"Traveling is an extraordinary experience every person needs. It opens you a whole new world out there - new people, new places, different sceneries, different culture, and broadens your horizons and reveals your inner strength".
Our travel consultants are always love traveling and they'll seize the precious time to go all over China to get very deep insight into local culture and gain abundant and unique experience when design the itineraries. No matter where you want to go or what your travel style is, you can trust their expertise and leave all the details to the professional, enthusiastic and helpful travel consultants!
Stunning Stories & Advice from our Travel Experts
Our China travel consultants have been to many stunning places in China including Beijing, Xian, Shanghai, Huangshan, Zhangjiajie, Yangtze River, Yunnan, Xiamen and Chongqing and more. They shared their stories of the amazing destinations, met wonderful people and things along the way, and they gave useful advice and tips for travelers who haven't been there yet. Get inspired by their travelogue during 2012~2020!
Beijing
Guilin
Huangshan
Giant Panda Volunteer
Sichuan
Yangtze River Cruise
Yunnan
Tibet

Others Destinations
Join in Our Community
Photo Sharing
View some amazing pictures shared by our customers to get inspired for your coming China trip. Or, you can share awesome photos here with lots of travelers.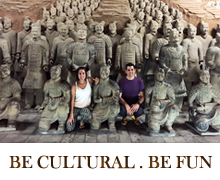 >> Check Our Past Customers' Photos
>> Share YOUR China Travel Photos
Experience Sharing
Share your brilliant experience by writing reviews or travelogues about the tour itineraries, attractions, tour guides, drivers, cars, hotels, food, Chinese people…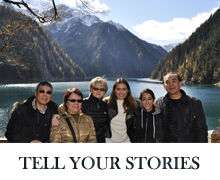 >> Read Our Customers' Travel Experience
>> Share YOUR China Travel Experience
Social Media
Social media is interesting, funny and living. It is a bridge connecting you and us closely. We appreciate you become our fans and your "Like" every time.