Felix's 1 Day Mount Fanjing Tour
Departure Date

2019-11-19

Travel Length

1 Day

Travel Theme

Nature, Hiking

Group Size

2

Travel Route

Guiyang - Mount Fanjing

Highlights

Featured Mountains, Icy Trees and Flowers

Story Tags

#Fanjingshan Tour#Mount Fanjing#Hiking#Sightseeing#Winter
I've been keen on Mount Fanjing for a long time, and it just took me one second to make this decision to go there during my annual leave!
Located in Tongren, Guizhou province (southwest China), Mount Fanjing is the highest peak of Wuling Mountains, 2,570m above sea level. Besides standing out as a sacred Maitreya mountain for Buddhists, Mount Fanjing National Nature Reserve was also established and designated a UNESCO Biosphere Reserve, and later announced as a World Heritage Site in 2018.
Useful Links: Fanjingshan Travel Guide | Where to Stay in Fanjingshan | Top Mount Fanjing Tours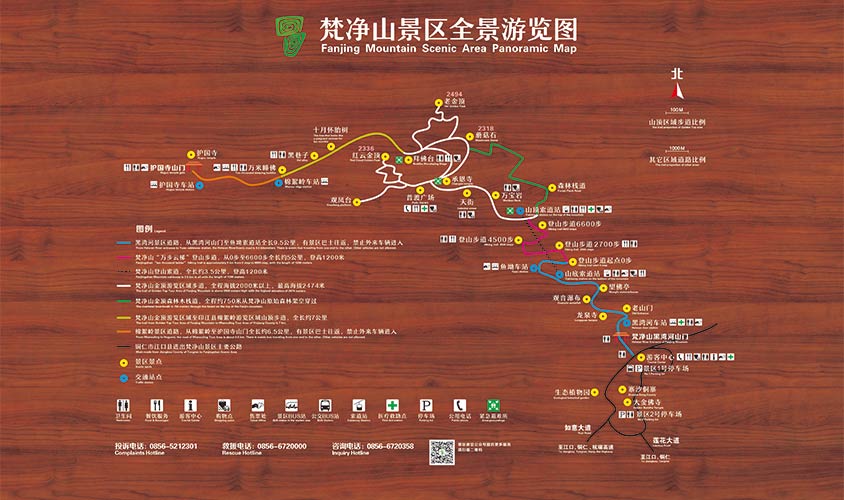 Mount Fanjing Travel Map (Click to Enlarge)
My friend and I booked a direct bus from Guiyang to Fanjing Mountain Scenic Area offered by a local travel agency. In order to avoid the possible traffic jam, we got up early and arrived at the Tourist Center around 12pm.
As soon as the guide helped us get the tickets, we got a bad new that the mountain might be closed because it had started to freeze on the top of the mountain. We were waiting at the lottery without appetite even though it's the lunch time.
Luckily, we started the tour half an hour later. After tickets were checked at the Heiwan River Entrance of Fanjing Mountain, we lined up at the Heiwan River Station to take a sightseeing bus to Yu'ao Station, where we would take a cable car up to the mountain top area, and that saved a lot of time for us to spend on the highlighting area. We even met several wild golden snub-nosed monkeys on the way to Yu'ao station, and the guide told us these naughty monkeys would sit in the middle of the road sometimes, while we can't do nothing but wait.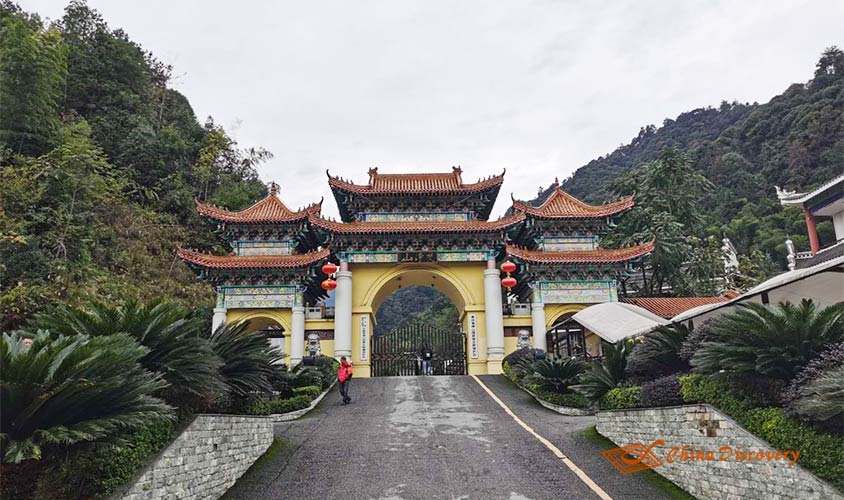 Entrance of Fanjing Mountain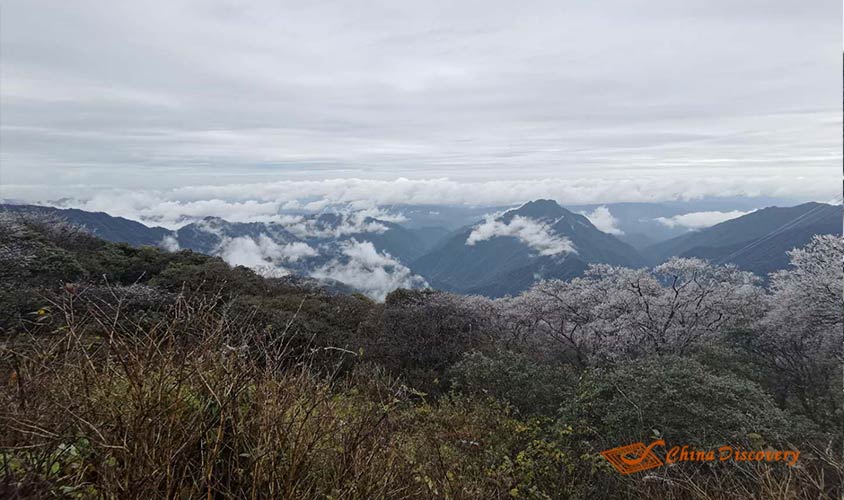 View near the Cable Car Station
We hiked through the forest plank road and it was so engaging that everything iced up like wearing a transparent coat, and I especially fancy the iced 'flowers'.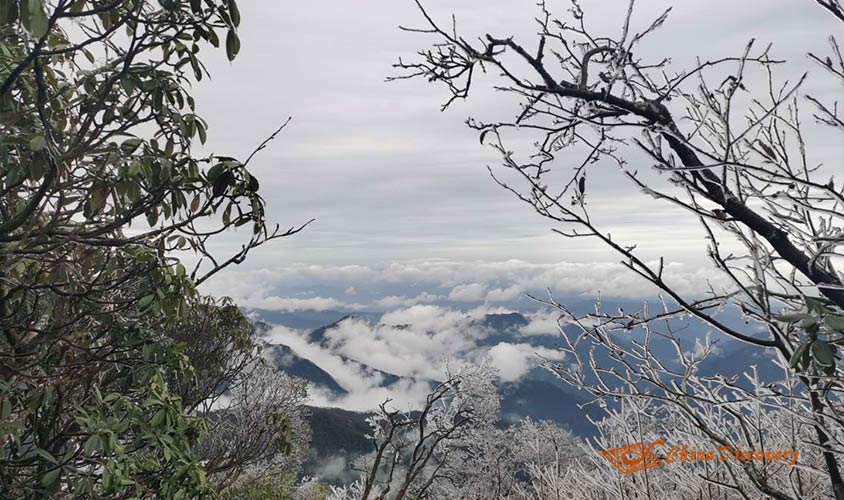 Gorgeous View of Fanjing Mountain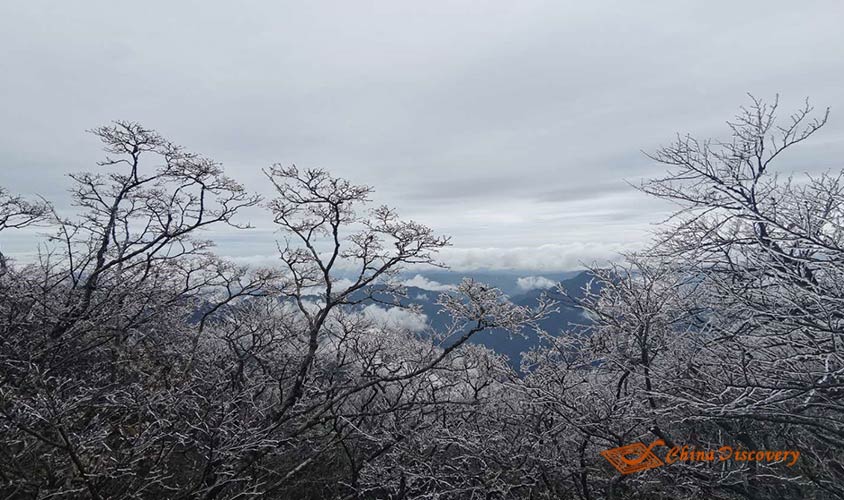 Beautiful Iced Trees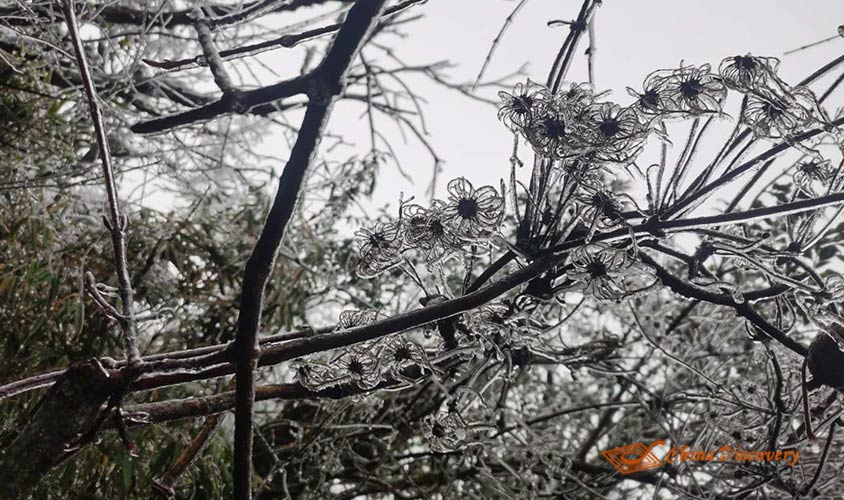 Beautiful Iced Flowers
After one hour, we arrived at the platform where can overlook the panoramic view. But it was such a shame that we weren't allowed to climb either Red Cloud Golden Summit or Old Golden Summit (2494m) for security reasons.
Magnificent Red Cloud Golden Summit
Red Cloud Golden Summit (2336m), a thumb-like peak, is described by UNESCO as an "island of metamorphic rock in a sea of karst".
Then we headed for Mushroom Stones (2318m), however, it's too foggy to see them clearly.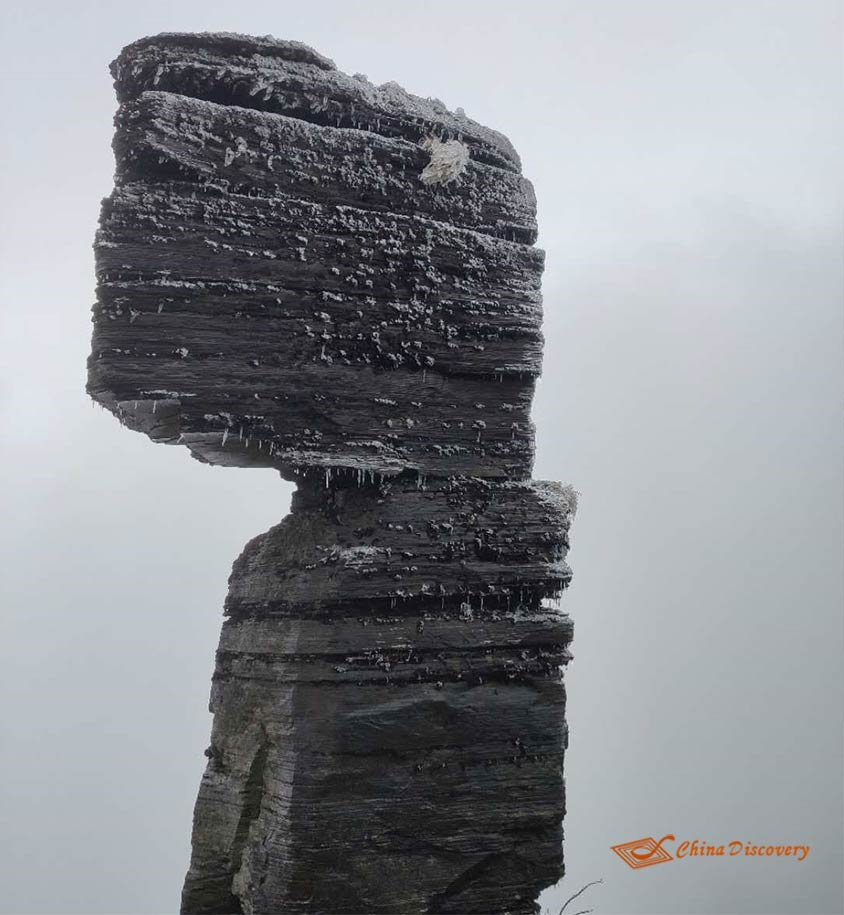 The Iced Mushroom Stone
Mushroom Stone is the landmark of Mount Fanjing. Big on the top and small at the bottom, it is vividly formed like a mushroom. For more than one billion years, it has been hit by the rainstorms, summer heat and winter snow but standing there still, which is the essence of what Buddhism says about "Remain unbiased" in every circumstance.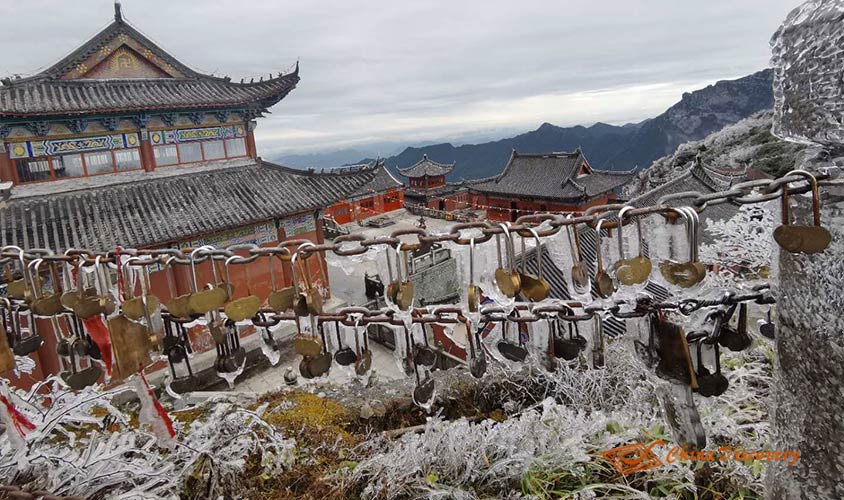 The Pudu Square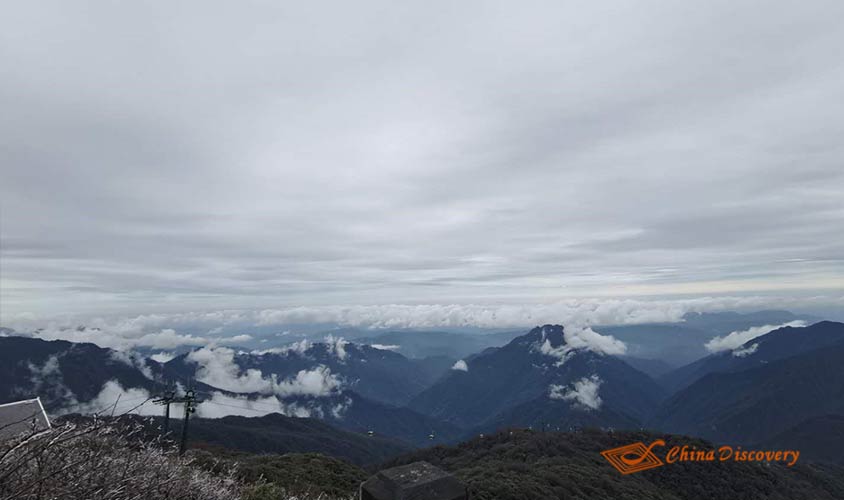 Stunning View near Wanbao Rock
Since my friend felt sick and vomited after staying at the platform for a while, we had to finish this tour in advance, and ate some fast food at the foot of the mountain. It was fantastic even though we missed the Old Golden Summit, the Cheng'en Temple and many other attractive spots.
I won't make it too long to visit again!
Travel with Me
Hi, I'm Felix. Are you interested in my Mount Fanjing Tour? Feel free to contact me, and I will be glad to tell you more stunning stories about the places I have visited. Or, if you want to customize a tour on your own, I'm always ready to help at any time. With my passion, knowledge and understanding of the essence of travel, I promise I will try my best to make the tour memorable and meaningful for you.
Felix

Travel Consultant
Recommended Tours
Top 3 tours chosen by most customers to explore in the best way. Check the detailed itinerary, or tailor your own trip now with us.
3 Days Classic Fanjingshan Tour

Tongren / Fanjingshan / Tongren
5 Days Fanjingshan Zhangjiajie Incredible Mountain Tour

Tongren / Fanjingshan / Tongren / Zhangjiajie
3 Days Amazing Fanjingshan & Fenghuang Ancient Town Tour

Tongren / Fanjingshan / Fenghuang / Tongren
Have a question? Get answers from our travel experts or guests
Your Question:

Your Name:

Your Email: