Amazing China Photos from Our Valued Customers
Whether you love beautiful scenery, adorable animals or brilliant culture and history, China has it all! From this country's most famous and photogenic pandas, Great Wall, Forbidden City, Shanghai Oriental Tower, Yangtze River, Giant Buddha, Yellow Mountain, Potala Palace, to not-that-worldly-renowned but still popular highlights like peaceful water towns, grand rice terraces, ancient villages, elegant gardens, golden deserts, there are so many amazing wonders in China, making you can't help picking up your camera. Besides, you aren't needed the latest and most expensive cameras and lenses at all. China is that spectacular that a simple camera setup or a modern cellphone will do just fine.
Are you planning a trip to China and want to get some photo inspiration and travel ideas? Here we collected our Best China Travel Photos shared by our REAL China travel customers, from yearly photo albums since 2011 to monthly travel recommends and also day-by-day tourist memories. You will find pictures of people travelling such as groups standing on thrilling glass-paved bridges, a traveler enjoying solitude in the mountains or families cruising picturesque rivers… Check them out now!
Latest Travel Snapshots Captured and Shared by Our Guest
We continue to assist our guests in discovering the wonders of China, and in turn, they graciously share their stunning travel photos with us. Below are the latest snapshots captured by our guests, showcasing their unforgettable experiences in China.
Yearly Splendid Moments (2011~2022)
Since our establishment in 2011, China Discovery has helped and accompanied thousands and hundreds groups of foreign visitors to touring China. Our kind visitors shared their beautiful travel photos with us, which record their mostly loved moments during their trips. The following China Travel Photo Albums show you yearly splendid moments shared by them, from the year 2011 to now!
Top 7 Photo Galleries
Still looking for photo albums that can tell you the entire travel journey of Real China travelers? Our pick of Top 7 China travel photo Galleries shared by our real customers may be help, including amazing China solo travel of Chona from Philippines, warm China family trip of Gerhard and his wife and sons from Germany, romantic couple travel of Warren and Caryn from Australia, In-depth Nepal China Bhutan tour of Adam and Lori from USA, happy China winter tour of Elmira and Nick from Australia, wonderful China photography tour of Mr. Pasquale and his friends from Italy and Croatia, and memorable Natural and Cultural China trip of Sylvie from France.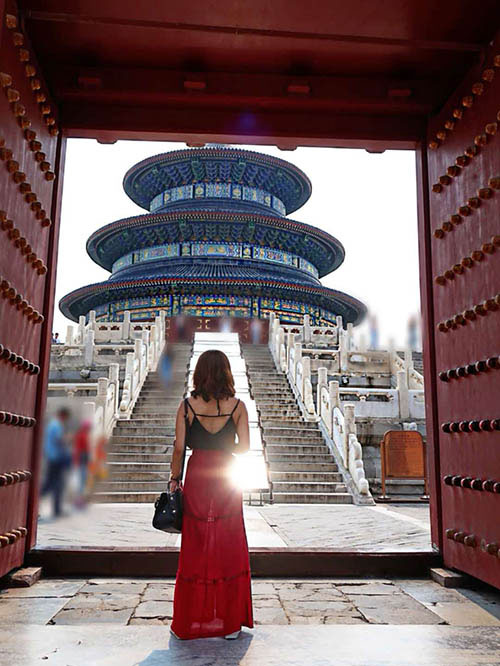 Chona's 22 Days Amazing Solo Trip in China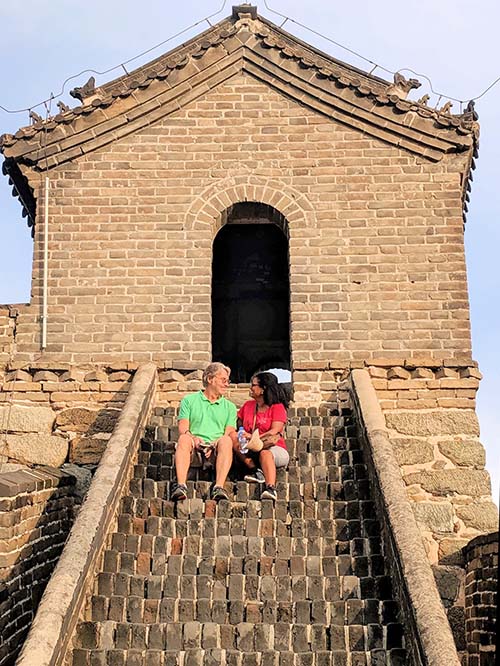 14 Days Beijing, Zhangjiajie, Shanghai, Guilin Tour of Gerhard Family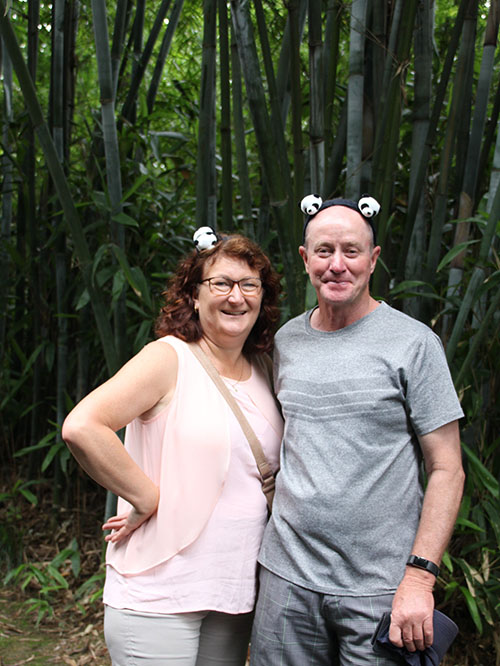 Warren and His Wife's Romantic Travel Photos of Their 11 Days in China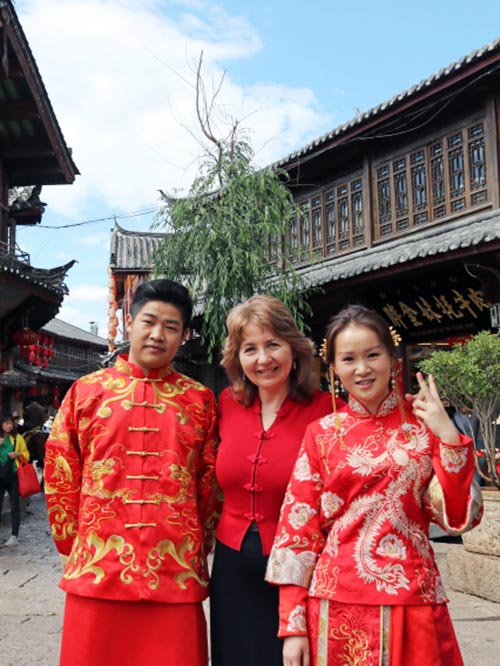 Travelling China Alone - Exciting 16 Days Nature, Panda & Minority Culture Exploring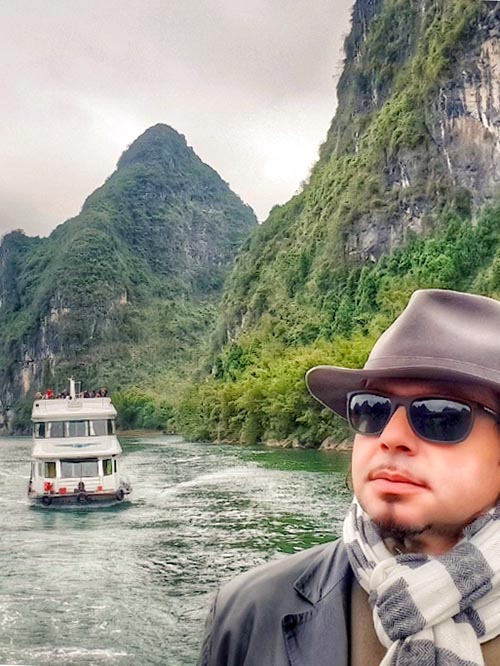 Explore China from North to South - Mr. Pasquale and His Friends in China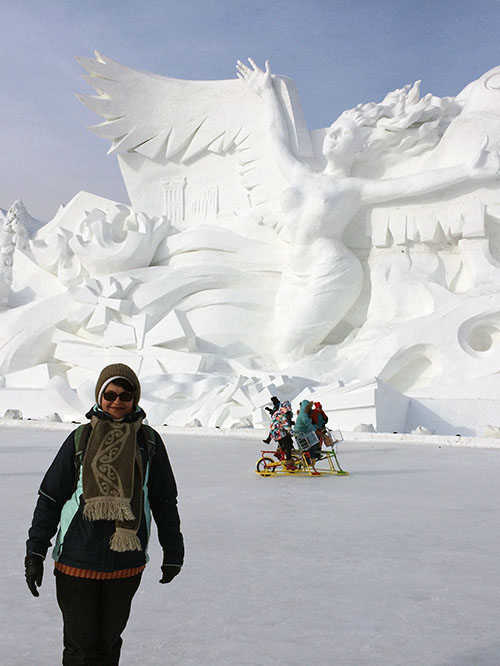 11 Days Dreamy China Winter Tour with Kung Fu, Great Wall, and Ice & Snow World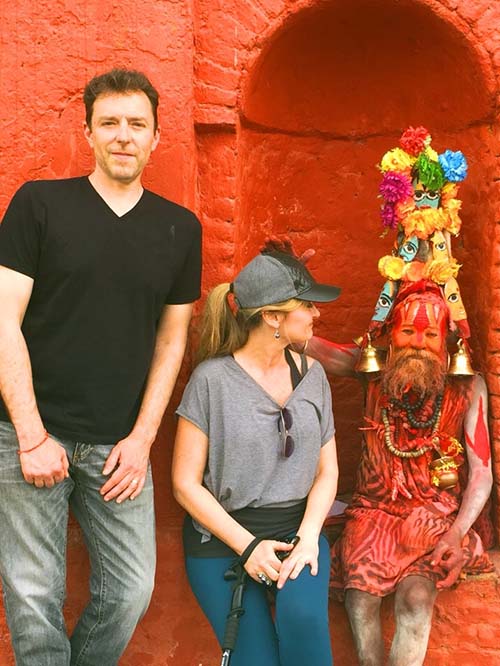 Adam's 20 Days Nepal China Bhutan Tour with Amazing Photos
Most Standout Photo Albums
Where do you most like to visit in this diverse country China, its natural wonders, modern attractions, cultural highlights, marvelous mountains, or mostly classic tourist sites shown on Chinese banknotes? Select your favorites and check out the photo albums below to enrich your travel list.
All China Travel Customer Photos
It is wildly recognized that China is one of those countries you have to visit at least once! Your life will quite possibly be incomplete if you don't take in Beijing's spectacular great walls, Shanghai's super-modern skyscrapers, Xian's historic ancient army, and Guilin's majestic karst mountains and rivers. If you are pressed for time or just want to blitz through the country's top spots, a classic Beijing Xian Shanghai Guilin tour may be your best choice. Want to add more surprises to your China tour? You could also spend a longer time to explore the Silk Road, Tibet, Pandas, Zhangjiajie, etc. Check our suggestions of best tourist destination in different months and browse all our China travel customer photos albums in different cities of China below to get inspired!
Travel Stories Shared by Our Dear Customers & Travel Consultants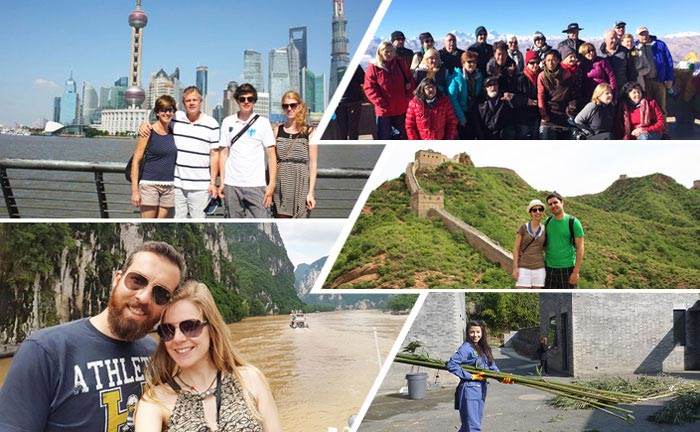 Our dear customers shared their happy experiences during their tours in Beijing, Shanghai, Chengdu, Guilin, Yunnan, Tibet, etc. in China! From their travel stories, you will know what other people have seen, done, eaten and felt about all the aspects during their China holidays. Get inspired from their REAL China travels now!
Read Our Customers' Travel Stories
Our professional travel consultants also wrote their personal memorable China tours down. Read their interesting China travel stories to get more ideas!
Travel Feedbacks from Our Dear Customers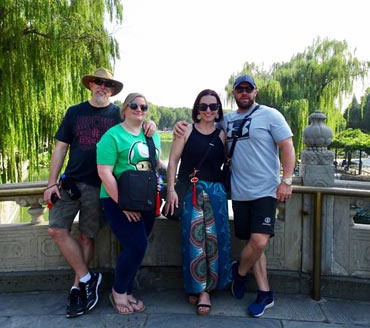 For a VIP experience, this team are the BEST!
We looked at multiple cheap group tour deals before a google search led us to China Discovery, and to Mr JOHNSON WANG. He was amazing to deal with and we highly recommend you contact him to arrange your trip to China.
With Johnson's advice and recommendations we planned our own itinerary, including ALL our China must do's, and with the private car, driver and guide we never waited in queue, had ALL our entries included, and had the flexibility of time and changes to plan after we arrived. The guides were knowledgeable and fun, and Johnson was only an email away if we needed to contact him. In fact he phoned via the guides to ensure we were happy, and was super accommodating of our special requests.
I was nervous about sending money over the internet, but had NO dramas or concerns, receiving constant updates and reassurances from Johnson.
Having seen the crowds on the tour coaches, buses and in the queues... If you want to avoid being one amongst a crowd wearing a name tag and following a guide with telescopic pole, then contact CHINA DISCOVERY and have them plan you an incredible experience.
Dear Wendy,
We are back home after this great well-organized trip. We would like to thank you for your great work. All the arrangements you worked on coordinating were on time and in place. The guides were helpful and drivers brought us safely to our destination. I would like to thank you personally for the special effort you put into making right the glitch caused by the flight delay. I'm sorry it ruined your Sunday afternoon. Please let me know if there is an unsettled bill for the hotel in Kunming airport in case the airline didn't reimburse you for it (usually they do because it's their fault).
Again, thanks for your efforts who made this trip to China such a great one.
Best regards
Rubi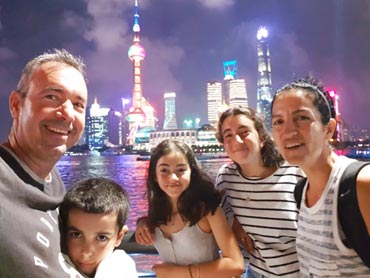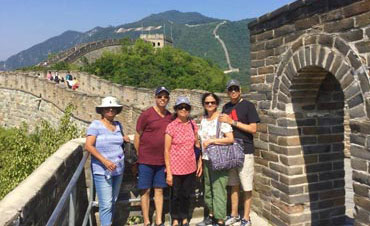 Our wonderful trip to China
We traveled to China in the beginning of September. What can I say- we had a wonderful time! Our tour coordinator- Lyn Wang from Chengdu Bamboo Tours Co., Ltd did a phenomenal job.
All of our guides were excellent. I had told Lyn beforehand that we are mostly vegetarians and she did amazing job accommodating our request at every meal. We enjoyed everything about China- their culture / their people/ the landscape. Thank you so much Lyn. We cherish our memories to China! I will recommend your travel agency to all my friends and family !!
Our Customers' Favorite China Trips 2023
China being one of the largest and also most popular traveling destinations around the globe offers diverse highlights to savor, no matter natural sightseeing, cultural history, modern metropolises, mouth-watering gourmet……! Our top China trips favored and chosen by our customers for the past years will take you from around the world to catch the must-see splendors in the hot destinations. Also, you are also welcomed to tell us your own idea or needs for a customized China trip for some special enjoyment! Select your interested China trip or contact us directly about your plan to start the next awesome trip to China!
Start planning your tailor-made holiday to China by contacting one of our specialists. Once inquired, you'll get a response within 0.5~23.5 hours.
Customize a Trip
Have a question? Get answers from our travel experts or guests
Your Question:

Your Name:

Your Email: