Luoyang, in the western of Henan province, is known to all for the "city of peonies". Located along the northern side of Luo River, Luoyang is a cradle of Chinese civilization and one of the four imperial capitals of China, together with Beijing, Xian and Nanjing.
Through the ups and downs of ancient dynasties, Luoyang has some famous historical sites for tourists to know its past, like Longmen Grottoes and White Horse Temple. Dotted with old-style buildings, the Luoyang old town takes you to present and enjoy the local life.
Why visit this city:
13 ancient capitals of China - The profound history and culture of different dynasties all left marks in Luoyang, such as Northern Wei dynasty, Tang dynasty.
The unparalleled historical sites - The world heritage site-Longmen Grottoes, the first Chinese temple-White Horse Temple and the biggest tomb complex- Luoyang Ancient Tombs Museum.
Luoyang Peony Festival - Symbolizing the peace, fortune and prosperity, Peony as the city flower of Luoyang, attract thousands tourists during the April and May each year.
Top Attractions
Traveling to Luoyang is like opening a history scroll. The more sights you go, the more unique history and ancient culture about this ancient city you may find. Check the top attractions below to discover its remarkable sites back to old days.
Longmen Grottoes
Take half day to Luoyang Longmen Grottoes and marveled at the masterpiece of Buddha carvings art and inscriptions.
White Horse Temple
Visit the first Buddha temple in China and explore the history behind it. Also it's a great chance to enjoy the types of Buddha buildings.
Weather & When to Go
With a sub humid continental monsoon climate, Luoyang has four distinct seasons: the dry spring, rainy summer, mild autumn and cold winter. The average temperature is about 15℃ and the coldest month is January and July is the hottest month.
The best times to go are April, May and September, October and November for the warm weather. Just remember, travel between April and May, you should never miss out the annual Luoyang Peony Festival (April 1 to May 10) to enjoy the sea of peonies. Check more about Luoyang Weather & Seasonal activities.
Transportation
Transfer to Luoyang
Getting to Luoyang can be available by air or train/high speed train.
Luoyang Airport is located 10 km north of Luoyang downtown. Presently, it has over 20 domestic and international airlines, including flights running through Beijing, Shanghai, Guangzhou, Shenzheng, Chengdu, Chongqing, Hangzhou, Kunming, Xiamen, etc. Also it has fixed international flights to Hong Kong, Nagoya, Okayama and the Ryukyu Islands.
Luoyang Railway Station, as the normal train station, offers K/ T trains between most inland cities of Beijing, Xian, Shanghai, Guangzhou, Chengdu, Hangzhou, Chongqing, etc.
Luoyang Longmen Railway Station, located 7 km south of Luoyang city, serves as the high speed train station. It's a better option for tourists coming from Beijing (4hs), Xian (2.5hs), Wuhan (3hs) and Zhengzhou (40min).
Luoyang local Transfer
Traveling Luoyang with the most highlights, bus is the suitable transport, or you can contact us for private car service.
From Luoyang to Longmen Grottoes, you can take bus 81, 53, 60 from Luoyang Longmen Railway Station for 20 minutes. And take bus 56 from Luoyang Railway Station to White Horse Temple directly within 1-1.5 hours. Read more about Luoyang Transportation>>
Accommodation
In Luoyang, there are many types of domestic hotels offered, varying from 5-star to 3-star. With convenient transport, you can easily find luxury, comfortable or budget hotels whether you are in Xigong District, Luoyang old city, Luoyang new city or other districts. If you want to visit Longmen Grottoes, you may choose the Luoyang new city to stay with short distance.
Luoyang Maps
With a better understanding this ancient city before you go, here we provide some Luoyang Maps for you, including Luoyang City Map, Luoyang Attraction Map and Longmen Grottoes Tourist Map. View more Luoyang Maps >>
Other Destinations Near Luoyang
Around Luoyang, Dengfeng Shaolin Temple is deserved to visit to view the solemn temple buildings, hear the Buddha history and watch the great Shaolin Kung Fu Show. If you are interested in Chinese history, Henan Museum in Zhengzhou city can be worth to go. Go a little further to Xian by high speed train to explore another ancient city and enjoy more.
Chinese Name: 洛阳
Chinese Pinyin: Luò yáng
English IPA: /lwɔ̂jɑ̌ŋ/
Population: 6,549,486
Language: Mandarin & Luoyang Dialect
Tel Code: 0379
Zip Code: 471000
Time Zone: (UTC+8)
Logo: Peony Flower
Plan Your Luoyang Tour
Apparently, the Longmen Grottoes and White Horse Temple are the top attractions to see in Luoyang. As the top grotto in China, Longmen Grottoes is never disappointed you by its visual extraordinary carving skills and majestic Buddha statues. And White horse Temple gives you more Buddhist history to explore and dig out the primal Chinese Buddhism culture.
Apart from them, you may spend one more days to visit Luoyang Museum and the Ancient Tombs Museum to find more ancient relics. If you are a fan of peony, do forget to travel during April to May to join the Luoyang Peony Festival.
With more time, you would lovely to go further for Shaolin Temple and learn some Shaolin Kung Fu and watch the Kung Fu Show for another 2-3 days. For other special request, you are feel to contact our travel consultants to customize your own itineraries.
Recommended Tours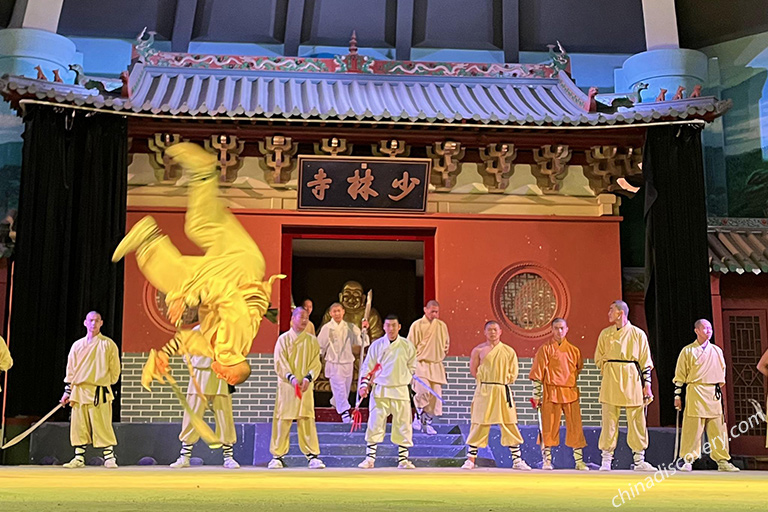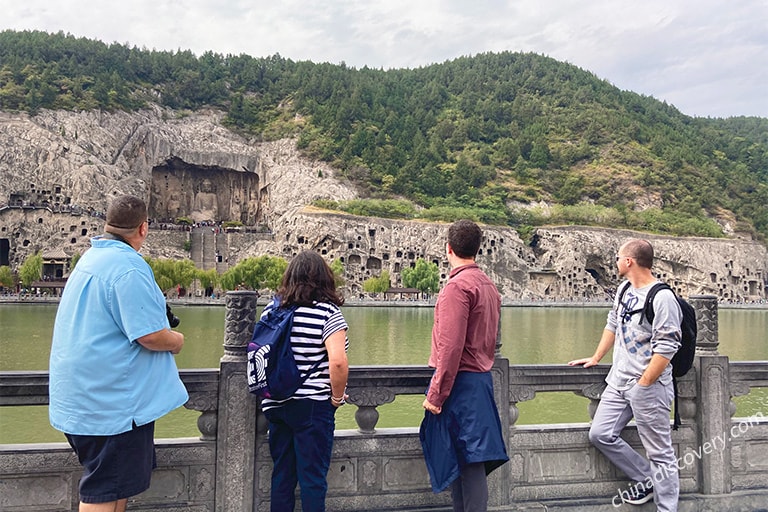 MORE