Best Time: June ~ October
Recommended Visiting Time: 3 ~ 4 hours
Address: Zhenning County, Anshun City, Guizhou Province
Huangguoshu Waterfall is the largest waterfall in China and tallest Waterfall in the world at 77.8m high and 101m wide. The wonderful sight of the waterfall and beautiful surrounding rising mountains form the attractive Huangguoshu Waterfall National Park which is listed as Chinas AAAAA Scenic Area. The whole scenic area contains 18 waterfalls with various sizes, and listed in the largest waterfalls in the world by Guinness. The park can be divided into six scenic areas – Central Area, Tianxingqiao Area, Doupotang Area, Dishuitan Area, Shenlong Dong Area and Longgong Area.
The Central Area is the highlight of Huangguoshu Waterfall National Park, containing Huangguoshu Waterfall, Bosai Garden, Water-Curtain Cave, Rhinoceros Beach etc. The Huangguoshu Waterfall pours from the over 70 meters high cliff to the Rhinnoceros and gives out huge rumbling, providing great visual feast to the viewers. There are several places to enjoy different view of the grand waterfall. From the Waterfall-viewing Pavilion, the whole waterfall can be admired from a distance. The Waterfall-viewing Stage offers a bird's eye view. Water-Curtain Cave is hidden behind the grand Huangguoshu Waterfall. It is a 164-meter long with fantastic stalactites. In the cave, you can also see many flying small springs.
Huangguoshu Waterfall Festival:Since 2004, Huangguoshu Waterfall Festival will be held in Huangguoshu National Park from late September every year and last for about 15 days. During the festival, there will some interesting competitions and wonderful performance.
>> 4 Days Guiyang City Tour with Huangguoshu Waterfall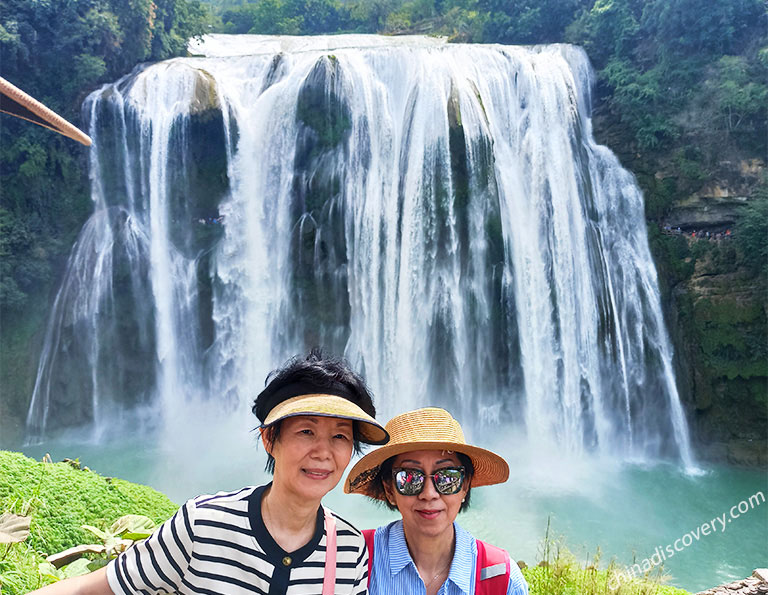 Dream-like Picture of Huangguoshu Waterfall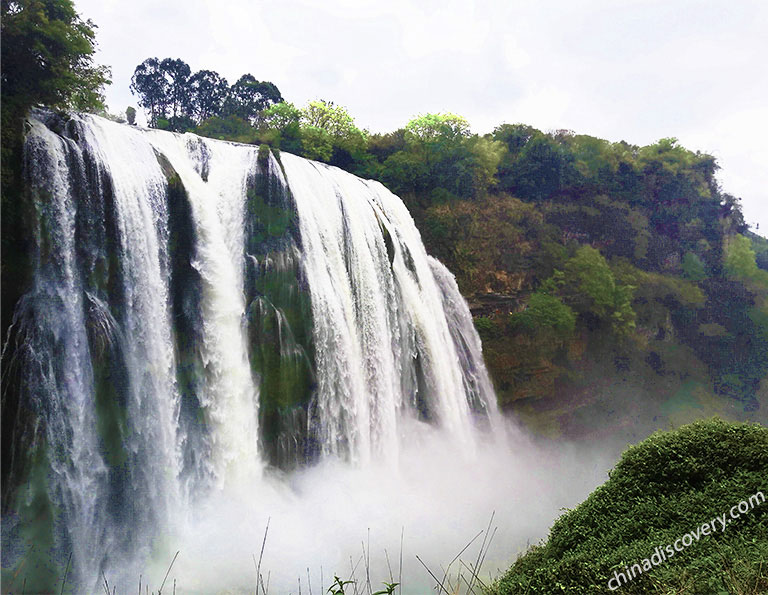 Huangguoshu Waterfall with Full Majesty (in Summer)