There are a lot to see, to play, to know, and to experience in China, right? In this super expansive country of over 9.6 million square kilometers wide, countless shining natural splendors are dotted in the eastern, western, southern and northern in China. China with the world top longest history of over 5,000 years, globally famous and impressive cultural essences and historical relics would give the wonderful display of its great civilization and detailed development. 56 national ethnic groups with various fancy costumes and languages painted the image of China more colorful and interesting… So, as China is attracting more world tourists to its land, you must want to experience and enjoy the highlighting charm in this fascinating country during your next holiday. And as professional and local, China Discovery would take you to have an authentic close-up with all the essences you like. You may not have some detailed plan, and there are some really useful articles for you to know about the top popular highlights about sceneries, culture, history and other aspects. Moreover, we would give some practical suggestions benefiting your first time or more to visit China.
Brief China Travel Guide:
Most Popular Destinations: Beijing, Xian, Shanghai, Guilin, Chengdu, Tibet, Zhangjiajie, Huangshan, Hangzhou, Yunnan...
Most Popular Attractions: Great Wall, Forbidden City, Temple of Heaven, Terracotta Warriors, Li River, Yangshuo, Chengdu Panda Base, Zhangjiajie National Park, Jiuzhaigou, Potala Palace, Mogao Cave, Yellow Mountain...
52 World Heritage Sites: Great Wall, Forbidden City, Temple of Heaven, Terracotta Warriors, West Lake, Mogao Grottoes, Potala Palace, Classical Gardens of Suzhou, Lijiang Ancient City, Mount Tai, Xidi &Hongcun...
Famous National Park: Zhangjiajie Wulingyuan National Park, Jiuzhaigou National Park, Huanglong National Park, Shennongjia National Park …
Featured Experience: Great Wall Hiking, Yangtze River Cruise, Giant Panda Volunteering, Food Tour, Photography, Peking Opera…
Best time to visit: suitable in all months, autumn is the most recommended time
Suggested Visiting Length: 8 days to 20 days to cover the best highlighting destinations
Main transportation: flight, high speed train, driving
Accommodation: flexible choices from 5 star luxury hotels to cheap hostels in most destinations
Traveling Documents: Chinese Visa, Passport, Tibet Permits...
Inspiring Articles of All China Tops & Bests 2023
In your approaching China travel in 2023, you may wonder about the popular destinations, most worth-doing things, must-see landscapes and more classic highlights and so many others alike in our broad China. Forget about your worries. Here are the most favorite articles for your vocation planning in China, which would offer great idea for you to decide where to visit, what to experience and enjoy according to your needs, hobbies and satisfaction. Please feel free to contact us for planning your travel to China in 2023.
Most Popular Articles for China Travelers in 2023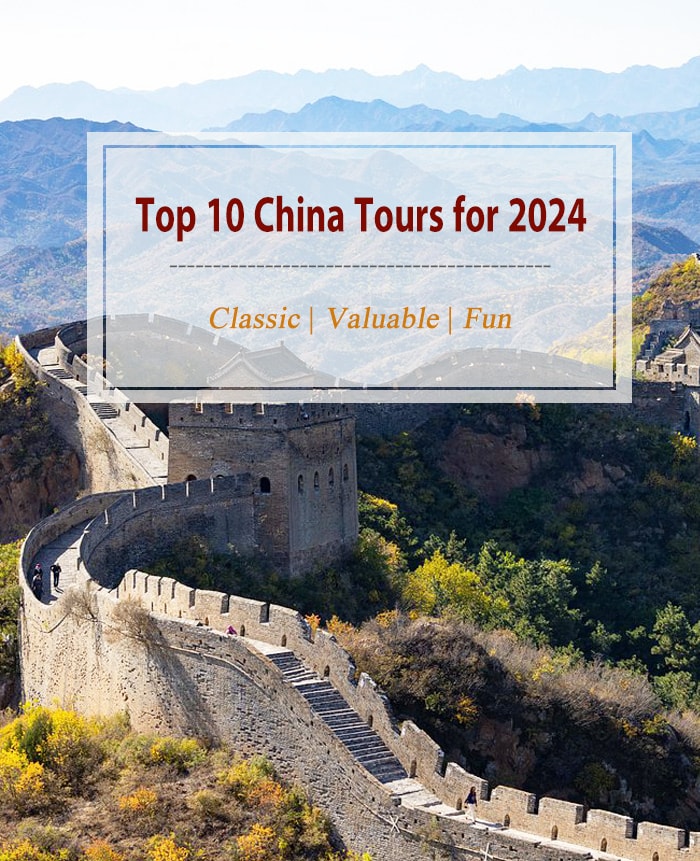 How to Plan China Tour
Planning a trip to China easy and travelling in China is easy either. You won't regret a moment of your time in China because it will be a trip of once in a lifetime. Most importantly, you are not alone in China! You will be well taken care of by us from airport pickup, hotels to food, tour guide, etc.