China Heritage Tours | China National Parks Holiday 2023/2024
With profound culture and eye popping nature, China boasts 50 UNESCO world heritage sites, ranking the second in the world with the total number, including some popular tourists' destinations, such as the Great Wall in Beijing, Terracotta Warriors in Xian, Giant Panda in Sichuan, Longmen Grottoes in Luoyang. Also, you will find some best national parks of China: Zhangjiajie National Park, Jiuzhaigou National Park, Guilin National Park, Kunming Stone Forest and more.
Tracing back to ancient buildings, splendid grottoes, extraordinary nature and other masterpieces, China Discovery takes you to know more about Chinese culture, history, religions by joining China Heritage Tours to find the china heritage sites & national parks with competitive price!
With most Cultural Heritage located in north of China and Natural Heritage in south of China, the best selected China Heritage Tours present you the great historical and cultural world heritage sites with most visited. With more China Natural Heritage Tours, please find at National Parks Tours.
Known much about China National Parks, you may find that some parks are also world natural heritage sites. Here, National Parks Tours offer you those classic national parks with typical China scenic wonders of mountains and waters for double enjoyments.
China Tours with best Heritage & National Parks
Whether you are fascinated by Chinese Culture or Nature, China Tour Packages connect the best world heritage for you to absorb the profound history or to appreciate the best scenic along the way as you wish.
Heritage & Parks Info
China World Heritage Map Overview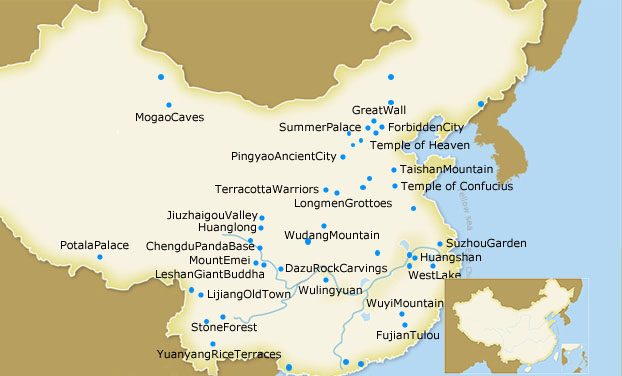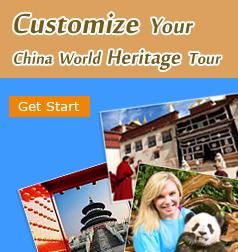 Popular Heritage Sites
Why Book with China Discovery
Affordable and valuable price
100% tailor-made packages
Highly rated customers reviews
Efficient customer support