Sanya, Ya for short, is China's southernmost tropical coastal tourist city lying on Hainan Island and between low-level mountains and the South China Sea. With the featured tropical coastal features - pleasant climate, the fresh air, the warm sunshine, the blue sea water, the soft beach as well as the delicious seafood, it becomes a famous holiday paradise and gets the title of Eastern Hawaii. In fact, it shares the same latitude of 18° N with the Island of Hawaii. Recently, a growing number of different superb resort complexes have been built to offer travelers a better holiday. If you are a vacationer seeking complete relaxation, Sanya must be the primary resort destination.
Why Visit Sanya:
Beaches - Visiting Sanya, some travelers may have no other arrangement except for lazing on the golden beach. There are many big or small beaches in Sanya for travelers' choice, such as Sanya Beach, Yalong Beach, Dadonghai Beach, Haitang Beach…
Watersports - Because of the rich bays and beaches, there are plenty of opportunities for fun both on and under the water in Sanya. Amazing watersports include diving, surfing, waterboarding, waterskiing, swimming, hot spring…
Resort Hotels - A comfortable stay is the premise of a comfortable trip, and finding an ideal hotel is an easy thing. Sanay's main bays are equipped with various types of hotels, including all-inclusive resorts, five-star luxurious hotels, distinctive boutique hotels, comfortable hostels…
Tropical Forests - Tropical Forests such as Yalong Bay Tropical Forest Park, Yanoda Tropical Rainforest Park, Binglanggu Valley… with primitive natural environment really offers an exciting jungle adventure for visitors.
...
Top Attractions in Sanya
Sanya is a city with many awe-inspiring attractions. The beautiful bays or beaches must be the biggest highlights of this coastal city, and you may stay there for several days to enjoy the warm sunshine and fresh air. Besides, there are many other places to appreciate Sanya from different angles, including parks, forests, islands, etc. Check the top attractions below to get inspired, or visit Top Attractions in Sanya or Best Beaches in Sanya for more details.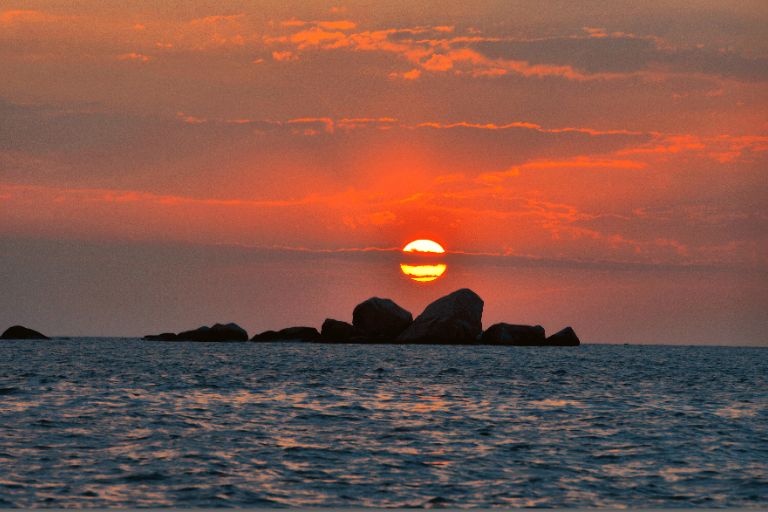 Tianya Haijiao
Located at the west end of Sanya Bay, Tianya Haijiao is one of the premier sights of Sanya. many travelers, especially couples, visit here to get love blessing...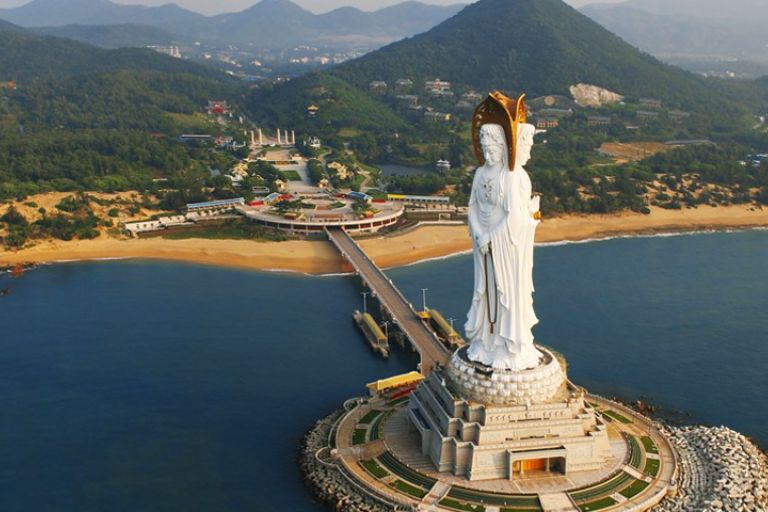 Nanshan Cultural Tourism Zone
It is the place where the famous statue of Nanhai Guanyin stands. Besides, there are Buddhist temples, gates, halls...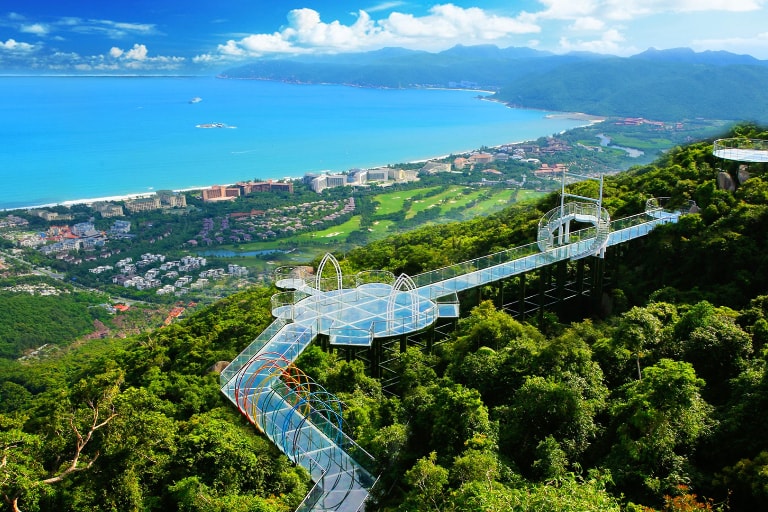 Yalong Bay
Stretching a length of about 7.5 kilometers and owning a high-quality beach with soft sand, Yalong Bays is honored as the best bay in China.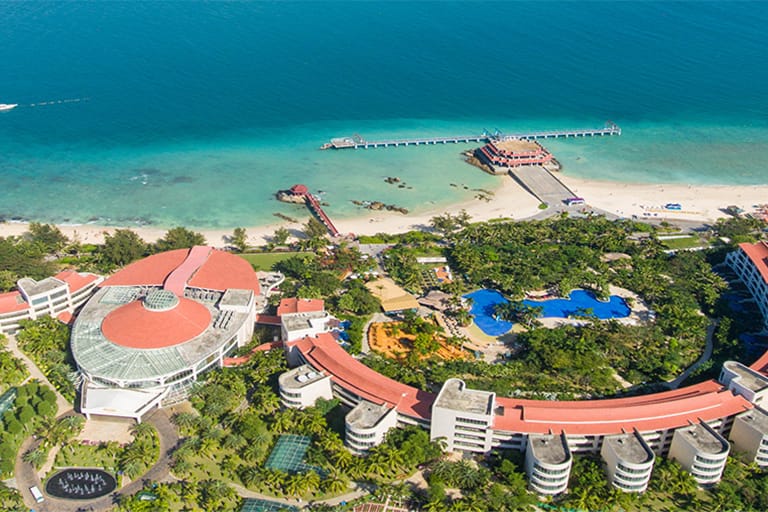 Wuzhizhou Island
Wuzhizhou Island is praised as the Lovers' Island because it has a heart-like shape. Many couples spend their honeymoon here. It is also a good place for diving.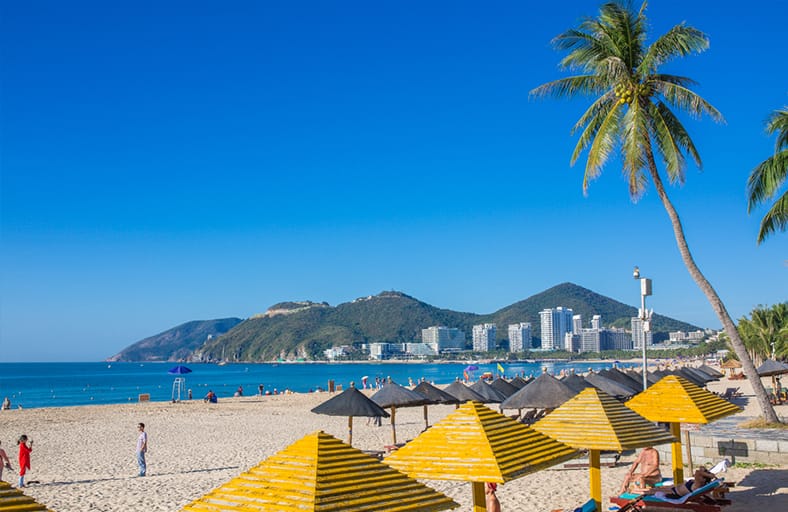 Dadonghai Bay
Dadonghai Bay is the closest beach to Sanya downtown and you can get there quite easily. There are also many upscale hotels near the bay.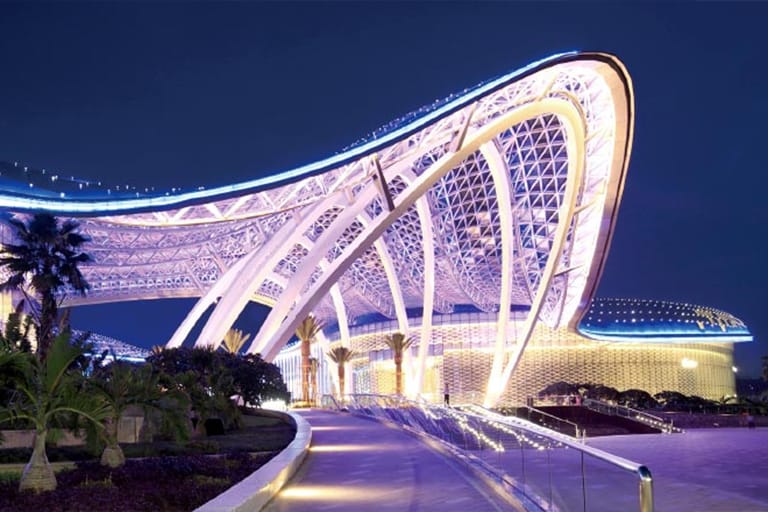 Haitang Bay
Haitang Bay is the easternmost bay and the farthest bay from the downtown area. It is less crowded and Sanya Duty-free Shopping Center is here.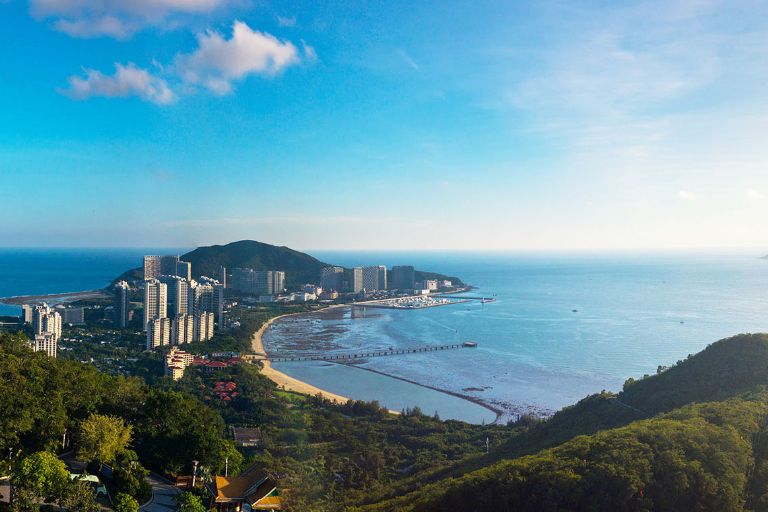 Luhuitou Scenic Area
Luhutou Scenic Area (Luhuitou Park) composed of 5 peaks is the best place to catch the best panorama of Sanya City. The sunrise and sunset are also amazing.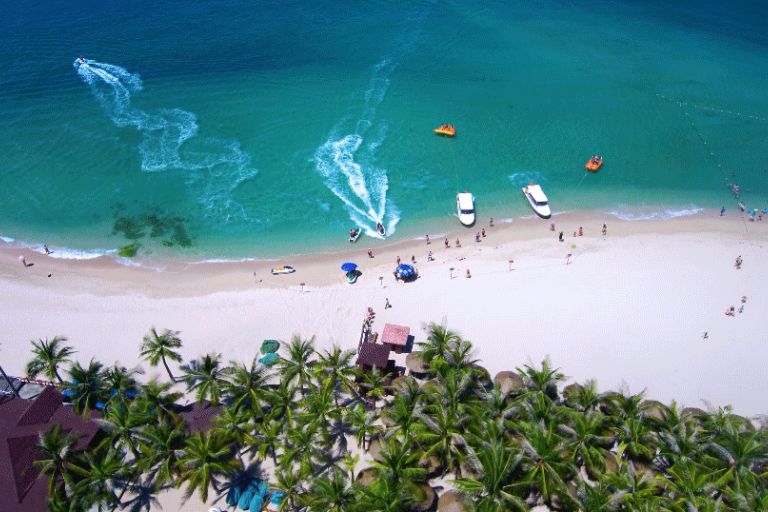 West Island
Inhabited by indigenous Hainan people, West Land is a wonderful site to explore traditional daily life of locals. It is also great to be away from the crowded city.
Top Activities in Sanya
Sanya offers not only many places to go but also many things to experience. Unboundedly, Sanya, with amazing beaches and waves, is an advantageous city for watersports. But more than that, you can also enjoy golf jungle safari, shopping, tasty food, rich nightlife, etc. Check Top Featured Activities in Sanya Top Featured Activities in Sanya in Sanya for more details.
Diving
Sanya is the best diving resort in China. It has perfect natural diving conditions and well-equipped diving bases (like Wuzhizhu Island, West Island…)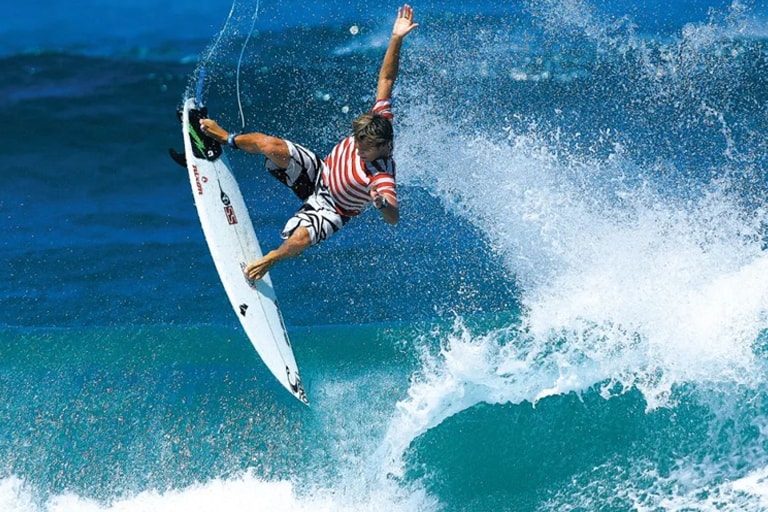 Surfing
Known as the surfing capital of China, Sanya offers suffering enthusiasts a great experience. It is available to surf in Riyue Bay, Houhai Village, Dadonghai Bay…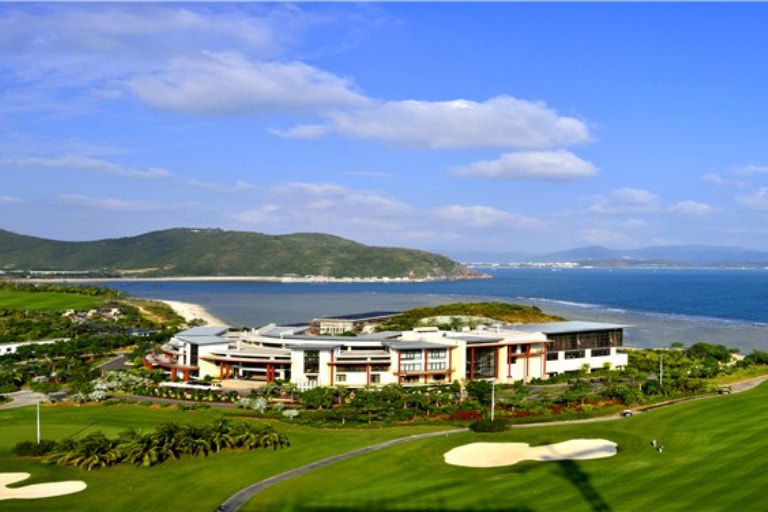 Golfing
With sub-tropical climate, warm sunshine and coastal scenery, Sanya is a great place for golf. There are several international standard golf courses available.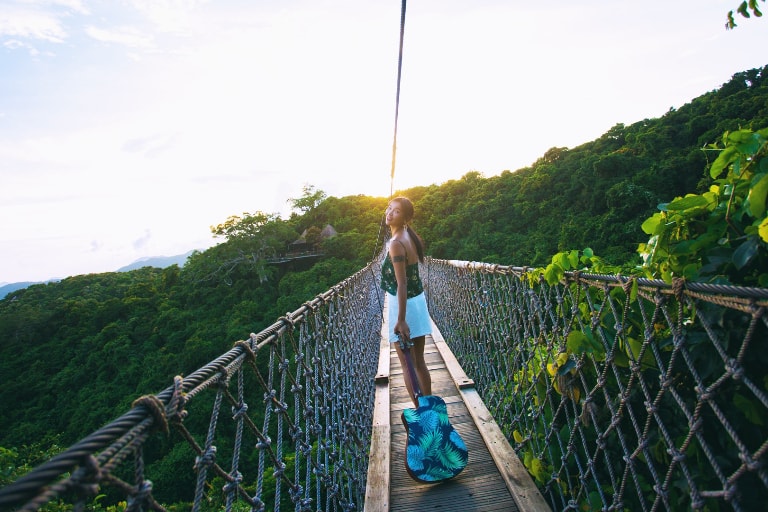 Jungle Adventure
You can also enjoy a jungle adventure in the tropical forests or rainforests. There are ecological forests, fresh air, rare animals and plants, as well as entertaining facilities.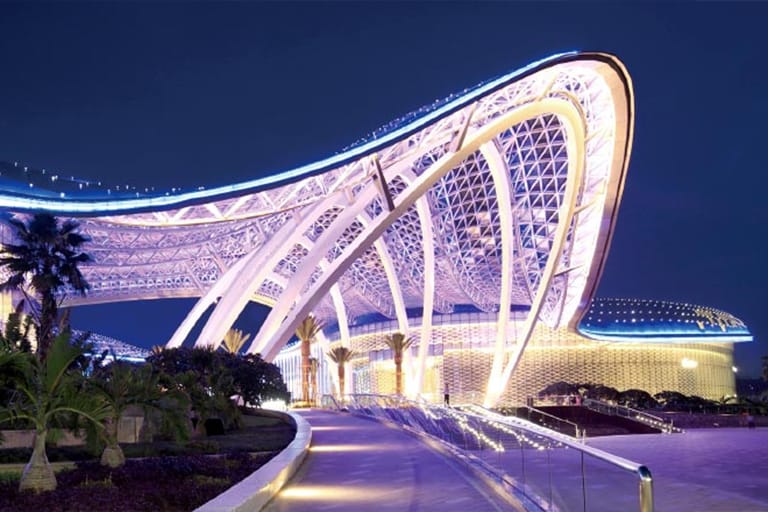 Shopping
Shopping in Sanya is really an enjoyable activity. Both world-famous branded items or special souvenirs can be purchased in a reasonable price.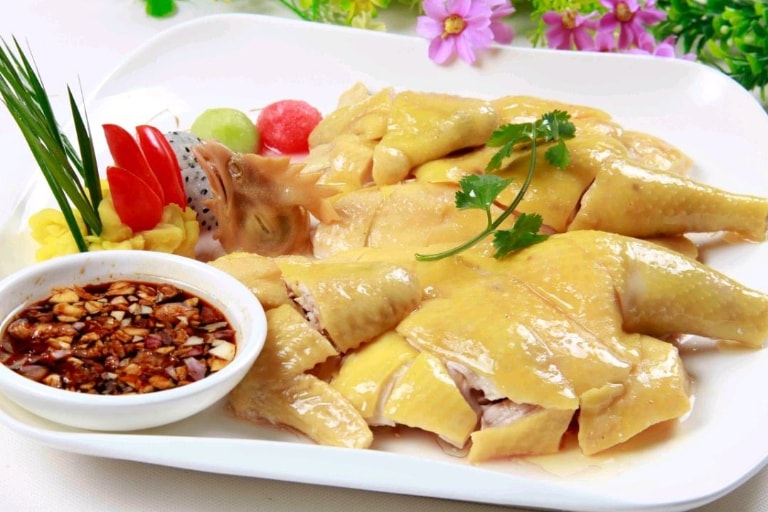 Local Food
With so many foods provided, Sanya never disappoints the gastronomes. Seafood is a must try, and there are many other local food worthy your taste.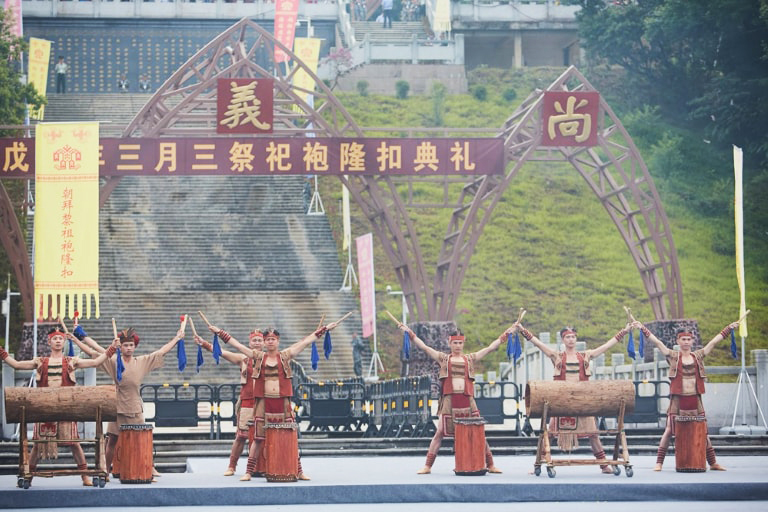 Festivals
There are many annual festivals held in Sanya, like Double Third Day, Nanshan Longevity Festival, Tianya Haijiao International Wedding Festival…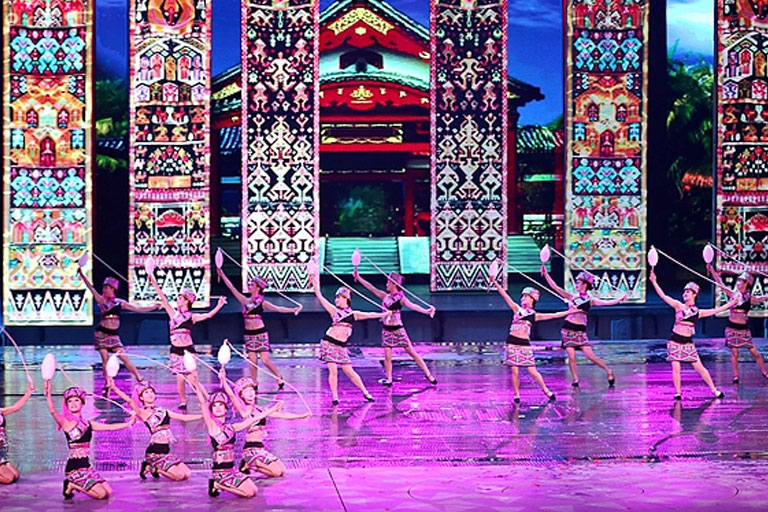 Nightlife
Everyone visiting Sanya will have a fantastic nightlife. There are many bars and performances to allow you to experience different perspectives of Sanya.
Sanya Weather & Best Time to Go
Sanya belongs to the tropical monsoon climate. Influenced by the marine climate, Sanya enjoys a high temperature and little change in cold and heat all year round. The annual average temperature in Sanya is about 25°C. The highest temperature (around 32°C) takes place in July and the lowest temperature (around 19°C) takes place in January. Generally, it is suitable to visit Sanya in all months, and the peak travel season is from October to April of the next year. In the winter time (December ~ February), many travelers flocked to Sanya for a warm holiday. If you prefer some watersports like diving and surfing, summer time will be great. Learn more about the Best Time to Visit Sanya.
How to Get to Sanya and Travel Around
Sanya is located on the southernmost edge of Hainan Island and about 280 kilometers away from Haikou - the provincial capital city of Hainan. It can be reached by flight, train or cruise.
Flights to Sanya: Sanya Phoenix International Airport (IATA: SYX) is the busiest airport serving Hainan. It receives both international flights from London, Singapore, Seoul, Jakarta, Moscow, Novosibirsk, etc., and domestic/regional flights from most major cities like Beijing, Xian, Shanghai, Chengdu, Guangzhou, Chongqing, Hong Kong, Macao, and Taiwan, etc.
Trains to Sanya: Hainan Roundabout Railway is a high speed rail running around Hainan Island. Many passengers referred to it as one of the most beautiful railways in China because the amazing sea view can be appreciated out of the window. It well connects Sanya with Haikou, Qionghai and Danzhou. Taking a high speed train, you are about to transfer between Sanya and Haikou for 2 hours.
Travel Around Sanya: In Sanya, you can take a tourist bus, a city bus and a taxi to travel around. In order to enjoy a worry-free holiday, we suggest you use a private transfer service from a local travel agency like China Discovery. Learn more about How to Get to/around Sanya | Sanya to Haikou | Haikou to Sanya.
Where to Accommodate in Sanya
Visiting Sanya, you never need to worry about the accommodation. There are many different kinds of hotels for your choice, from ultra-luxurious ones to cost-effectives. Generally, the most popular accommodating areas include Haitang Bay, Dadonghai Bay, Yalong Bay and Sanya Bay. Learn more about Sanya Hotels.
Haitang Bay: Haitang Bay is the quietest bay equipped with many new high-end hotels like Edition, InterContinental, Shangri-La, Sofitel, Atlantis, Grand Hyatt, Rosewood, and so forth. Sanya DFS - Asia's largest duty-free shopping center is also located here.
Dadonghai Beach: Dadonghai, quite close to the city center, also offers a great range of places to stay, including Banyan Tree, Mandarin Oriental, Marriott, InterContinental, etc. which is equipped with great facilities and helpful staff.
Yalong Bay: As the most popular bay in Sanya, Yalong Bay certainly has plenty of upscale resorts and hotels to relax yourself, such as Marriott, Hilton, MGM, Sheraton, Ritz-Carlton, St. Regis, Park Hyatt, etc.
Sanya Beach: Sanya Bay is also close to Sanya Down and there is no shortage of good hotels. For travelers with kids, there are many good hotels, including Pullman, Crowne Plaza, Sheraton, etc.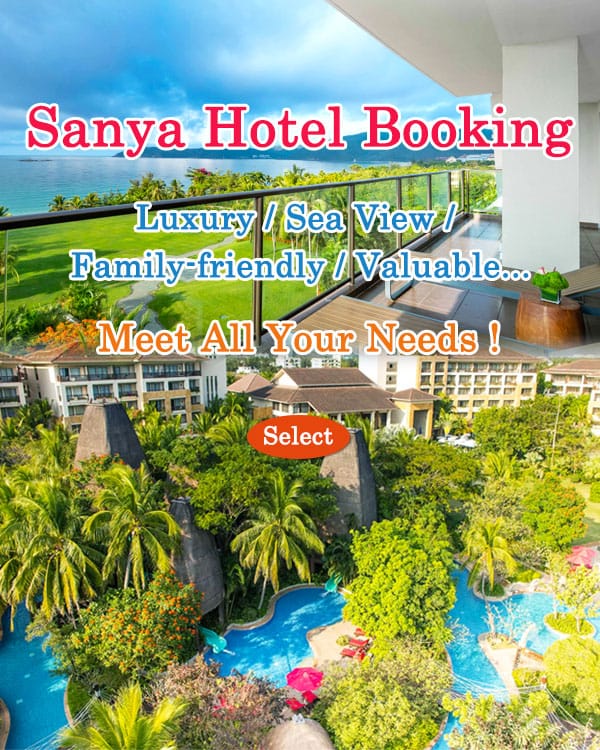 Sanya Maps
We have collected some very useful Sanya maps including Sanya Travel Map, Sanya Attractions… to help you have a better understanding of Sanya and its attractions. For more maps, please check 2021 Overall and Detailed Sanya Maps. Learn more about Sanya Maps.
Other Popular Destinations in China
China is vast and diverse. You can choose your favorite destination among more than 70 tourist destinations and regions. The following are 4 popular destinations you may be interested in. Check all destinations in China
How to Plan A Sanya Tour
Generally, a Sanya tour can be short or long, and many travelers choose to stay in Sanya for about 4~7 days. We suggest you visit at least one bay for a real "holiday", such as Yalong Bay, Sanya Bay, Dadonghai Bay or Haitang Bay where you can immerse yourself in the relaxing atmosphere by taking a sunbath, strolling on the soft beach, viewing the coastal scenery, etc. It is also available to spend several hours or more time experiencing some watersports, such as diving, surfing, yacht, fishing, etc. For travelers interested in the primitive nature of tropical forests, Yalong Bay Tropical Paradise Forest Park or Yanoda Rainforest Park, which needs 0.5~1 day, is worthwhile. Besides, Nanshan Temple (0.5~1 day) with the world's largest statue of Avalokitesvara - Nanhai Guanyin is also recommended if you have a Buddhist faith or want to appreciate a religious atmosphere. For travelers needing an in-depth tour, Binglanggu is a nice option for local minorities exploration!
Want to enjoy a worry-free Sanya tour? Just travel with China Discovery! China Discovery is a leading travel agency offering private China tour packages with great flexibility, comfort and personalized services for decades. Before your travel, our experienced travel expert will communicate with you one-on-one and organize everything (accommodation, transfer, itinerary…) well. On your Sanya trip, our local travel guide will accompany you all the way and introduce the highlights of every place to you. Of course, you will also have enough flexible time to enjoy a relaxing journey. All the experience can be tailor-made according to your group size, travel time, personal interest, travel budget and other needs. If you are interested, please feel free to contact us!
Recommended Sanya Tours
MORE