Type: National Parks, Nature & Parks.
Best Travel Time: October ~ November (Autumn)
Recommended Visiting: 2 days
Location: Jiuzhaigou County, Aba Tibetan & Qiang Autonomous Prefecture, Sichuan Province; over 400km of north Chengdu City (about 8hrs' dirving).
Located at an elevation of nearly 3000m, Jiuzhaigou National Nature Reserve is a World Natural Heritage, National Geopark and the first preserve set up for natural landscape in China. Waters in Jiuzhaigou Valley is superior to all unnecessary is the perfect description of this fairy tale world, where affords fantastic springs, waterfalls, rivers and shoals. The geopark contains 74 national reserve rare plants, 18 precious animals and abundant ancient fossils and glacial landform. Rare wild animals like Giant Panda, Golden Monkey and the natural habitat are the key protected objects.
Named after the nine Tibetan villages in the canyon, Jiuzhaigou is world famous for the natural diversity of beautiful emerald lakes, double waterfalls, colorful forests, snow-capped peaks, glacier ice and Tibetan folks (Six Wonders of Jiuzhaigou). Among the108 mountain lakes in different size and colors, Five Flower Lake in light yellow, dark green, deep blue and other colors are the dramatic spot and marvellous essence of Jiuzhaigou. Nuorilang Waterfall of 270m wide and 24.5 high are the broadest waterfall in China. Dark blue Changhaizi Lake (the deepest lake in Jiuzhaigou), Five Color Pond (the smallest pool with richest colors), jade-like Rhinoceros Lake, Panda Lake, Pearl Shoal Waterfall are gorgeous waterscapes you can never miss.
Latest News: Now the Jiuzhaigou Valley will reopen on September 27, 2019. contact us to get more details and travel tips.
>> 4 Days Jiuzhaigou Tour from Chengdu (by Private Car)
>> 4 Days Jiuzhaigou Bus Tour from Chengdu (by Bus)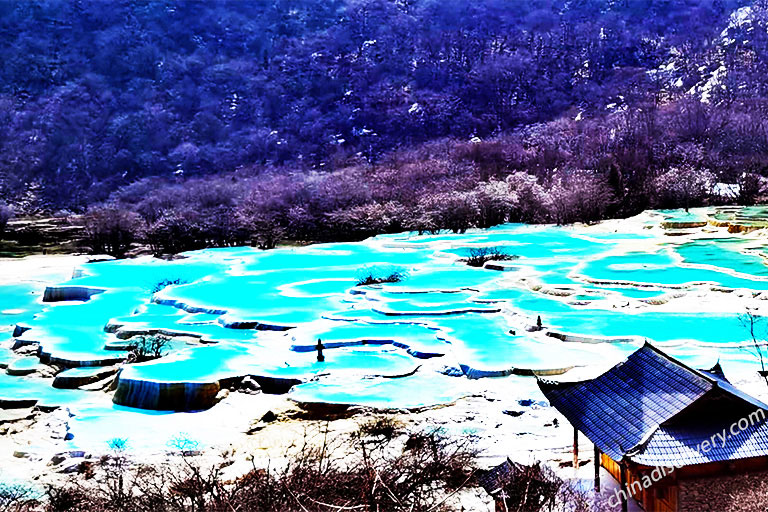 Crystal Five Flower Lake in Jiuzhaigou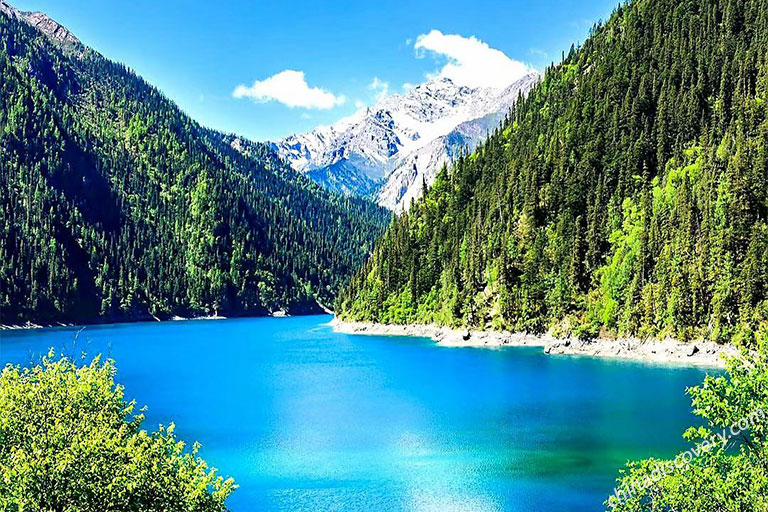 Dreamlife Waters in Rhinoceros Lake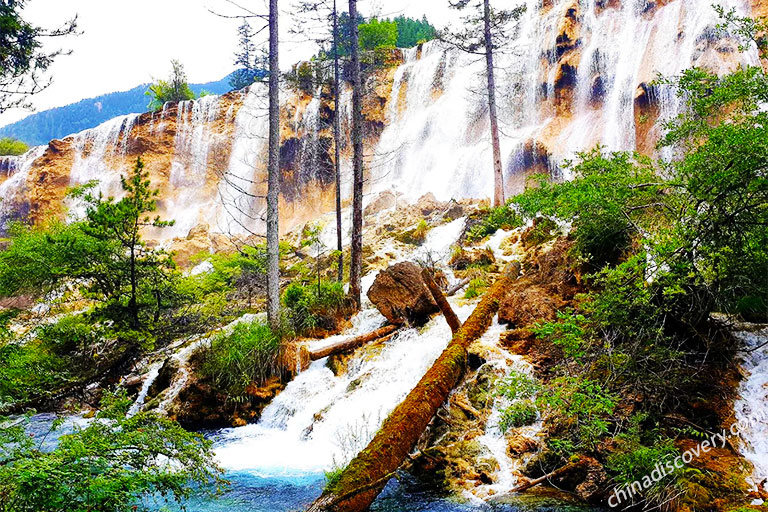 Spectacular Nuorilang Waterfall