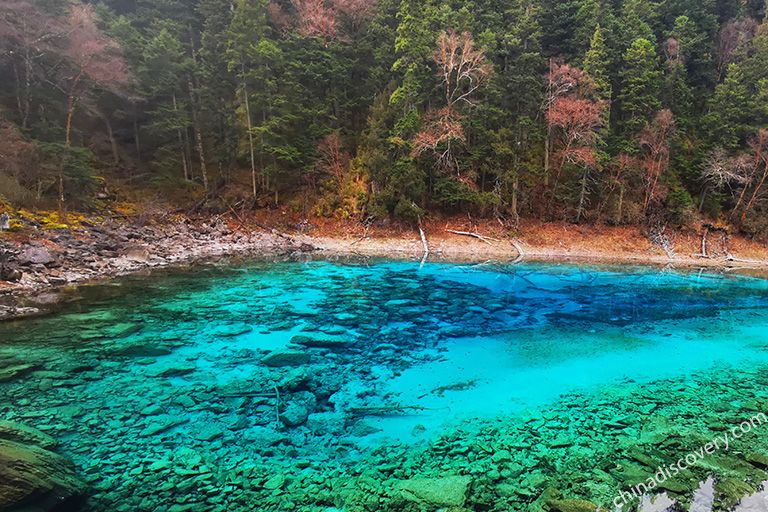 How To Plan A Trip To Sichuan: Sichuan Trip Planner 2023/2024
"If you are young, avoid Sichuan" - this wise suggestion wildly spread in China since ancient time in that the elders aim to protect their descendants from that morale-weakening vice: Abundance. If the young are indulged in the easeful life of pleasure, they may no longer study or work hard to make progress. Sichuan is such a slow-paced place full of abundance, leisure and comfort. But for explorer, don't skip it. Sichuan province truly features in relaxing life, but its charm is far beyond that.
Sichuan Basin, in southwestern China, is off-the-scale expansive with various landscape scattered from its central Chengdu plain to western high plateau. Its diversity spans the range from survival world heritages to lost civilization, from modern high-rises to old-aged cities or towns, from local lively parks to informative museums, from bustling food streets to peaceful incense-illuminated temples, from boundless grasslands to magnificent snow-capped mountains, from forest-covered valleys to azure high plateau lakes, etc. No matter you're an urban traveler, hiker, explorer, Buddhist pilgrim, shutterbug, backpacker, or gastronome, Sichuan's diversity is to meet your needs.
Traveling Sichuan can be convenient and enjoyable, but planning ahead could make most of your vacation. Our Sichuan Trip Planner is here to help you focus on what to do and see, where to stay, when to go, where to eat and more practical information you need to know before you go. Why hesitate? Just go!
Covering a large occupation of 486,000 square km, Sichuan has a lot of places to see.
◆ Chengdu - the Land of Abundance: Chengdu is the capital city and the tourist distribution center of Sichuan Province. Chengdu Panda Base, housing over 100 Giant Pandas at different ages, is Chengdu's top attraction. As the symbol and epitome of Sichuan's laid-back lifestyle, Chengdu is equipped with various parks for recreation. In People's Park, you can see the local people's daily life. Jinli Old Street and Kuanzhai Alley are two famed streets lined with many stores with antique flavors. Besides, it is advised to visit Wenshu Temple, Wuhou Memorial Temple, Dufu Thatched Cottage, Jinsha Site Museum for different cultural discovery.
◆ Leshan - Holy Buddhist Land: With day-trip's distance from Chengdu, Leshan is a place you can't miss. It attracts lots of travelers because Leshan Giant Buddha and Mount Emei - listed in World Cultural and Natural Heritage sites are located there. 71-meter-high Leshan Giant Buddha carved out from the hill is the largest Buddha statue in the world. As one of China's Four Sacred Buddhist Mountains, Mount Emei is a perfect place to suck Buddhist fragrance. It also offers you a special experience by taking Jiayang Steam Train through the sea of flowers in spring.
◆ Jiuzhaigou - Real Fairyland in the World: If you want to see the natural beauty of the world, Jiuzhaigou is a must. Beautiful Jiuzhaigou Valley and Huanglong National Park are the best places to appreciate the waterscape. Both of them are recognized as UNESCO World Heritage sites. There are a series of terraced waterscape, especially popping waterfalls, crystal blue and green lakes. During the autumn, the tree-covered forest takes on gradually changing colors from yellow to red.
◆ Dujiangyan - The Mother of Chengdu: Dujiangyan is famous for its old Dujiangyan Irrigation System which harnessed Min River and irrigated fertile farmland of Chengdu plains. It is still in use today and makes Chengdu the Land of Abundance. The nearby Taoist Mountain - Mount Qingcheng also attracts travelers to explore Chinese Taoism and great nature. They together are inscribed in World Cultural Heritage list by UNESCO as well.
◆ Garze and Ngawa - Best Place for Adventure and Primitive Nature: Traveling from Chengdu to its north - Garze (Ganzi) and west - Ngawa (Aba), the green tea becomes butter tea and green hills become snow mountains. If you want to set off on an adventure or seek for the most primitive landscape and savor Tibetan culture without visiting Tibet, just travel westward and northward. In Garze and Ngawa, there are sky-kissing snow peaks between 4,000 and 5,000 meters high (like Mount Gonggar, Mount Siguniang…), boundless grasslands (Tagong Grassland, Roergai Grassland, Sangdui Red Grassland…), top rare glaciers (like Hialuogou Glacier) as well as Tibetan villages (Jiaju Tibetan Village, Zhonglu Tibetan Village, Suopo Tibetan Village, Zhonglu Tibetan Village…) and featured Tibetan monasteries (Tagong Monastery, Benbo Monastery, Lenggu Monastery…).
Keep Reading: Chengdu Travel Guide | Leshan Travel Guide | Jiuzhaigou | Dujiangyan Travel Guide | Garze Travel Guide | All Sichuan Travel Guide
Chengdu and Surrounding Attractions
Beautiful Attractions in Western and Northern Sichuan
Sichuan is full of things to do
Visiting Sichuan, you get a bucket of things to do to entertain yourself.
Getting close to Giant Pandas must be the most memorable experience in Sichuan. There are four panda bases in Sichuan, including Chengdu Panda Base, Dujiangyan Panda Base, Wolong Shenshuping Panda Base and Yaan Bifengxia Panda Base. The latter three panda bases all offer Panda Volunteer Program to make your travel different. You can clean up panda excrement, make food for panda and feed them, etc.
Tasting the spicy Sichuan food is a must as well. Sichuan cuisine is one of China's four major culinary schools. With virtually endless variety, flavor is at the heart of Sichuan cuisine. Most of the Sichuan food is spicy, but not all. For foodies, you may want to experience Sichuan food cooking on your own, and Sichuan Cuisine Museum is professional in providing Sichuan food cooking class.
Watching Sichuan opera is recommended to those who want a wonderful night activity. Changing face is the most magic interesting part of the show. Shu Feng Ya Yun in Chengdu is the best place for Sichuan opera show.
For shutterbugs, you can get incredible nice shot in Jiuzhaigou Valley and Daocheng Yading. Especially in autumn, when the forests with the most stunning colors plus the blue lakes create the most incredible pictures. For outdoor sports lovers, hiking in three valleys of Mount Siguniang or climbing one peak will be lifetime long cherishing memory.
Keep Reading: Panda Volunteer Programs | Sichuan Opera
Sichuan is so vast that you can hardly appreciate all its charm in one single trip. You can spend either 3 days or 3 months to travel it. The itineraries can be arranged to your own needs and interests.
1 ~ 3 Days in Sichuan - If you have limited time within 3 days, just focus on Sichuan's highlights - Chengdu and its surrounding, like Leshan or Dujiangyan. Usually, it needs at least one day to explore Chengdu essence, half a day to visit Leshan Giant Buddha, 1~2 days to travel Mount Emei and 1~ 2 days to explore Dujiangyan Irrigation System and Mount Qingcheng.
5 ~ 7 Days in Sichuan - If you have 3 more days, we strongly suggest you pay a visit to Jiuzhaigou Valley and Huanglong National Park for the best natural splendor. Usually, a classic Sichuan tour takes about 7 days, allowing you to appreciate the essence of Chengdu, Leshan (or Dujiangyan) and Jiuzhaigou Valley in one go.
8 ~ 11 Days - For travelers who plan to discover Sichuan better in more days, going to western Sichuan or northern Sichuan is a nice choice. Many travelers take an adventure to explore 1,800-kilometers-long Western Sichuan Small Tourist Loop (Chengdu - Dujiangyan - Yinxiu - Wolong - Siguniangshan - Xiaojin - Danba - Bamei - Tagong - Xinduqiao - Kangding - Luding - Ya'an - Chengdu) or 3,600-kilometers-long Western Sichuan Large Tourist Loop (Chengdu - Wenchuan - Lixian - Ma'erkang - Sertar - Luhuo - Garze - Dege - Batang - Litang - Daocheng Yading - Xinduqiao - Kangding - Luding - Ya'an - Chengdu).
Keep Reading: Chengdu Trip Planner | Leshan Trip Planner | Emeishan Trip Planner | Jiuzhaigou Trip Planner
Sichuan Attractions Map
Sichuan can realize your different needs for a special trip
Maybe you are not satisfied with a classic tour and need some featured experience to meet your unique taste.
Are you a hiking enthusiast always ready to stretch your legs? Mount Emei, with up-rising 60,000 steps from the foot to Golden Summit to conquer, offers several hiking routes for you. On your trekking journey, there are cultural sites to savor as well. Or you want to hike in more primitive nature? Turn to Mount Siguniang Scenic Area.
Many photographers always travel to Sichuan to shoot the most beautiful scenes. Wonderful photos can be caught in Mount Emei in 1 day. There is great scenery in Golden Summit for you, including blessed sunrise or sunset, sea of cloud, golden statue of Buddha, etc. Jiuzhaigou Valley is the paradise for photography, and you can take a nice shot in almost in every step. If your time permits, the superlative vision of Daocheng Yading is also perfect.
Sichuan is an ideal destination to travel in winter as well. Spending 2 days in Xiling Snow Mountain, you can be immersed in exciting skiing and other entertainment like sledging, bounce-flying, sledging, etc. Having another 1 or 2 days in Emei Mountain, you can feast your eyes on the most beautiful snowscape.
If you prefer a Buddhist tour, you can spend 1 day visiting Chengdu typical temples (like Wenshu Temple, Zhaojue Temple, Baoguang Temple…) and 2 other days exploring Leshan Giant Buddha and top Buddhist Temples in Mount Emei.
In addition, China Discovery has well-designed different other travel styles for foodies, culture lovers, students and family as well. Contact us for your own Sichuan experience.
Keep Reading: Sichuan Buddha & Taoism Tours | Sichuan Food Tours | Sichuan Hiking & Walking Tours | Sichuan Photography Tours
After your trip to Sichuan, you can continue your China exploration to other top destinations. Chengdu is a great precursor to its fascinating neighbors - Chongqing, Xian, Tibet, Yunnan, Guizhou, etc.
Chongqing - the Start Point of Yangtze River Cruise: As a close neighbor of Chengdu, Chongqing is always traveled after Chengdu. It is recommended to spend 3 days exploring the World Heritage sites around the city and then take a Yangtze River down-stream cruise to Yichang.
Xian - Old Capital City for 13 Dynasties: Xian is ranked as the second top tourist destination after Beijing because of its long history and brilliant culture. With the operation of Xian-Chengdu High Speed Rail, more travelers choose to travel Chengdu and Xian together. It's reasonable to travel Xian in 2 ~ 3 days.
Tibet - the Roof of the World: Sichuan (or Chengdu) is the best gateway to Tibet because of the frequent nonstop flights operating from Chengdu Shuangliu International Airport to Lhasa Gonggar Airport. It is also available to have a 2 days' unbelievable train journey from Chengdu to Lhasa. A classic Tibet tour cost 4 ~ 8 days.
Yunnan - the Kingdom of Ethnic Minorities: Yunnan, bordering Sichuan as well, is attractive with colorful ethnic culture, gorgeous scenic sights and special landforms. A classic Yunnan tours ranging from 5 ~ 11 days, covering Kunming, Dali, Lijiang and Shangri-La - all the four cities can be easily reached by flights from Chengdu.
In addition to its neighbors, you can travel to other top destinations, like Beijing, Shanghai, Guilin, Huangshan, Zhangjiajie...
Keep Reading: - Xian Chengdu Tours | Sichuan Tibet Tours | China Tours from Chengdu
Extend your trip to other destinations of China
Single-entry China Tourist Visa Issued in Vancouver, Canada
While planning a Sichuan trip, you may take the visa into consideration first. In fact, Chengdu started 144-Hour Visa Free Transit Policy in early 2019, which means that nationals from appointed 53 countries can apply for the 144-Hour TWOV if your transit in Chengdu via Chengdu Shuangliu International Airport with valid international travel document and connecting ticket (with confirmed date and seat) to a third country or region (Hong Kong, Macau and Taiwan). Fortunately the visa free stay area has been soon extended from Chengdu to Leshan (Leshan Giant Buddha & Mount Emei), Ya'an (Bifengxia Panda Base), Deyang (Sanxingdui Museum), Yibin (Shunnan Bamboo Forest), Zigong (Zigong Dinosaur Museum), Suining, Meishan, Ziyang, Neijiang and Luzhou.
The appointed countries include 39 European countries, 6 American countries (United States, Canada, Brazil, Mexico, Argentina, the Republic of Chile), 2 Oceanian countries (Australia, New Zealand.) and 6 Asia Countries (South Korea, Japan, Singapore, Brunei, the United Arab Emirates, Qatar).
We suggest you apply a tourist visa (L Visa) from Chinese Embassies or Consulate-General abroad because Jiuzhaigou is not included in Visa Free Transit Area. If you want to travel more places of Sichuan, L visa is necessary.
Keep Reading: - 144-hour Visa-free | Chinese Visa Free Countries | Chinese Visa Application
Because of different geography and topography in Sichuan province, the weather varies from place to place. Eastern Sichuan (Chengdu, Leshan and Dujiangyan) and Southern Sichuan (Xichang) enjoy a subtropical monsoon climate with long, warm to hot, humid summers and short, mild to cool, dry and cloudy winters. Western Sichuan (Jiuzhaigou Valley, Huanglong Valley, Daocheng Yading, Wolong Nature Reserve, Mount Siguniang, etc.) is characterized by very cold winters and mild summers. Therefore, you can easily find impressive scenery in every season.
Spring (March ~ May) is the best time to admire the beauty of flowers. You could see azalea flowers in Mount Emei, rape flowers in Jiangyang Steam Train Park and pear flowers in Danba and Jinchuan.
When summer (June ~ August) comes, different mountains will give cool experience, like Mount Emei and Mount Qingcheng. It is also a good time to visit Daocheng Yading and Zoige Grassland because there are different highland flowers in blossom.
Autumn (September ~ November) is the most beautiful and multi-colored season to visit Sichuan. Best places to enjoy the best autumn include Jiuzhaigou Valley, Huanglong National Park, Mount Emei, Danba, Daocheng Yading, Mount Siguniang, Xinduqiao, Bipenggou Valley, etc.
Winter is not a popular season to travel, but you can avoid the crowds. In winter, you have many palaces for snow fun, like Mount Emei, Xiling Snow Mountain, Hailuogou Glacier Park, etc. If you plan to travel in Spring Festival, just go for a lantern festival in Zigong.
Keep Reading: Best Places to Visit in Spring of Sichuan | Best Places to Visit in Summer of Sichuan | Best Places to Visit in Atumn of Sichuan | Best Places to Visit in Winter of Sichuan
Seasonal Landscape in Sichuan
High Speed Rails Connecting Sichuan
Chengdu is the preface of Sichuan tours for 99% of travelers. As the capital of Sichuan and gateway city in southwestern China, it can be reached conveniently by flights, trains and long-distance driving.
There are available flights from 131 domestic cities, including Beijing (3 hours), Xian (1.5 hours), Shanghai (3 hours), Guilin (2 hours), Kunming (2.5 hours), Guangzhou (2.5 hours), Hangzhou (3 hours) etc. Travelers from Europe (Amsterdam, London, Madrid, Frankfurt, Moscow, Paris), Australia (Melbourne, Sydney), North America (New York, San-Francisco, Los Angeles, Vancouver), Africa (Port Louis, Mauritius), Middle East (Abu Dhabi, Dubai, Doha), East Asia (Seoul, Jeju Island, Tokyo, Osaka, Fukuoka, Kuala Lumpur, Singapore, Nha Trang, Hanoi, Danang, Bangkok, Suratthani, Phuket, Krabi, Chiang Mao, Saipan, Yangon, Siem Reap), Southeast Asia (Kathmandu, Colombo) and China's other regions (Hong Kong, Macau, Taipei, Taichung, Songshan, Kaohsiung), etc. can reach Chengdu directly by international flight.
Chengdu also connects with most domestic tourist destinations by high speed train, including Xian (3 ~ 4 hours), Chongqing (1.5 ~ 2 hours), Beijing (8 ~ 10 hours), Shanghai (11 hours), Guangzhou (10 hours), Hangzhou (15 hours), Suzhou (11 hours), Kunming (6.5 hours), Guilin (7~8 hours), Wuhan (9.5 hours), Yichang (7.5 hours), Nanjing (9.5 hours), Zhengzhou (6.5 hours) and so forth.
From Chengdu, you can take a high speed train to Dujiangyan, Leshan, Emeishan, Yibin, Nanchong, etc. and long-distance bus to Leshan (2 hours), Emieshan (2 hours), Jiuzhaigou (10 hours), Bifengxia Panda Base (2.5 hours), Hailuogou Valley (7 hours), Daocheng Yading (13 hours)…
Keep Reading: Get to/around Chengdu | Get to/around Leshan | Get to/around Jiuzhaigou | Get to/around Dujiangyan
During your travel in Sichuan, you can easily find different kinds of accommodation available.
When you choose a place to accommodate, you may take location, public transportation, facilities, service, restaurants, etc. into consideration. But it is just a piece of cake to find what you want in Chengdu, which offers most options for great stay ranging from international brands to boutique style and providing you easeful stay. First-timers are strongly suggested to accommodate in the downtown area with most convenient transportation, shopping malls and great restaurants. China Discovery only uses those hotels with convenient amenities, fine services and great reputations. Most of them are located in the city center, quite close to Chunxi Road, Jinli Old Street and Renmin Park, where you can dine, shop and go around conveniently.
In other top tourist destinations, including Dujiangyan, Leshan, Mount Emei and Jiuzhaigou Valley, there are some different classes of hotels for your choice also. But in some other tourist destinations around Western Sichuan Small and Big Tourist Loops, the hotels might be quite limited. Five-star and four-star hotels may be only found in the county and town. In the small villages, the hotels are always simple and basic.
Keep Reading: Chengdu Accommodation | Leshan Accommodation | Jiuzhaigou Accommodation | Dujiangyan Accommodation
Map of Major Accommodation Areas in Chengdu