At China Discovery, we believe in providing valuable travel for all, without compromising on quality or comfort. Let us help you discover the real China and create unforgettable memories that will last a lifetime!
We strive to make your journey valuable, enjoyable, flexible and truly unforgettable. On our website, you can find travel ideas for over 100 destinations, and a comprehensive collection of all-inclusive trips and travel guides that can inspire you when planning your dream vacation to China. Currently, we not only offer classic China vacation packages, but also in-depth tours of all Chinese destinations and special theme tours to help you discover the REAL China. Since we believe that every trip with China Discovery should be tailored to the traveler's needs, preferences, interests, and style of travel and accommodation, our professional travel consultants will work closely with you to design personalized travel plans that meet your specific requirements, whether you are traveling with your family, friends, or solo.
We are immensely proud of the fact that over the years, we have helped thousands of travelers fulfill their China travel dreams. Our commitment to delivering exceptional service has earned us TripAdvisor's Certificate of Excellence every year since 2015, with over 1500 5-star reviews written by our satisfied customers. Looking to the future, our team is committed to going above and beyond to exceed your expectations and deliver a once-in-a-lifetime trip in China.
Our Company Chengdu Bamboo International Tours
Chinadiscovery.com is operated by Chengdu Bamboo International Tours Co., Ltd. Our founder has been a pioneer in the Chinese tourism industry and has consistently pursued unique and innovative ways to travel in China. Besides Chinadiscovery.com, we also provide Yangtze River cruises and Tibet tours through wwww.yangtze-river-cruises.com and wwww.tibetdiscovery.com.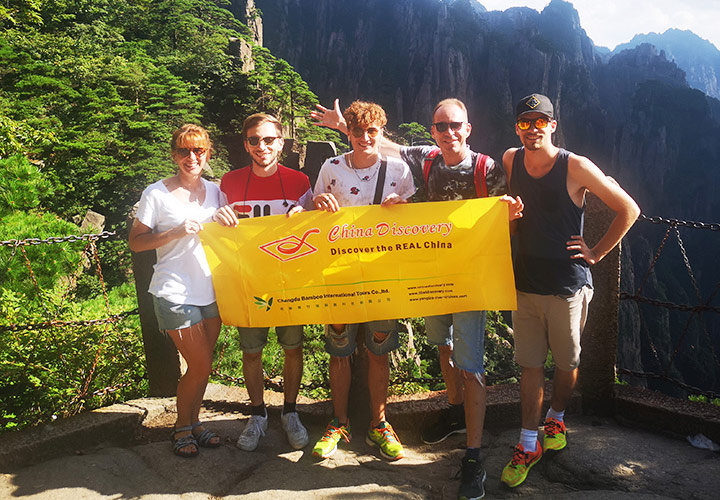 No matter where you want to go, we can help you reach. No matter what your trip style is, we try to satisfy everyone.