Located at the center of China, the capital city of Shanxi Province - Xian, together with Athens, Rome and Cairo, are called as the top four ancient capitals in history. 13 dynasties had settled capital in Xian from the 11th century BC to the 10th century AD, and that is why the UNESCO listed Xian as the World Historical and Cultural City in 1981.
Rich history endows Xian with unique charms as a tourist city. As the home to world-famed Terracotta Warriors and Horses and as the start point of Silk Road, through which China had conducted the most important economy and culture communication with the western world, Xian draws numerous tourists with its enormous historical sites and cultural landscapes, and gives you a chance to explore the ancient China.
Why visit Xian:
Terracotta Warriors and Horses - There is no doubt that the Terracotta Warriors and Horses is the highlight of Xian. Buried in the ground for over 2000 years and discovered in 1974, the Terracotta Army not only matters in the art history, showing the highly skilled sculpture area of ancient China, but also fills the archeological blank of Qin Dynasty, presenting the ancient army array and revealing the ancient weapon technology.
Ancient Capital - No city in China is like Xian with such abundant history. As the most famous ancient capital city in Chinese history, though the dynastic times had gone, Xian still reserves many historical sites and cultural relics, which are the best way to experience the ancient China, the old and glorious days of China.
Travel News: Visa-free travel in Xian was made possible now! From June 1, 2014, visitors qualified of 51 countries could travel in Xian for 72 hours without visa. Please go and enjoy our 1-3 days Xian tours.
Top Attractions
Xian is rich in various historical sites; however, if you have limited time to visit, the most classic attractions, like Terracotta Warriors and Horses and Ancient City Wall will be your best choice. Check them below for detailed information. If you have more time, you can see all Attractions in Xian for more information of Xian highlighting sites.
Weather & When to Go
Transportation
Accommodation
Xian Maps
Top help you learn better about Xian's location, attractions, etc, we have collected following tourist maps which are latest, downloadable and printable. View more Xian maps >>
Other Destinations near Xian
Since the running of High Speed Train to and from Xian city, it's very convenient to get to Luoyang (1.5hrs) and Pingyao Ancient City (3hrs) and other hot destinations in China from Xian North Railway Station to have more fun.
Chinese Name: 西安
Chinese Pinyin: Xīan
English IPA: /'ʃi'ɑn/
Population: 8.46 million
Language: Central-Plains Mandarin & Xian Dialect
Tel Code: 029
Zip Code: 710000
Time Zone: (UTC+8)
Plan Your Xian Tour
For a classic Xian tour, it normally costs 2 – 4 days, and you can choose the most interested attractions to visit. Except the most famous Terracotta Warriors and Horses, you can also visit Xian Ancient City Wall, Drum Tower and Bell Tower, Muslim Quarter, Shaanxi History Museum, Giant Wild Goose Pagoda, Great Mosque, etc.
The transportation between Xian and Beijing, Shanghai or Chengdu is very convenient, so these cities are suitable to be the last or next destinations after your Xian tour. It's also doable to take side trips to Luoyang (about 1 day) and Mount Huashan (about 2 days) from Xian. Luoyang, famous for Longmen Grottoes and Shaolin Temple, is only 1.5 hour by high speed train from Xian. While Mount Huashan is closer to Xian, only about a half hour's high speed train will take you there.
All itineraries and side trips can be customized privately, so please feel free to contact with our travel consultants if you have this kind of need.
Recommended Tours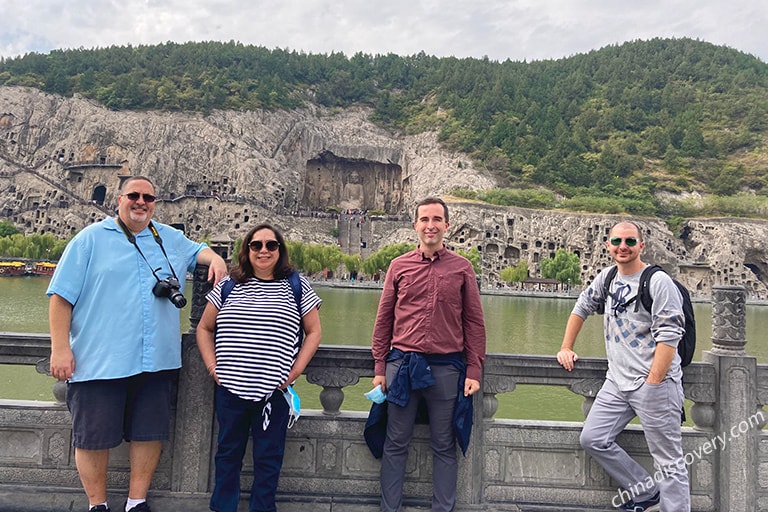 MORE