Harbin is served as the capital city as well as the largest city of Heilongjiang Province. Located in the central area of Northeast China, Harbin is regarded as a shining pearl linking with Eurasia Bridge. Complimented as "Ice City" with gorgeous winter scenery contributed to the severe winter, Harbin creates one of the four biggest World Ice and Snow Festival with colorful and interesting activities and performances. It has never stopped to attract travelers home and abroad to attend this gala to get the fully festive fun and laughter. Harbin even surprisingly is reputed as the "Oriental Paris" and "Oriental Moscow". That is not only results from its dense European and Russian architectural relics to make one wonder walking in a Western City, but because, beyond your imagination, that new designs from Paris and Moscow first reached here before Shanghai in the 1920s, which made people treat Harbin as China's Fashion Capital.
Recent News: Jiuzhan Park will suspend business of activities on ice in this winter since December 26, 2020, which will not influence your travel experience in Harbin. If you have booked the tour with us, our travel consultant and local travel guide will help you adjust your itinerary!
Why Visit Harbin in Heilongjiang Province?
Harbin International Ice and Snow Festival: This grand festival is the first international festival themed with ice and snow which starts from January 5th every year and lasts for one whole month. To enjoy the festival to the fullest, travelers can see various, creative and grand ice and snow sculptures in Harbin Ice and Snow World, Stalin Park, Sun Island Scenic Resort and Zhongyang Street and enjoy Ice Lantern Art Fair in Zhaolin Park…
Exciting Skiing Activities: Only seeing ice and snow is not enough and you'd better put your feet on the snow, stretch your body, dance on the ground and fly in the sky. There are many exciting activities you can try - skiing (2 hrs, half day, one day or more days), snow tubing, snowmobiling, snow archery…
Dreamlike China Snow Town: the No.1 Snow Town in China enjoys rich snow for about 7 months, which forms the lovely mushroom houses, stumps, fences, etc. with red lanterns to make the peaceful place for mind purifying and photographing.
Russian Flavor: Harbin's old quarter is still today mostly made up of buildings that were constructed by the Russians at the turn of the 19th century. Most of the buildings are built in baroque or byzantine style with spires and cupolas and interesting shades of yellow, white, green or red. Among them, St. Sophia Cathedral is known as the symbolic architecture of Harbin, and St. Alexiev's Church is another top precious one.
City of Music: On June 22nd 2010, Harbin was appointed as a "City of Music" by the UN. Actually, Harbin has been holding Harbin Summer Music Festival (held every two years in July.) for over 50 years since 1961. When you visit in summer, travelers can immerse in the sea of music but also taste the famous Harbin Beer.
Top Attractions in Harbin
Harbin has many amazing sites concentrated on both banks of Songhua River. On the north bank, travelers can immerse yourselves into Ice and Snow World, Sun Island Scenic Resort, Harbin Pole Aquarium and see Siberian tigers at Siberian Tiger Park; on the south bank, travelers can pay a visit to Stalin Park or Zhaolin Park, enjoy leisurely walk to St. Sophia Church and Zhongyang Street to feel exotic Russian flavor. To travel out of Harbin downtown area, Yabuli Ski Resort is the best choice for skiing fun. You can also go to the China Snow Town, the no.1 snow town of China for terrific snow and village landscape. For more attraction info, please check Top Attractions in Harbin, Best Places to Visit in Harbin and Top Harbin Ski Resorts.
Top Things to Do in Harbin
Everyone visiting Harbin will enjoy an unforgettable wonderful time with a series of special and interesting things to experience, particularly during winter season, when you can get the full joy of the World Ice and Snow Festival, do skiing and other winter sports, take photographs of a peaceful white world, taste great food in this exotic city, make some historic walk along those old and beautiful streets and paths… For more info, please check Top 8 Things to Do in Harbin in Winter and All Featured Activities in Harbin.
Weather & Best Time to Visit Harbin
Harbin Transportation | How to Get There & Around
Harbin Accommodation & Where to Stay
Useful & Latest Harbin Maps 2023
To help you learn better about Harbin's location, attractions and transportation, we have collected some useful Harbin maps which are latest, downloadable and printable. For more map info, please check Harbin China Map | Harbin City Map | Harbin Tourist Map | Harbin Nearby Attraction Map | Harbin to China Snow Town Map | Harbin to Yabuli Resort Map | Harbin High Speed Railway Map | All 2023 Harbin Maps
Other Top Winter Destinations in China
Besides Harbin, there are some other very "hot" traveling destinations to enjoy your winter holiday, such as the gorgeous rice terraces, pleasant warm weather with sea sightseeing, etc. Please check all Top 10 Winter Destinations in China >>.
Other Popular Destinations in China
China is vast and diverse. You can choose your favorite destination among more than 70 tourist destination and regions. Following are 4 popular destinations you may get interested in. Check all destinations in China
Chinese Name: 哈尔滨
Chinese Pinyin: hā ěr bīn
English IPA: /'hɑ:əbin/
Population: 9.61 million
Language: Mandarin & Harbin Dialect
Tel Code: 0451
Zip Code: 150000
Time Zone: (UTC+8)
Plan Your Harbin Tour
Usually, most travelers come to Harbin for the annual Ice and Snow Festival in the winter season. It is a good choice to spend 3-5 days in and around Harbin. You can take one or two full days to see Ice and snow sculptures in Ice and Snow World and Sun Island Scenic Resort, jubilant Lantern Art Fair at Zhaolin Park, Stalin Park or view ice lanterns in Zhaolin Park. Visit Siberian Tiger Park and take some leisure walks to Zhongyang Street and St. Sophia Church, and even the historic Laodaowai with old Harbin Baroque buildings. To travel further and enjoy the snow to the fullest, many travelers choose to head to the largest ski resort in Asia - Yabuli Ski Resort to take some exciting skiing activities, which usually needs 1-2 days. Furthermore, to extend it again, you can travel to China Snow Town for another 1-2 days to admire the lovely snow-capped Northeastern village.
As high speed trains are well linking Harbin with Beijing within 8 hours, travelers can start your Harbin tour from Beijing. It will be awesome to combine both the ancient heart - Beijing and the Ice City - Harbin in one tour of 5-7 days.
If you got a long vacation, it is also recommended to explore deeper the nature wonders in winter and the important historical and cultural treasures of the Northeastern China, with a classic visit to Jilin, Changchun, Shenyang and Dalian together with Harbin. Such a deep discovery usually takes 8 to more days.
Remember, all our tours are flexible and customizable! Select your favorite or contact us to customize your Harbin tour now!
Recommended Tours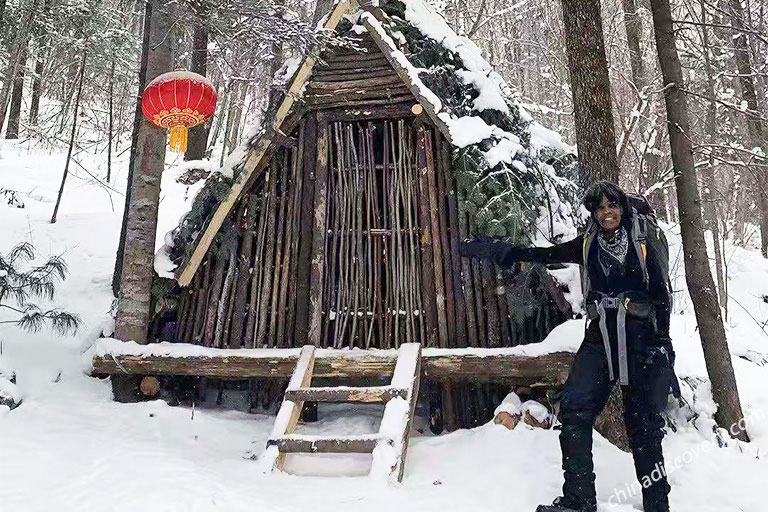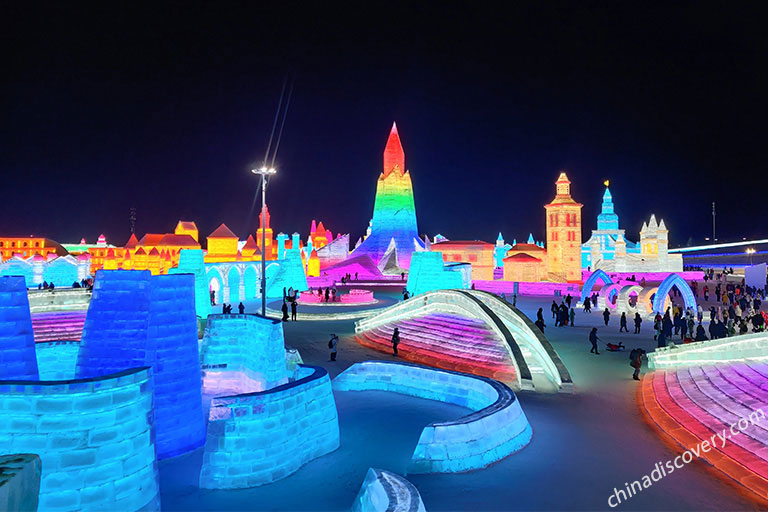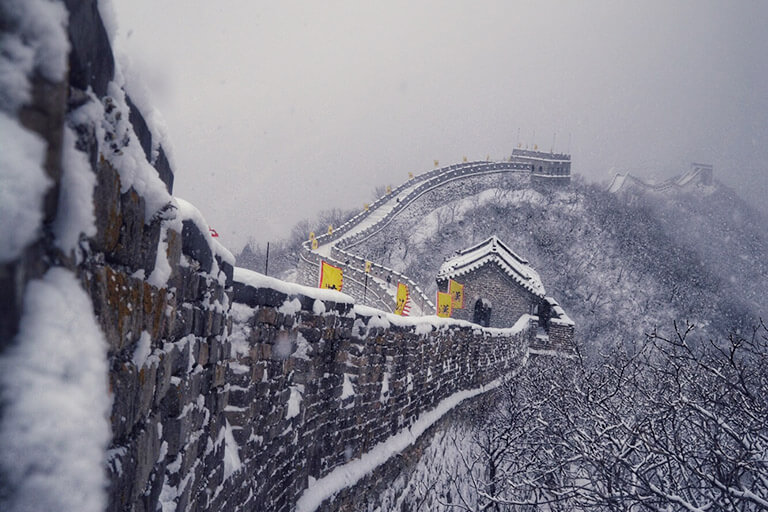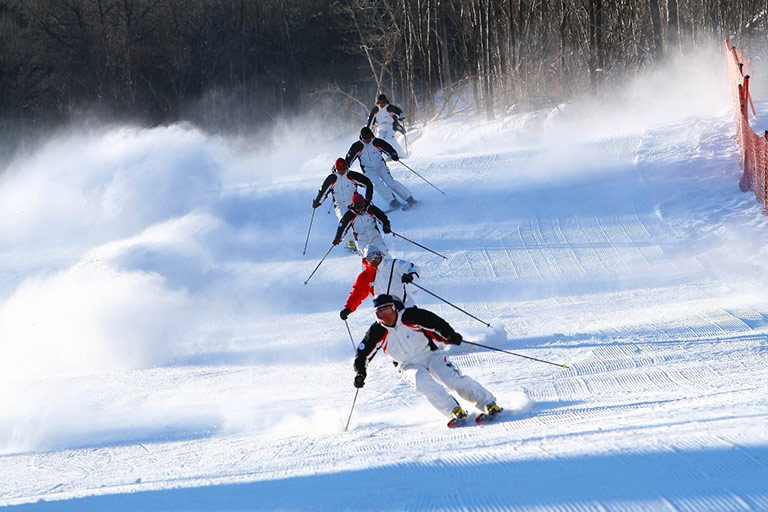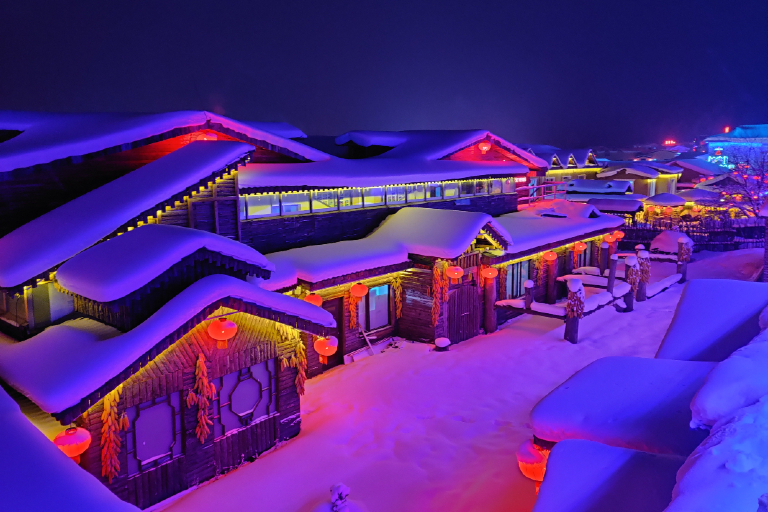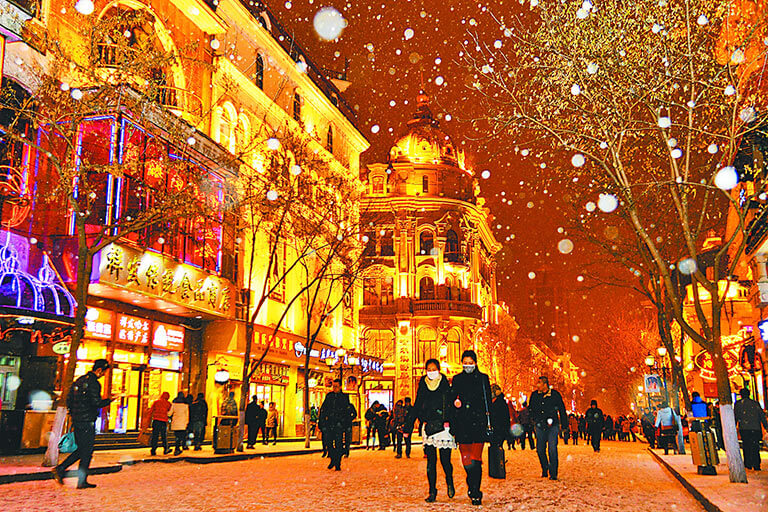 MORE