Chengdu is the provincial capital of Sichuan province, as well as the major city in Western China. Located on the fertile of Chengdu Plain, Chengdu is known as the "Country of Heaven", a phrase translated as "Land of Abundance".
The discoveries Sanxingdui and Jinsha sites suggests that Chengdu region was inhabited over 4000 years ago and was an important center of unique ancient culture during the period of Shang and Zhou dynasties. Hence, in the Land of Abundance and Home of Giant Panda, travelers could meet the adorable Giant Pandas and explore Ancient Shu civilization, culture of Three Kingdoms, Buddhist and Taoism cultures, featured streets and historic towns.
Why visit Chengdu:
Giant Panda. Chengdu is the great place where you can see the cute black and white bears up close and personal. With more than 80 giant pandas in Chengdu panda base, you can stroll through the green bamboo groves, meet pandas in different enclosures, watch them munching on bamboo, climbing trees and play fighting with each other, and sleeping, etc.
Leisure Life. In this laid-back city, no matter how quick the city develops and how fast-paced the locals move, the consistent relaxed and calm way of life resonates throughout every aspect of Chengdu.
Gateway City. For the geographical location, Chengdu is also served as gateway city to nearby attractions, like Leshan Giant Buddha, Mount Emei, Dujiangyan Irrigation System, as well as to Jiuzhaigou, Hongyuan, and West Sichuan. It is also one of the most popular gateway cities to Tibet, no matter transfer by flight or by train.
Travel News: Visa-free travel in Chengdu was made possible now! From Sept.01, 2013, visitors qualified of 45 countries could travel in Chengdu for 72 hours without visa. Please go and enjoy our 1-3 days Chengdu tours.
Top Attractions
Chengdu is endowed with numerous scenic attractions, from ancient streets, temples and museums to modern buildings, squares. Of course, you won't miss Giant Pandas. Check the top attractions listed below and get to know deeply about them. For more attractions info, please see all Attractions in Chengdu.
Featured Activities
To make your life more colorful and interesting in Chengdu, we have digged out the featured activities with lots of fun. It could be unique experience and even once-in-lifetime experience. Choose your likes and enjoy! >> See all featured activities in Chengdu
Weather & When to Go
Transportation
Accommodation
Chengdu Maps
We have collected some very useful Chengdu maps including Chengdu tourist maps, Map of Scenic Spots around Chengdu and Map of Chengdu Research Base of Giant Panda Breeding to help you have a better understanding about Chengdu and plan a Chengdu tour easily. For more maps, please check 2016 Overall and Detailed Chengdu Maps.
Other Destinations Near Chengdu
Besides Chengdu, there are some other destinations in Sichuan well worth your visit. Transfer to the following destinations and explore the World Heritage Sites – Leshan Giant Buddha & Mount Emei, Jiuzhaigou Valley, Dujiangyan Irrigation System and Mount Qingcheng. Discover now!
Chinese Name: 成都
Chinese Pinyin: Chéngdū
English IPA: /'tʃʌŋ'du:/
Population: 14.17 million
Language: Mandarin & Sichuan Dialect
Tel Code: 028
Zip Code: 610000
Time Zone: (UTC+8)
Logo: Golden Sun Bird
Plan your Chengdu Tour
Many travelers come to Chengdu for Giant Pandas. Besides the panda, there are many other must-sees, like Jinli Old Street, Wenshu Temple, Renmin Park and Jinsha Site Museum. You can add more fun and leisure experience into your trip, like enjoy a cup of tea in local traditional tea house and watch Sichuan opera in Shufengyayun Opera House. It's better to spend 2 to 3 days in Chengdu. Based in China, China Discovery guarantees you the local way to explore authentic Chengdu.
To travel out of Chengdu, you can take side trips to the World Heritage Sites - Leshan Giant Panda & Mount Emei for 2 days, Dujiangyan & Mount Qingcheng for 1-2 days, Jiuzhaigou Valley & Huanglong Valley for 3 days. You can feel free to contact our professional travel consultants to customize your own itineraries which would perfectly suit for your likes and requirements.
Recommended Tours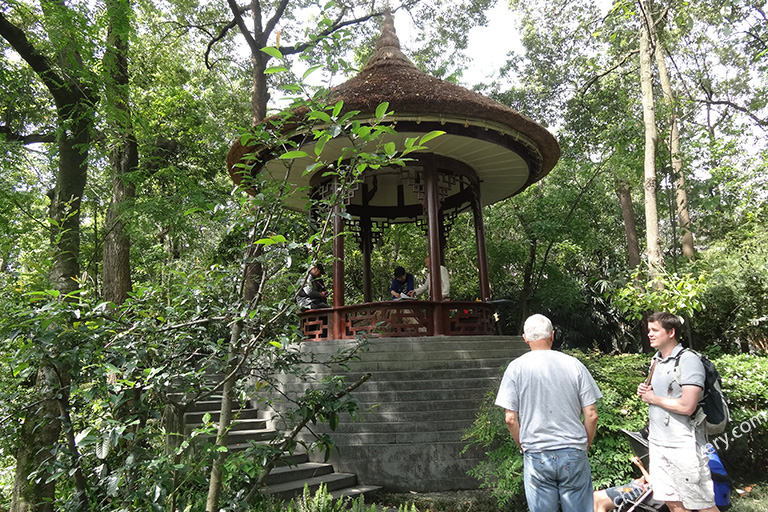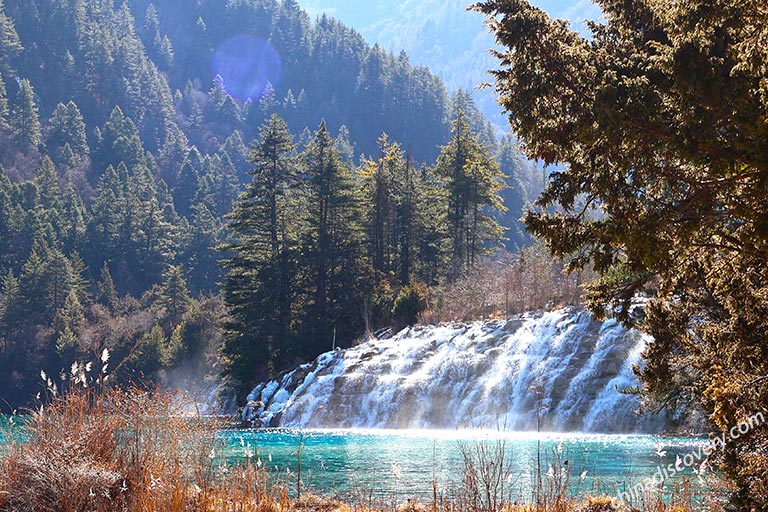 MORE