Guangzhou, also known as Canton, is the capital city of Guangdong Province as well as the third biggest city in China (after Beijing and Shanghai). Founded in 214 BC, Guangzhou has a history over 2200 years and is always a mix of old and new, ancient and modern, Chinese and western. This "City of Goat" is a booming metropolis full of cutting-edge architecture, tasty Cantonese food and plenty of interesting points to explore. Besides attending "the oldest and biggest trade fair in China" - Canton Fair and sightseeing, many travelers come to Guangzhou for seeking their root, eat and shop.
Situated at the heart of the most-populous built-up metropolitan area in Pearl River Delta and close to South China Sea, Guangzhou was a major terminus of the maritime Silk Road and served as a major port and transportation hub in the area. It is about 120 km (75 mi) north-northwest of Hong Kong, 145 km (90 mi) north of Macau, and neighbors Shenzhen, Foshan, Dongguan and Zhongshan. Since 2017, the Guangdong-Hong Kong-Macau Greater Bay Area has been coming into being, forming one of the largest urban agglomerations on the planet and the most potential area in China. And also, Forbes ranked Guangzhou as the best commercial city in mainland China.
Why visit Guangzhou:
Mix of Modernity and Tradition. With a history over 2200 years of Chinese culture influenced by western cultures, Guangzhou boasts its unique Lingnan culture which was reflected in many aspects of modern Guangzhou, such as Lingnan architecture, Lingnan gardens, Cantonese opera, Cantonese cuisine, Lingnan painting and Cantonese language. Old and modern, traditional architectures and uprising skyscrapers...can be easily found on both sides of the central axis.
The Annual Canton Fair. Guangzhou is the city held the "China Import and Export Fair" in the spring and autumn seasons every year since the spring of 1957. The Canton Fair is with the largest scale, the most complete exhibit variety and the broadest distribution of overseas buyers and the greatest business turnover. The event place is Canton Fair Complex located on the south bank of Pearl River and close to Canton Tower. Guangzhou welcomes you for business.
Transport Hub in South China. Connected by very mature transportation network, Guangzhou is served as an very important transport hub linking with Hong Kong/Macau and mainland China. For most travelers travel inland, Guangzhou will be the stopover between Hong Kong/Macau and inland destinations. For travelers who want to leave China, Guangzhou is also the hub for transit.
144-Hour Visa-Free Transit Policy: Since May 1, 2019, Guangdong Province has been implementing 144-hour visa-free period for nationals from 53 countries. The qualified travelers can enter Guangdong via its three airports - Guangzhou Baiyun International Airport, Shenzhen Bao'an International Airport and Jieyang Chaoshan International Airport, and exit via the province's 32 ports. Learn more about Guangzhou visa-free policy >>
Top Attractions
With profound history over 2200 years, Guangzhou has been a springboard for trading, cultural exchanges, many revolutions and reforms, making it an unavoidable stopover to understand what shapes the modern China. A visit to Guangzhou, travelers can explore the mix of Chinese and Western, ancient and modern, inland and marine culture, and feel the breeze of freedom and innovation everywhere...Below is the list of elegant towers, beautiful parks, exquisite architectures, incredible villages and wild safari paradise to make most of your time when visiting the metropolis. To know all the top-rated attractions in Guangzhou, please check our Top 16 Attractions in Guangzhou >>.
Featured & Inspiring Activities
Wonder what to do after the daytime sightseeing in Guangzhou? Don't worry. You'll never get bored and there are many inspiring activities to try to enrich your life in Guangzhou. Just open your mind, hold your breath and do now! Learn more about Top 15 Things to Do in Guangzhou and Top Things to Do at Night >>.
Weather & When to Go
Transportation
Accommodation & Best Places to Stay
Cantonese Food & Best Recommended Restaurants
Latest & Useful Guangzhou Maps
We've collected and made some useful Guangzhou maps - all are downloadable and latest! These Guangzhou maps will help you get a vivid impression and know detailed location of Guangzhou's main tourist attractions, airport, railways stations as well as locations with neighboring destinations, like Shenzhen, Hong Kong, Macau, Zhuhai and more.
For more maps, please check Guangzhou China Map | Guangzhou District Map | Guangzhou Tourist Map | Guangzhou Transportation Map | 2023 Overall and Updated Guangzhou Maps.
Other Destinations in Guangdong-Hong Kong-Macau Greater Bay Area
Guangzhou is core metropolis situated in Guangdong-Hong Kong-Macau Greater Bay Area which consists of 9 cities and 2 special administrative regions. Among all the cities and regions, travelers can combine Shenzhen, Hong Kong, Macau, Zhuhai into a discovery. Click the links and check the features and travel guides of each destination below!
Other Hot Destinations in China
Guangzhou is usually served as transportation hub. It is a good idea to travel from Guangzhou to other destinations in China. If you are first-timer to China, the following top 4 destinations will definitely be your first choice. Get inspired!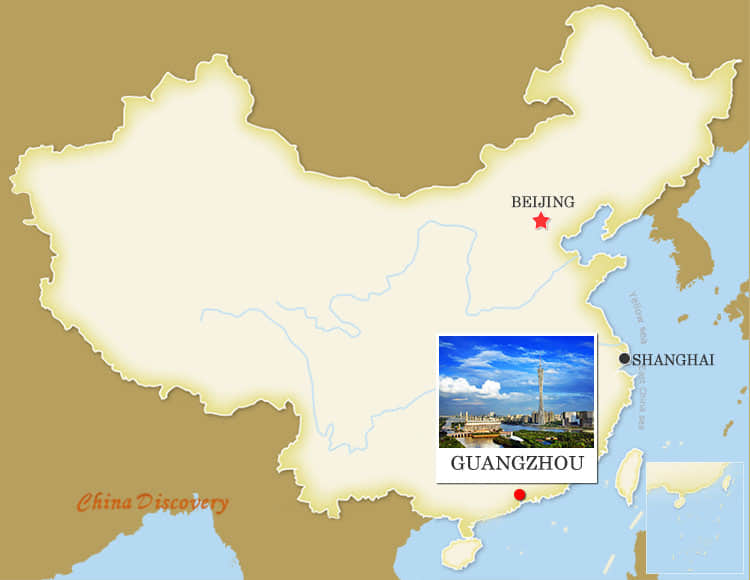 Chinese Name: 广州
Chinese Pinyin: guǎng zhōu
English IPA: ['ɡwɑ:ŋ'dʒəu]
Population: 14.5 million
Language: Mandarin & Cantonese
Tel Code: 020
Zip Code: 510000
Time Zone: (UTC+8)
Plan your Guangzhou Tour
About 2 to 4 days is the most suitable length in and around Guangzhou. Most travelers usually spend 2 days in Guangzhou downtown area for in-depth exploration. The stunning highlights for classic city tours include Chen Clan Ancestral Hall, Canton Tower, Yuexiu Park, Temple of the Six Banyan Trees, Sun Yat-sen Memorial Hall, Shamian Island, etc.
Traveling out of Guangzhou, you can spend 1 full day extending to Kaiping Diaolou and Villages in Jiangmen City (about 2.5 hours' drive), or 1 day to the home of Cantonese Opera, Kung Fu and Lion Dance - Foshan, or 1 day to Shunde to have a bite of the classic Cantonese food. Besides, you are highly recommended to cover Shenzhen, Hong Kong and Macau and other hot destinations into your Guangzhou China tour! All these tours can be tailor made according to your plan, time and interests and demands. Feel free to select your likes or customize your tour with us!
Recommended Tours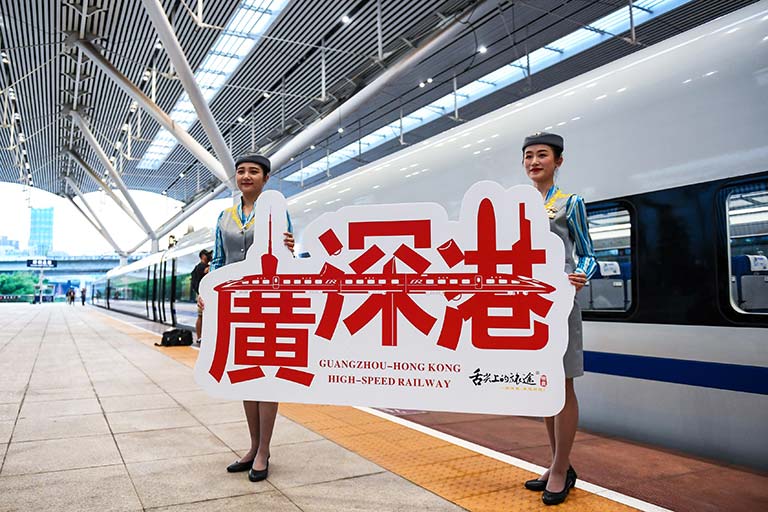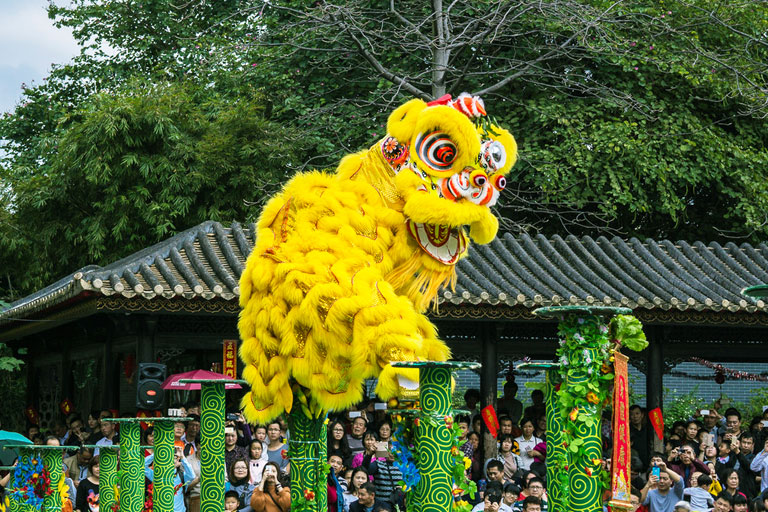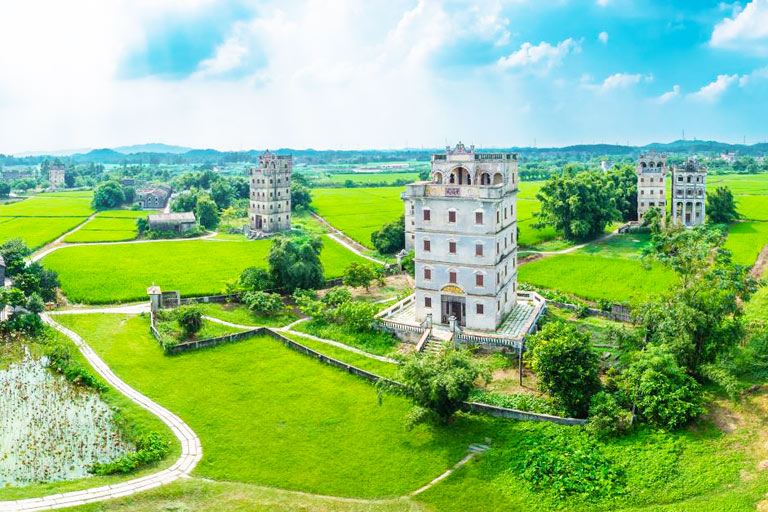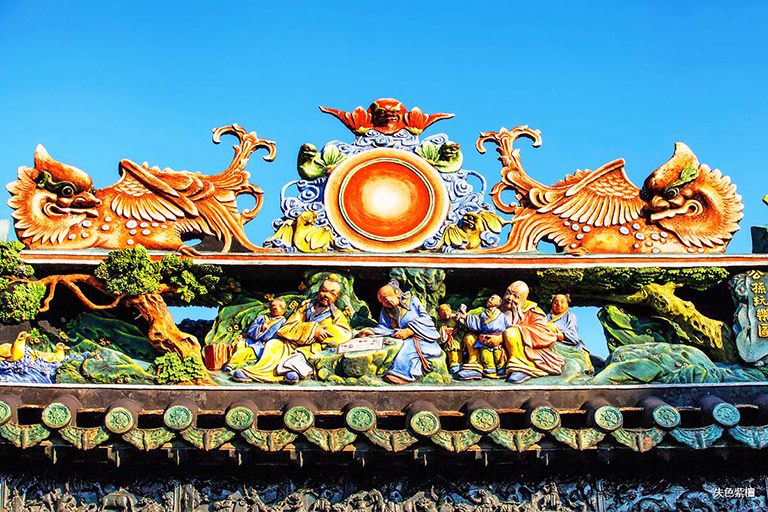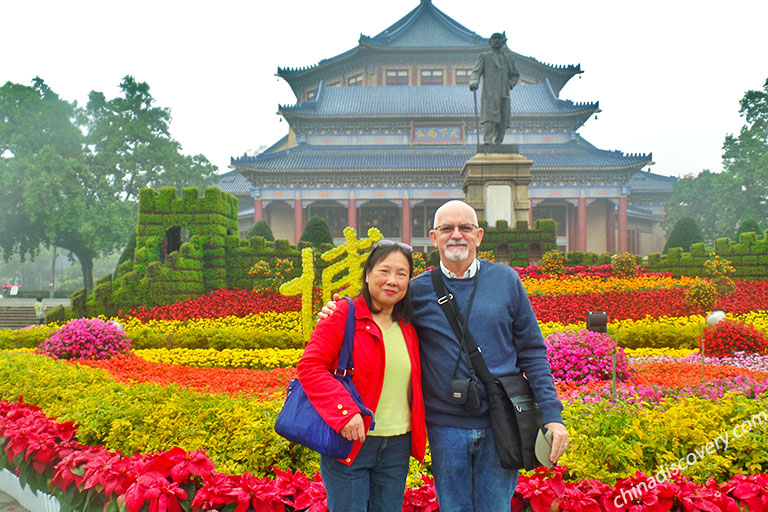 MORE