Lijiang is located in the northwest of Yunnan Province, at an altitude of 2418m. It is in a region where the Qinghai-Tibet Plateau and Yunnan-Guizhou Plateau coverage. Lied between Dali and Shangri-La, Lijiang is the must-visit city that you can put either Shangri-La or Dali into your travel list or cover three of them.
Why Visit this City:
Old Town of Lijiang. Listed as UNESCO World Heritage Site in 1997, Old Town of Lijiang is comprised of three towns – Dayan Old Town, Shuhe Ancient Town and Baisha Ancient Town. Lose yourselves to explore in the romantic streets.
Time-locked Destination in Naxi Style. Lijiang has been the base of the 286,000-strong Naxi minority for about the last 1400 years. You can find Naxi architecture everywhere, hear local Naxi people speaking Naxi language, enjoy singing and dance held by the Naxi minority, and Naxi script and Dongba writings shown everywhere in the time-locked ancient towns.
Trade City on Ancient Tea-Horse Road. Southwest China linked with India via Tibet. It headed north through Lijiang and into the thin air of the Himalayan mountains on the way to the Tibetan capital Lhasa, before turning south to India and Burma. Travelers can trace back the Tea-horse road by visiting Shuhe Ancient Town, Lashi Lake, etc.
Breathtaking Natural Views Everywhere. No matter you stroll in the maze of cobbled streets of the old towns or travel out of time-honored towns, you can see the high and continuous mountains before you. Feel intoxicated by the amazing wonders – The First Bend of Yangtze River and Tiger Leaping Gorge.
Top Attractions
In Lijiang, there are a lot of things to see and do. Once you are stepping on the dreamland, you'll visit Lijiang Old Town, including Mu's Residence, Wangu Tower, Black Dragon Pool and Dongba Culture Museum; out of Lijiang Old Town, you can explore Baisha Mural Paintings and Former Residence of Joseph Rock, etc. To go a little further, transfer to see First Bend of Yangtze River and Tiger Leaping Gorge. In Lijiang, leisure stroll and tight exploration are for you! For more attractions info, please see all Attractions in Lijiang.
Weather & When to Go
Transportation
Accommodation
Useful Lijiang Maps
We have collected some very useful Lijiang maps including Lijiang City maps, Lijiang Old Town Map and Tiger Leaping Gorge Map to help you have a better understanding about Lijiang and its attractions. For more maps, please check 2020 Overall and Detailed Lijiang Maps.
Other Hot Destinations in Yunnan
Besides Lijiang, there are some other hot destinations in Yunnan, like Dali, Shangri-la, Kunming, Yuanyang and Jianshui, etc. Check the travel guide of each destination and discover now!
Other Popular Destinations in China
China is vast and diverse. You can choose your favorite destination among more than 70 tourist destination and regions. Following are 4 popular destinations you may get interested in. Check all destinations in China
Chinese Name: 丽江
Chinese Pinyin: Lì jiāng
English IPA: /'lijiang/
Population: 1.24 million
Language: Mandarin & Naxi Language
Tel Code: 0888
Zip Code: 674100
Time Zone: (UTC+8)
Plan your Lijiang Tour
Usually, travelers can spend 2~3 days in Lijiang, one day for exploring in Lijiang Old Town area, one day for traveling to see Baisha Mural Paintings, Shuhe Ancient Town, Former Residence of Joseph Rock, and one day to First Bend of Yangtze River and Tiger Leaping Gorge.
It is highly recommended to combine Dali with Lijiang, Lijiang with Shangri-La in Yunnan. The classic route Kunming, Dali, Lijiang and Shangri-La tour is chosen by many travelers which takes 8 days for four destinations. For a tailor-made tour, please feel free to contact our travel consultants who are ready to help customize your own trip.
Recommended Tours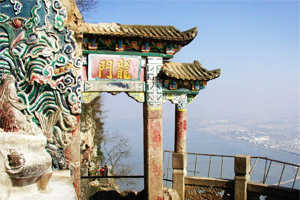 MORE