Chengdu Bamboo International Tours
Ratified by Chengdu Tourism Bureau, Chengdu Bamboo International Tours (Full Name: Chengdu Bamboo International Tours Co., Itd.) is a professional and qualified China tour operator, as well as one of the leading China-based online travel agencies, offering various China tours and city tours for travelers all over the world.
Our leaders have been working in China tourism over 18 years with great passion, proficiency and responsibility, and founded our company in Chengdu in 2010. Over the past years, we have always been concentrating on inbound Chinese tourism that we are good at customizing tours in any destinations of China under the help of professional one-on-one travel consultants with the best travel plans at the best prices. No matter you travel as a family, a couple, alone, or in a group, the whole team of Chengdu Bamboo International Tours can make a suitable and economical travel deal for the classic adventure or theme travel in ancient and mysterious China that you have always dreamed of!
Our Company's Facts & History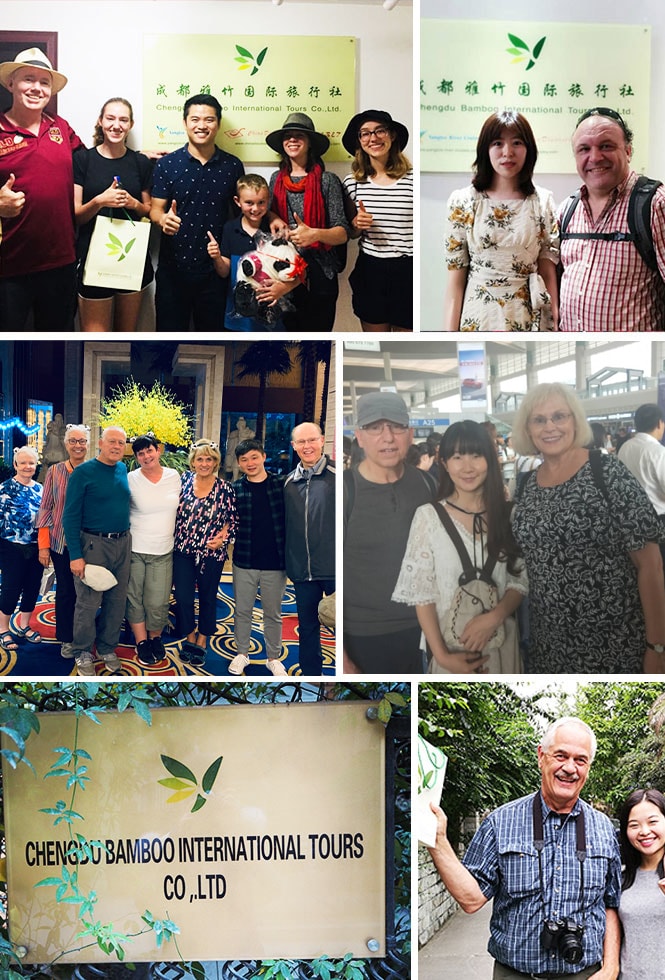 Unified Social Credit Code: 91510107590227298K
Head Office: Chengdu
Subsidiary Offices: Chongqing, Lhasa
Company History at a Glance:
★ 2020: We are growing and working harder for all travelers.
★ 2019: 1) Founded www.chinadiscovery-pandavolunteer.com which is specialized in providing panda tours and volunteer program in Sichuan. 2) Winner of TripAdvisor's Certificate of Excellence.
★ 2018: Winner of TripAdvisor's Certificate of Excellence.
★ 2017: Winner of TripAdvisor's Certificate of Excellence.
★ 2016: Winner of TripAdvisor's Certificate of Excellence.
★ 2015: Winner of TripAdvisor's Certificate of Excellence.
★ 2012-2014: We focused on design city tours in over 80 destinations in China.
★ 2011: Founded www.chinadiscovery.com and www.tibetdiscovery.com, providing tours all over China and Tibet.
★ 2010: Founded www.yangtze-river-cruises.com, providing over 40 ships to sailing along Yangtze River and tours along the port cities of the river.
Our Logo & Its Meaning
Our company's logo created by our founder in person with the image of "bamboo" (Chinese name: 竹). Bamboo has the title of "gentleman" among other plants. Famous Tang Dynasty (618-907) poet Bai Juyi summarized the merits of bamboo according to its characteristics: its deep root denotes resoluteness, straight stem represents honorability, its interior modesty and its clean exterior exemplifies chastity. Our whole team always firmly believe in the BAMBOO SPIRIT.
When you take a look at our logo, you may have a feeling that we are a united team under the leadership of our company (straight bamboo on the right) - growing in strength and being more professional year after year (green leaves on the left). We know that we're not just a travel company, we're a collection of people and ideas. We are here studying, designing, offering China tours with patience, perseverance, sincerity, modesty and flexibility.
Our Website
Top 1 Site: China Discovery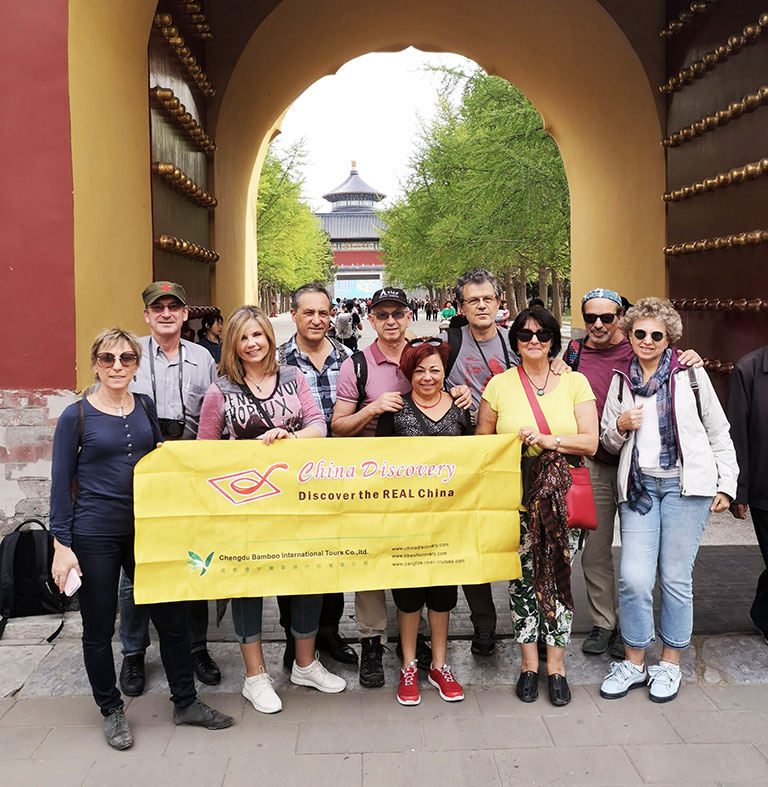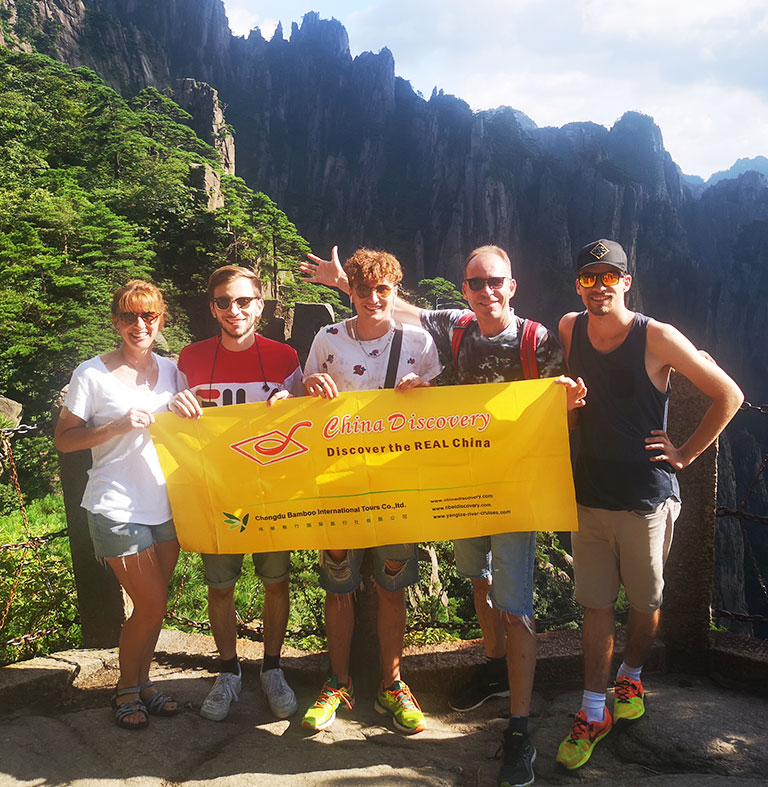 China Discovery is a comprehensive and massive website consisting of thousands of useful pages providing both tours and travel guide. We specialize in offering:
- Classic complete China vacation packages: Collected by numerous travelers' ideas and analyze from our customers' choices, we have designed many classic China tours for first-timers and you can also select tours by gateway cities among China tours from Beijing, China Tours from Shanghai, China Tours from Hong Kong and China Tours from Chengdu.
- Short Tours for more than 80 Destinations in China: Explored destination by destination and had good understanding of almost every destinations in China, we've designed city tours for travelers who are in short time or want to have in-depth experience in their favored destinations.
- Different Types of Theme Tours for Different Travelers: We know different travelers have different interests and needs. You can select your likes on our THEME TRAVEL such as high speed train tours, family tours with kids, Silk Road Tours, Hiking Tours, Photography Tours, Food Tours to all friends who want to discover the REAL China.
- Customize Your China Tours on your Own: To get rid of all the trouble of picking tours among numerous China tours, the best way is to tailor make a tour. All you need to do is to tell us your general ideas, time and budget, then our whole team will help you design the tour.
- Latest, Comprehensive & Correct Travel Guides to Inspire You: We know how important China travel guide to every traveler is. You can plan your tour by checking our latest travel guide and articles to get full ideas about destinations, attractions, weather, transportation, dining, accommodation, culture and customs in every destination...
Visit This Site: www.chinadiscovery.com
Our Team - Serve You at any Time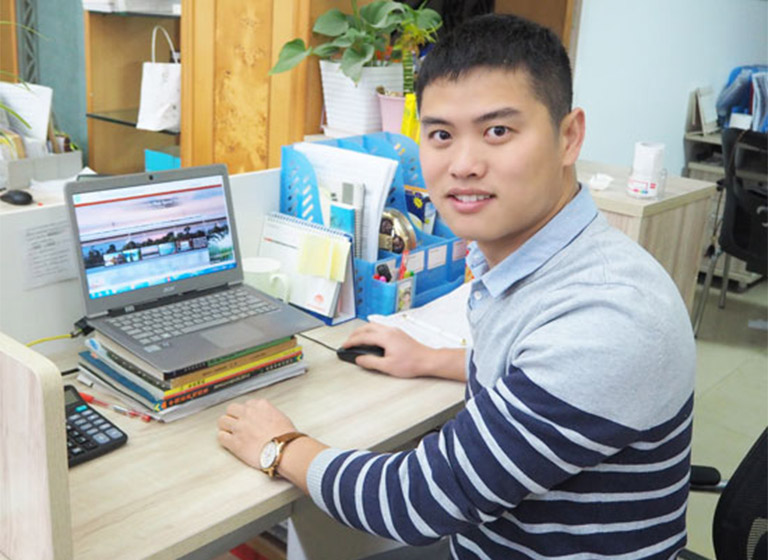 At Chengdu Bamboo International Tours, our whole team from the travel consultants, quality supervisor, to the tour guides and drivers promise that we will make all the efforts to delight every customer and deliver you once-in-a-lifetime trip in China.
Operating online, we have an experienced team that can unearth the most authentic highlights of China and present them on our website in an easy-to-read way. Our online team constantly works at building a fully user-friendly, well-structured website where users can find specific tours and travel information quickly.
Offline, we have a professional sales team working who have expert understanding of how to explore China in the best and most economical way. With their help, our clients can reach every corner of China on a well-planned and economical tour. As well, our local guides team and vehicles & drivers team work together to make your trip go smooth and enjoyable during the whole journey.
Highly Recommended on TripAdvisor.com
In our company, we always bear in mind that "customers come first" and we know how important the China vacation to you and your family/group is.
Hard works pay off. Since we created company pages on tripadvisor.com, numerous customers were glad to give us good reviews on the world's largest travel platform with hundreds of millions of traveler reviews and opinions. Thanks for their sharing. Till the end of 2019, we have got 1310+ reviews about China Discovery, 520+ reviews about Yangtze River Cruises, and 140+ reviews about Tibet Discovery, etc. From 2015 to 2019, we are the "Winner of TripAdvisor's Certificate of Excellence" of the three websites. Please Check:
>> Read Reviews about China Discovery on TripAdvisor.com
>> Read Reviews about Yangtze River Cruise on TripAdvisor.com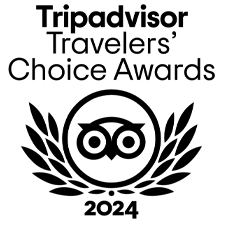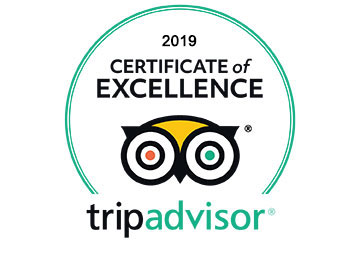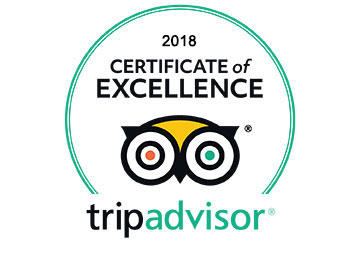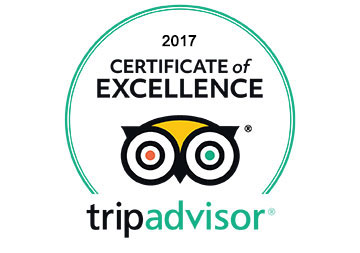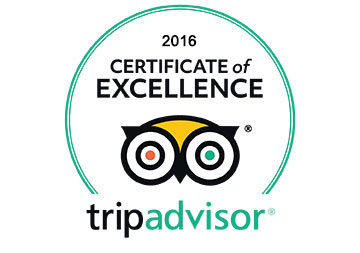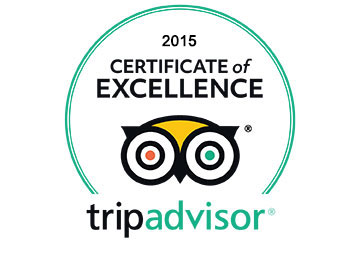 Keep Reading...
Recommended Tours
Top 3 tours chosen by most customers to explore in the best way. Check the detailed itinerary, or tailor your own trip now with us.
8 Days Best of China Tour (Flight/Bullet Train Covered)

Beijing / Xian / Shanghai
11 Days China Golden Triangle Tour with Yangtze River Cruise

Beijing / Xian / Chongqing / Yangtze Cruise / Yichang / Shanghai
17 Days China Paradise Tour with Tibet Discovery & Yangtze Cruise

Beijing / Xian / Lhasa / Chengdu / Chongqing / Yangtze Cruise / Shanghai
Start planning your tailor-made holiday to China by contacting one of our specialists. Once inquired, you'll get a response within 0.5~23.5 hours.
Customize a Trip
Have a question? Get answers from our travel experts or guests
Your Question:

Your Name:

Your Email: