6 Days Amazing Harbin Snow Ice Tour from Beijing by High Speed Train

Highlights: Forbidden City, Temple of Heaven, Sun Island Scenic Resort, Ice and Snow World

Let it snow! Let's take a trip like no other to see the world's largest and most elaborate ice sculptures, brilliantly illuminated Ice Lantern Show, and enjoy all kinds of snow and ice activities at the International Ice & Snow Festival in Harbin this winter. To begin your winter adventure, you will visit embrace the splendors of Beijing first, including the magnificent Forbidden City,Temple of Heaven, Mutianyu Great Wall, etc. A modern, fast and comfortable high speed train will take you to arrive at Harbin.
6 Days Beijing & Harbin Stunning Winter Tour by Flight

Highlights: Forbidden City, Temple of Heaven, Sun Island Scenic Resort, Ice and Snow World

This 6-day tour is specially designed for who want to explore different winter sceneries in a comfortable way. In the different but stunning winter time, you will appreciate the Northern China and Northeast China by visiting the snow-capped imperial palaces, garden, lake and temples in Beijing as well as attend the magnificent Harbin Ice and Snow Festival for more snow and ice fun.
5 Days Shanghai & Harbin Ice and Snow Festival Tour

Highlights: The Bund & Lujiazui Skyline, Shanghai World Financial Center, Harbin Ice and Snow Festival, International Snow Sculpture Art Expo, Ice and Snow World

There is no season restriction to explore Shanghai and you can see its beautiful modern face at any time even in winter days. Traveling from the East to the Northeast of China, you'll step into a totally different world - magnificent Northern scenery, Ice and Snow, white wonderland...In 5 days, you'll feel the huge contrast - from modern feeling of international metropolis to serene land far from the madding crowds, from colorful sparkling world to pure white world, from vitality of populous modern city to the enthusiasm of Ice and Snow Festival...You never feel cold during the cold winter festival!
8 Days Best Winter Tour to Beijing Harbin Shanghai

Highlights: Snow-capped Forbidden City, Mutianyu Great Wall, Summer Palace, Harbin Ice and Snow Festival, International Snow Sculpture Art Expo, The Bund, Lujiazui Skyline

What are the top classic winter destinations in China? Harbin, Beijing and Shanghai definitely should be on the top list. Harbin, reputed as "Ice City of China", is the best destination to go in cold winter days. While, Beijing and Shanghai are the classic cities to visit without season restriction.Imagine that you and your family take a light walk in the snow-capped royal palaces and gardens decorated with yellow-glazed tile roofs and red walls - it is so peaceful, solemn and magnificent...All the history and vicissitude are melted in the pure white snow in the charming city. Head northeast to the coldest capital city in China - Harbin for the annual grand Ice and Snow Festival to fully appreciate the creativity of Ice and Snow. Transfer to east China located in Pearl River Delta - Shanghai which is much warmer than Beijing and Harbin to witness the fast development of China and enjoy splendid stories sparking along the Bund and Huangpu River. Imperial ancient capital, Ice City of China, "Oriental Paris"...Each city tells its own special stories and warms your heart in the cold weather!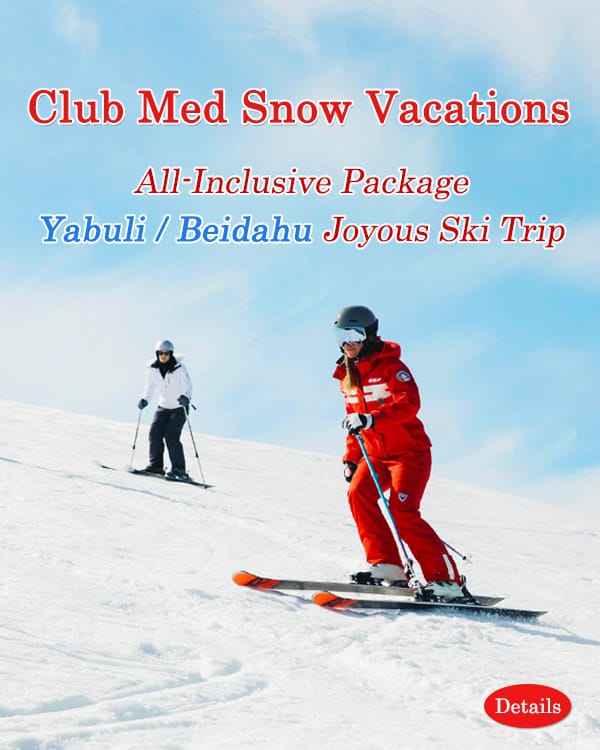 Recommended China Tour Packages including Harbin
More Harbin China Tours
Exceptional royal capital admiration with annual World Ice and Snow Festival gala at gorgeous "Ice City"