Pingyao, located in central Shanxi province, is a county-level city. Reputed for the ancient culture, it is home to various cultural relics and about 100 historical sites. Back to its history, Pingyao Ancient City is the great witness with 2700 years of history. Considered as the best-preserved ancient walled city in China and Pingyao city was listed as World Cultural Heritage site. Around the city, The Shuanglin Temple and Zhenguo Temple will impressed you more with its classic architectural styles and imperial treasure of painted sculptures.
Why visit this city:
Pingyao Ancient City - By keeping all the features of Chinese Han nationality during the Ming and Qing Dynasties, it displays a complete picture of the unusual cultural, social, economic development for tourists tracing back the prosperity of that period.
Imposing courtyards - The various well preserved grand courtyards with typical ancient building styles presents a great historical value and architectural aesthetics, such as Qiao's Family Compound, Wang's Family Compound.
Shanxi Merchants' culture - Shanxi was known for its merchant for years and Pingyao as the great hometown, once lived many great Shanxi Merchants, Qiao Zhizhong for instance, the host of Qiao's Family Compound. Influenced by Confucian culture, their spirit, known as "Jin merchant spirit", focuses on entrepreneurial spirit, professional ethics and community spirit, which spread into their family history, and can be learned once you travel to the courtyards.
Top Attractions
Traveling to Pingyao is mainly for Pingyao Ancient City. Rich in many kinds of stores and ancient buildings, Pingyao ancient city is like a film to record the lively atmosphere and authentic lifestyle of Ming and Qing dynasty. Together with the ancient city, Qiao's Family Compound is another historical site to go and explore the Shanxi merchant mansion. Click other Things to do in Pingyao to find more attractions in Pingyao & around.
Weather & When to Go
Transportation
Accommodation
Pingyao Maps
As a county of Shanxi province, Pingyao is located in the central part. For understanding intuitively about its location and Pingyao Ancient City, here are the local Pingyao Shanxi Map, Pingyao Ancient City Map and Pingyao Attractions Map for you. With more nearby attractions, check more Pingyao Maps.
Other Destinations Near Pingyao
With a convenient high speed train transfer, you can explore more beyond Pingyao city to Taiyuan to view more about Shanxi history; or go north to Datong and veiw the grottoes arts. For Beijing-Xian tourists, Pingyao connects those two great historical and cultural cities for you to have a better perspective of China.
Chinese Name: 平遥
Chinese Pinyin: Píngyáo
English IPA: /pɪŋjau/
Population: 502,712
Language: Mandarin & Pingyao Dialect
Tel Code: 0354
Zip Code: 031100
Time Zone: (UTC+8)
Plan Your Pingyao Tour
Strolling on the old street of Pingyao Ancient City, you may take at least 2 days to explore its time honored city walls, lively streets and the typical styled local houses. If you want a depth tour around Pingyao, the famous compounds are the must-sees. With different scales, there are Qiao's Family Compound and Wang's Family Compound for you to have overview about the ancient folk residences in northern China for another 1 day.
Taiyuan, as the provincial capital of Shanxi, is the best gateway to Pingyao, also worth to go for its long history and ancient culture. If you are traveling though Beijing and Xian, making a stop at Pingyao will delight you more without a detour.
Recommended Tours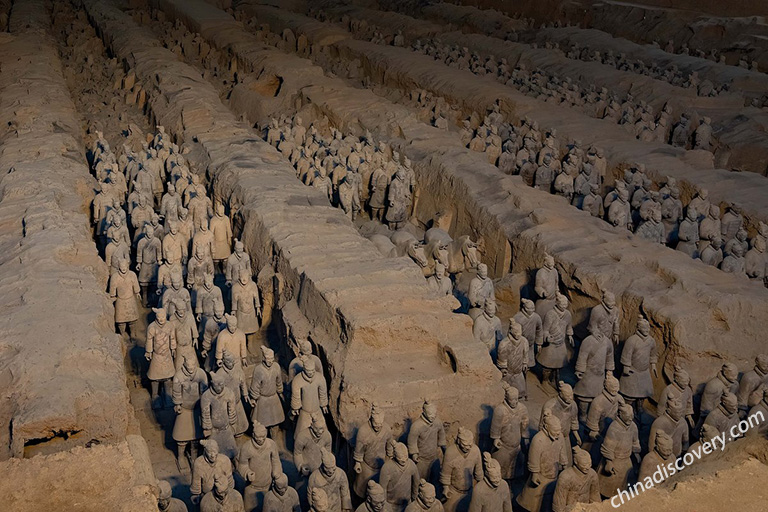 MORE