As a municipality directly under the central government, Chongqing is located at the southwest of China, sitting in the upstream of Yangtze River. Several nicknames just describe Chongqing perfectly. "Mountain City" is the first impression when speaking of Chongqing. Built on mountainous area, roads and architectures are all built along with the terrain, thus, it's always possible to see people walk through your window even if you live at 10th floor. Sitting in the confluence of Yangtze River and Jialing River, "The City of Fog" just describes the scene that Chongqing is always in a thin mist, just like in fairyland. Another nickname for Chongqing is "Stove", yes, the summer in here is extremely hot, and the highest temperature outdoor is over 40℃. However, hot is not only describe the weather, it can also describe the food and beautiful girl in Chongqing. Snacks, beautiful girl and hotpot are all labels for Chongqing, yet, none of them can represent the city individually.
Why Visit the City
Cultural Relics & Ancient Towns – This historical city will provide you a fantastic opportunity to experience Chinese culture, like the World Heritage Site – Dazu Rock Carvings and the thousand-year-old Ciqikou Ancient Town.
Stunning Karst Landscape - Chongqing is also the home to Wulong Karst Landscape, where you can find the magnificent natural rock bridges, stunning gorges, colorful caves and serene mountains.
Paradise for Foodie - Chongqing cuisine is famed in China for its pungent and spicy flavor. Hot pot and local snacks attract so many tourists to there.
Top Attractions
First, Chongqing, the city itself is kind of a big attraction. It's very interesting to see a mountain city. Besides that, Chongqing also has many cultural and natural attractions, like Ciqikou Ancient Town, Chongqing China Three Gorges Museum, E'ling Park , Dazu Rock Carvings, Wulong Karst Landscape, etc. See more attractions in Chongqing, please see Chongqing Attractions>>
Weather & When to Go
Transportation
Accommodation
Useful Maps
To help you to know more about Chongqing attractions, we have selected some useful Chongqing maps for you. Please feel free to use them. For more maps of Chongqing, please see Chongqing Maps>>
Other Popular Destinations in China
China is vast and diverse. You can choose your favorite destination among more than 70 tourist destination and regions. Following are 4 popular destinations you may get interested in. Check all destinations in China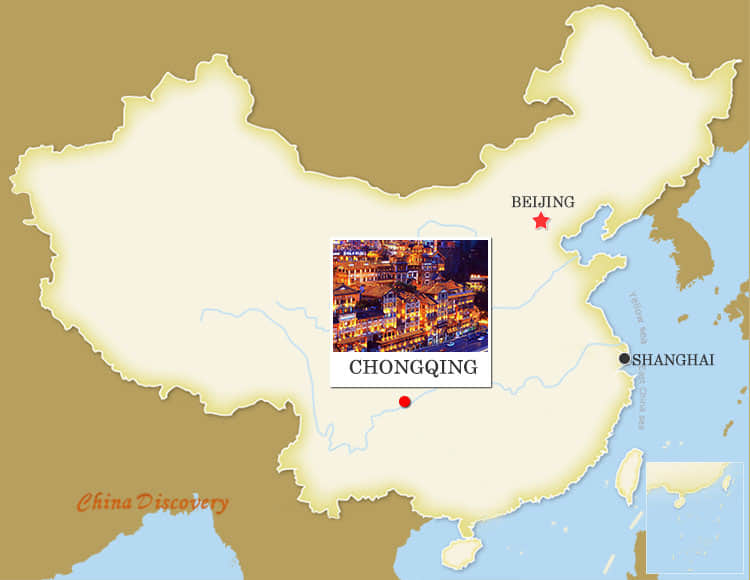 Chinese Name: 重庆
Chinese Pinyin: Chòng Qìng
English IPA: ['tʃuŋ'kiŋ]
Population: 29.91 million
Language: Mandarin & Chongqing Dialect
Tel Code: 023
Zip Code: 400000
Time Zone: (UTC+8)
Plan Your Chongqing Tour
Normally, most tourists will spend two days in Chongqing, and this is enough to experience most of the highlights in Chongqing city, including Ciqikou Ancient Town, Chongqing China Three Gorges Museum, Erling Park and other highlights in the city center. Also, tourists can also spend one day to Dazu Rock Carvings. For those who want to visit Wulong Karst Landscape, you'll need add two more days to your itinerary.
Chongqing tour is often connected with Chengdu tour, for it's really convenient from Chengdu to Chongqing. Also, as the upstream of Yangtze River, Chongqing is the start/end destination of Yangtze River Cruise. So if you are going to take the Yangtze River cruise, don't forget spend one or two days in Chongqing before or after your cruise to experience the unique charm of this old city.
Recommended Tours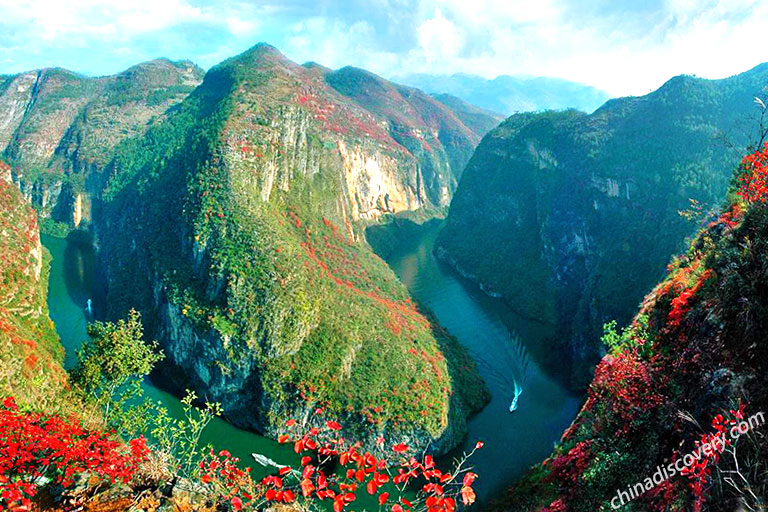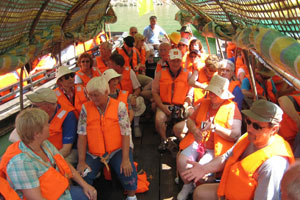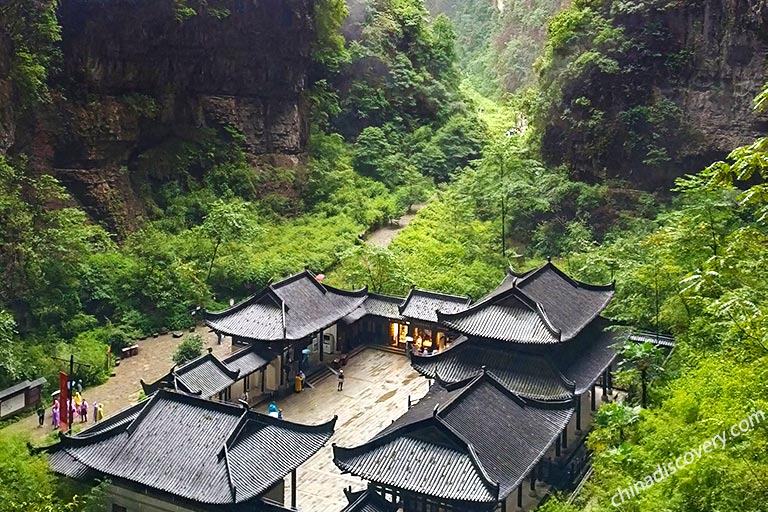 MORE