China City Tours: Find China Local Tours by Cities 2023/2024
As the third-largest country in the world, China has 34 administrative provinces, autonomous regions and municipalities covering hundreds of cities and thousands of attractions. Difficult to find the right place to go? No worry, we have made it easy for you.
Since we are local and know China well, we take you to explore the best of bests. We have collected more than 70 tourist destinations which are most classic, impressive, featured cities, provinces, or regions, then diligently designed more than 300 trips that combine different themes, variety experience, value and convenience from north to south, west to east, mountains to the prairies, cities to the villages, rivers to the lakes. So no matter the wild nature, authentic culture or ancient historical sites you search – we are already there.
Let's discover top 10 China cities and regions to go!
Beijing and Xian are famous as the capital cities of ancient China which dominate many world heritages, such as the Great Wall, Forbidden City and Terracotta Warriors. Shanghai and Hong Kong offer you the chance to experience the hug contrast of the past and present. While in Guilin or Yangtze, you can have the most relaxing cruise while enjoy the pleasant landscape. Don't miss the hometown of Giant Panda Chengdu where you can also taste the famous Sichuan Cuisine. Yunnan province is also a wonderful place to go to see the ethnic culture, ancient cities, and clean weather. Maybe you are planning to take the once in a lifetime trip to the last pure land on earth – Tibet? Want to discover something different? Come to the ancient Silk Road!
Find China City Tours on Map
Locate the ideal places to go on our China travel map. Just click on the destination you wish to visit on the interactive map of China below. On the map, you can find the location of cities, and learn its nearby and estimate the distance. After click in, you not only get the detailed travel information about this destination, including things to do, hotels, maps, weather, transportation, but also get recommended tour packages that can be customized according to your specific requirements.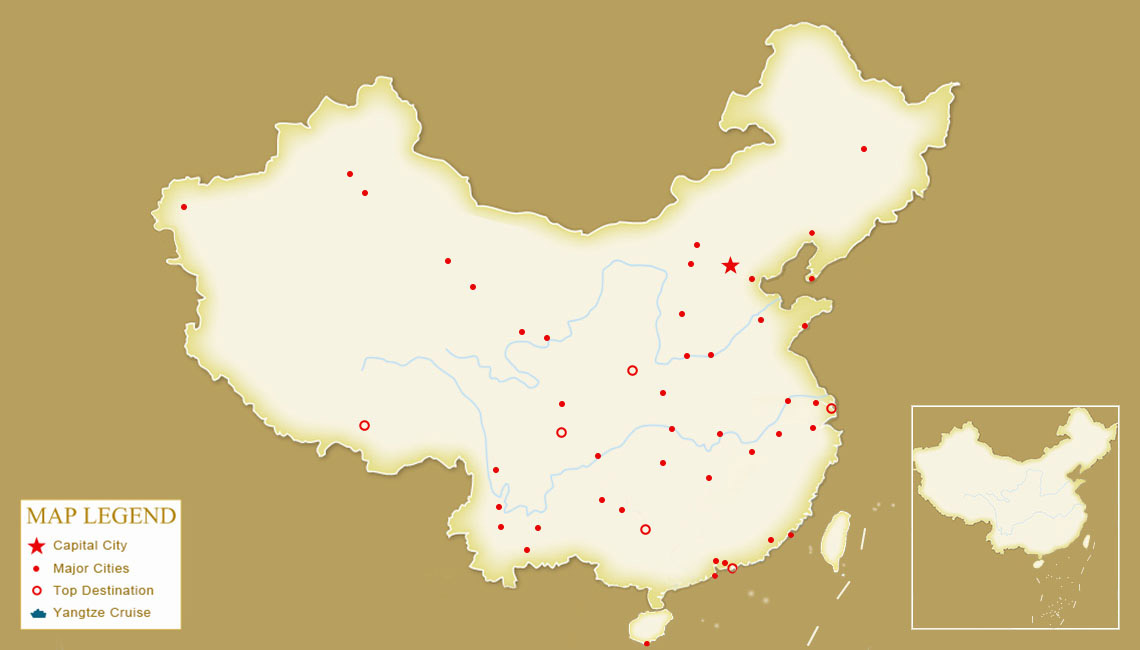 Inner Mongolia
Lanzhou
Kaili
Tianjin
Datong
Jingdezhen
Zhengzhou
Urumqi
Kashgar
Turpan
Dunhuang
Zhangye
Qinghai
Tibet
Beijing
Dalian
Pingyao
Jinan
Qingdao
Xian
Luoyang
Chengdu
Chongqing
Kunming
Guiyang
Guilin
Guangzhou
HongKong
Sanya
Xiamen
Yichang
YangtzeRiver
Zhangjiajie
Changsha
Wuhan
Nanjing
Suzhou
Shanghai
Hangzhou
Huangshan
Harbin
Jiuzhaigou
Fujian Tulou
Fuzhou
Lijiang
Yuanyang
Shangri-La
Dali
Wudangshan
Shenzhen
Macau
Shenyang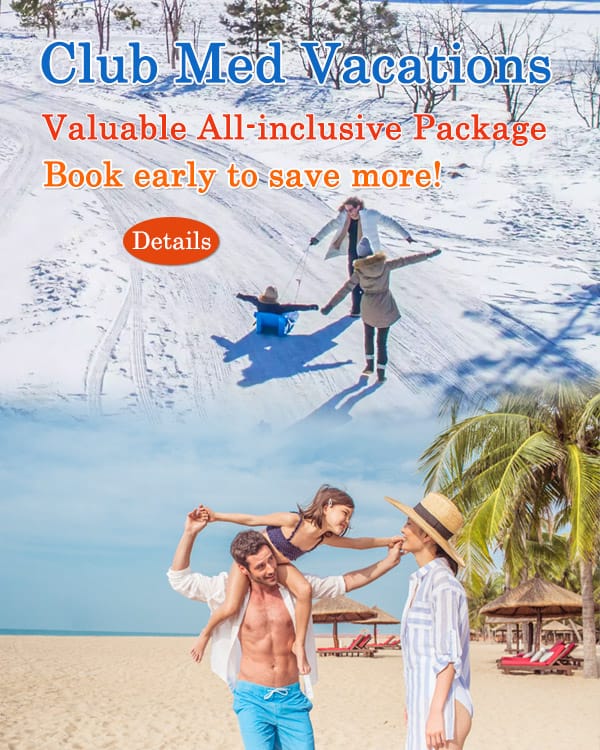 All China Cities Tours (Index)
It's depend on your interests, budget and dates to choose the destination. If you have a week or more, you can travel to some large provinces, such as Tibet, Yunnan, Gansu, Shandong, etc. If you are seeking for a city break, just choose a short city tour package which usually takes 3~5 days. If you can't find the cities you are interested in on our website, please feel free to contact us. Our experienced travel experts can help you customize your own trip to any city in China.
Popular Provinces to Go in China
Classic Cities to Visit in China
A - F
G - J
K - M
N - T
U - Z