Shanghai, located in the Yangtze River Delta in East China, is the largest and richest city of China. With fascinating mix of East and West, Shanghai is reputed as the "Pearl of the Orient" and the "Paris of the East". For the fantastic location, Shanghai is always served as a popular gateway to China and is the must-visit destination for anyone who comes to China.
Shanghai is a city of action, not ideas. After the First Opium War in 1842, Shanghai grew amazingly, turning from a shabby fishing village into a metropolis over 170 years. The Bund is the epitome of Shanghai's history. Taking a stroll along the Bund and around, you'll experience Shanghai's yesterday, today and tomorrow.
Why Visit Shanghai?
A blend of Western & Eastern culture - Shanghai is a city has two faces – modern and traditional, eastern and western. Real Shanghai discovery must cover two sides of Shanghai. The top site you should not miss is Shanghai Bund, the fusion of western and eastern culture.
Architecture, Skyline & Night View - Shanghai is home to some of the world's tallest skyscrapers. Some of the tallest and most inspiring buildings in Asia and the world can be found along the Huangpu River bank in Pudong's Lujiazui District. Strolling along the Bund or taking a cruise on Huangpu River offers spectacular views of Pudong.
Popular Gateway City - At the mouth of Yangtze River, Shanghai is served as the gateway to Yangtze River. Many travelers fly to Shanghai first and transfer to Yichang for an upstream Yangtze River cruise to Chongqing. What's more, Shanghai, Suzhou and Hangzhou are the golden triangle cities in Jiangnan area. It is very convenient to extend to Suzhou and Hangzhou from Shanghai.
Visa-free Travel News: From Jan. 30, 2016, qualified travelers from 51 countries could travel among Shanghai, Jiangsu Province (Suzhou included) and Zhejiang Province (Hangzhou included) for 144 hours (6 days) without visa. Please go and enjoy our 1-6 days Shanghai & surrounding tours or learn more about 144 Hours China Visa Free Transit >>
Top Attractions
Central Shanghai is divided into two parts: Puxi (west of Huangpu River) and Pudong (east of Huangpu River). The historical attractions belong to Puxi where Shanghai's personality is also found. Pudong is the financial district and famous Shanghai skyline. No matter you want to explore the traditional part of Shanghai, or want to see the modern Shanghai with flourishing site, there is bound to be a lot of things to do. For more attraction info, please go and check Top Shanghai Attractions.
Weather & When to Go
Transportation
Accommodation
Useful Maps
To make you understand Shanghai and explore freely, we have collected some detailed Shanghai maps showing Shanghai's top attractions and their locations. Moreover, Shanghai & Surrounding Map shows locations of Suzhou, Hangzhou and Huangshan and distances from Shanghai. All the maps are downloadable and please feel free to use them when planning your Shanghai tour. For more Shanghai latest maps, please head to 2021 Overall & Detailed Shanghai Maps.
Other Destinations near Shanghai
There are some awesome destinations near Shanghai which are well worth your time and exploration. Travelers can visit exquisite Suzhou Gardens in Suzhou, West Lake in Hangzhou, Yellow Mountain with Hongcun, Xidi Ancient Village in Huangshan, also Dr. Sun Yat-sen Mausoleum in Nanjing. Discover now!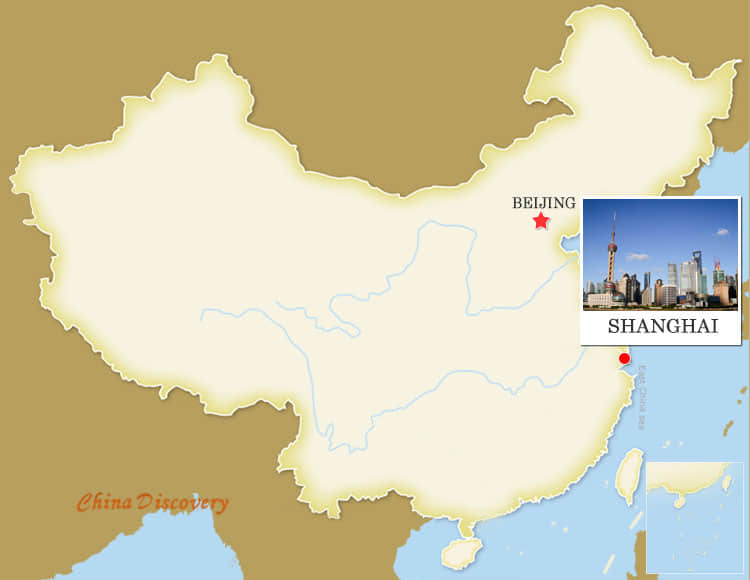 Chinese Name: 上海
Chinese Pinyin: shàng hǎi
English IPA: /,ʃæŋ'haɪ/
Population: 25 million
Language: Mandarin & Shanghai Dialect
Tel Code: 021
Zip Code: 200000
Time Zone: (UTC+8)
Plan Your Shanghai Tour
Usually, it is recommended to spend 2 days exploring in downtown area of Shanghai. Taking one day to its nearby water town - Zhujiajiao Water Town/Fengjing Water Town to free your body and mind in poetic Jiangnan is also recommended.
Suzhou and Hangzhou are the backyards of Shanghai. If you have one or two more days, you can spend one day in Suzhou to feel the charm of Suzhou Gardens and Suzhou Grand Canal, also 2 days to Hangzhou to enjoy the breathtaking scenery of the West Lake. Extending to Huangshan is also a very popular choice. It takes 3-4 days in Huangshan to enjoy the featured Yellow Mountain sights, sunrise and sunset and the World Heritage Site - Xidi & Hongcun Ancient Village.
Travel with China Discovery
We have helped many global travelers enjoy their memorable trips to Shanghai for the past few years. Among them, Lawson's Family from UK enjoyed their 19 days China family vacation with Shanghai with our customized tour pacakge and shared us their memorable travel stories! Travel with China Discovery to create your wonderful Shanghai trip memories!
Recommended Tours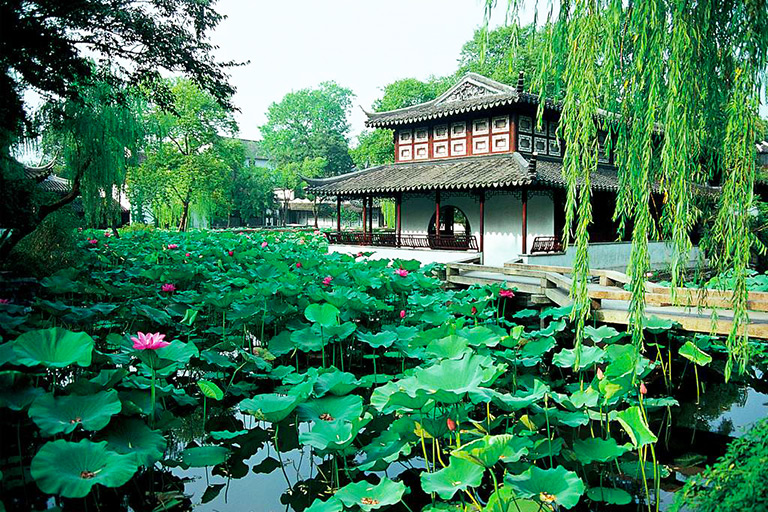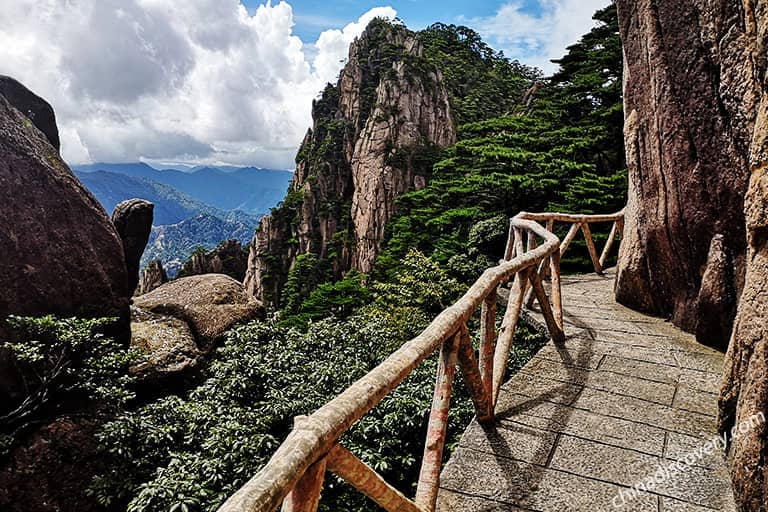 MORE