Yangtze River (Chang Jiang) is the longest river in Asia and the third longest river in the world, as second to the Nile River and the Amazon River.
With 6397 km long, it originated in the southwest side Mt. Geladandong of Tanggula Mountains and runs into the East China Sea, by passing through 11 provinces and cities, including Qinghai, Tibet, Sichuan, Yunnan, Chongqing, Hubei, Hunan, Jiangxi, Anhui, Jiangsu and Shanghai. Having hundreds of tributaries including Min River, Jinsha River, Jialing River, Huangpu River and more, Yangtze River covers an area of 1,8 million sq km and is called the cradle of Chinese civilization.
The Yangtze River took importance for Chinese history in 2 million years ago when human lived and evolved in Three Gorges region. Since then, it was a significant area of human life. And the Yangtze River culture was derived and varied from different regions of river sides. Presently, the Yangtze history and culture can be found partially though those historical sites along Yangtze River and the local tribes.
Why visit Yangtze River:
Three Gorges Dam - as a symbol of China, the Three Gorges Dam project made China rush into modernization. Once built to provide electricity and reduce floods, the dam now is open to public to reveal its magnificent structure and huge power.
Scenery & Attractions - Yangtze River is the best witness of ancient China, though the traditional way of life along the river is disappearing, the beautiful natural scenery and historical attractions remain timeless for you to enjoy its magical sights and explore local culture of that period.
Yangtze River Cruise - the mature cruise destination, Yangtze River Cruise is a relaxing scenic cruise with everything offered onboard-great food, well-equipped facilities, high-quality services, types of cabins, night performance and various kinds of activities.
Top Attractions
Running through southeast of China, Yangtze River endows numerous attraction sites for you to get a unique insight into the local culture and history of ancient times. Also the natural landscape and stunning spectacle will feast your eyes, especially the scenery of Three Gorges, Lesser Three Gorges, and more shore excursion sites along Yangtze River for you to explore.
Featured Activities
There is an old saying "a trip to China can't be complete without cruising down the Yangtze River." Cruising along Yangtze is the most comfortable way to appreciate the Yangtze scenery and attractions by taking luxury Yangtze Cruise Ships. Covering essential shore excursions, visitors can enjoy a memorable cruise tour whether you take downstream from Chongqing or upstream from Yichang.
Note: considering the safety and experience, ferries and hydrofolis are not recommended to take.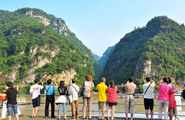 Chongqing-Yichang Cruise
Spend 4 days and 3 nights, it's the most chosen routes for tourists to visit Chongqing and enjoy the local life.
Yichang-Chongqing Cruise
Taking 5 days and 4 nights, this is a more leisure way to enjoy the life onboard and various activities and performances.
Weather & When to Go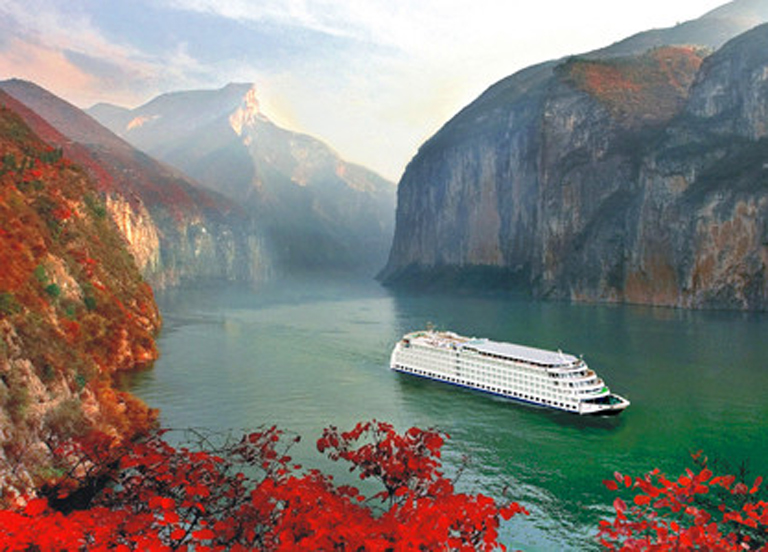 With a great difference of topography, Yangtze River shares various types of climates. In the middle and lower reaches, which includes Yangtze River Cruise section, it has a distinct four seasons. The annual average temperature is about 16-18℃. In order to avoid the hot summer and cold winter, the best time to take the Yangtze Cruise is in spring and autumn, especially the months of April, May, September and October when the weather is cool and comfortable. Taking cruise in the peak seasons means the price will higher than other times (like winter), which should be taken into consideration. Check the best time to go to find more suggestions for your Yangtze River Cruise.
Transportation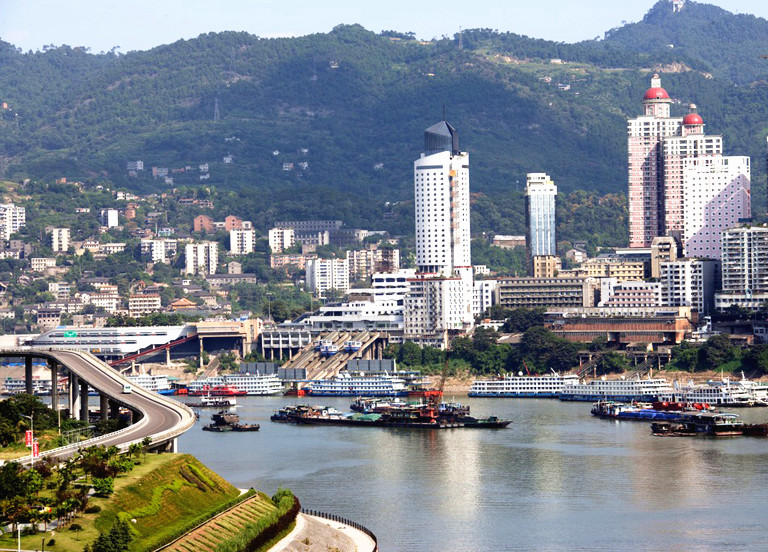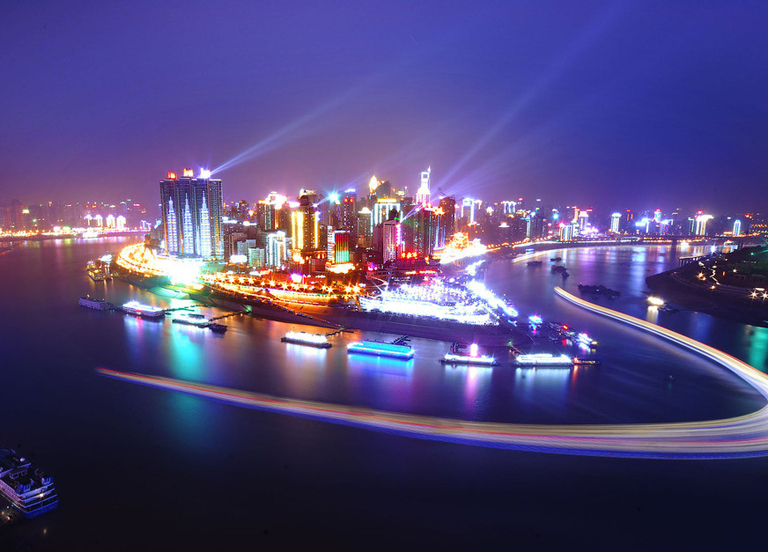 Get to Chongqing/Yichang/Shanghai (by air & train)
For Yangtze cruise visitors, how to get to the cruise port is important for them to get onboard on time. Chongqing, Yichang and Shanghai, as the top three cruise port cities have flights running through Beijing, Xian, Guangzhou, Shenzhen and other major cities of China, which can be easily arrival by air. With developed railway in China, taking trains is a comfortable way, especially when you visit Chongqing from Chengdu (2 hrs) or from Wuhan to Yichang (2.5 hrs).
How to get to cruise port from local airport/ train station
There are many small docks in each cruise ports, and different cruise ships have different docks to berth, and only to be known 1-2 days before onboard. In order to save your time, you can contact us for local transfer service, which will take you to the cruise dock directly from airport/train station.
Read more about How to get to Yangtze Cruise Ports to find more details.
Accommodation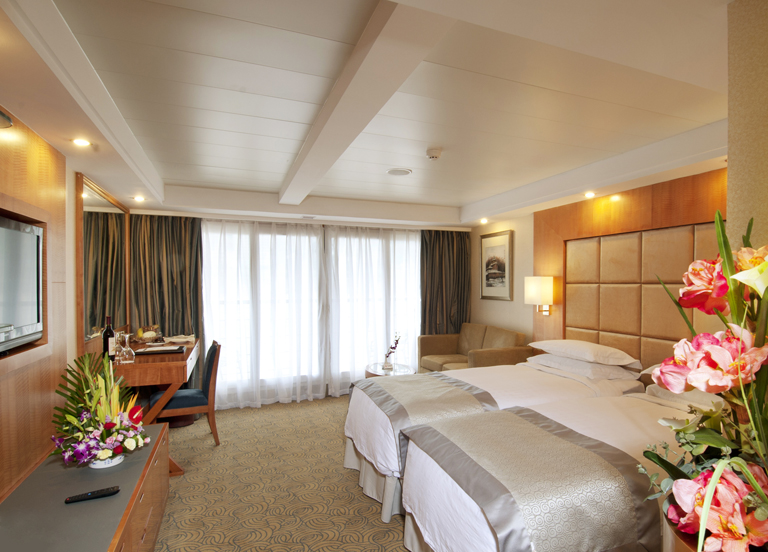 By taking Yangtze River Cruise, the accommodation is easily settled according to which cruise you are taken. Like a moving hotel, different cruise ships offer different types of cabins, normally including standard cabins, junior cabins, deluxe suites and supreme deluxe suites. The price is charged into the cruise fare. You can check all Yangtze River Cruise Ships to find their cabins information, or contact our cruise experts to select for you.
Yangtze River Maps
Before you visit Yangtze River, there are some Yangtze River Maps, including Yangtze China Map, Yangtze Cruise Attraction Map and Yangtze River Cruise Map for you to have some basic ideal about its cruise route. Click Yangtze Three Gorges Cruise Maps to find more cruise port maps for you.
Cities along Yangtze River
For over thousand years, the cities along Yangtze River changes constantly and some of them developed into rich cities, owing to the readjusting local industrial structures and cross-region cooperation. Now as the important cruise port cities, Chongqing, Shanghai, Wuhan and Yichang, attract a large number of tourists. By Yangtze River Cruise, more and more people know about these regions and get into the local culture.
Plan Yangtze River Cruise Tour
With different cruise routes, you may take 4-5 days for your highlight Yangtze River Cruise between Chongqing and Yichang. By sightseeing the picturesque nature and joining shore excursions, you can enjoy professional onboard services and kinds of performances to spend your time onboard. With a leisure lifestyle, Yangtze River Cruise is suitable for different age groups: children, youth, senior and the older.
What's more, with sufficient time, the cities along Yangtze River are worth to visit before or after your Yangtze cruise. By visiting each city attractions, you may find out how Yangtze influenced those port cities and get to know the local culture.
Recommended Tours
MORE