Located in south-east coast region of China, Hangzhou is also one of the seven famous ancient Chinese capitals, the Wuyue Kingdom from Five Dynasties and Ten Kingdoms Period and the Southern Song Dynasty once set capital here. Though Hangzhou merely has 210 years history of capital role for two regional Dynasties, the short periods, especially the Southern Song Dynasty promoted growth of Hangzhou in all fields, including population, upgraded status in politics, economy and culture, even the West Lake was fully exploited and sharped. So the large number of cultural heritage and natural landscape in Hangzhou gains it membership of famous ancient capitals of China.
During Wuyue Kingdom, the emperor facilitated transportation between Hangzhou and coastland cities, made trade with ancient Japan and Korea. Besides, the kings built lots of Buddhist temples, stupas, and grottoes to breed Buddhism in China, such as expanded Linyin Temple up to nine towers, eighteen pavilions and seventy-two halls with lots of cliff inscriptions, Buddhist sculptures and stupas, erected Zhaoqing Temple and Jingci Temple. The original Leifeng Pagoda stands on Lei Peak of Sunset Mountain by the West Lake was constructed to celebrate the emperor's concubines get a baby by King of Wuyue. And Tomb of King Qian from Wuyue is the only well-preserved emperor tomb in Zhejiang Province.
Since 1138 of the Southern Song Dynasty, Hangzhou was officially pointed as an assistance capital which was described as the most beautiful city in the world and its prosperity is outstanding in the Travels of Marco Polo - a journey book by Venice travelers Marco Polo. During this time, Liuhe Tower - one of the best reserved ancient towers of brick and wood was rebuilt and an honorable story of national hero Yue Fei handed down.
>> 2 Days Essence of Hangzhou Tour
>> 3 Days Classic Hangzhou Tour Plus Tea Plantation Exploration
>> 2 Days Relaxing Hangzhou Tour with West Lake Sightseeing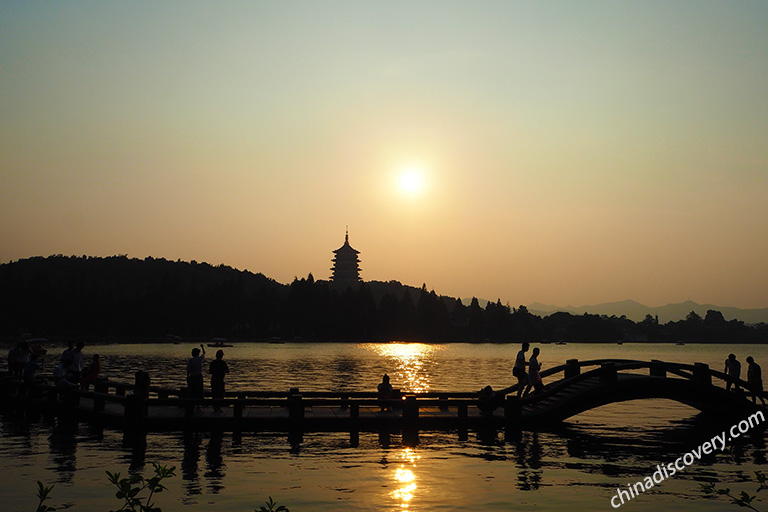 Beautiful Landscape of West Lake in Hangzhou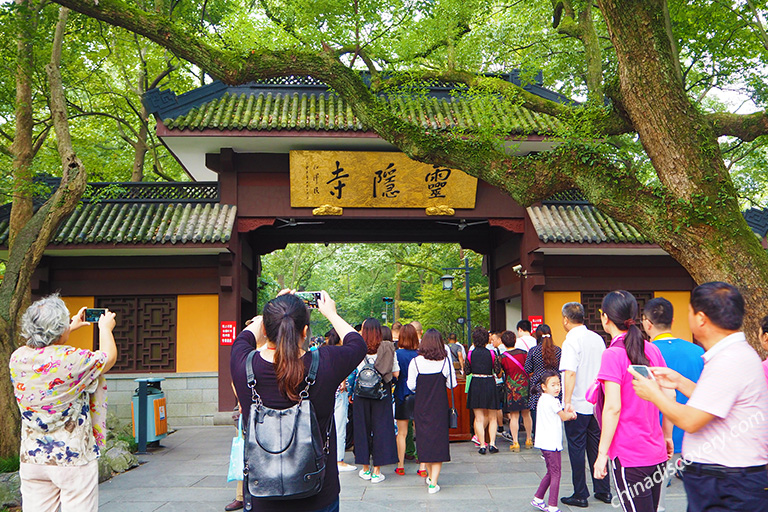 Lingyin Temple - Sacred Buddhist Shrine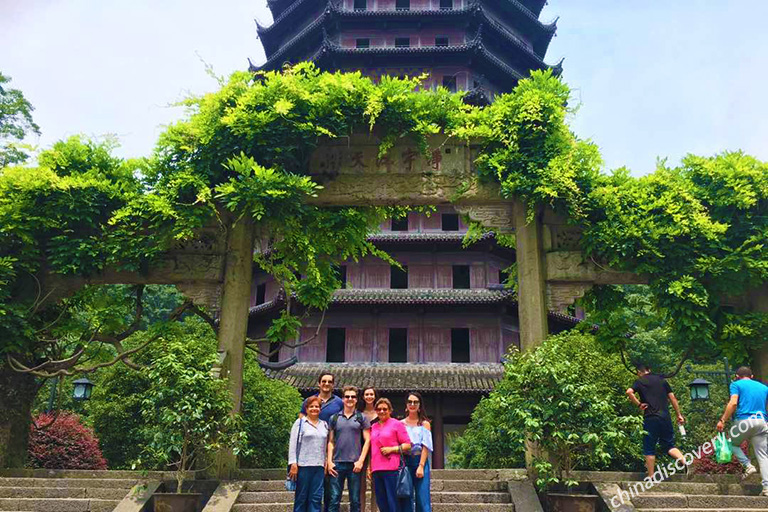 Liuhe Pagoda in South West Lake