Travel with Tracy: Escape Summer Heat in Bifengxia & Shangli Ancient Town
Departure Date

2020-06

Travel Length

2 Days

Travel Theme

Nature, Culture

Group Size

2

Travel Route

Chengdu - Bifengxia - Shangli Ancient Town - Chengdu

Highlights

Bifengxia Panda Base, Shangli Ancient Town...

Story Tags

#Bifengxia Panda Base#Bifengxia#Shangli Ancient Town
Ya'an is around 140km west away from Chengdu, while Bifengxia is at a distance of 20km north from Ya'an downtown and Shangli ancient town is around 17km north from Bifengxia.
Ya'an, a good summer resort to escape the heat, is always rainy and known as "Rain city". Surprisingly, Bifengxia is even 5-6 Celsius cooler than Ya'an downtown and Shangli Ancient town is 7-8 Celsius cooler than the latter.
In Bifengxia, waterfalls and streams are everywhere as well as trees. The air is fresh and the weather is cool. Before I went there, I heard that there are three good nobody will miss: Ya's fish, Ya's rain and Ya's girls. Indeed to me, it turned out to be true. The rain falls 200+ days a year and it's a big chance you will meet at least once. However, you don't need to worry; it's not a bother as the rain is soft just like the tender girls in Ya'an. Watch a rain show and only joviality fill in my heart. If you like eating fish, you should try the fresh fish there and your taste bud will be satisfied.
Except for the eye-washing scene, you definitely won't miss those cute pandas. If you get luck, you can see almost 20 pandas. Most time they just eat and sleep, but they could also give you a show unexpectedly if they would like to and you may just cheer on her even just one move…hehe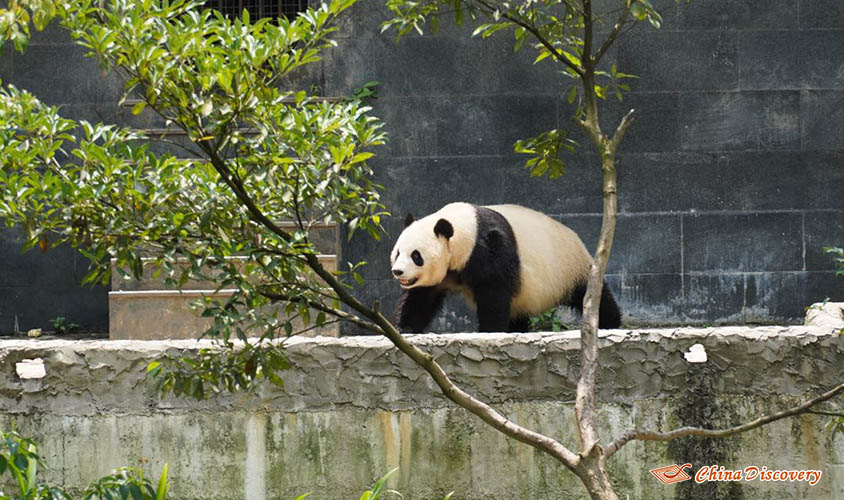 Panda in Bifengxia
And more, if you love animals or you are with kids, you can continue to visit the wildlife park there. More than 300 kinds of wild animals inside and especially, you can have a close contact with them, for example, feed them.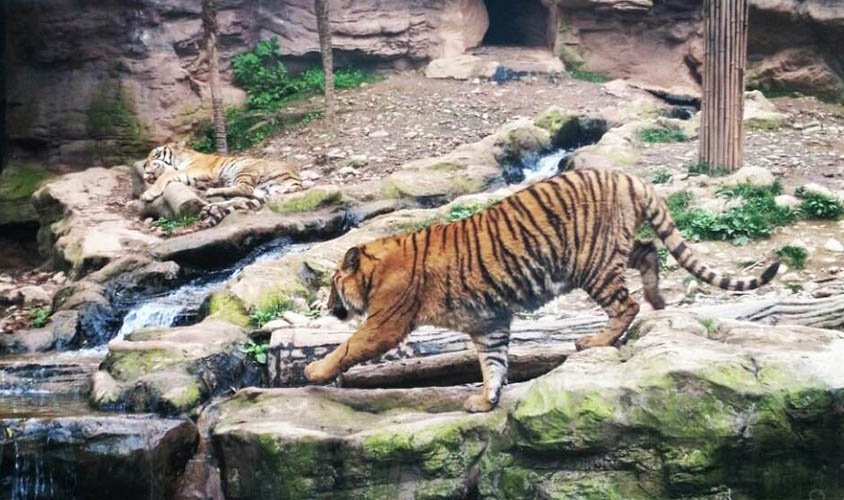 Tigers in Bifengxia Wildlife Park
If you wish to visit Bifengxia, you could plan to stay 1-2 days usually. Bifengxia is divided into two big parts: Wildlife Park and Ecological Canyon Scenic Spot. Ecological Canyon scenic Spot consists of left canyon, right canyon and panda base. If you visit all of them, you need to stay 2 days; if you want a day tour, you could choose one side's canyon instead of both. The left canyon is 7km and takes around 3 hours, while right canyon is 6 km and takes around 2 hours. If you only visit one side's canyon, I may suggest you go to left canyon because most highlights are in left canyon. Besides, panda base need to spend 1-2 hours and Wildlife Park needs a half day.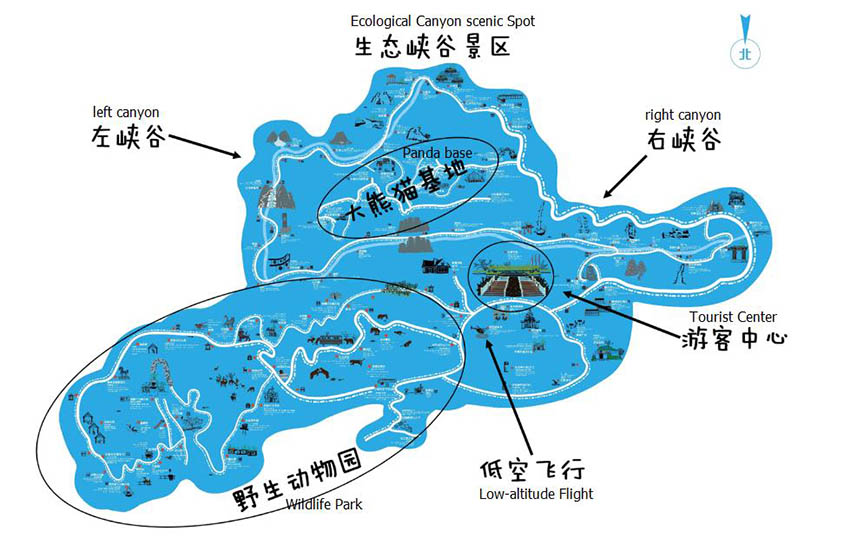 Bifengxia Scenic Spot Map
I enjoyed a 2-day tour this time. On the first day, I took a bus from Chengdu Xinnanmen Station to Bifengxia directly. It was 3 hours' drive and bus stopped at the tourist center where is near the entrance of Wildlife Park. Please note there is no direct bus back to Chengdu from Bifengxia, but you can take a mini bus from Bifengxia to Ya'an station and then take C-train back to Chengdu.
My inn booked is near panda base and I didn't plan to Wildlife Park. From the Wildlife Park to panda base, you could take the eco bus and the fee is included in the entrance ticket. This is around 10mins. I checked in my hotel and then went to panda base & canyon the rest of the day.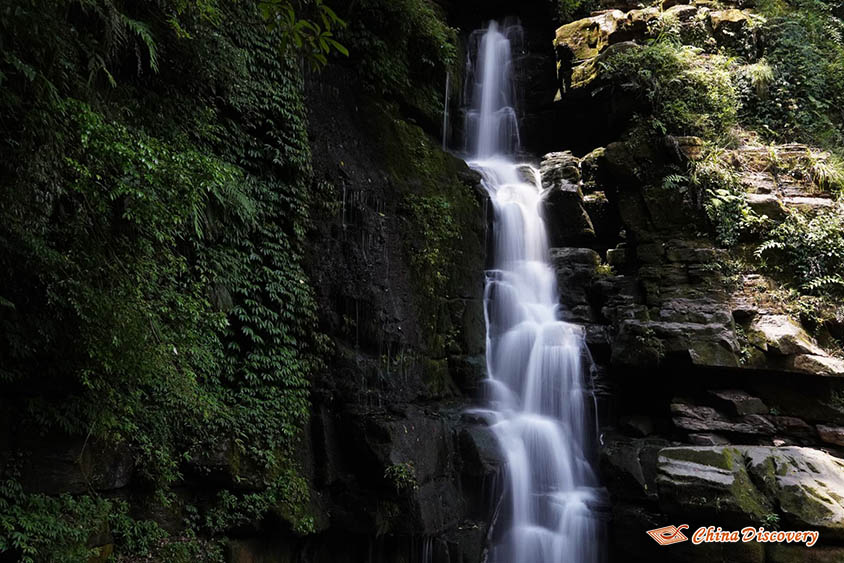 Bifengxia Scenic Spot Map
The next day morning, I didn't stay but left to the Shangli Ancient town. Ranked as one of the "Top 10 Ancient Towns" in Sichuan, it was an important town in ancient time of the Southern Silk Road. Till now, many stilted architectures and ancient and recent arch bridges are reserved inside, along with special archways, springs and towers, and all together displays a colorful culture of Shangli Ancient town.
Unfortunately, not many people come here to appreciate, but fortunately it keeps the simple and quiet due to few tourists. You could enjoy a stroll in the town and find a nice spot by the river to relax and sip a cup of tea or try some local snacks. You will have a relaxing and joyful day.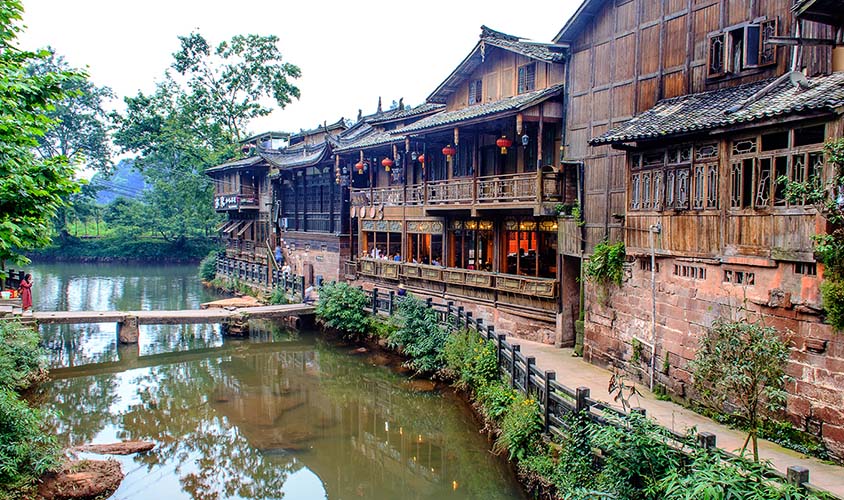 Shangli Ancient Town
Finally, hop on the C-train back to Chengdu and only takes around 1 hour. The 2 days is not a long journey, but you could get coolness and relaxation.
Travel with Me
Hi, I'm Tracy. Are you interested in my 2 Days Ya'an & Shangli Ancient Town Tour from Chengdu? Feel free to contact me, and I will be glad to tell you more stunning stories about the places I have visited. Or, if you want to customize a tour on your own, I'm always ready to help at any time. With my passion, knowledge and understanding of the essence of travel, I promise I will try my best to make the tour memorable and meaningful for you.
Tracy

Travel Consultant
Recommended Tours
Top 3 tours chosen by most customers to explore in the best way. Check the detailed itinerary, or tailor your own trip now with us.
2 Days Inspiring Ya'an Bifengxia Panda Volunteer Experience

Chengdu / Ya'an / Chengdu
3 Days Bifengxia Panda Volunteer Tour with Ya'an Essence

Chengdu / Ya'an / Chengdu
4 Days Ultimate PANDA Tour for Panda Fans

Chengdu / Dujiangyan Panda Base / Chengdu
Have a question? Get answers from our travel experts or guests
Your Question:

Your Name:

Your Email: