Travel with Tracy: Unforgettable Trip to Dacheng Yading
Departure Date

2019-6-7

Travel Length

3 Days

Travel Theme

Nature, Hiking, Autumn Trip

Group Size

1

Travel Route

Chengdu - Daocheng Yading - Chengdu

Highlights

Daocheng Yaing, Grassland, Lake, Monastery

Story Tags

#Daocheng Yading#Zhuomalatso Lake#Luorong Grassland#Chonggu Monastery
One day in Sep, I took a flight to Dacheng Yading (altitude: 4111m). Upon arrival, been picked up by my friends, and then we drove around 1 hour to get to Shangri-la town, also known as Riwa town.
Before checking in to the hotel, we decided to see Xingyi tso( tso is Tibetan for lake) in suburb, unfortunately, the road to this lake was broken. But there are other beautiful places in suburb, we turned the steering wheel and headed to Congqian Tso instead (the lake's name is interesting as it's a pun in Chinese to say someone used to be wrong). Weather in September is cold and a down coat is needed.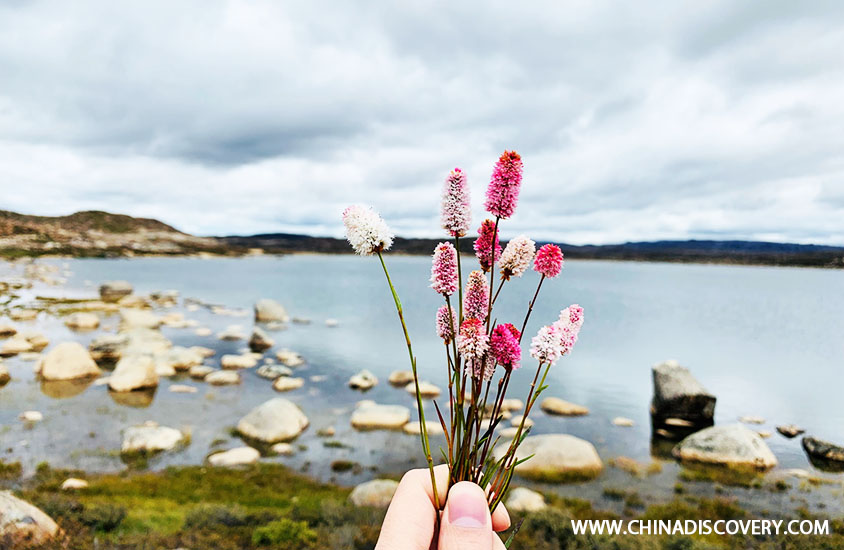 Beautiful Purple Wildflowers
After some leisure time, we drove back. Along the way, I was overwhelmed by beautiful views.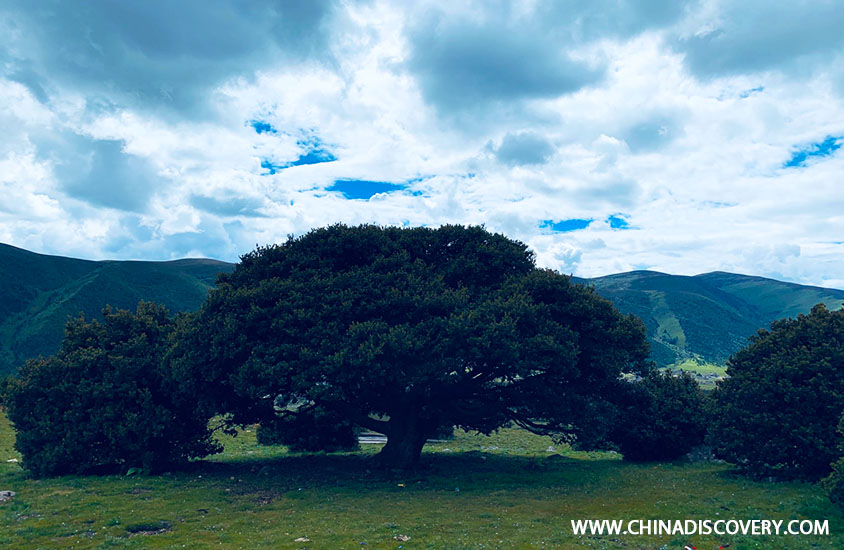 Trees Standing on The Grassland
We stopped at the Red Grassland. The color of this scenery is stunning!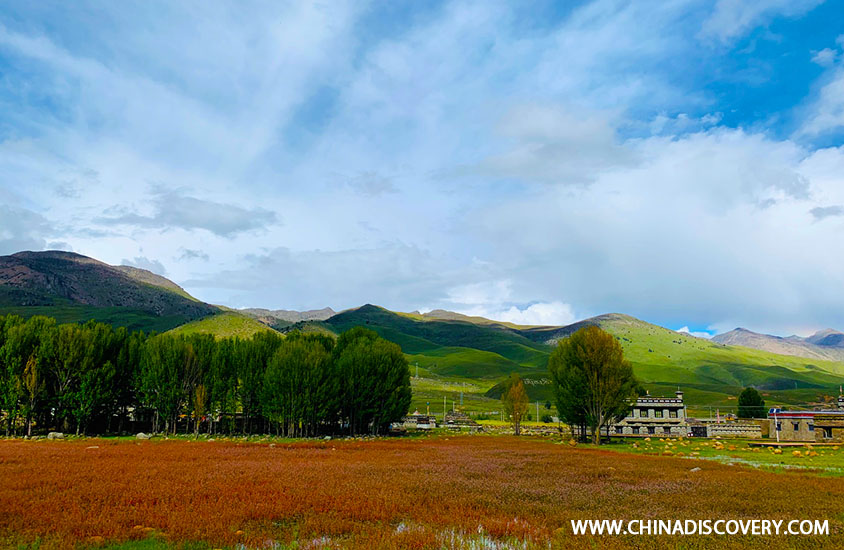 Red Grassland
Suddenly, a bad thing happened! I started to feel very uncomfortable, lacking in strength and vomiting... I only wanted to sleep and back to the hotel for a rest.
At night, I felt good again! I came out and do a walk for a night view in the town.
And I saw the White Pagoda at night and do a kora.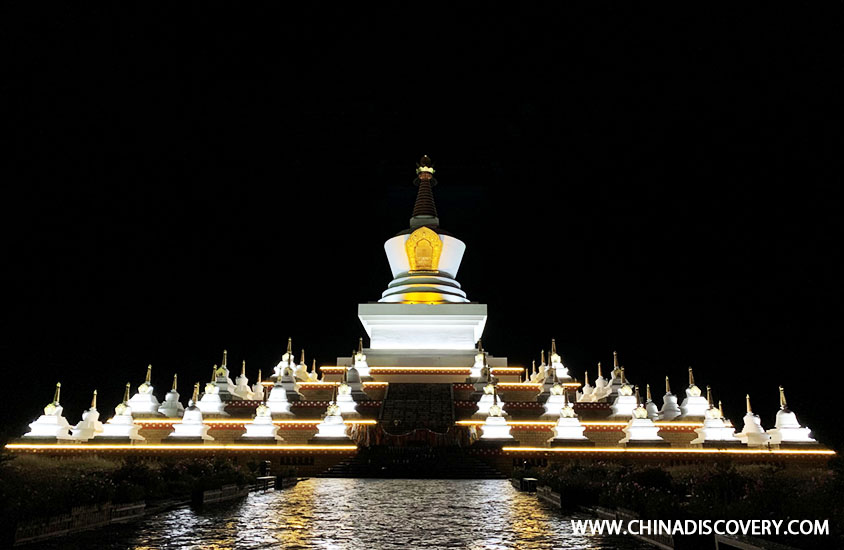 White Pagoda
The second morning, I got up early and took a car to Yading Nature Reserve. I chose the short route option: take a shuttle bus to Zha Guanbeng(扎灌崩)(altitude: 3,800m), then hike 0.5km to Chonggu monastery(altitude: 3,900m) and keep uphill 1.5km to Zhuomalatso (altitude: 4,080m). The road is paved by a metal grid, and I spent around 2 hours up.
Finally, downhill to Chonggu Monastery, and from here pick up an electric cart( 20mins) into the Luorong Grassland (altitude: 4,180m).
Chonggu Monastery is 800-year-old. Zhuomalatso is in the shadow of Chenresig's north face.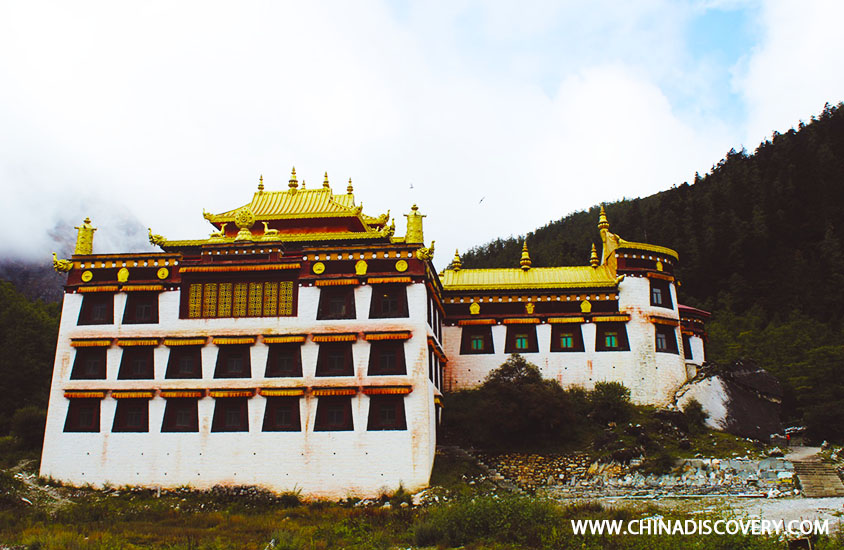 Chonggu Monastery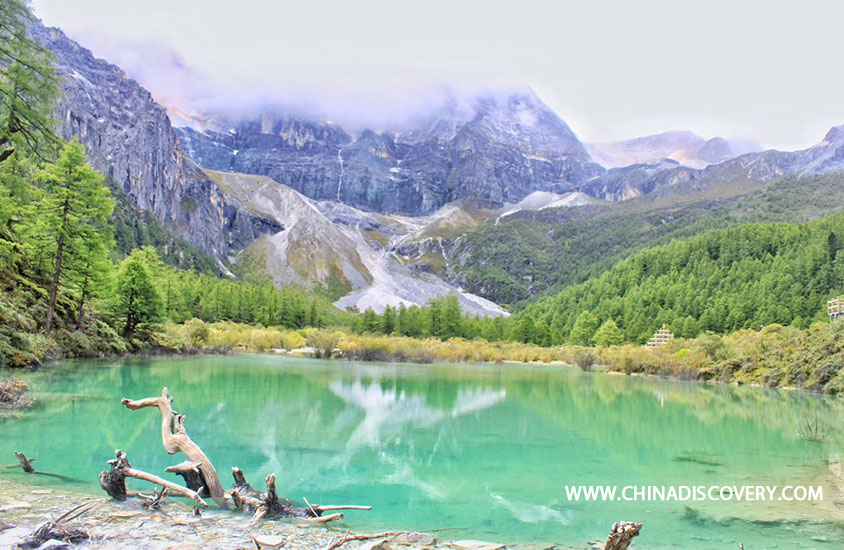 Zhuomalatso Lake
Luorong Grassland offers an incredible view of the trinity: the three peaks- Chanresig (compassion), Chana Dorje (Power) and Jampelyang(Wisdom).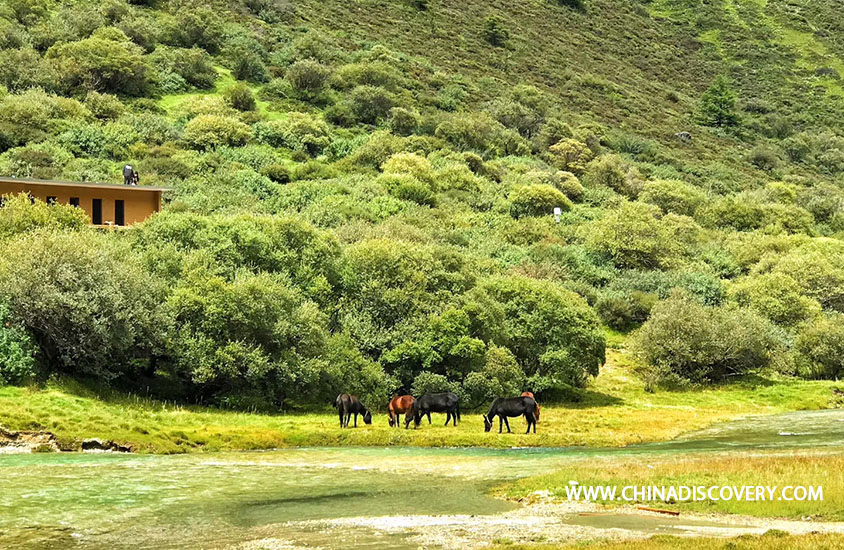 Luorong Grassland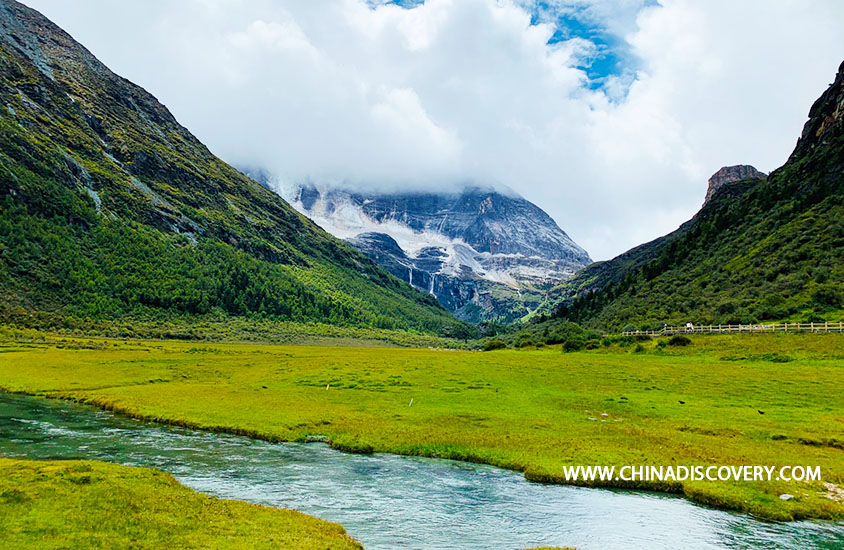 Beautiful Peaks of Luorong Grassland
If you have energy and time, it's worth continuing another 5km from Luorong Grasslands to Milk Lake (altitude:4600m) and Five-Colour Lake(altitude: 4700m). But, this round trip journey needs around 6-7 hours, and hiking trails are all around 4000m above sea level, steep and rocky. If you decide to do this, better acclimatize properly and well prepared.
On the third morning, I had to leave as only a 3 days' vacation. The last sight on this place….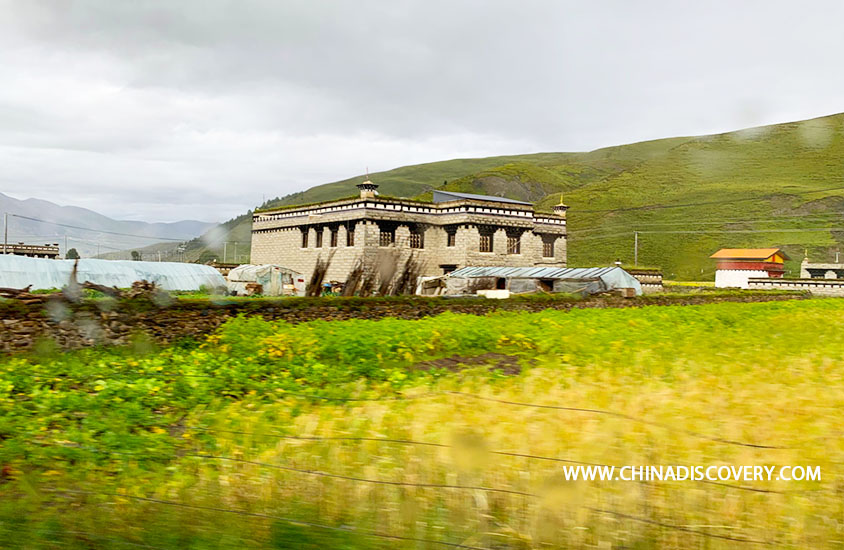 Scenery on My Way
The weather in Daocheng and Yading is changeable. The first day we arrived in sunny, while later a heavy rainfall. If you could stay more time, you may catch more color of these places! Good luck!
Travel with Me
Hi, I'm Tracy. Are you interested in my 3 Days Daocheng Yading Tour? Feel free to contact me, and I will be glad to tell you more stunning stories about the places I have visited. Or, if you want to customize a tour on your own, I'm always ready to help at any time. With my passion, knowledge and understanding of the essence of travel, I promise I will try my best to make the tour memorable and meaningful for you.
Tracy

Travel Consultant
Recommended Tours
Top 3 tours chosen by most customers to explore in the best way. Check the detailed itinerary, or tailor your own trip now with us.
4 Days Daocheng Yading Classic Hiking Tour from Chengdu (by Flight)

Chengdu / Daocheng / Yading
4 Days Daocheng Yading In-depth Hiking Tour

Chengdu / Daocheng / Yading
4 Days Daocheng Yading Photography Tour

Chengdu / Daocheng
Have a question? Get answers from our travel experts or guests
Your Question:

Your Name:

Your Email: