Leo's 2 Days Mount Siguniang Side Trip from Chengdu
Departure Date

2017-04

Travel Length

2 Days

Travel Theme

Nature, Hiking, Friends

Group Size

1

Travel Route

Chengdu - Mount Siguniang - Chengdu

Highlights

Mount Siguniang, Shuangqiao Valley, Changqiao Valley and Haizi Valley...

Story Tags

#Mount Siguniang#Siguniangshan #Mount Siguniang Hiking #Mount Siguniang Spring
Mount Siguniang, located 205km west from Chengdu is one of the most popular sightseeing and trekking destinations with the reputations of UNESCO World Natural Heritage site, "Oriental Alps" and "A Sacred Mountain in the East". With the highest Yaomei Peak towering 6,032 meters crowned by clouds and ranking the second in Sichuan, the "Queen of Mountains in Sichuan Province" shows its terrific snow-capped summits all year round from a close admiration from a city. Moreover, the famous hidden Shuangqiao Valley, Changqiao Valley and Haizi Valley with fabulous dense primitive forests, wide flowery alpine meadows, shimmering lakes, grazing yaks and horses, etc. are always favored by nature lovers from spring to winter for a visual satisfactory and nice hiking!
Day 1: Drive to Mount Siguniang from Chengdu
We took a 2 days tour to Mountain Siguniang from Chengdu downtown. The scenery along the road is amazing and beautiful.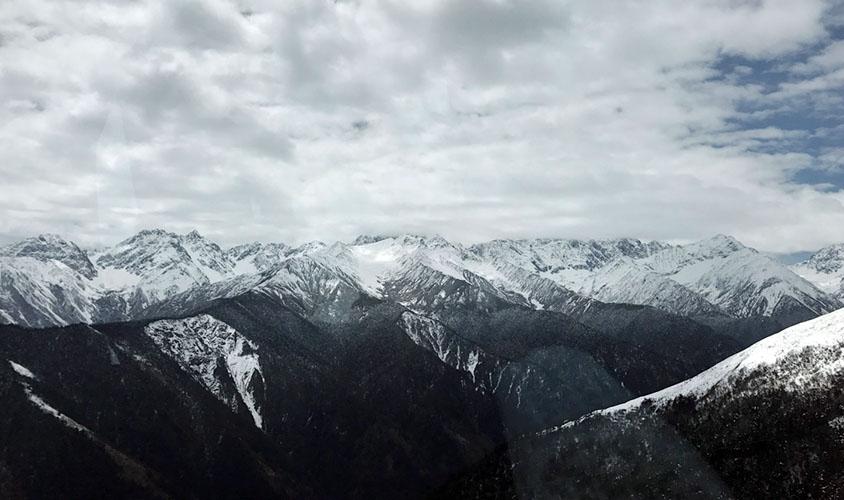 Balang Mountain
When we passed the Balang Mountain, you can see many snow mountains outside of the window.
Finally we reached our destination, Siguniang Town, and checked in our hotel.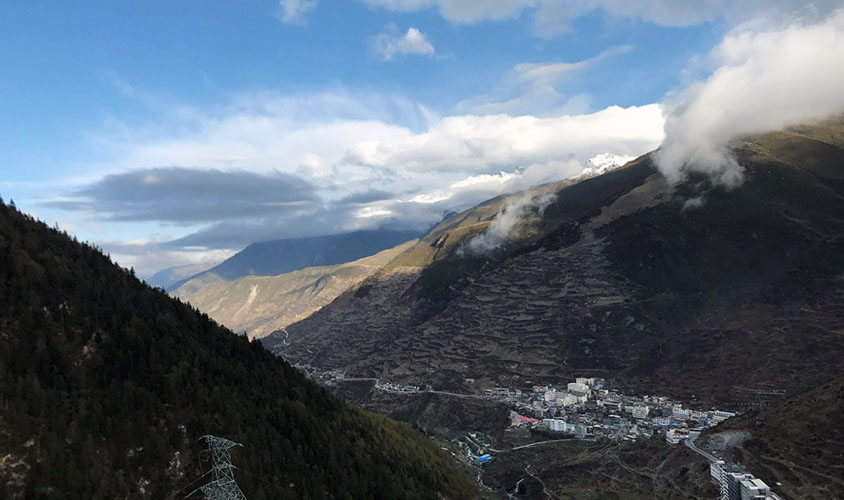 Siguniang Town
From the top of the mountain, you can see the town where we stay, almost surrounded by mountains and has very good views.
Day 2: Mount Siguniang Hiking Tour & Drive back to Chengdu
Next day, after breakfast, we started our trip to Changping Valley, one of the valleys of Siguniang. There are two options for you except Haizi Valley (only hiking no sightseeing bus): sightseeing bus or hiking which we chose. It proved that we chose the wrong option if you couldn't hike to the end of the valley. It's better to take sightseeing bus and do some hiking, and hiking can let you see more natural views.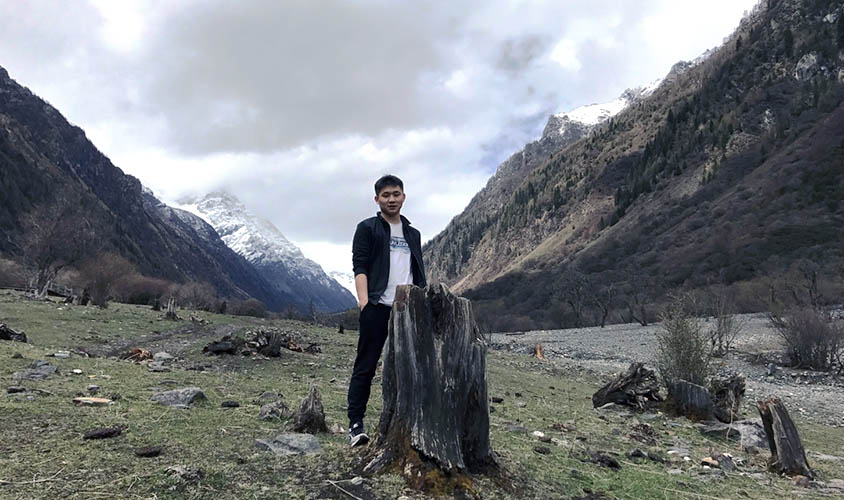 Mount Siguniang
And more, you can also visit some beautiful lakes in the valley.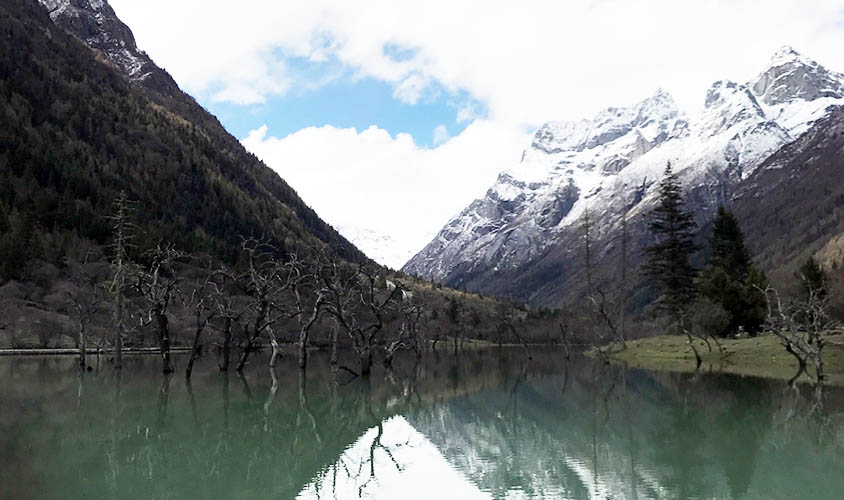 Mount Siguniang
Along the way back to Chengdu, if weather permitting, you can see the four peaks from Maobiliang which is a platform to see the peaks.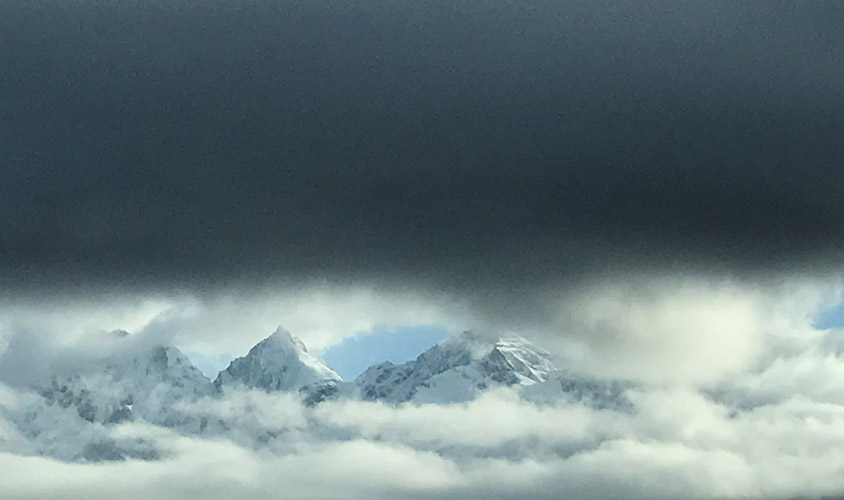 Mount Siguniang from Miaobiliang
Useful Tips of Visiting Mountain Siguniang
1) There is a big temperature difference between day and night so it's better to take some warm clothes;
2) The hotel condition in this part is very limited, also the food;
3) Sun-screen, sun glasses and umbrella will be helpful all the year around to protect from the strong sunlight.
Travel with Me
Hi, I'm Leo. Are you interested in my 2 Days Mount Siguniang Tour? Feel free to contact me, and I will be glad to tell you more stunning stories about the places I have visited. Or, if you want to customize a tour on your own, I'm always ready to help at any time. With my passion, knowledge and understanding of the essence of travel, I promise I will try my best to make the tour memorable and meaningful for you.
Leo

Travel Consultant
Recommended Tours
Top 3 tours chosen by most customers to explore in the best way. Check the detailed itinerary, or tailor your own trip now with us.
3 Days Mount Siguniang Beauty Tour with Leisure Experience

Chengdu / Siguniangshan / Chengdu
4 Days Mount Siguniang Classic Hiking Tour

Chengdu / Dujiangyan / Siguniangshan / Chengdu
4 Days Mount Siguniang In-depth Tour with Wolong Panda Visiting

Chengdu / Siguniangshan / Wolong / Chengdu
Have a question? Get answers from our travel experts or guests
Your Question:

Your Name:

Your Email: