Travel with Jack: Feel "The Summer in Winter" in Xishuangbanna Yunnan
Departure Date

2018-12

Travel Length

3 Days

Travel Theme

Nature, Culture

Group Size

2

Travel Route

Chengdu - Kunming - Xishuangbanna - Chengdu

Highlights

Xishuangbanna Tropical Botanical Garden, Zongfosi Temple, Wild Elephant Valley, Green Lake Kunming

Story Tags

#Xishuangbanna#Xishuangbanna Tropical Botanical Garden #Zongfosi Temple #Wild Elephant Valley #Yunnan Trip
Spring city Kunming is always attractive in winter and you will see Black-headed Gulls from Siberian flocking to the Kunming Green Lake during Nov 11 and March because of the warm weather.
Green Lake Park is located at the foot of Luofeng Mountain and at the west slope of Wuhua Mountain, facing opposite Yunnan University in the city area of Kunming. Due to the nine springs in the northeast corner of the lake, the lake is also called Nine-Dragon Pond. Green Lake Park is a classical landscape garden featuring the unique lake. Green Lake is surrounded by verdant trees, with pure water and pavilions dotted on the lake. With elegant and beautiful environment, it is reputed as "Jade of the City".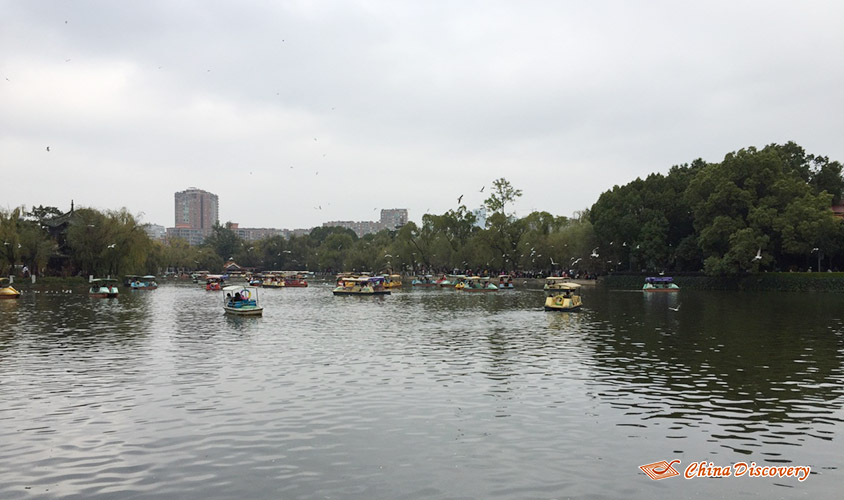 Green Lake Kunming
Travelling is not only about scenic spot but also include food, accommodation and transportation, the breakfast at hotel Grand Park Kunming is decent because it provides lots of western and Chinese dishes.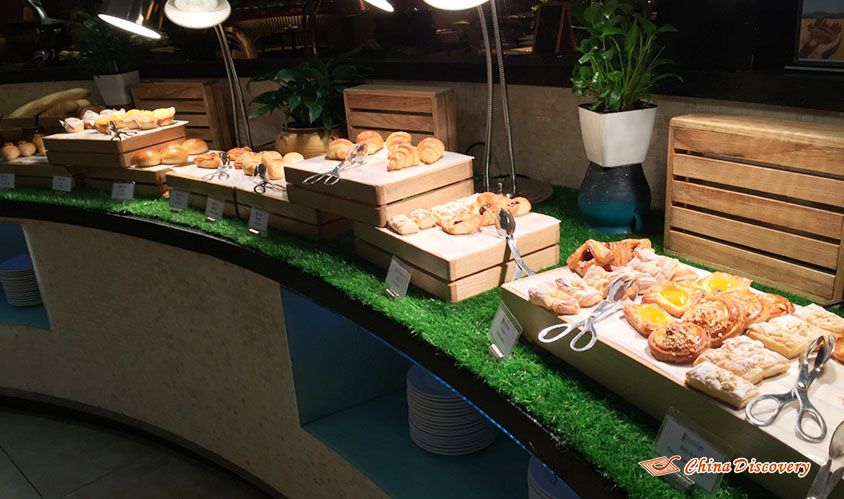 Breakfast at Hotel Grand Park Kunming
If you like hot weather in cold winter, it is a must to see Xishuangbanna which is the southernmost prefecture of Yunnan Province. The prefecture is nicknamed "Aerial Garden" for its luxuriant and multi-layered primitive woods and tropical rain forests, which are teeming with animals and plants. It is better to take flight rather than drive from Kunming.
√ 5 Days Kunming Xishuangbanna Contrast Scenery & Culture Tour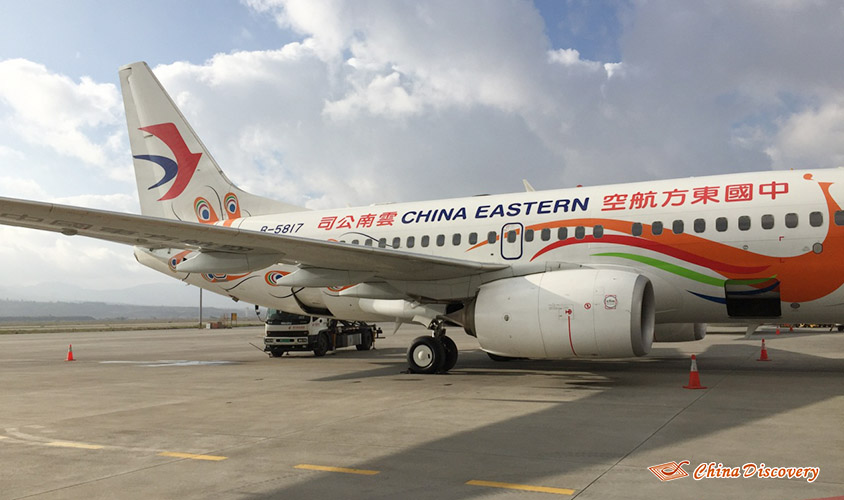 Taking a Flight from Kunming to Xishuangbanna
The Xishuangbanna Tropical Botanical Garden, the whole name of which is The Tropical Plant Research Institute of the Chinese Academy of Science, is located in Menglun, a town in Mengla County which is about 80 kilometers from Jinghong city.
√ 4 Days Xishuangbanna Tour with Tropical Flavor & Dai Culture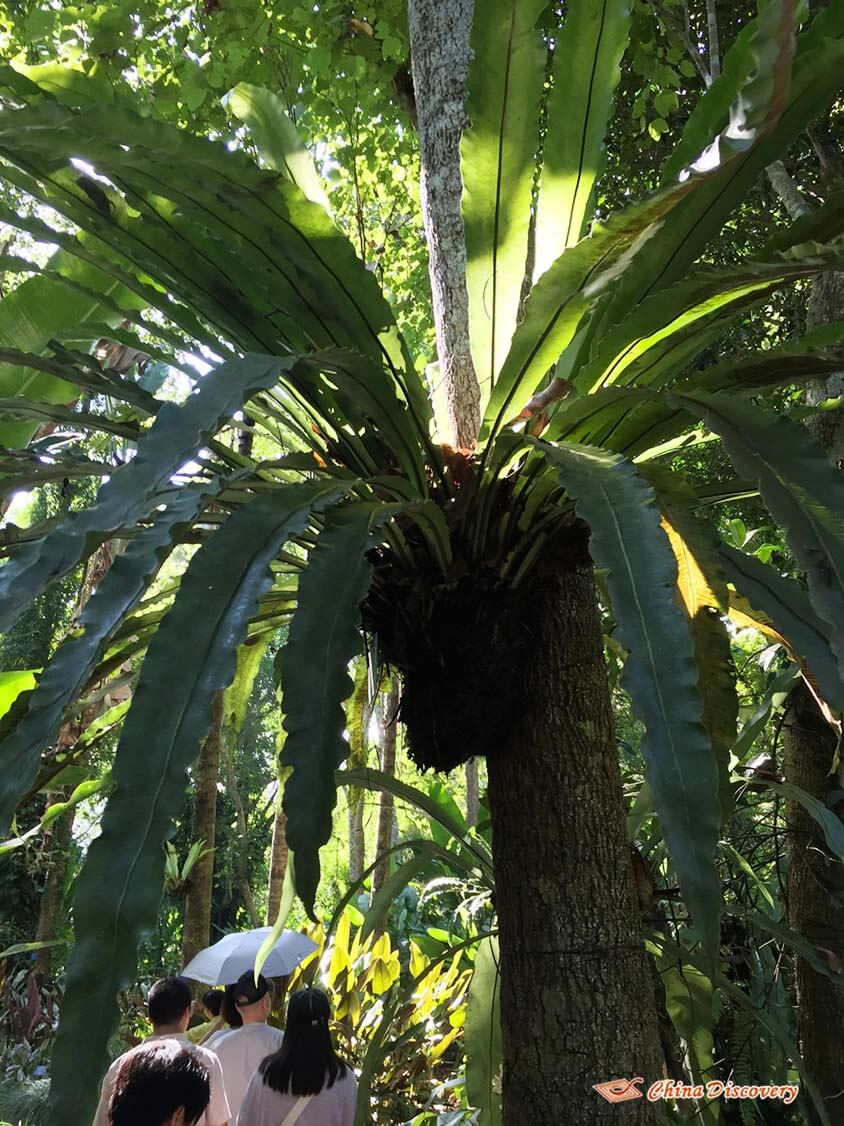 Tropical Trees in Xishuangbanna
The Menglun Tropical Botanical Garden is the largest tropical botanical garden in China. The garden boasts more than 3000 species of tropical plants covering an area of 900 hectares, quite a few of which are rare elsewhere, forming a colorful botanical landscape. Twelve special sections are set up to grow plants separately and more than 100 major plants protected by the state are planted here.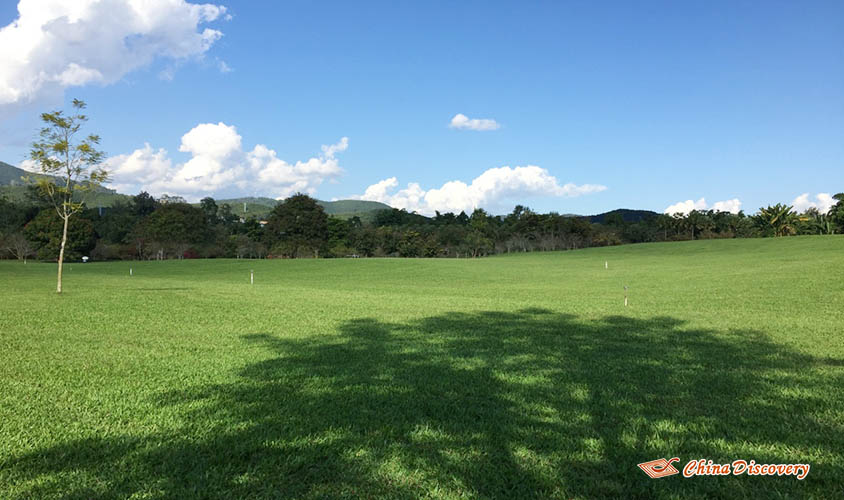 Menglun Tropical Botanical Garden
In the park there are many special sections for plant growing: the tropic fruit tree section, the palm plant section, the water plant section, the national plant section, medicinal plant section, the bamboo section, the rare plant section, the banyan section, the famous flower and tree section. All these sections make up of beautiful special scenery which makes you enjoy yourself so much to forget to go home.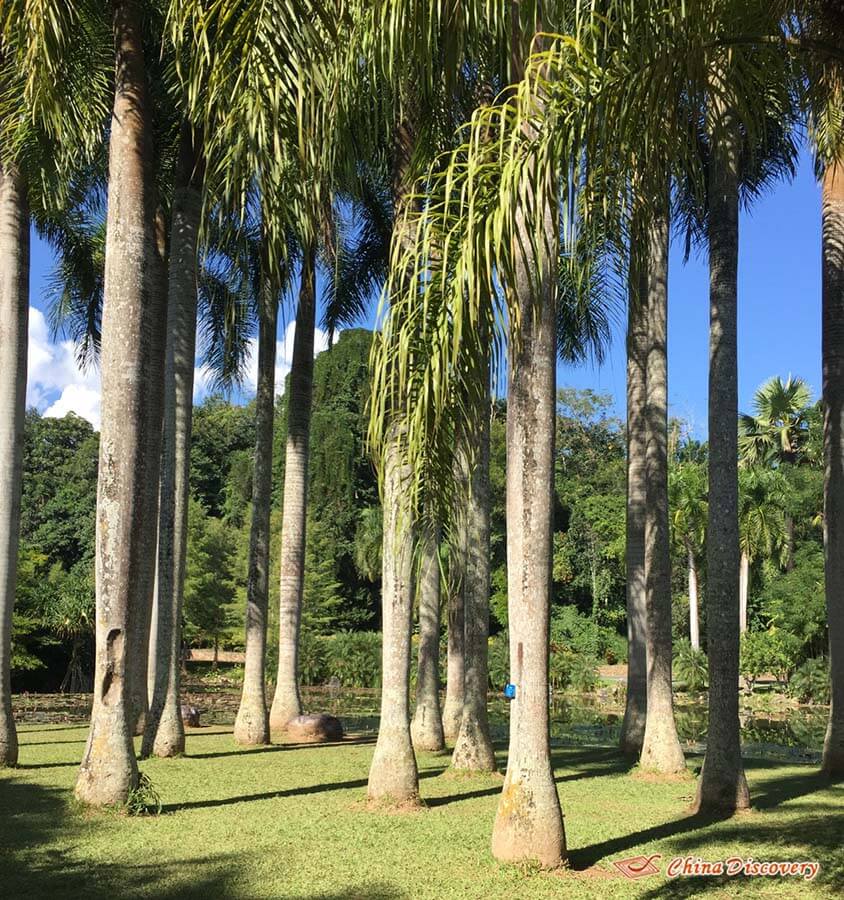 Lush Trees in Tropical Botanical Garden
The Xishuangbanna Tropical Botanical Garden is one of the major attractions in Xishuangbanna. Situated on the Hulu Island, the garden is surrounded by rivers and mountains which contains a wealth of rare and unusual plants such as the grand and magnificent "One Tree One Forest", the strange "Old Stalk Blooms" the cruel "Plants Kill Each Other", the colorful "Aerial Flower Garden", to name a few and which gives you the insight to the mysteries of nature.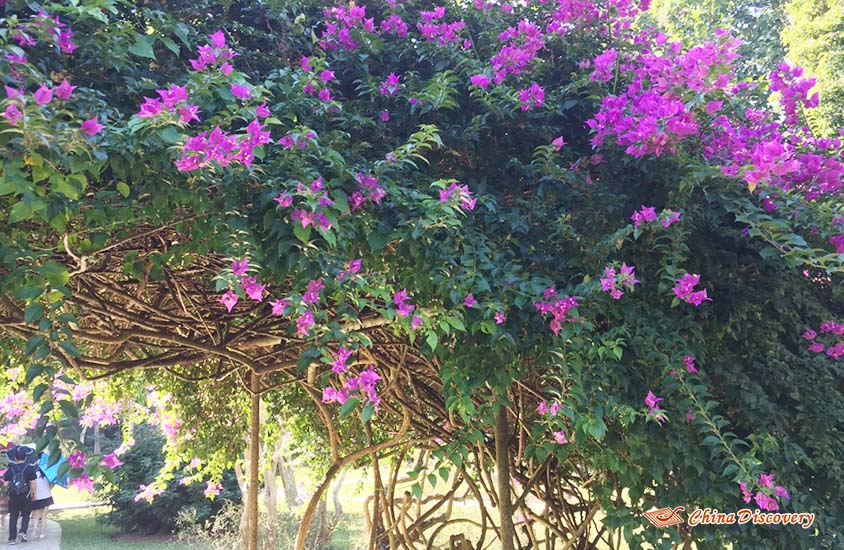 Blooming Bougainvillea Speetabilis
In the rare and endangered plants section you can see the tropical rainforest and Menglun botanical garden. These two scenic areas are for strolling in the forest and viewing of tropical plants. Tall, evergreen Dipterocarpaceae at Mengla, 60 meters in height on an average, 20 meters higher than any other vegetation types, form a landscape of "tree-over-tree" in the forest. Walk along the "air corridor" in the tall trees and one can get a bird's view of the entire forest and enjoy the head-on wind, fresh and cool. In the tropic fruit wood, you can taste the famous delicious pomelo and jujube and other mysterious fruits.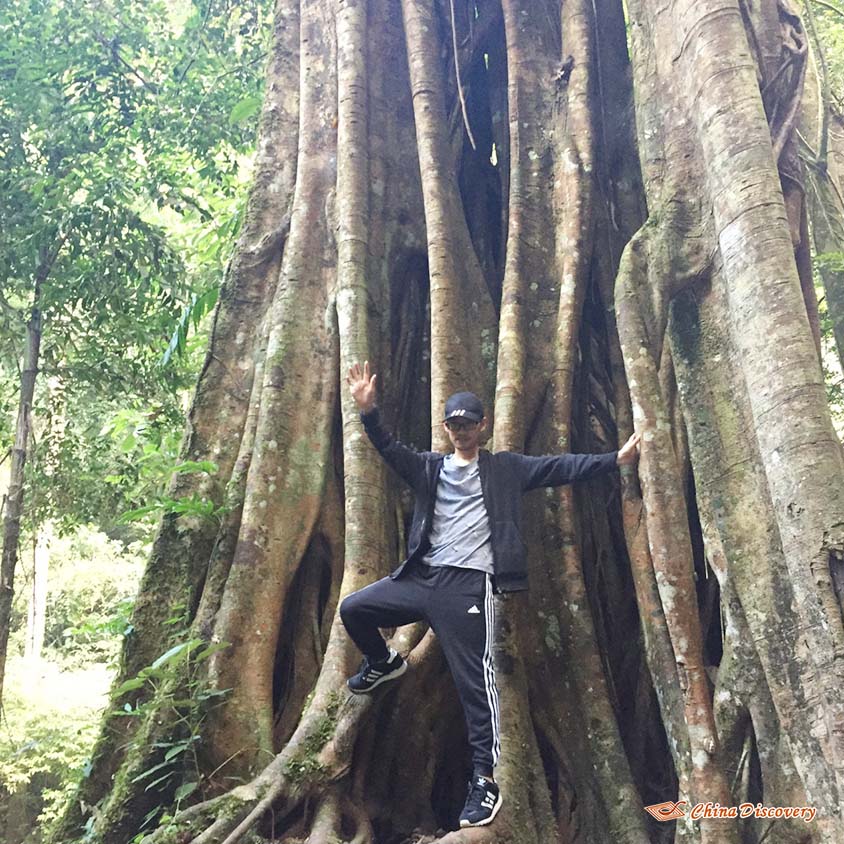 Me in Front of an Ancient Tree
Zongfosi temple that covers an area of more than 3,000 square meters and has a history of over 1,000 years is now open free to the public.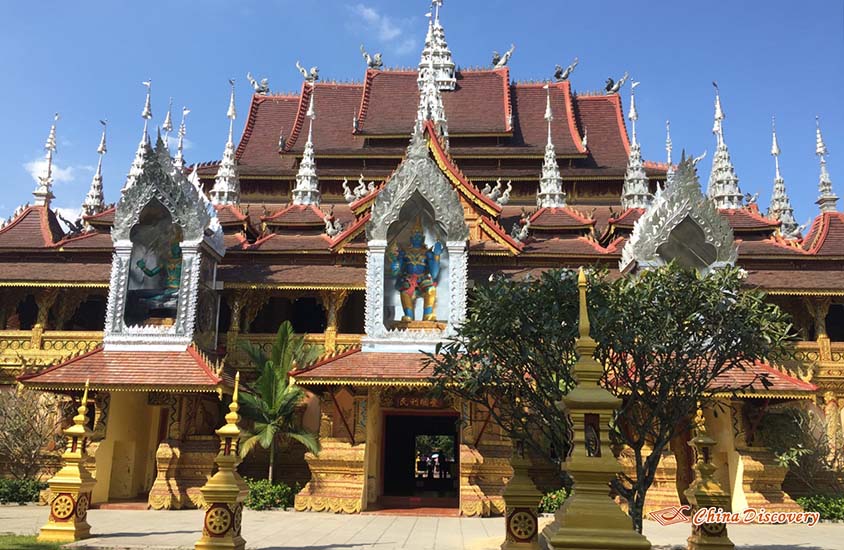 Zongfosi Temple
Sitting in the Sanchahe Valley of Mengyang Natural Reserve, Wild Elephant Valley is about 47 km from Jinghong City in Xishuangbanna Dai Autonomous Prefecture. It is actually a forest park more than a mere valley.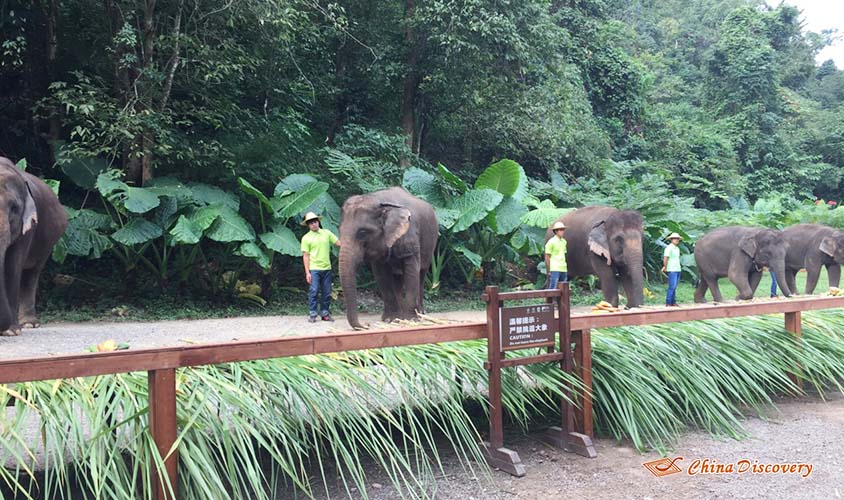 Wild Elephant Valley
Travel with Me
Hi, I'm Jack. Are you interested in my 3 Days Xishuangbanna Tour in Yunnan? Feel free to contact me, and I will be glad to tell you more stunning stories about the places I have visited. Or, if you want to customize a tour on your own, I'm always ready to help at any time. With my passion, knowledge and understanding of the essence of travel, I promise I will try my best to make the tour memorable and meaningful for you.
Jack

Travel Consultant
Recommended Tours
Top 3 tours chosen by most customers to explore in the best way. Check the detailed itinerary, or tailor your own trip now with us.
8 Days Classic Yunnan Tour

Kunming / Dali / Lijiang / Shangri-La
5 Days Kunming Xishuangbanna Contrast Scenery & Culture Tour

Kunming / Xishuangbanna
Have a question? Get answers from our travel experts or guests
Your Question:

Your Name:

Your Email: