Travel with Tracy: 2 Days Hailuogou Tour from Chengdu
Departure Date

2019-06

Travel Length

2 Days

Travel Theme

Nature, Culture

Group Size

4

Travel Route

Chengdu - Luding - Moxi Ancient Town - Hailuogou - Chengdu

Highlights

Hailuogou Glacier Park, Moxi Ancient Town...

Story Tags

#Hailuogou Glacier Park#Moxi Ancient Town#Luding
Hailuogou Scenic Spot is located in Moxi Town, Luding province and 296km away from Chengdu. It's famous as the lowest altitude contemporary glaciers, so you could appreciate the spectacular glacier view without the risk of high altitude sick. Besides, you have chances to meet another four good in Hailuogou: the Snow Mountain of Sunrise, the hot spring in snow valley, the primitive forest and the Kangba Tibetan customs.
If you want to meet them all, you'd better go to Hailuogou in winter, say from November to next April. Autumn as in September and October is also a good season, because the primitive forest will become the most colorful world at that time.
I didn't have appropriate time in autumn or winter; instead I went to Hailuogou in a holiday of June. You may have heard of it - Dragon Boat Holiday. It was a 2-day tour, and the schedule is as below:
Day 1 Chengdu - Luding - Moxi
08:30 Drove from Chengdu
11:00 Arrived in Luding and had a visit to Luding bridge around 20mins
After lunch, kept driving to Moxi Ancient town
15:00 Checked in hotel in Moxi Ancient town and had a visit.
Day2 Moxi- Hailuogou-Chengdu
08:30 Started to visit Hailuogou
14:00 Drove back to Chengdu
√ 3 Days Classic Hailuogou Tour from Chengdu
Luding has a reputation as a "red city". In 1935, the Red Army won a great victory over Luding Bridge here. The city also witnessed great changes and became a famous revolutionary historical city.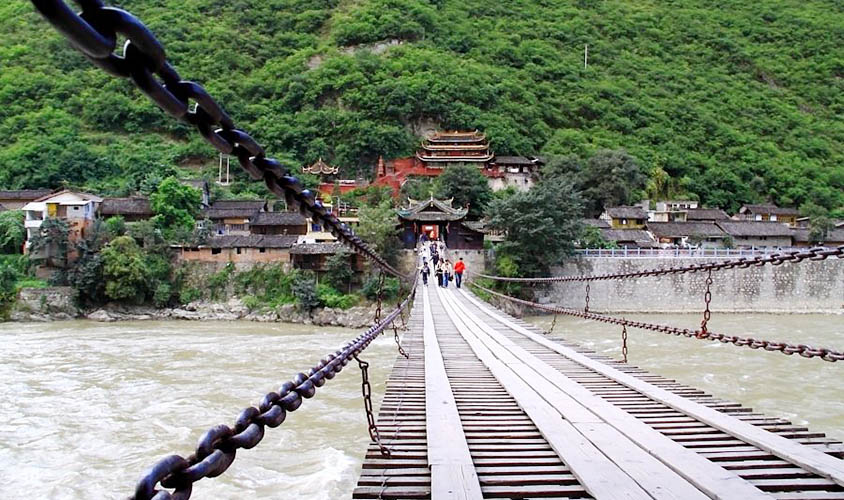 Luding Bridge
In Moxi town, there is a Catholic church. In 1935, the Long March of the Red Army passed by, and Chairman Mao once stayed in the Catholic Church in Moxi Town, held the famous "Moxi Conference" in revolutionary history. Afterwards, Chairman Mao directed the Red Army to take the Luding Bridge and to win a great victory.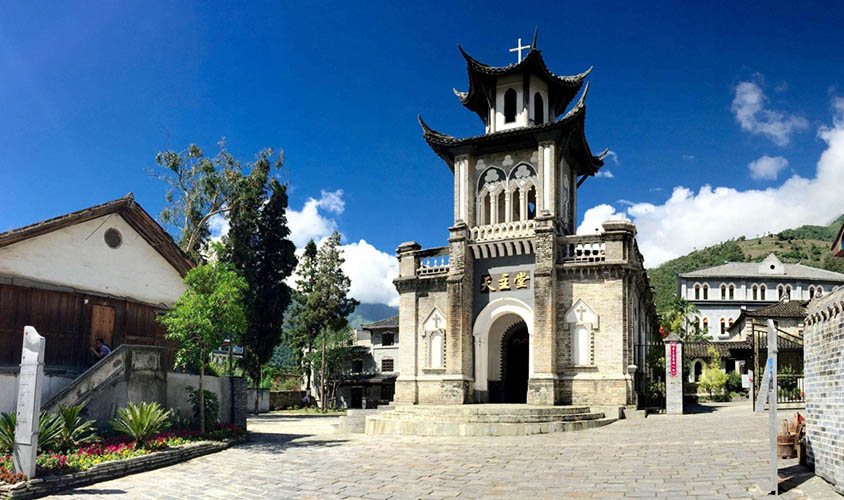 Catholic Church in Moxi Town
When night falls, you could experience the night life here.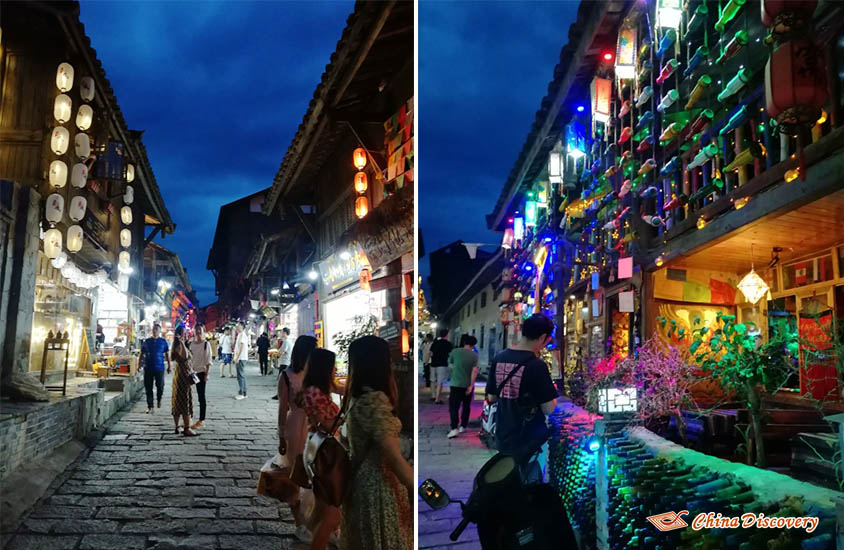 Moxi Town at Night
From Moxi town, you can walk to Hailuogou Scenic Spot. In the scenic spot, most are winding roads. For the sake of safety, only scenic sightseeing cars are available inside and you can take the sightseeing car directly from the scenic gate to Camp No. 3.
There are four camps in Hailuogou, namely Camp No. 1/ Camp No. 2/ Camp No. 3/ Camp No. 4. In general, the four camps are in a line. When you are at Camp No.3, you have two ways to have fun. One is the walking trail: you can walk through the primitive forest to the observation deck to watch the glaciers and return, this will takes about three hours. Besides, you can also walk to the foot of the glacier to admire the glacier up close. The second is to ride the cable car to cross the ice tongue to reach the camp No.4 to see the glaciers, in this way you can have better and fuller view of the glaciers. Still, you can take one route or both routes if you are interested.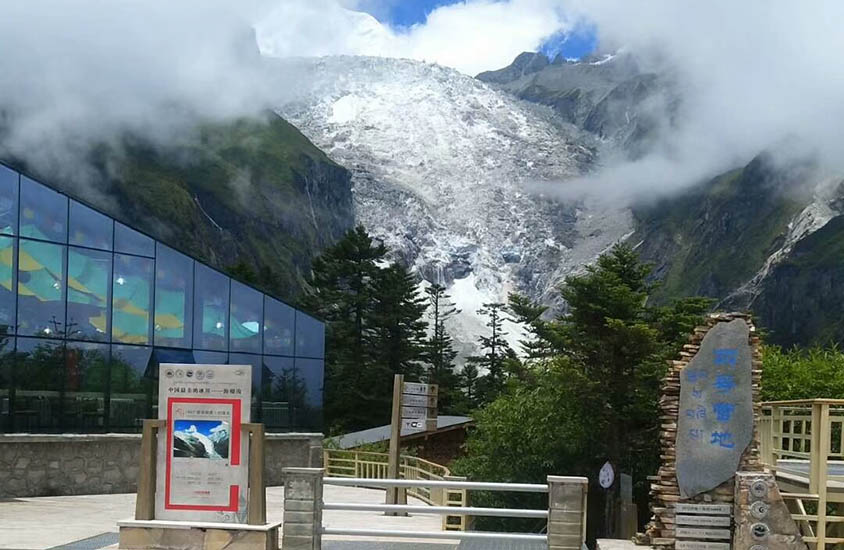 Hailuogou Valley
Above is my own experience, but it is rarely close to the full of Hailuogou. Believe you can discover more!
Travel with Me
Hi, I'm Tracy. Are you interested in my 2 Days Hailuogou Tour from Chengdu? Feel free to contact me, and I will be glad to tell you more stunning stories about the places I have visited. Or, if you want to customize a tour on your own, I'm always ready to help at any time. With my passion, knowledge and understanding of the essence of travel, I promise I will try my best to make the tour memorable and meaningful for you.
Tracy

Travel Consultant
Recommended Tours
Top 3 tours chosen by most customers to explore in the best way. Check the detailed itinerary, or tailor your own trip now with us.
3 Days Classic Hailuogou Tour from Chengdu

Chengdu / Hailuogou / Kangding / Chengdu
7 Days Western Sichuan Small Loop Tour

Chengdu / Dujiangyan / Mount Siguniang / Danba / Tagong / Xinduqiao / Hailuogou / Chengdu
4 Days Classic Kangding, Xinduqiao & Tagong Grassland Tour

Chengdu / Hailuogou / Kangding / Xinduqiao / Tagong / Kangding / Chengdu
Have a question? Get answers from our travel experts or guests
Your Question:

Your Name:

Your Email: