Travel with Wing: My Expedition to Mt. Siguniang
Departure Date

2020-5-1

Travel Length

3 Days

Travel Theme

Nature & Sightseeing

Group Size

2

Travel Route

Chengdu - Wolong Shenshuping Panda Base - Mt. Siguniang - Changpinggou Valley - Shuangqiaogou Valley - Chengdu

Highlights

Mt. Siguniang, Wolong Shenshuping Panda Base, Changpinggou Valley, Shuangqiaogou Valley

Story Tags

#Mount Siguniang#Changpinggou Valley#Shuangqiaogou Valley#Wolong Panda Base
On May 1st Labor's Day, we drove to Siguniang Mountain with my friends. As a famous scenic spot in Sichuan, Siguniang Mountain attracts many tourists every year. Siguniang Mountain is located at the junction of Xiaojin county and Wenchuan County in Sichuan Province. There's not only fresh air, but also very awesome snow mountains. It is a good place for both leisure sightseeing, hiking, and mountain climbing. Starting from Chengdu, take a bus to the northwest, via Dujiangyan, Wolong to Rilong Town, 245 kilometers, about 5 hours' driving.
Siguniang Mountain is composed of four continuous peaks. What impresses us is not only the breathtaking view in our destination, but also on the way to Siguniang Mountain. Such as Maobiliang (Cats' Nose Bridge) observation platform, located in provincial road 303, Xiaojin County, Aba Tibetan and Qiang Autonomous Prefecture, Sichuan Province, is a perfect place to overlook Mt. Siguniang. Stands on the observation platform and looks at it, the beautiful scenery surrounded by clouds and mist will definitely stun you. Besides, Balang Mountain, alpine meadow, snow capped mountain with an altitude of 5040 meters all wait for you there.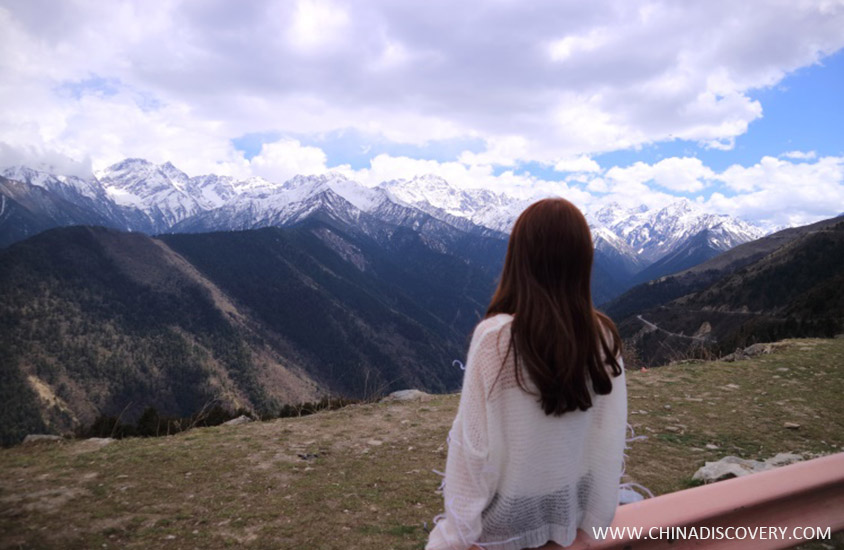 Maobiliang (Cats' Nose Bridge)
In addition to Maobiliang observation platform and Balang Mountain, we also put Wolong shenshuping panda base into our plan list. To avoid traffic jams on the road during the vacation, we started from Chengdu at about 7:40 in the morning, after a two-hour drive, and arrived at Gengda county at about 9:30. Luckily, there was no traffic jam on the road. Drive another 2 kilometers, we are finally here at the shenshuping base of Wolong China Giant Panda Garden. Wolong China Research Center for giant panda protection was established in 1983. It aims to study the protection, artificial propagation, evolution and release of giant pandas. It is the earliest giant panda breeding and evolution institution in China. By the end of 2011, it had 168 captive giant pandas. The environment here is beautiful. You can not only see the naive giant panda, but also enjoy the beautiful scenery around. There are lush trees and bamboo forests, interspersed with wild flowers and stars. Look up and you can see the snow mountain in the distance.
After about 2 hours of playing in the panda base, we had lunch in a local Chinese restaurant in Gengda town. The taste of the dishes here is OK, but the price is higher than that in Chengdu. It must be because the local crops are scarce and the ingredients need to be transported from other places. After lunch at about 1:00 p.m., we set off for Siguniang Mountain. On the way, we passed Maobiliang observation platform and Balang Mountain. We got off the car to take photos. After rest and play, we arrived at Rilong town at about 4:00 p.m., located at the foot of Siguniang Mountain, with an average altitude of 3160 meters. This is common place chosen accommodate by tourists, which is close to all scenic spots, and the most convenient place for having meals and shopping. We spent two nights at a local hotel with the views overlooking directly at Mount Siguniang, and wish we had spent more.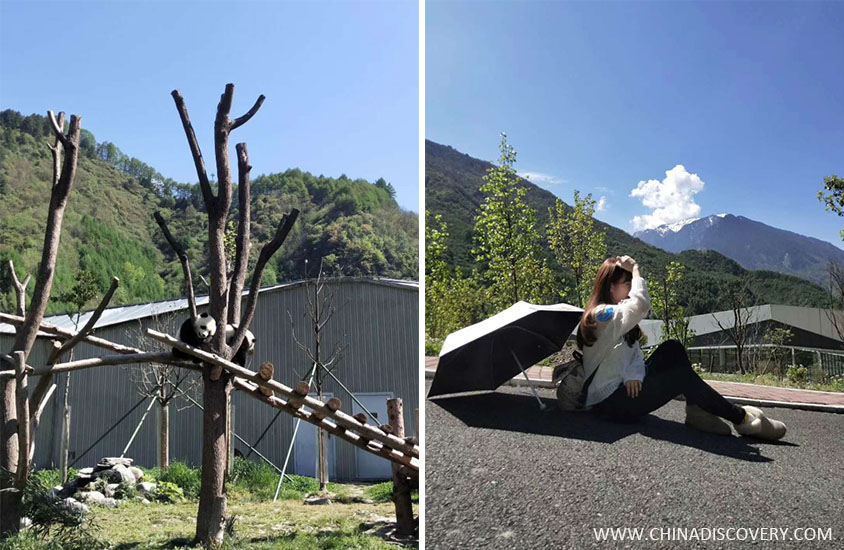 Wolong Shenshuping Panda Base
The main scenic spots of Siguniang mountain are 3 valleys (Shuangqiaogou Valley, Changpinggou Valley and Haizigou Valley), 4 snow mountain peaks (the first peak, the second peak, the third peak and the forth peak also named youngest sister peak), 4 peaks are arranged in a row within 3-5km, and the peak is covered with ice and snow for a long time, just like four beautiful girls with white veil on their heads, so Siguniang mountain gets its name, means four sisters' mountain. Every scenic spot here is quite different. Siguniang Mountain is also a good resort that opens a new horizon. Generally, people can choose leisure and sightseeing tours, short-term and long-term hikes, mountaineering tours, as well as photography camping here. In spring and summer, Siguniang Mountain is especially suitable for camping and flower appreciation. In autumn, it's a colorful forest and in winter, it's snowy. Siguniang Mountain shows us different faces all year round. Foremost, we need to pay attention to the fact that although the elevation of Siguniang Mountain is not very high, and the elevation of Siguniang mountain scenic area is 2500-3800 meters, it is inevitable that more or less you will get some symptoms of altitude sickness. Especially for those who want to do outdoor sports, we must put safety in the first place.
Changpinggou Valley
We planned a three-day trip this time, including the time spent on the transport, with the time that we had, we managed to visit only Shuangqiao and Changping Valley, which are relatively better in facilities. Both required separate entrance tickets and need at least one full day each to be fully appreciated in my opinion. The next morning, we arranged a light hike in Changpinggou Valley. From our hotel in Rilong town to Changpinggou scenic area, it is 2km's distance, less than 10 minutes' drive.
Changpinggou Valley has a total length of 29 kilometers and an area of about 100 square kilometers. The valley is long and flat. Siguniang Mountain is located 16 kilometers away from the valley entrance. The dedicated park buses only take you to the beginning of the trail next to a temple, and you have to walk your way into the valley. And the rest 20 plus kilometers need to be hiked or ridden. It takes about 15 minutes to take the sightseeing bus. If you walk from the ticket office to the gate, it will take at least half an hour. So adjust yourself to allow time for coming out the same way.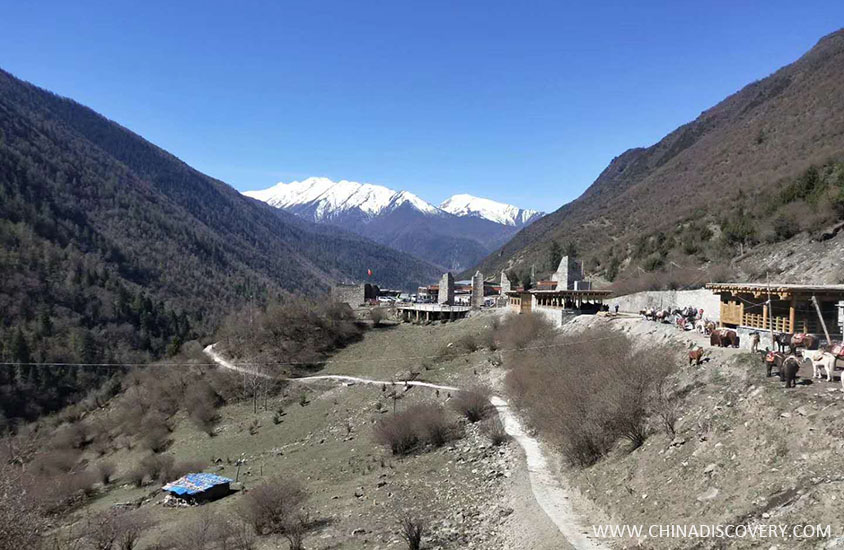 Snow Mountains Seen from Changpinggou Valley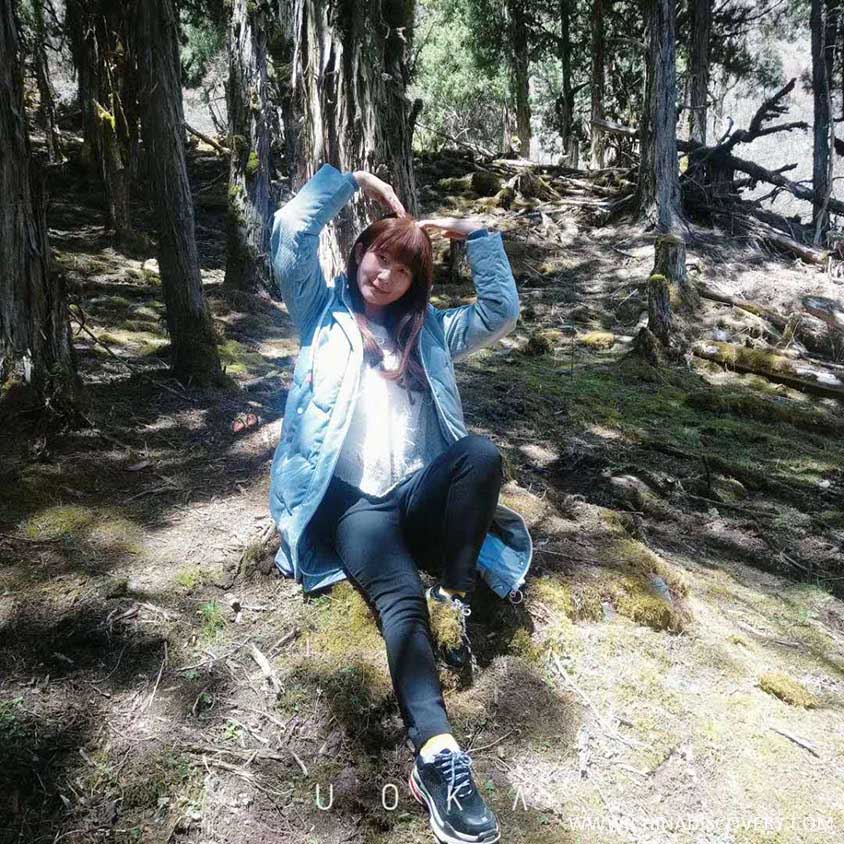 Walking into Changpinggou Valley
In the scenic area, there are ancient cypress Road, Lama Temple, Ganhaizi (dried plateau lakes) and ten meter high waterfall, as well as the scenery of peculiar stones. Changpinggou Valley's view can be roughly divided into three parts: the first part is the boardwalk wooden path suitable for ordinary tourists, including waterfall, deep valley, dead tree beach and beautiful scenery; the second part is the hiking route from the end of wooden path to Muluozi, through forest and grassland, to the meadow behind the forth peak (youngest sister peak), which is wild and interesting. If you have enough time and better physically allowed, you can hike back and forth on the same day; The third part, from the back of Muluozi to the end of Changpinggou Valley, it's totally unconstructed. The whole process of swamp, snow mountains and valleys, is a paradise for outdoor enthusiasts, but few people go there, which will be very dangerous.
First, take the park bus to the entrance, and walk about 1km to Lama Temple, where you can choose to walk or ride on horseback, tourist and horses are on different routes of two sides of the river. It's a wooden plank road from Lama Temple to Xiaganhaizi, it's about 7km long. The roads ahead are some rotten roads which will meet with horse riding road. If you plan to return on the same day, the Muluozi should be your destination, or you can't return on time. In fact, if most people don't ride horses, they can only end at Ganhaizi, for there will be no sightseeing buses after 5:30 p.m.. And once the sun is going down at around 3 p.m. and blocked by the mountain, the temperature inside the valley will be very low.
At an altitude of 3000m+ above sea level, even though the trail is only slightly uphill, hiking was not an easy task. Taking it slow is the way to go. Originally, we planned to walk to the Muluozi then return, but due to our limited physical strength, we only hiked for about 1 hour to the Kushutan (Withered Trees Beach), and from here we hired horses to carry us from here to the Ganhaizi (Dried Plateau lake), then returned. The whole ridding lasted for about 1 hour. The weather is still a little cold in this season, and the scenery in this valley is also a little bleak, but riding is also a relatively new and interesting experience. The price of horse riding in this distance is about 300-320 yuan, which can be properly negotiated with local villagers, but there won't be much difference.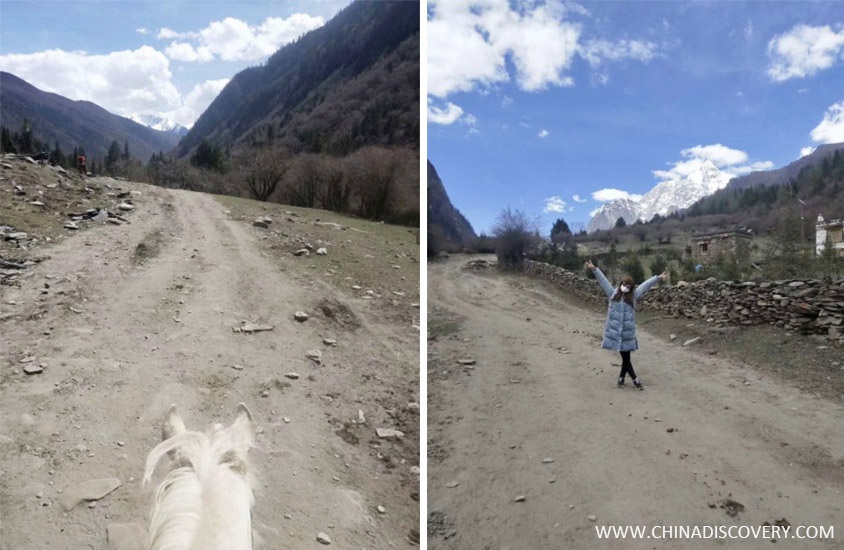 Riding a Horse to Ganhaizi
There are few stores in Changpinggou Valley. If you want to get to the "Muluozi", you need a whole day to go. You can prepare some water and snacks. And the toilet conditions here are not good, you'd better know it beforehand, and bring some antibacterial gel or wipes. The horse is owned by the local villagers. No bank card paying is available, so it's necessary to bring some cash.
Shuangqiaogou Valley
On the third day, we arranged a tour to Shuangqiaogou Valley. Shuangqiaogou scenic spot is 6.6km away from our hotel in Rilong Town, about 15 minutes' drive by car. Shuangqiao Valley is 35km's long in total. The main sceneries in this valley are mainly pastures, rivers, plank roads and forests. It is the earliest developed and most furnished valley. It can be toured thoroughly by sightseeing bus and walked by plank roads. And there are 7 stops for the sightseeing bus in the valley, so you can up and down the bus easily to play. Shuangqiaogou Valley tour is relatively relaxed, with rich scenic spots and the most charming scenery. It should be noted that you can't see Mt. Siguniang from here, but there are more than a dozen snow mountains with a sea level exceeding 4000 meters on this mountain canyon.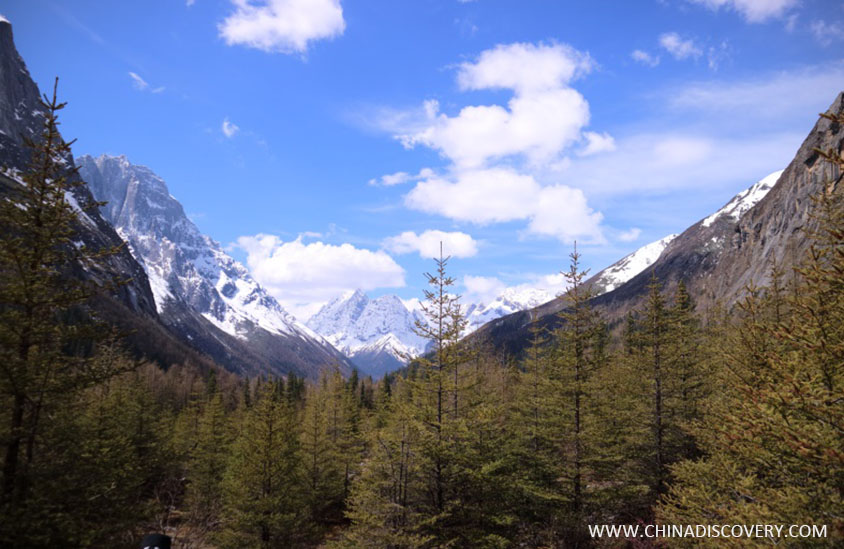 Lush Forests in Shuangqiaogou Valley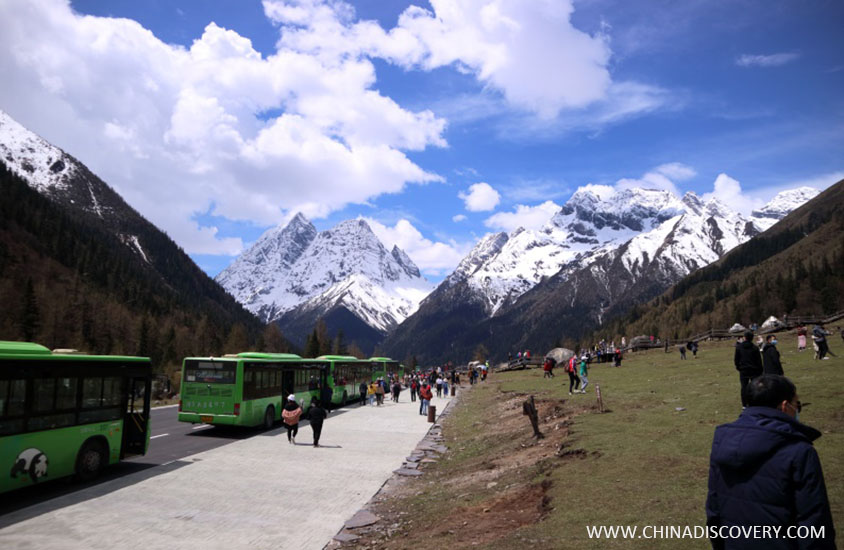 Sightseeing Bus in Shuangqiaogou Valley
In this valley, there are not only the birch, poplar and maple forests, but also the spruce, fir and Sequoia in the high mountain area, as well as the seabuckthorn, shrub and larch. This kind of three-dimensional distribution of plants and the spectacular snow mountain constitute the eight landscapes of Shuangqiaogou Valley, including the special Five-color Mountain. Take a bus from the entrance gate to the end point Forest Glacier Scenic Spot takes about 40 minutes. There is a Chinese guide on the sightseeing bus, who will briefly introduce the main scenic spots along the way and there are 7 scenic spots respectively. It is suggested to browse the scenic spots along the way first, and then choose to get down the bus at some spots you prefer. The average tour time is 4-5 hours. If there is enough time, you can get off at every major scenic spot. The sightseeing bus continuously transport from one stop to next. The bus starts once it is nearly full of passengers.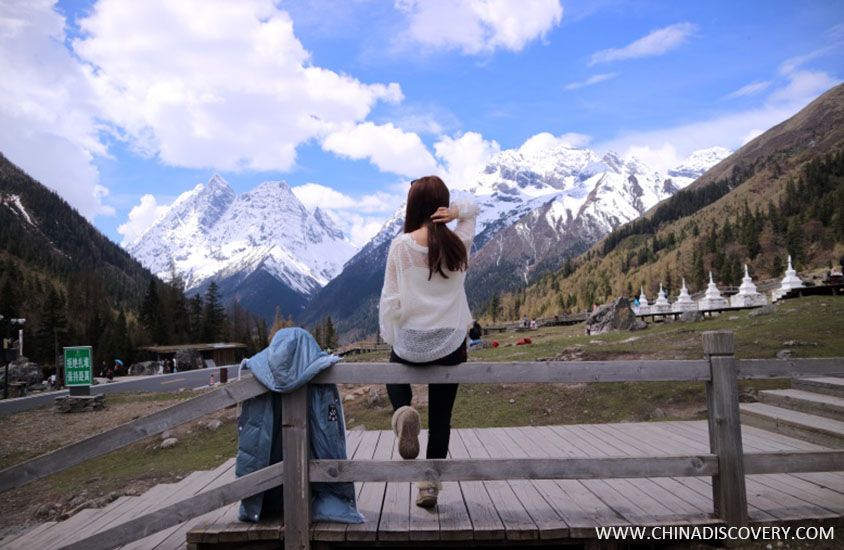 Quite a Spot to Take Beautiful Pictures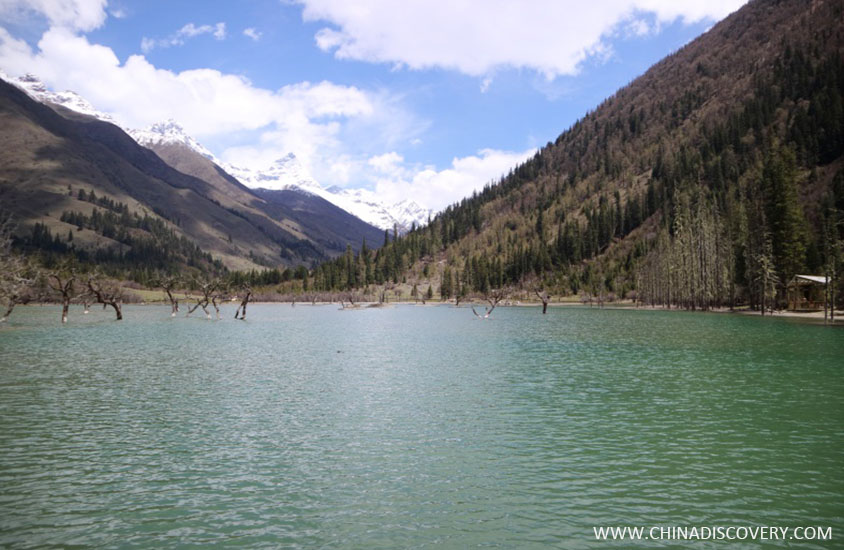 Placid Lake in Shuangqiaogou Valley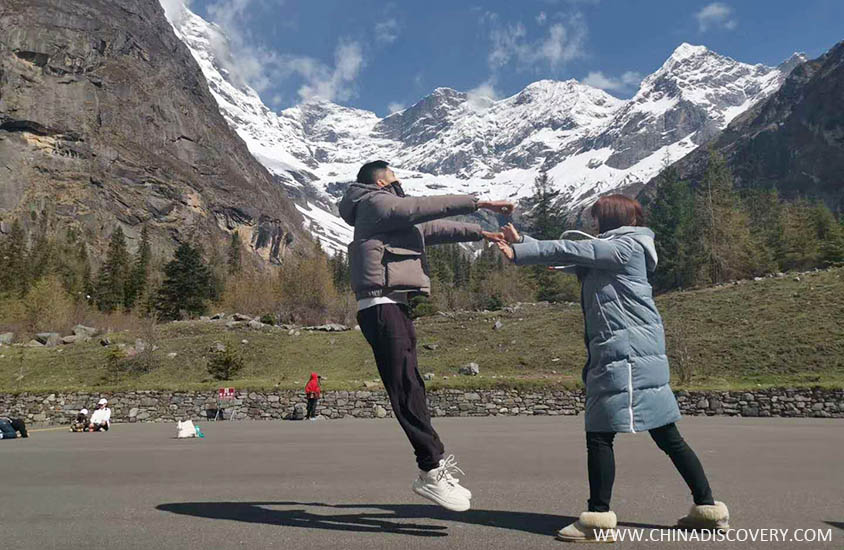 "Feel My Power" - I Said to My Boyfriend
Among several scenic spots, I prefer the end point Forest Glacier Scenic Spot. Here, I can appreciate the glacier at a close distance, overlook snow mountains, and play snow with your friends or families. If you go there with your children who seldom see snow, they should be extremely happy. In addition, there are two plateau lakes, the water surface is green as jade, which is very delicate and clean against the background of snow mountain; there are also some peaceful lawns, sometimes groups of yaks can be seen, just like an oil painting.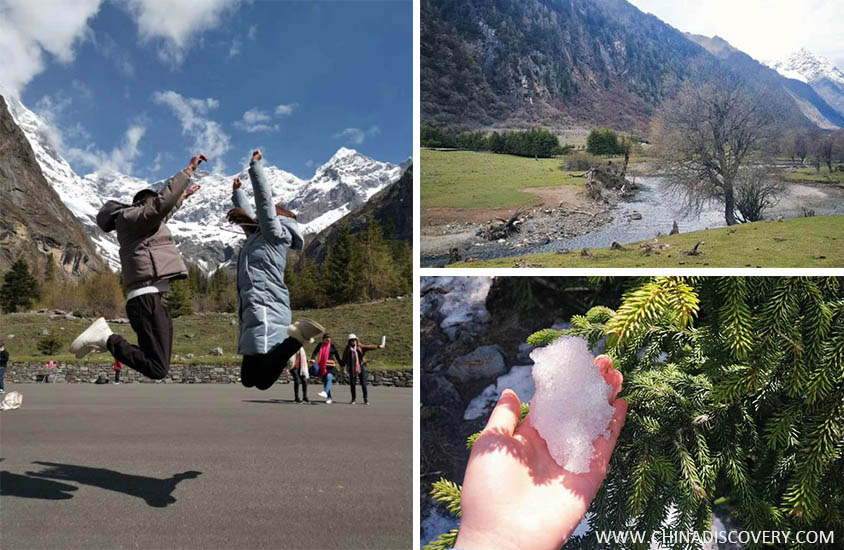 Forest Glacier Scenic Spot
Travel with Me
Hi, I'm Wing. Are you interested in my 3 Days Mt. Siguniang Tour from Chengdu? Feel free to contact me, and I will be glad to tell you more stunning stories about the places I have visited. Or, if you want to customize a tour on your own, I'm always ready to help at any time. With my passion, knowledge and understanding of the essence of travel, I promise I will try my best to make the tour memorable and meaningful for you.
Wing

Travel Consultant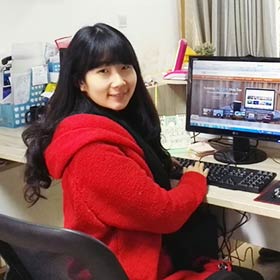 Recommended Tours
Top 3 tours chosen by most customers to explore in the best way. Check the detailed itinerary, or tailor your own trip now with us.
3 Days Mount Siguniang Beauty Tour with Leisure Experience

Chengdu / Siguniangshan / Chengdu
4 Days Mount Siguniang Classic Hiking Tour

Chengdu / Dujiangyan / Siguniangshan / Chengdu
4 Days Mount Siguniang In-depth Tour with Wolong Panda Visiting

Chengdu / Siguniangshan / Wolong / Chengdu
Have a question? Get answers from our travel experts or guests
Your Question:

Your Name:

Your Email: