Hi Wonder,
Here is our feedback.
1. My husband and I want to thank our travel consultant, Wonder Wang, for his travel advice, prompt reply, and professionalism. We had a private group of 5 adults and 2 children. We travelled to 6 places in China in 2 weeks: Xian, Zhangye, Chengdu, Zhangjiajie, Huangshan, and Shanghai. Wonder made all the arrangement for us and kept us updated on everything. We had no problem with the fast speed train, soft sleepers, and flights. Wonder did an amazing job with the planning. We had the itinerary with flight and train details before our departure except for the soft sleepers which could only be booked at a later time. He called us while we were in China and updated us on the tickets for the soft sleepers. We appreciate all his hard work. One thing we commented on throughout the trip was the thoroughness of his planning.
2. At every destination, we were greeted by an English speaking local guide. The local guides took us to every places that were listed in our itinerary. The van was big enough to accommodate 7 of us and our luggage. It was humid in China and we welcomed the air-condition in the van. All the hotel rooms had air-conditioning except for the hotel in Huangshan. It was up in the mountain and the open window brought in cool air.
3. We highly recommend China Discovery. We do have a friend who signed up for a trip next year.
4. We were very impressed with China Discovery and were fortunate to get Wonder as our travel consultant. We had emailed three travel companies with our travel destination and China Discovery was able to provide an itinerary to match our wish at a reasonable quote.
We had a local guide in every province. We highly recommend our Xian guide, Betty. She was knowledgeable and explained things well. Ivy, our guide in Chengdu was friendly and personal. She took us to a place for dinner and showed us what the locals eat. In Huangshan, we had the best guide, Jerry. Jerry walked us to our rooms and checked each room, making sure we had what we needed. He encouraged and motivated us to hike further. He was patience with the adults and children. When I told him that I had lost my train ticket for Huangshan to Shanghai, he stayed calm and helped solved my issue. I was able to purchase a new ticket and got refund at Shanghai train station.
5. As my sister had mentioned, it would be better if family members could sit together on train or plane.
In Zhangye, it would be great if the local guide would give a more in-depth explanation about the geological formation of Danxia landform and not just the shapes of some rock formations.
6. Sure. You are welcome to use our comments and photos. Photos attached.
Lee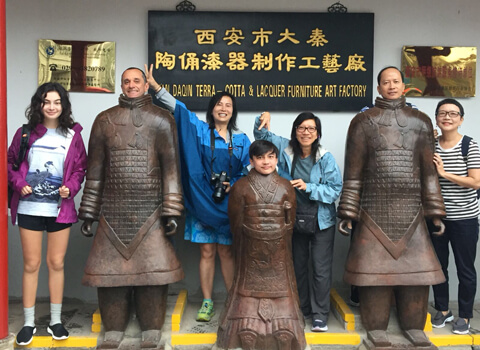 Interesting Experience in Xian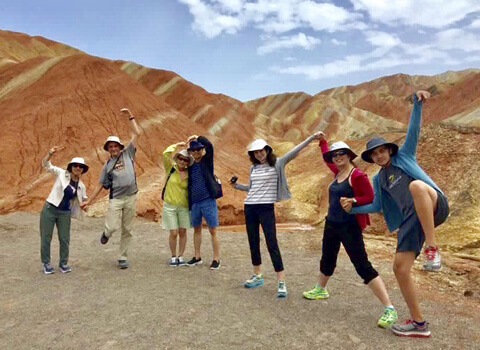 Beautiful Rainbow Mountain in Zhangye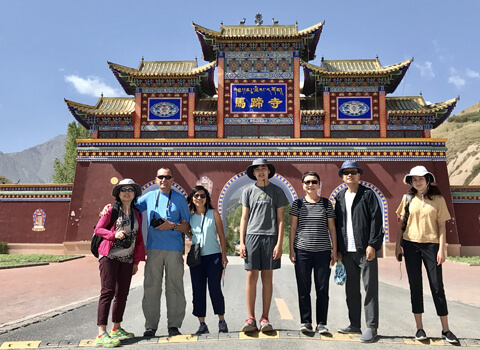 Matisi Temple in Zhangye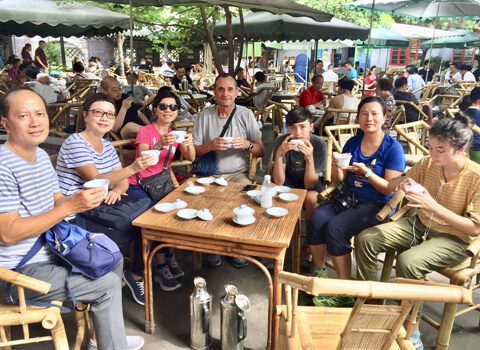 We drank tea in People's Park as local people did