Hello Wendy,
Maria and I are sad that our China Discovery trip that you arranged for us is over, but we are happy that we have arrived home safe and sound.
Thanks again for the wonderful itinerary that you put together for us. We had a wonderful experience and adventure exploring some parts of China that we have only heard about and some we have never heard about.
I would like to commend you on your efforts throughout from our initial inquiry of the trip to the arranging of the itinerary to our satisfaction and also the support and assistance you have provided to our questions and concerns during our trip.
I would also like to provide a special thanks for your quick action and responses with the special arrangements and accommodations to help Maria with her asthma condition. They have helped to improve the conditions to help Maria to recover from her asthma attacks.
From the beginning you have provided responses to our questions and inquiries in a timely manner and have always been patient with addressing some of our concerns. You have helped calm our fears when we first started thinking about a tour of China.
The tour guides were great and we were happy with the services that they have provided. I can also say the same with the private cars/minivans that we used during our trip. They were very comfortable and the drivers were very professional and we felt safe in their hands during our trips.
For the places we visited on our itinerary, what can I say. From the rich long history of Beijing and Xian, the cute Pandas in Chengdu, the relaxing journey and experiences on the Yangtze river cruise, the natural wonders of Zhangjiajie and the modern Shanghai have all been very memorable.
I would also like to say thank you for making the time so that we can meet you and have dinner with us in Chengdu. It was a pleasure meeting you and always wonderful to meet the person face-to-face who we have worked with the last few months on this adventure. We feel we have made a new friend in the process.
We are now looking forward to working with you again for a future tour in China to visit the other wonderful places that we have yet to see. Of course it would include a stopover in Chengdu so that we can visit you, our new friend.
Please feel free to post this email on your website so that other potential clients can read this and see how truly satisfied and thankful we are in working with you on our China Discovery adventure. I have no problems recommending your company China Discovery and especially you Wendy for arranging any tours to China. You are a pleasure to work with.
We have taken hundreds and hundreds of photos and we will share a few with you that you can post once we are able to organize them.
With Best Wishes and Warmest Regards,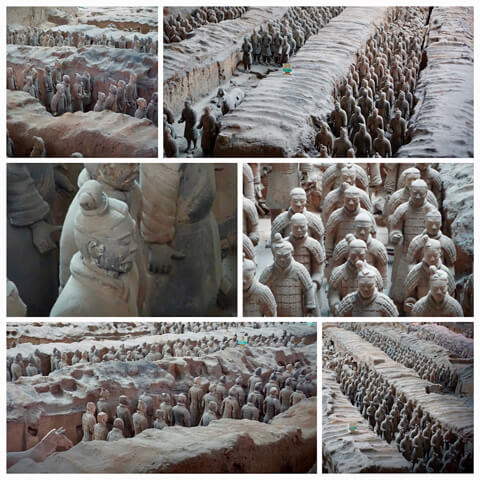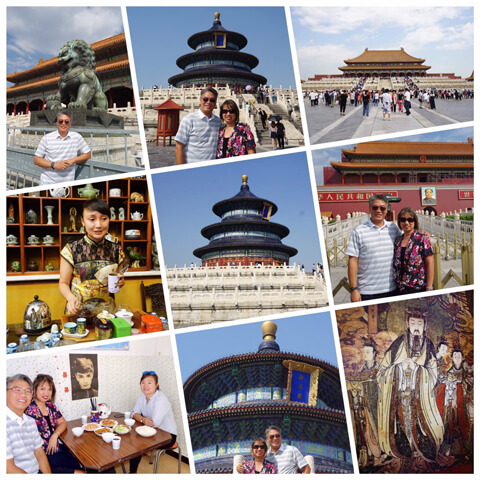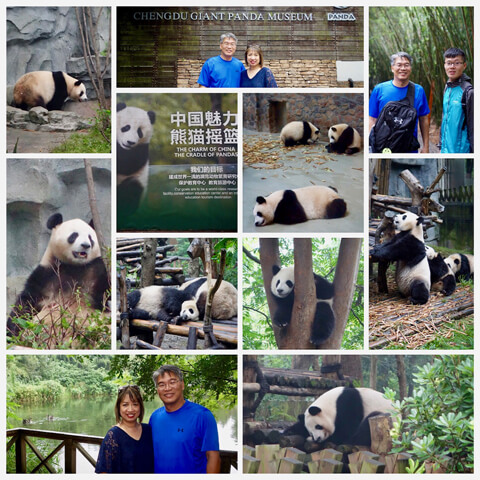 Our Sweet Memory in China