Hi Laura,
We are back home after the wonderland vacation in China.
Thank you for working with us since last Autumn, to prepare and organize the China Discovery tour itinerary for us which was very interesting satisfying for us to visit and enjoy.
Next Time I come to Chengdu, we must plan to see the Dragon Boat Festival and eat Zongzi and drink wine. Your culture is very rich, and you need many needs visit to learn and appreciate it.
You did a fine job as our tour operator, and thank you Laura.
Regards,
James
The following photo was shared by James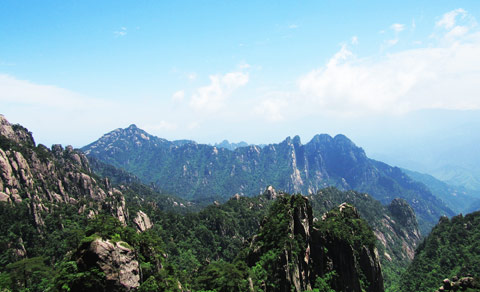 James visited Yellow Mountain in June 2015