Dear Rita,
Hope you are well. Since we left China we have been very busy, thus it took us some time to answer you, sorry about that.
First of all we both would like to thank you very much for everything from the itinerary you prepared, to the help you gave us with any issues that occured during the trip and last but not least for your kindness. We really hope that next time we go to China we visit Chengdu so we can meet. We also hope that by now you have received a postcard we sent to you from Portugal before we left to China :)
For sure we will share our experience with our friends, in fact we have already started to do so with a few friends we have met since we came back.
We also hadn't forgotten about the feedback, so here it goes.
1. The tour arrangements prepared by Rita were amazing. We cannot think of a better person to plan it or a better plan according to our preferences. Regarding the places visited we enjoyed very much the tour, from the cultural part (visiting ethnic villages) to the history of the Forbidden City and the scenery of the Great Wall and Stone Forest among many others. From all the Hotels we must highlight the Guilin Golden Oriole Hotel, excellent, above and beyond our expectations. From the guides Maria in Shanghai was amazing, but Eric (Beijing), Angela (Xi'an) and Mary (Kunming) were also very good. Even though flexible and overall making an effort to help us we cannot say that Michael did a good job for the reasons discussed in previous emails and promptly clarified by Rita. The meals were very good and we were also very happy with the transportation arrangements. Additionally, the care to our travel arrangements by the guides was impressive and made us feel very comfortable.
2. Yes. I'm willing to recommend your service to those who would like to come to China
3. In our opinion ChinaDiscovery makes a great effort to provide a worriless tour and is very efficient in addressing our worries and problems. Of course this impression is to a great extent due to the amazing work of Rita Jiang.
4. We would be happy to publish it on our website. Photos often tell more than words and we would appreciate if you share some of them with us.
6. We have many things to do now, but we might make a photo album about our trip. Still, since we do not know when that will happen, please find attached some memorable photos of our trip that we hope can help you. In any case, when you use them please tell us so we can keep track of it.
Hope this can help you.
All the best to you Rita,
Goncalo and Sandra
The following pictures were shared by Goncalo and Sandra .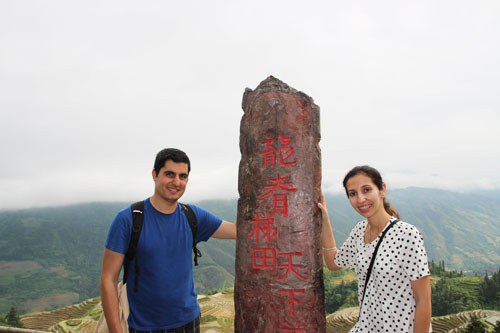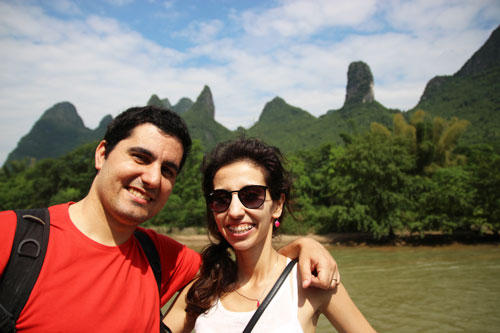 Goncalo and Sandra visited Guilin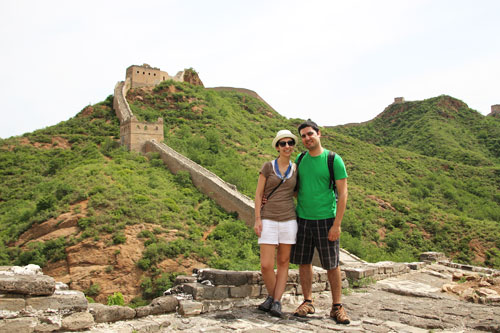 Goncalo and Sandra Visited Great Wall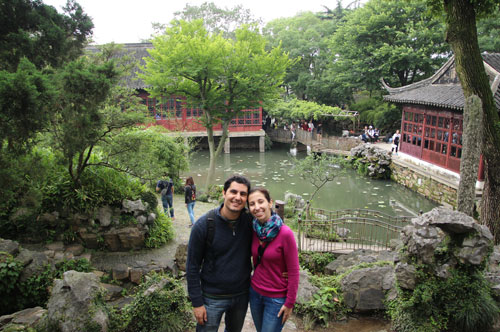 Goncalo and Sandra Visited Suzhou