Dear Johnson,
I am very appreciative of your excellent assistance with booking our Yangtze River Cruise. You were always prompt in responding to my inquiries, answered my question completely, and generally provided excellent service.
I would be happy to recommend your services to anyone looking to visit China.
Generally, the Yangtze River Cruise went very well. The overall trip down the river was very interesting, and the included side trips were excellent. The accommodations were good, there was an excellent variety of food, and everything was handled very professionally.
The trip overall was quite interesting and enjoyable, and your service was excellent.
Thank you again. I wish you all the best.
Andrew Edmund Scharlach
The following pictures were shared by Andrew Edmund Scharlach.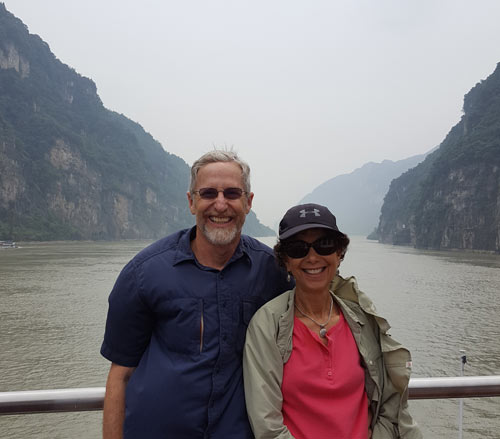 Andrew's Family visited Yangtze River