Hi Bertina,
Sorry for my late reply, but we have returned from our trip very recently.
We had a very good time on the Yangtze River cruise. The quality of service on board and the attractions during the trip met our expectations. Also the one-day tour with the driver+guide went well – even though we did not really get to see the Pandas. They were mostly inside in the shadow.
I have attached a few pictures for your reference,
Best regards,
Peter
The following pictures were shared by Peter.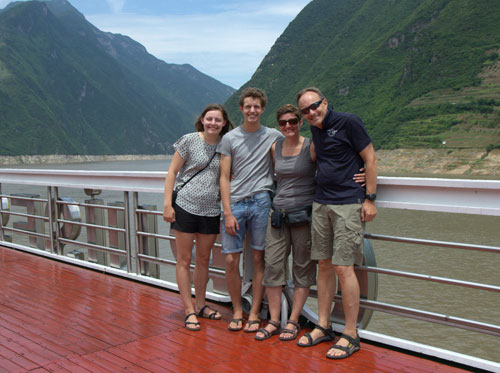 Peter and his family's happy Yangtze Cruise Tour