Dear Johnson,
Here is my answer below, you are really fantastic!
How are you? How's the tour?
The river cruising were amazing, stunning view and everything is great.
For improving the service, could you please answer the below questions as a simple feedback?
And any travel photos are welcome as well. It will be highly appreciated if you agree to let us put your evaluation E-mail and photos on our website. 
Here below are the questions for you:
1. Is your travel consultant of our company fast enough to answer your E-mail and patient enough to answer your questions?
Yes, Johnson Wang is very fast and give clear information.
2. How do you comment your tour arrangements?
I would recommend that the travel should include transport to and from the piers because it is really hard to find transportation to get to the pier.
3. Are you willing to recommend our service to your people who also have an interest to visit China?
Yes, I will surely recommend you service.
4. Your general opinion on us?
Overall service is great.
5. Do you have any suggestions on improving our services?
No
6. Can we use your comments of our service, the photos or other images that you took on the tour for our websites, brochures, marketing and publicity? If yes, could you please send us some of your photos by E-mail?
I have attached some photos that you could use.
Thanks in advance.
Best wishes and have a nice day.
Yours sincerely,
Piyanuch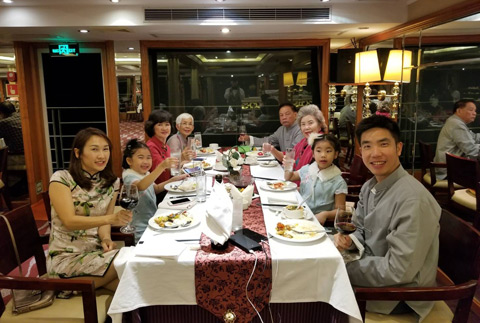 Our Wonderful Meal in Yangtze River Cruise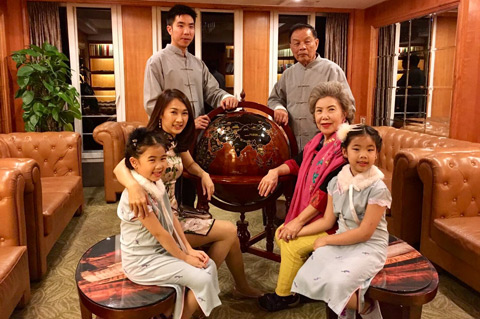 Our Happy Family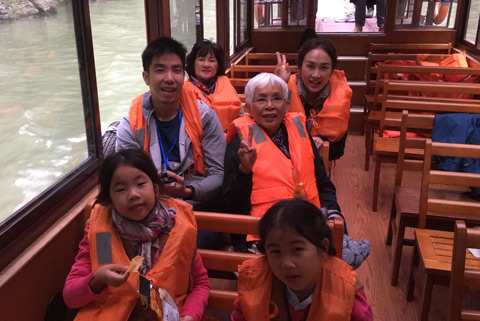 Great Cruise Tour