Hi Catherine,
I have attached some photos which we are happy for you to use alongside any of our comments.
Thank you for arranging a terrific trip for us, it was everything we expected and more. You always answered our emails promptly with care and consideration and showed great patience as we tried to design an itinerary to suit six people.
All of our tour guides were very friendly and knowledgeable with good command of English. The itinerary was comprehensive taking in all that we wanted to see and do yet flexible enough to allow us to change options. The accommodation was good, even when we found the hotel in Longji closed Alice, our guide, sorted the problem very quickly and found us alternative accommodation nearby.
Given the competition between tour operators, we would make some small suggestions for improvements.
The lunches that were included were generally good however, we would have liked a choice of food. There was a large amount of food served, some of which we didn't eat and we felt a lot was wasted. This could have been avoided if we had chosen our meals and we would have enjoyed all the food.
Although we asked, it did not seem possible to check in for internal flights before arriving at the airport so at times we were not able to sit together or even in couples.
We did ask not to go to places of interest that were in fact nothing more than retail outlets such as the terracotta army factory and the pearl museum yet we were still taken there and told it was part of the tour. These places were a waste of time and should be genuinely optional.
These are small points in what was really an amazing time in China, we would certainly recommend China Discovery to our friends.
Many thanks again
Miriam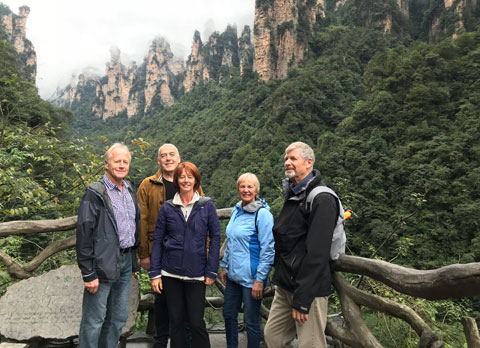 The landscape in Zhangjiajie is very beautiful and featured