Hi Stephanie!
We got back yesterday night!
We were so tired, almost 30 hours flight!!!
But the trip wa samazing!
And any travel photos are welcome as well. It will be highly appreciated if you agree to let us put your evaluation E-mail and photos on our website.
Of course we agree on you to put our evaluation on your website.
Here below are the questions for you:
1. Is your travel consultant of our company fast enough to answer your E-mail and patient enough to answer your questions?
Stephanie was a great consultant, she was efficient, prompt and patient in answering our questions. She was always kind and friendly.
2. How's the service of the tour guides during your whole tour?
Tour guides were great!! Very knowledgeable on their city history and economic facts. They were helpful, friendly and always ready to solve our group situations. They were there for us from our welcoming at the airport arrival to the last procedure when we took our flights back home. We never felt alone! And that´s important, specially with language issues.
3. Would you like to recommend our company?
We highly recommend China Discovery Tours!!
It was the best option in service and price!
We will travel again with their support!
Let me get into my pictures, and I will send you some group photos!
Regards,
Rebeca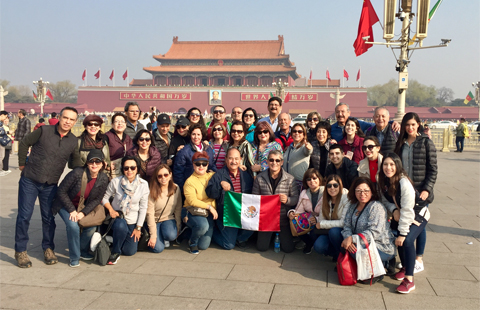 Rebeca's Group visited the Tiananmen Square in Beijing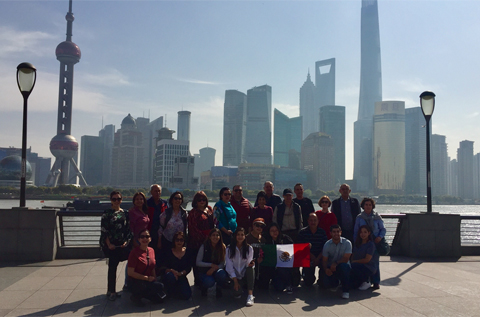 Rebeca's Group enjoyed the view of the Bund