Dear Johnson
Please see my review below;
1. Is your travel consultant of our company fast enough to answer your E-mail and patient enough to answer your questions?
Yes, all e-mails were promptly replied to and all questions answered.
2. How do you comment your tour arrangements?
All arrangements were very well organised, all transport, pick ups and transfers were on time and meeting the guides was easy in all locations.
3. Are you willing to recommend our service to your people who also have an interest to visit China?
Yes we would definitely recommend China Discovery.
4. Your general opinion on us?
Very professional company. Very pleased with all service from start to finish.
5. Do you have any suggestions on improving our services?
6. Can we use your comments of our service, the photos or other images that you took on the tour for our websites, brochures, marketing and publicity? If yes, could you please send us some of your photos by E-mail?
Yes more than happy for our comments to be used in publicity. All of our guides and drivers were very good, however, we would like to make a special mention for Timo and the driver in Xian. Timo was very knowledgeable and really made our time in Xian memorable. The driver was excellent, a very safe driver who kept the van clean and every time we left the van he had replenished the used water bottles.
I have attached 2 pictures of us on the holiday.
Kind Regards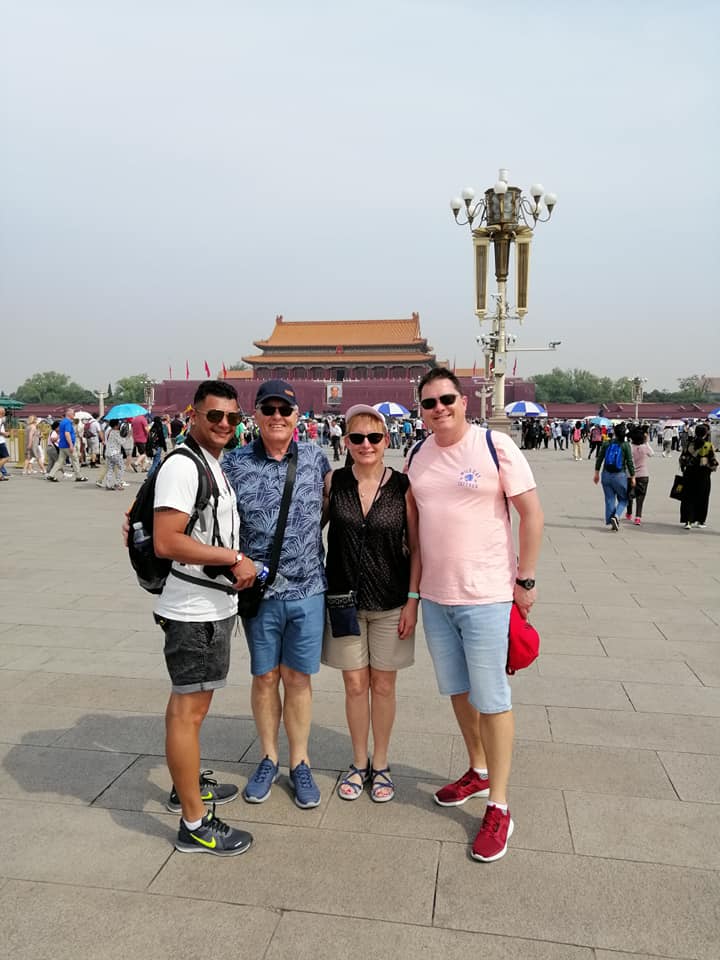 Tian'anmen Square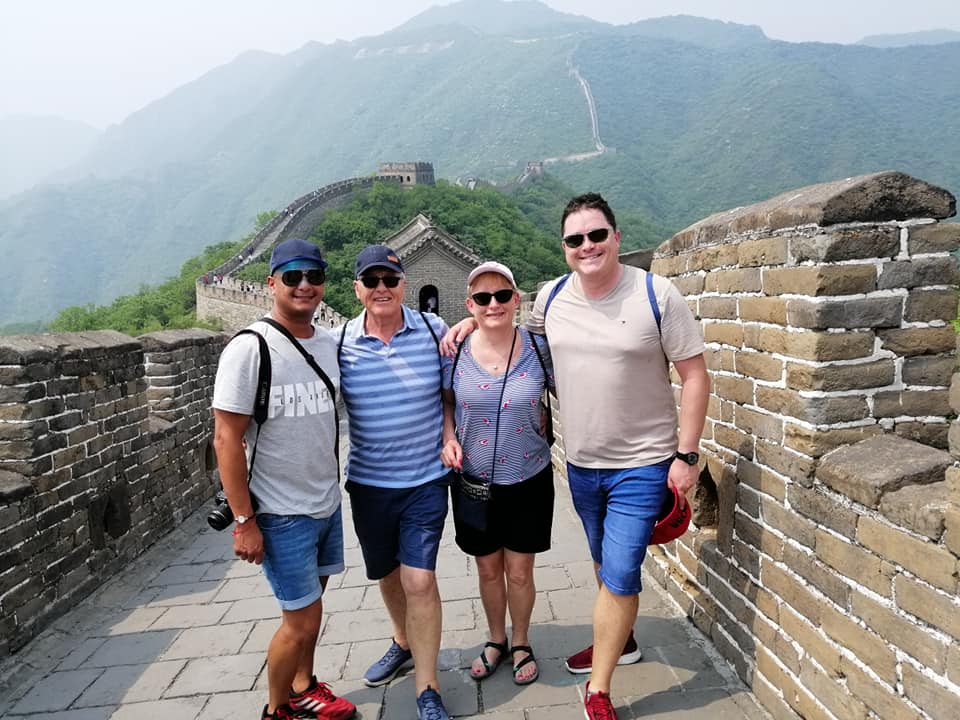 The Great Wall of China