Hi Johnson,
We got back at the end of last week so apologies for the delay. Please find attached some photos, let me know if you can't open them and I can try to send again. Please see below answers to your questions.
Is your travel consultant of our company fast enough to answer your E-mail and patient enough to answer your questions?

Yes - Johnson was always very quick to reply back and was able to help with all of our questions. He was even able to help book flights for us when our original flights were cancelled.

How do you comment your tour arrangements? The tour was great. We had 2 tour guides across the 2 days and both were very knowledgeable.

They were friendly and keen to share their culture with us. The time we spend at each location was just right.

Are you willing to recommend our service to your people who also have an interest to visit China?

Absolutely. I would definitely recommend the Jiuzhaigou tour that we were a part of.

Your general opinion on us?

Very professional and helpful.

Do you have any suggestions on improving our services?

No, can't fault the service we had.

Can we use your comments of our service, the photos or other images that you took on the tour for our websites, brochures, marketing and publicity?
If yes, could you please send us some of your photos by E-mail? Yes, no problems.
Brent
The following picture was shared by Brent.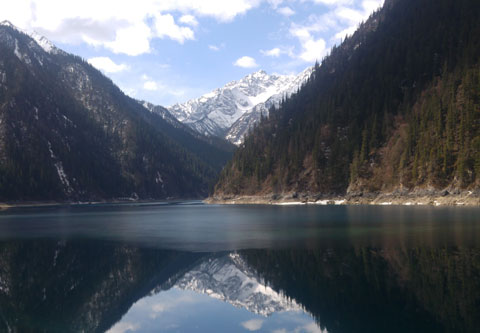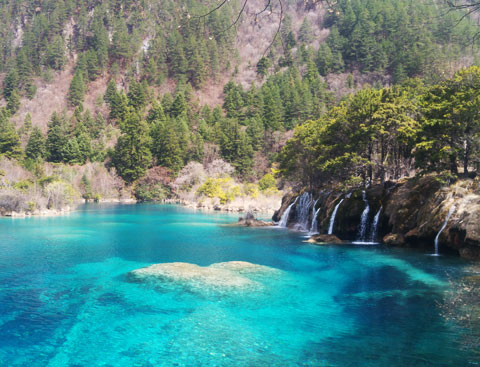 Beautiful Landscape in Jiuzhaigou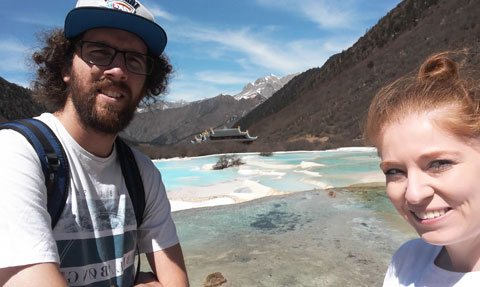 Good Time in Huanglong National Park