Fujian, short for Min (闵), is the province located in the southeast coast of China. It is bordered by Zhejiang Province to northeast, Jiangxi Province to west and northwest, Guangdong Province to southwest and facing Taiwan Island with Taiwan Strait in between. Fujian is mostly mountains and is traditionally described to be "Eight Parts mountain, one part water and one part farmland". The northwest is higher in altitude with the World Cultural and Natural Heritage Site – Wuyi Mountain situated and the southeast is the coastline with many bays and islands and among them Gulangyu Island is the famous one.
Fujian has a long history. In the Mid-Tang Dynasty, five states set, namely Fu, Jian, Quan, Zhang and Ting. This is where the name "Fujian" comes. In Southern Song Dynasty and Yuan Dynasty, Fujian had built trade relationships with more than one hundred countries and areas and the famous Maritime Silk Road started from this perch. Fujian was the starting point of Zheng He's Naval Expeditions during Ming Dynasty, made first voyage in 1405.
Why Visit Fujian Province:
Hakka Culture & Unique Earthen Buildings. Hakka, a subgroup of the Han Chinese, literally means "guest families", are thought to have originated from the lands bordering the Yellow River and moved and settled in Southern China. Hakka people speak Hakka language and have unique architecture based on defense and communal living - Hakka earthen buildings (Tulou). The architectural style of Hakka forts (round or square, designed as a large fortress and apartment building in one) is unique in China and around the world. Travelers who want to see the exceptional examples of a building tradition and experience a particular type of communal living, you can come to see Tulous in Yongding and Nanjing counties in Fujian Province.
World Heritage Site of China. There are three world heritage sites, including Mount Wuyi (in 1999) with serene beauty of the dramatic gorges and numerous temples and monasteries, providing the setting for development and spread of neo-Confucianism; Fujian Tulou (in 2008) with 46 buildings constructed between 15th and 20th centuries mainly located in Yongding, Nanjing and Hua'an; China Danxia Landform (Fujian Taining, in 2010) characterized by spectacular red cliffs and a range of erosional landforms, including dramatic natural pillars, towers, ravines, valleys and waterfalls.
Beautiful Coastal Scenery & Paradise for Photography. Fujian is the largest province with 3752-kilometer continental coastline and 807-kilometer island coastline. While Xiapu nevertheless has the largest mudflat encompassing 40 square kilometers and more than 400 kilometers of coastline which is listed as "Top 10 Paradises for Photographers" to shoot tiger-striped beaches, bamboo structures and poles, buoys and fishing vessels…
......
Top Travel Destination in Fujian: Xiamen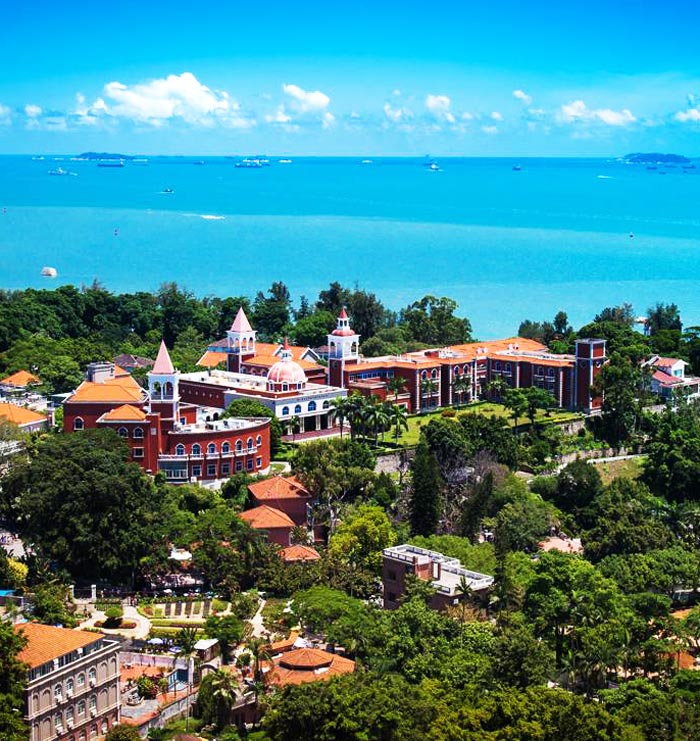 Xiamen, or many tourists may call it Amoy, is located in southeast tip of Fujian Province. It is composed of Xiamen Island, Gulangyu Island, Haicang Peninsula, Jimei Peninsula, Xiang'an Peninsular, Tongan, Jiulongjiu, tc. Xiamen is a port scenic city which is praised as a charming "Garden on the Sea" for the city is sitting on the sea, while the azure sea is crossing the city. It's also the home to thousands of egrets, and the shape of Xiamen is also like an egret, thus Xiamen is also called Egret Island. Leisure, handiworks, snacks, encounter a cute cat or dog – this slow life is the best travel experience that Xiamen can offer to tourists.
As the saying goes, so many stories have happened in this city, would you like to take a visit and enjoy a memorable time here?
Learn more about Xiamen >>
Learn more about Fuzhou >>
Popular Attractions in Fujian
Integrated by mountains and the sea, Fujian owns many highlights for travelers to discover. You won't be disappointed for it has different kinds of tourist attractions, from the picturesque and poetic islands to authentic rural villages, from painting-like mudflat to breathtaking mountains...
&nbsp
Weather & Places to Go for Each Season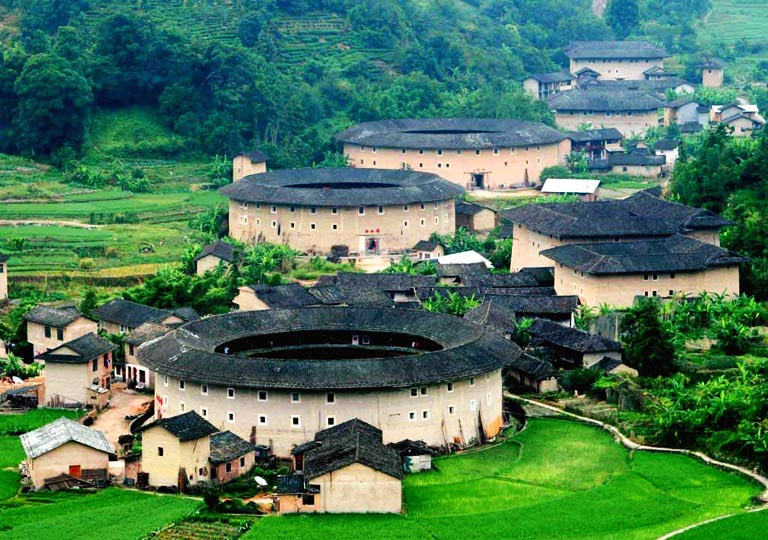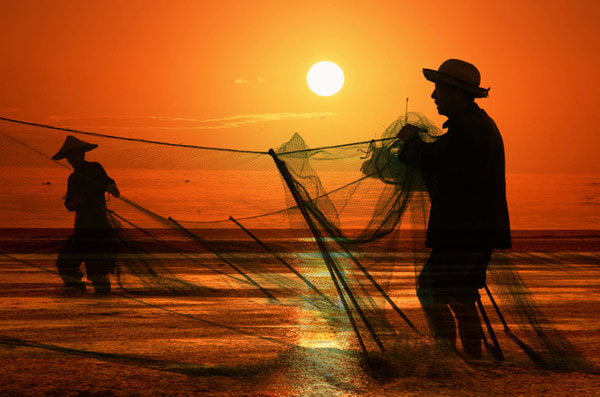 Fujian Province is situated in Tropic of Cancer which deeply influenced by the monsoon circulation and terrain. Hence, the climate of Fujian belongs to subtropical maritime monsoon climate with mildly cold winters and humid summers. It has an average temperature around 17~21℃ and an average rainfall around 1400~2000mm. All in all, Fujian can be visited all year round and you can travel anytime you like. The following recommended places in each season are for your reference.
The best places to visit in spring (March to May): Gulangyu Island, Nanjing Tulou, Yongding Tulou
The best places to visit in summer (June to August): Wuyi Mountain & Nine Bends Stream
The best places to visit in autumn (September to November): Xiapu Mudflat, Guanzhai Mountain Liancheng
The best places to visit in winter (December to February): Xiamen Island, Gulangyu Island
To have more suggestions to travel at the best time in Fujian Province, please feel free to contact our professional travel consultants.
Transportation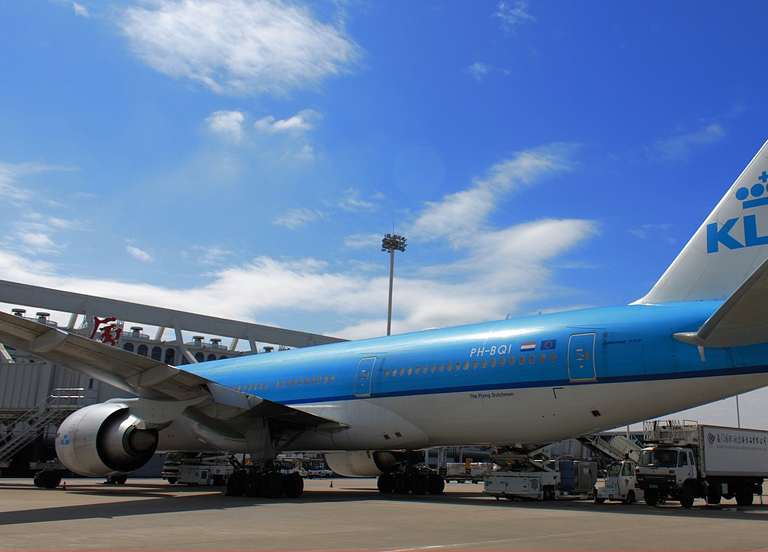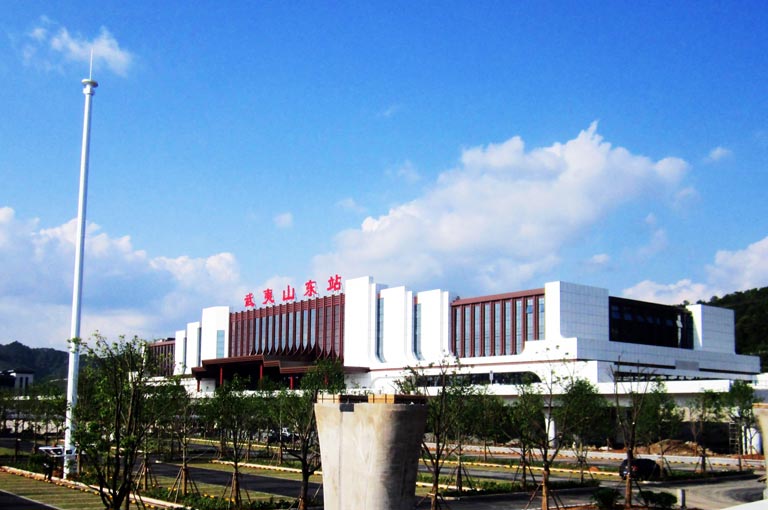 Fujian has a very convenient transportation with both flights and high speed trains well connected the main tourist attractions. The Fujian airports include Xiamen Gaoqi International Airport flights to Fuzhou, Wuyishan and other cities in China), Fuzhou Changle International Airport (106 international and domestic airlines), Wuyishan Airport (flights to Xiamen, Fuzhou and other main cities of China), Longyan Guanzhai Airport (flights to Xiamen, Fuzhou, Wuyishan).
High speed trains are formed a convenient network in Fujian that travelers can transfer among the popular destinations by high speed train, such as Xiamen – Wuyishan (G trains and D trains are available which takes 3~3.5 hrs), Xiamen – Nanjing County (more than 10 D trains and G trains provided the service which takes only 0.5 hrs), Xiamen – Longyan (numerous D trains and G trains are offered which takes about 1 hr), Xiamen – Xiapu (more than 10 D trains running which takes about 2.5 hrs), Xiamen – Fuzhou (numerous D trains and G trains are in service for 1.5~2 hrs). Besides, travelers can take high speed trains from Fujian to other destinations, like Hangzhou, Shanghai, Nanchang, Hefei, Nanjing, Shenzhen, Beijing, Qingdao, etc.
China Discovery offers private car service in each destination (pick-up and send-off service included) and even for transfers between two destinations, you can enjoy worry free journey with us.
Accommodation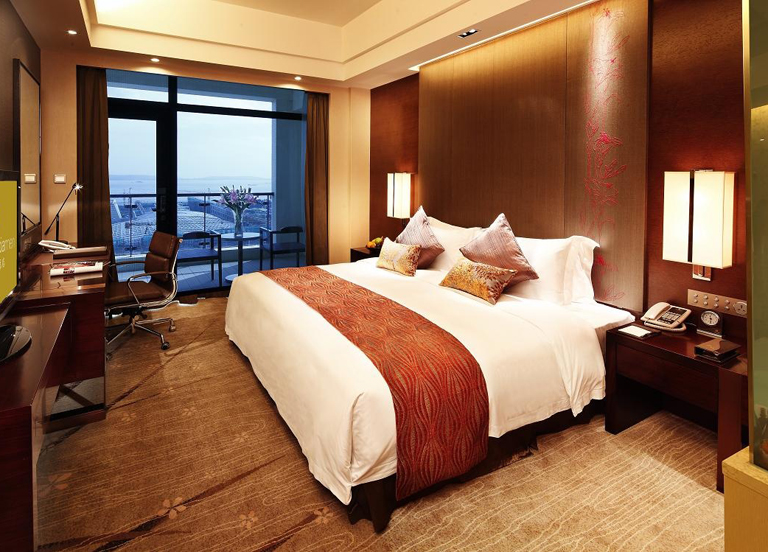 Accommodation choices are a lot while visit Xiamen, Nanjing & Yongding Tulou, Mount Wuyi and Xiapu Mudflat. In Xiamen, you can choose from luxury 5-star, comfortable 4-star and budget 3 star hotels in Xiamen City which are appreciated mostly by our customers, for their high quality services, great locations which easily transfer to airport/train station and tourist attractions and the very reasonable prices. In Nanjing and Yongding, you can have a unique stay in local Hakka Tulou house to experience the real Hakka life. In Wuyishan, you will live in hotels with beautiful natural environment at the foot of the mountain. While, in Xiapu County, you can accommodate in a basic but comfortable hotel which guarantees you never miss the masterpiece of nature.
Fujian Travel Maps
We have collected some useful Fujian maps including Cities Map of Fujian, Fujian Tulou Map and Fujian Tourist Maps to help you have a better understanding about Fujian and plan a Fujian tour easily. All the maps can be enlarged to get large maps.
Other Destinations in China
Besides the Amazing Fujian Province, traveler can reach the Colorful Yunnan Province to explore 25 ethnic minority groups' culture and Abundant Sichuan Province to have close contact with the cute giant pandas. Moreover, the most-visited destinations, like Beijing and Shanghai, are waiting for you to discover!
China is vast and diverse. You can choose your favorite destination among more than 70 tourist destinations and regions. Check all destinations in China >>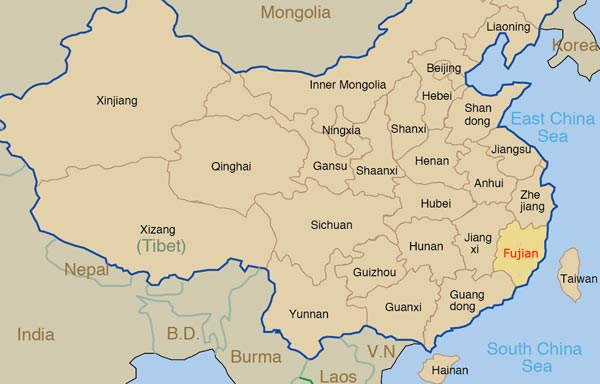 Chinese Name: 福建
Chinese Pinyin: fú jiàn
English IPA: /'fu:'dʒjen/
Capital: Fuzhou
Population: 38.4 million
Language: Mandarin, Southern Fujian Dialect, Hakka Dialect
Climate: Subtropical Monsoon Climate
Area: 12140000 Hectare
Historic Cities: Quanzhou, Zhangzhou, Fuzhou, Changting...
Highest Point: Huanggang Mountain (2157 meters)
The Largest Plain: Zhangzhou Plain
The Largest Island: Pingtan Island
Time Zone: (UTC+8)
Plan your Fujian Tour
Most travelers come to Fujian to visit Xiamen and its nearby surroundings. It usually takes 2~5 days and you may spend one day in Xiamen and extend to Nanjing Tulou for one day and Yongding Tulou for one day for Hakka culture discovery. To explore further, many travelers choose to reach Wuyi Mountain from Xiamen by high speed train or flight for about 2 days trip. Some travelers who are interested in photography, they may also cover Xiapu Mudflat, the most beautiful coastal line in China, to shoot the masterpiece of nature. Choose your favorite trip or you can customize it with us!
Top Fujian Tours