Xiamen Map, Xiamen China Map, Xiamen Fujian China Map
Xiamen is an ideal holiday destination rich in beautiful beach, islands, gardens, temples, colonial style architectures and so on. Plus its unbeatable pleasant weather all year around, there are hundreds of and thousands of visitors heading to Xiamen for vacation every year! Where is Xiamen? What to do and see in Xiamen? How to get there? To help you know more about this tourist city in China and have a better plan to visit it, here in this Xiamen Maps guide, we will introduce you useful information of Xiamen by map. Check Xiamen China Map, Xiamen Tourist Map, and Xiamen Railway Map and so on now!
Xiamen Location Maps - Where is Xiamen in Fujian, China?
Xiamen lies on the southeast coast of China, facing China's Taiwan Island across the sea on its east side. It is a vital city of China's Fujian Province. The following Xiamen China Map, Xiamen Fujian Map and Xiamen City Map will help you have a better understanding of its location!
Xiamen Tourist Maps - Tourist Attritions in Xiamen
Highlights in Xiamen are a lot, including the world-famous Gulangyu Island, which has been added into the UNESCO World Heritage list since 2017. Besides, there are Nanputuo Temple, Hulishan Fortress and Zhongshan Road Pedestrian Street waiting for your visit. Xiamen is also famous for its nearby sacred Fujian Tulou Clusters and beautiful Wuyi Mountain! Xiapu Mudflat, the paradise for photography, is also only 2.5 hours or so from Xiamen by high speed train!
Check more about Xiamen Things to Do >>
Xiamen Transportation Maps - How to Get to & Travel around Xiamen
Travelers can get to Xiamen by flight, high speed train and cruise. And in Xiamen, there are metro, ferry, taxi and bus for you to get around. The Xiamen Transportation Maps below, including Xiamen Metro Map, Xiamen Gulangyu Ferry Map, Xiamen High Speed Railway Map, etc. will give you a glimpse of how to get to and travel around Xiamen. Check more about Xiamen Transportation >>
How to Plan Your Xiamen Tour
Most visitors prefer to spend 2-4 days covering the highlights of Xiamen City and surrounding. They usually spend one day visiting the best attractions in the city area including Gulangyu Island, South Putuo Temple, Hulishan Fortress, Zhongshan Road, etc. And enjoy 1-2 days to Fujian Tulou clusters in Nanjing and Yongding to see the famous earthen buildings listed as World Cultural Heritage. If you want to explore Xiamen deeply, plan 1 more day to discover Huandao Road, Jimei School Village, The Eighth Seafood Market, Wanshi Botanical Garden, etc. !
✔ 2 Days Xiamen City Tour with Gulangyu Island
Besides, you can also plan as many other visitors to spend 5-6 days visiting Wuyishan together with Xiamen and Fujian Tulou to appreciate more natural and cultural charm of Fujian Province.
✔ 5 Days Xiamen, Nanjing Tulou & Mount Wuyi Discovery Tour
If you are interested in photography, you can add 2-4 days to shoot Xiapu Mudflat in Ningde.
✔ 4 Days Fujian Xiapu Mudflat Photography Tour
If you want to discover more culture and nature highlights to Fuzhou, Quanzhou, etc., plan 1-2 more days for each destination.
Beyond Fujian, China boasts a lot of wonderful nature, culture, history and city charm to discover, such as Beijing, Shanghai, Guangzhou, Guilin, Chengdu, Huangshan, Hangzhou, Yunnan, etc. Extend your Fujian trip to more popular destinations to enrich your exploration of China in one go!
► Check more popular Xiamen Tour Packages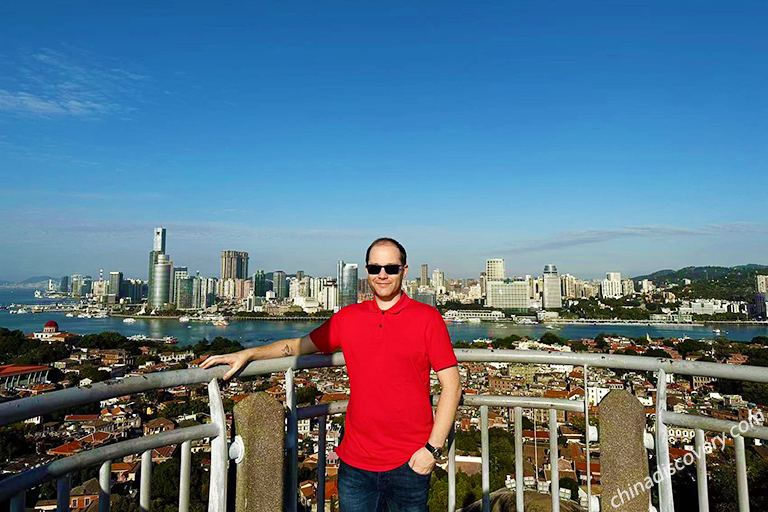 Gulangyu Island in Xiamen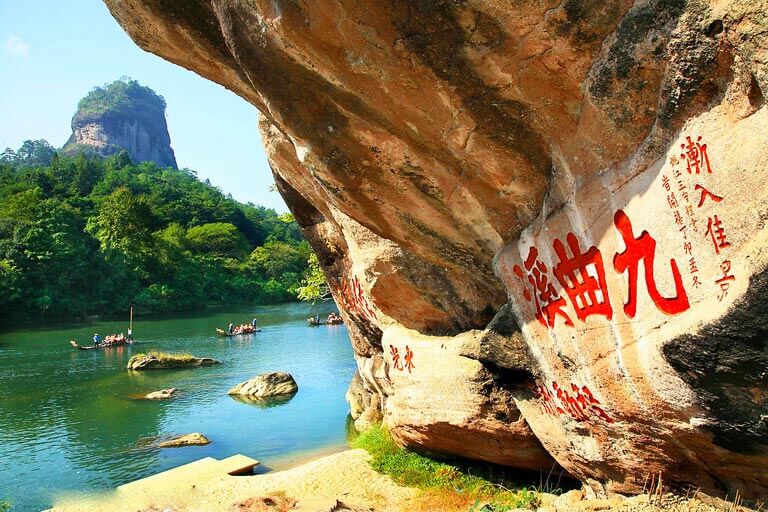 Wuyi Mountain
Travel Xiamen & Fujian with China Discovery
China Discovery is an experienced, professional and reliable travel companion devoted to offering high-quality and the best tour services for all travelers to China. In order to have a hassle-free travel and focus on the trip itself, it's highly recommended travelling with China Discovery. So, you can enjoy convenient airport pick-up and drop-off service and transportation to all scenic spots in a safe, clean, comfortable, air-conditioned and non-smoking vehicle. Also, we will arrange knowledgeable local English-speaking tour guide, excellent accommodation and dining arrangements to ensure you rest well and get better understanding of highlights in Xiamen and Fujian. The tour can be tailor-made according to your interests, time, group size, budget and every special need. If you are interested, please feel free to contact us to customize your tour!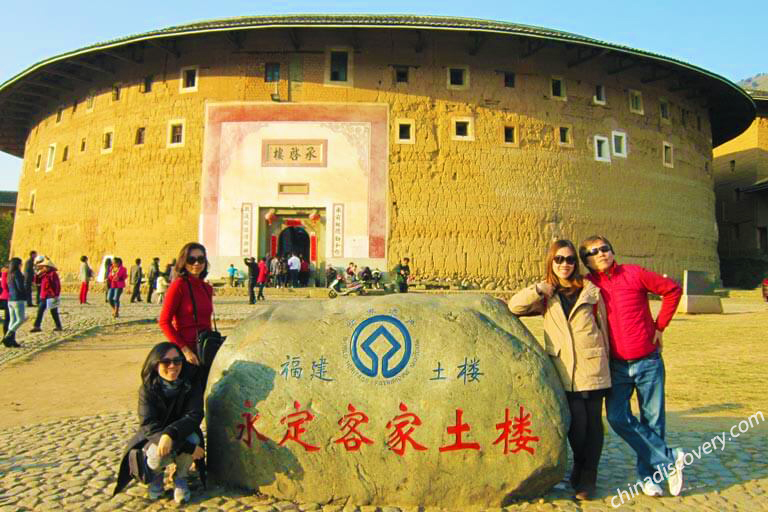 Our Customers Traveling in Fujian
More about Fujian Travel Guide
Recommended Xiamen Tours
Top 3 Xiamen tours chosen by most customers to explore Xiamen in the best way. Check the detailed itinerary,or tailor your own trip now with us.
5 Days Xiamen, Fujian Tulou & Mount Wuyi Discovery Tour

Xiamen / Nanjing Tulou / Yongding Tulou / Xiamen / Wuyishan
3 Days Classic Xiamen and Fujian Tulou Tour

Xiamen / Nanjing Tulou / Yongding Tulou / Xiamen
5 Days Xiamen & Fujian Tulou Highlights Tour

Xiamen / Nanjing Tulou / Yongding Tulou / Xiamen