Anhui, is a landlocked province located in eastern China and the middle & lower reaches of the Yangtze River. Its name derives from the names of its two cities - Anqing and Huizhou (present Huangshan). Huizhou, playing a significant role in China's history and culture, makes Anhui an interesting destination to explore. Far more than that, Anhui offers many other great things to see and to do. No matter you want to immerse yourself into the beautiful mountains and rivers, or want a meaningful trip with different experiences, like hiking, photography, religion, Chinese philosophy, architecture, food, opera, etc., Anhui can meet your expectation successfully.
Why Visit Anhui Province:
Picturesque Yellow Mountain - Yellow Mountain (also known as Mount Huang), located in Huangshan City, is not only an icon of Anhui Province, but also a symbol of Chinese landscape. In many Chinese tourist brochures, Yellow Mountain has a name. In the beautiful Yellow Mountain, you can feast your eyes on breathtaking peaks, stones, fogs, pines, etc.
Sacred Jiuhua Mountain - While Yellow Mountain represents the natural beauty of China, Jiuhua Mountain (Mount Jiuhua) enjoys an important Buddhist status. As the ashram of Ksitigarbha Bodhisattva, it attracts many Buddhist pilgrims and travelers who are interested in Buddhism. Besides, some travelers also visit Jiuhua Mountain after Yellow Mountain for a cultural encounter.
Exquisite Ancient Villages - In Anhui Province, especially in ancient Huizhou, there are numerous elegant villages dotted with typical Hui-style buildings. The white walls and gray tiles, combining other scenery (like orange persimmons, red lanterns, or many colorful cereals) give you precious opportunities for some nice shot.
Anhui Food and Tea - Anhui Cuisine is one of China's Eight Greatest Cuisines and features in incorporating wild ingredients from the local mountains. Most food are cooked in perfect control of cooking time and heat. Apart from food, many high-quality tea are planted in Anhui, including Huangshan Maofeng Tea, Qimen Black Tea, Taiping Houkui Tea…
Rich Huizhou Culture - In ancient time, Huizhou people made achievements in different fields and created lots of genres which had great influence on the whole country. Most influential Huizhou culture including Huizhou Architecture, Huizhou Food, Huizhou Opera, Huizhou Seal Cutting, Huizhou Commerce, Xin An Rationalism, Xi An Painting, etc.
......
Top Travel Destinations in Anhui
In fact, there are not many popular tourist destinations in Anhui Province, but it is enough to satisfy your different desires for travel in limited destinations. Among these Anhui tourist destinations, Huangshan is the top one that you can't miss. It can be said that most Anhui highlights are in Huangshan, including the best sightseeing and greatest activities. Mount Jiuhua is also worth-visiting if you are fond of Buddhism or interested in hiking. Of course, every destination has its own charm and you can have something to enjoy in other destinations of Anhui as well. If you are the second timer, you can have an in-depth Anhui exploration in other cities. Check the travel guide of each destination now!
Top Attractions in Anhui
There are numerous big or small tourist attractions in Anhui, like mountains, villages, museums, streets, parks, rivers, etc. and you are able to go sightseeing, learn history, explore culture, hike, photograph, cruise, etc. in these attractions. Here we list the most recommended attractions for your reference. No matter you want to visit some of them, or visit some other attractions, feel free to tell us and the Anhui itinerary can be tailormade according to your interest and needs. Since Huangshan covers most Anhui highlights, you can check more details in top attractions in Huangshan.
Rich Anhui Culture
Visiting Anhui allows you to appreciate various culture of Anhui as well. Huizhou culture is the biggest highlight of Anhui Culture. Huizhou culture contains Huizhou merchants culture, Huizhou clans culture, Huizhou carvings culture, Hui-style bonsai culture, etc. If you are interested in Huizhou culture, don't miss the numerous living museums in Huangshan. Check more details of Huizhou Culture.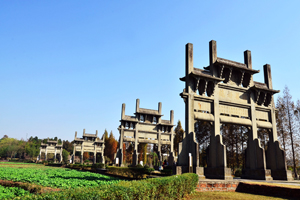 Huizhou Architecture
Huizhou architecture is one of the name cards of Huizhou, representatives including residential houses, ancestral halls, memorial archways, etc. These buildings are always decorated with exquisite carvings, especially wood carving, stone carving and brick carving.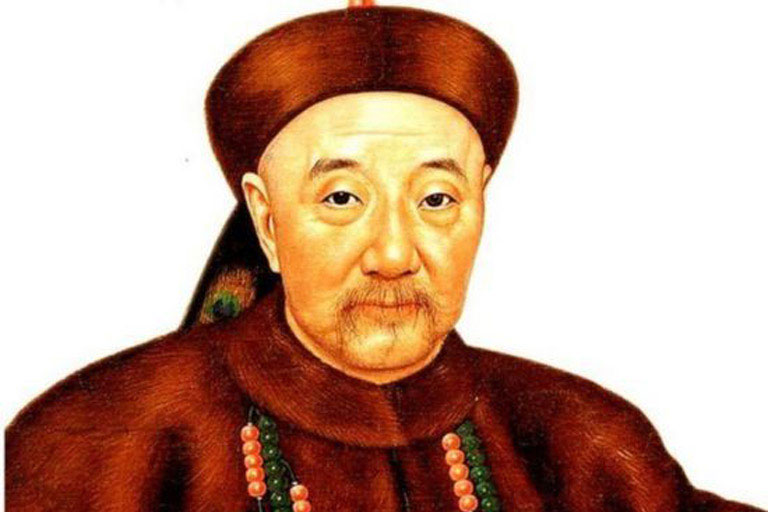 Huizhou Merchants
Deeply influenced by Confucianism, Huizhou merchants were active since ancient times. Because of the special location in mountainous area, there is not much farmland, so local people need to set out to rich Jiangnan area (Suzhou and Hangzhou) to do business.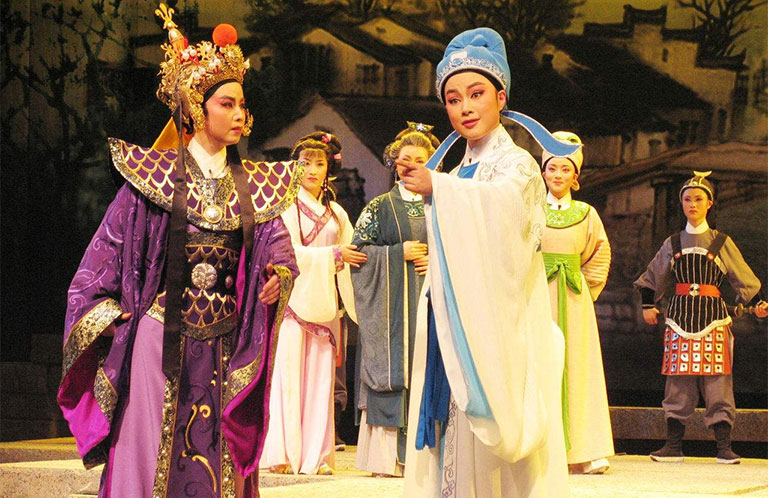 Anhui Operas
The most popular operas in Anhui are Huangmei Opera and Hui Opera. Huangmei Opera is one of China's Five Most Famous Operas and Huizhou Opera gave birth to Peking Opera. Visiting many destinations of Anhui, you can enjoy the wonderful Anhui operas.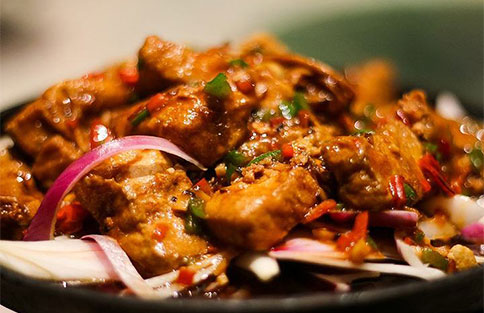 Anhui Cuisine
Undoubtedly, Anhui cuisine is a must-try if you visit Anhui. As one of China's Top Eight Cuisines, Anhui Cuisine features in multiple ingredients with varied nutrition. Besides, Anhui tea is famous among China as well. In Huangshan, you can taste the best tea of Anhui.
Special Huizhou Activities
Sightseeing dream can be realized in Anhui, but Anhui provides you different experiences more than sightseeing. No matter you want to explore more about Chinese Buddhism, Huizhou culture, or enjoy some activities like taking amazing pictures, stretching your legs, and some other kids-friendly activities, it is a wise decision to visit Anhui. Traveling with China Discovery, many experiences can be added into your Anhui tour.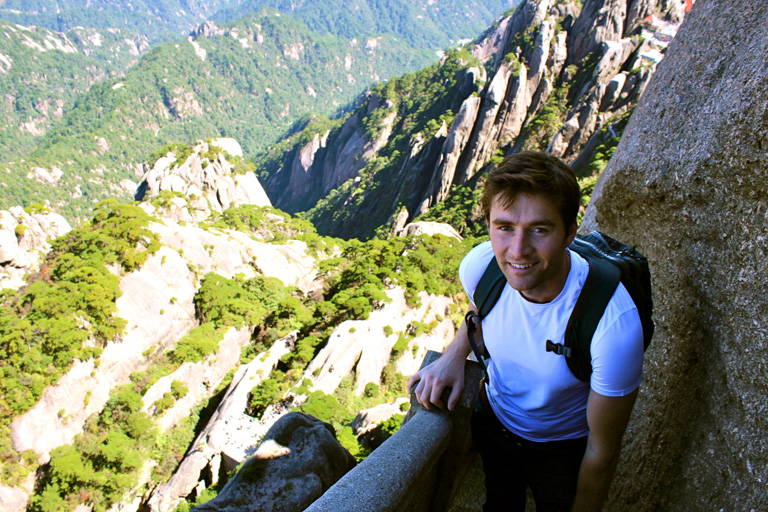 Hiking
In Anhui, there are many mountains where you can enjoy a hiking, including Yellow Mountain, Mount Jiuhua, Qiyun Mountain, Longxu Mountain, etc. Besides, there are also many hiking routes connecting the old villages of Anhui. Hiking routes of varying difficulty can be chosen.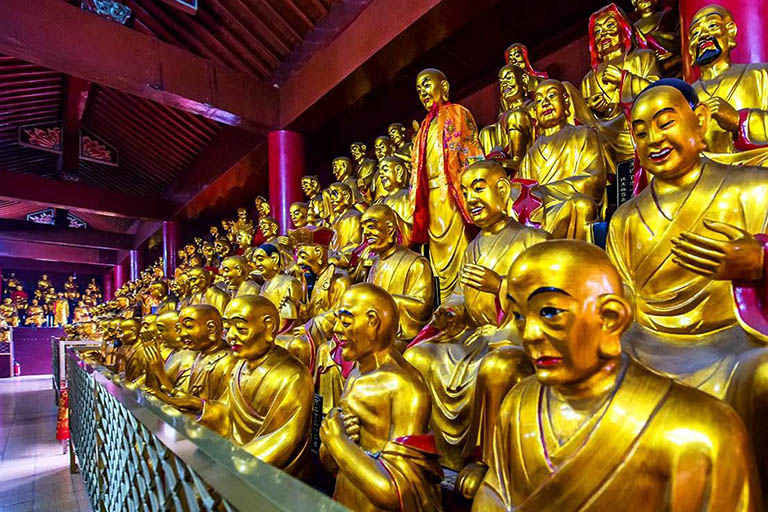 Pilgrimage
Anhui is always attractive for Buddhist pilgrims. Mount Jiuhua is one of the most sacred mountains for Buddhist pilgrims, because there are many Buddhist temples and many other Buddhist sites to explore. For travelers interested in Chinese Buddhism, it also deserves your visit.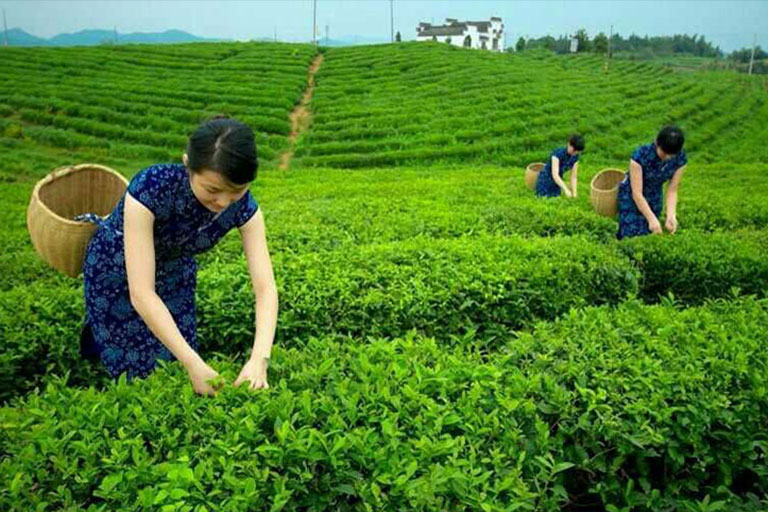 Culture Experience
Learning about Anhui culture may be not enough for some travelers. It is also available to take some interesting activities for a better understanding of Anhui culture. You can learn wood carving, make Chinese brush pen, make ink sticks, pick tea leaves, and so on.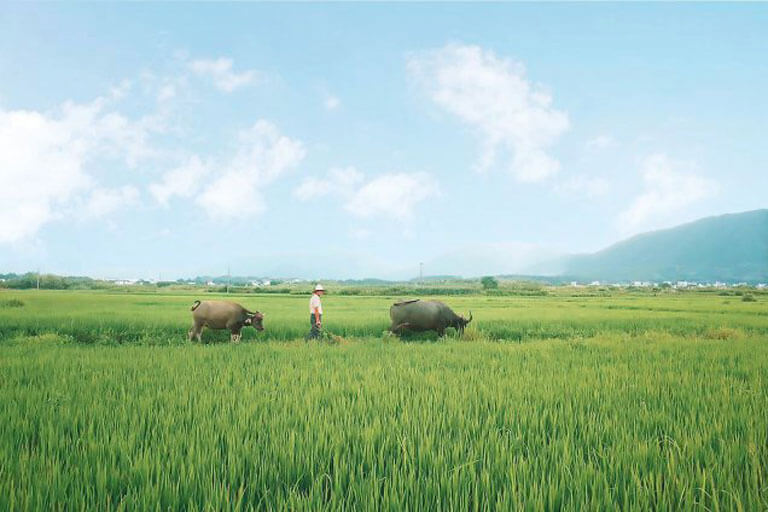 Rural Life Exploration
For travelers who want to escape from the crowds in the modern cities and enjoy the peaceful rural life, go to Anhui. You can visit the tranquil old villages, and be a local there. Many villages in Huangshan are recommended for a rural life experience, like Nanping and Bishan.
Anhui Weather - Best Time to Visit Anhui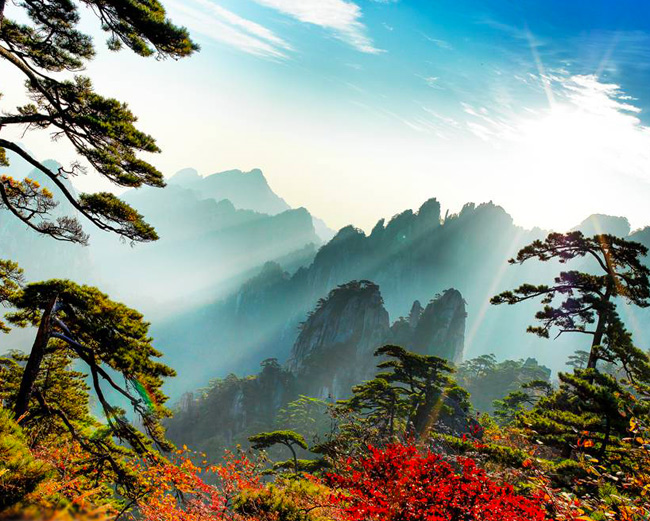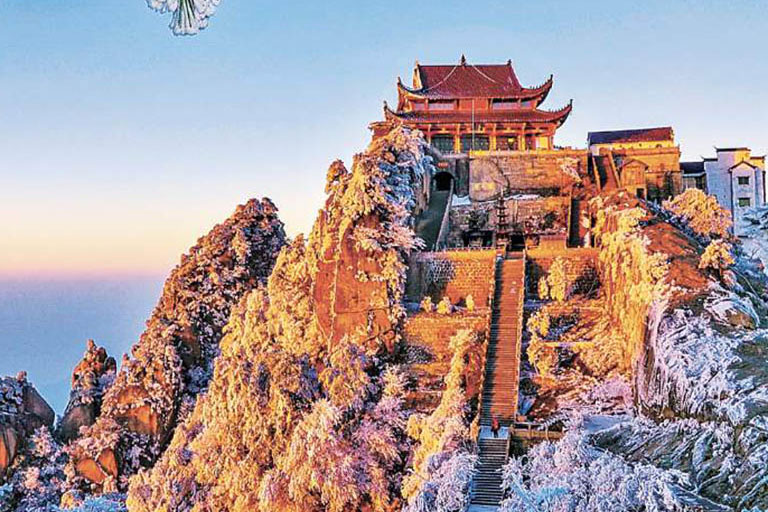 Anhui Province is a transitional region between warm temperate zone and subtropical zone. North of the Huaihe River has a warm temperate semi-humid monsoon climate, and south of the Huaihe River has a sub-hot humid monsoon climate. Its main characteristics are: obvious monsoon, four distinct seasons, changeable spring warmth, concentrated summer rain, cool autumn air and cold winter. Anhui is also located in the mid-latitude zone. As the monsoon shifts, the precipitation undergoes obvious seasonal changes. It is one of the regions with obvious monsoon climate.
Best Time to Visit Anhui:
In fact, Anhui's top attractions - Yellow Mountain and Mount Jiuhua are suitable to visit all the year around. The months from April to November are recognized as the best time to travel in most destinations of China, because of the comfortable weather. For Yellow Mountain and Mount Jiuhua, winter (December ~ February) is a good season as well, because you can admire the snowscape of the mountains. Please note that if you visit the mountains in China's holidays, like May Day, National Day, Mid-autumn Festival, it might be crowded and you need to queue for a long time for the cable cars.
Helpful Links: Huangshan Weather & Seasons | Mount Jiuhua Weather & Seasons
&nbsp
Anhui Transportation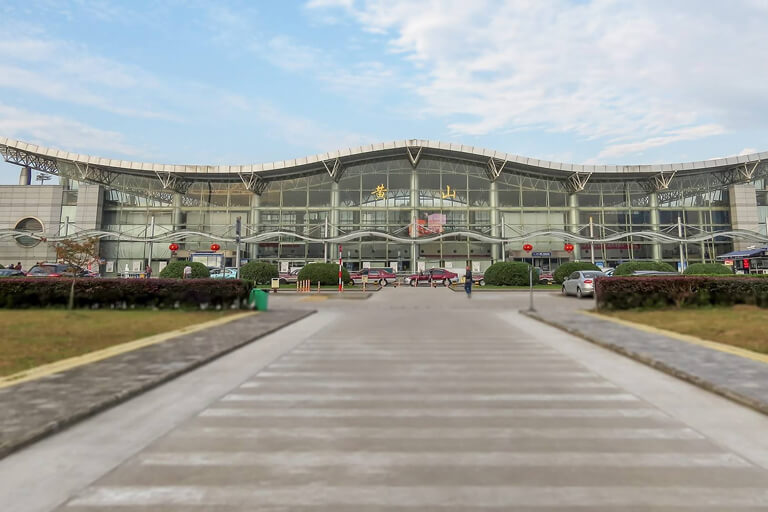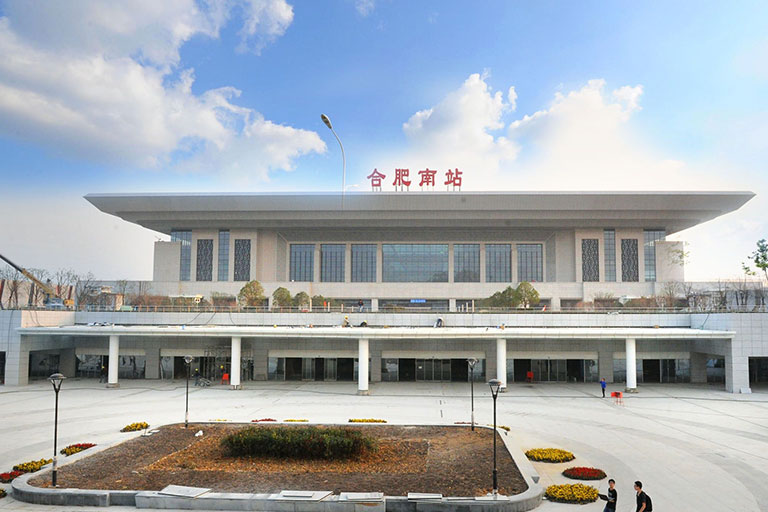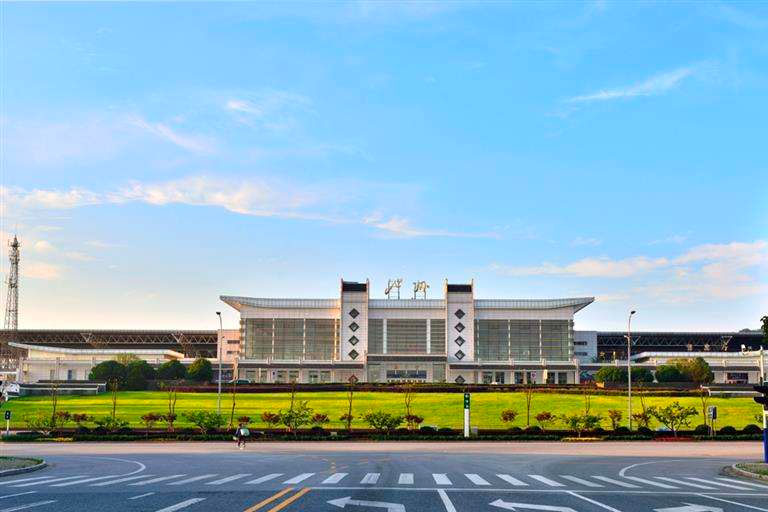 How to Get to Anhui
It is very convenient to take a flight or high speed train to Huangshan and Chizhou (Mount Jiuhua) - two most popular destinations as well as Hefei - the provincial capital city.
Flights to Anhui: There are some regional or international flights from Macau, Taipei, Seoul, Bangkok, Novosibirsk to Hefei and from Seoul to Huangshan. It is also easy to take a domestic flight to Huangshan, Chizhou and Hefei from most big cities, such as Beijing (about 2hrs), Xian (about 2hrs), Guilin (about 1hr 40mins), Chengdu (about 2hrs), Guangzhou (about 2hrs), Xiamen (about 2hrs), Kunming (about 2.5hrs), Qingdao (about 2hrs), etc.
High Speed Trains to Anhui: Most cities in Anhui can be reached by high speed trains, including Huangshan, Chizhou, Hefei, Wuhu, Bangbu, Maanshan, Tongling, Anqing, Fuyang, etc. Most travelers choose to get to Huangshan and Chizhou from Beijing, Shanghai, Hangzhou, Xiamen, etc.
Inner Transfer in Anhui
Because of the development of high speed rails, it is quite efficient to travel between two cities, just like Hefei and Huangshan, Hefei and Chizhou, Tongling and Huangshan, etc. However, there is no high speed train running from Huangshan to Chizhou directly, so you need to travel by bus or private car if you plan a Yellow Mountain to Mount Jiuhua tour. Traveling with China Discovery, and you will enjoy the comfortable and efficient private transfer. There is no need to wait for the bus or worry about the language barrier with drivers.
Helpful Links: Huangshan Transportation | Mount Jiuhua Transportation
Where to Stay in Anhui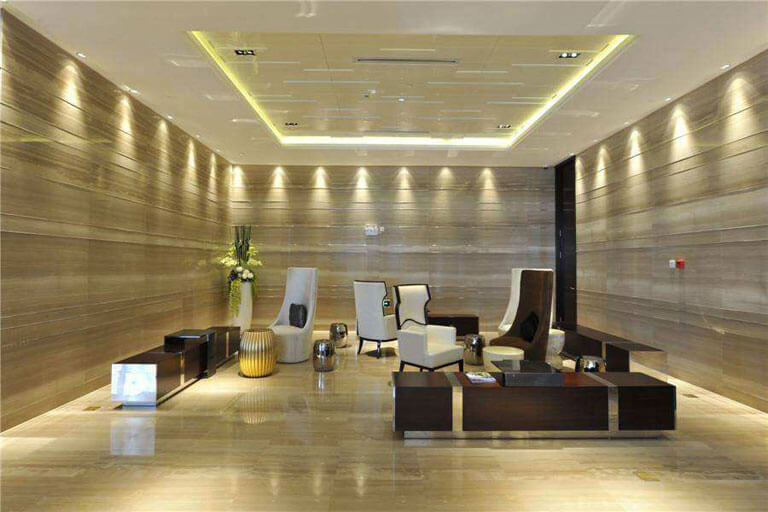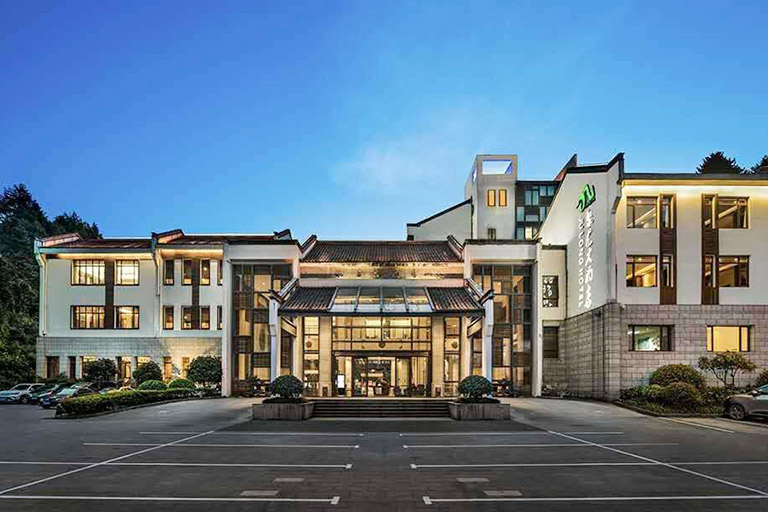 Anhui offers a large variety of hotels in different classes. Usually, you can find more good hotels in the capital city and some popular tourist destinations. We suggest you accommodate near the city center because it is more convenient to dine, shop, walk around, and take a bus or call a taxi.
Yellow Mountain, the must of your Anhui tour, is equipped with limited but comfortable hotels as well. If you want to spend longer time enjoying the mountain view, you can choose to accommodate in the hotels on the mountain. There are 5-star luxurious to 3-star comfortable hotels accessible. Because there is no driveway on the mountain and all the necessities are carried uphill by porters, the price of the room and meal will be relatively expensive.
Traveling Jiuhua Mountain, you can either stay at the mountain foot or in Jiuhua Street Scenic Area. In order to have a high-quality tour and focus on sightseeing, we suggest you accommodate in Jiuhua Street Scenic Area. There are 4-star comfortable hotels and 3-star economical hotels available.
Helpful Links: Yellow Mountain Hotels | Mount Jiuhua Acommodation
&nbsp
Anhui Maps
We have collected some useful Anhui maps including Anhui Province Map, Yellow Mountain Hiking Map and Mount Jiuhua Tourist Map to help you get a better understanding of Anhui location and plan a better Anhui tour easily, You can visit Huangshan Maps and Mount Jiuhua Maps for more detailed information.
&nbsp
Other Popular Destinations in China
China is vast and diverse. You can choose your favorite destinations among more than 70 tourist destination and regions, like Beijing, Shanghai, Xian, Chengdu, etc. Following are 8 popular destinations you may get interested in. Check all destinations in China.
Chinese Name: 安徽
Chinese Pinyin: [ān huī]
Population: 63,659,000
Language: Mandarin
Tel Code: 0551 (Hefei)
Zip Code: 230000
Time Zone: (UTC+8)
Plan Your Anhui Tour
Since Huangshan owns the highlights of Anhui, it must be your first destination. It is available to spend 3 ~ 5 touring Huangshan usually. 2 days is needed to appreciate the unique scenery of Yellow Mountain, then you can spend another 1~3 days visiting the essence in Huangshan City (like Hukaiwen Ink Factory and Tunxi Old Street) and nearby picturesque villages (like Hongcun, Xidi, Nanping, Bishan, Lucun, etc.). After Huangshan sightseeing, you can turn to Mount Jiuhua for a Buddhist exploration which takes 1~2 days. Then you can choose to spend about 1 day visiting Hefei, Wuhu or other destinations. Many travelers also like to visit Wuyuan or Jingdezhen after Anhui tour.
Recommended Tours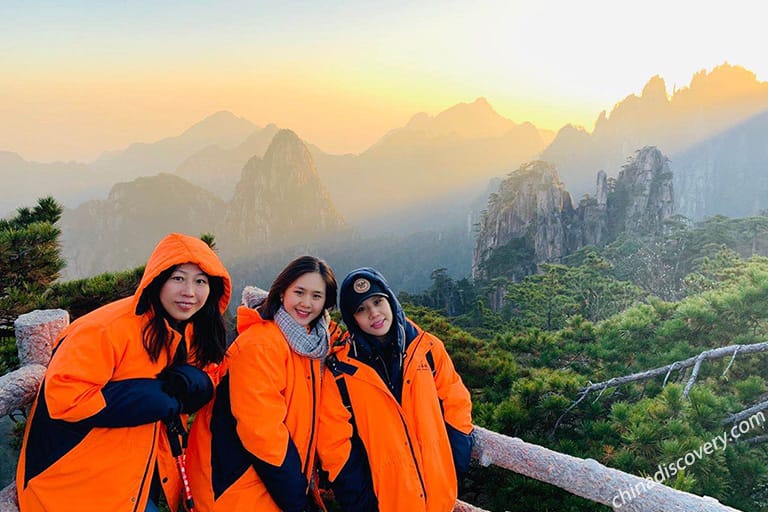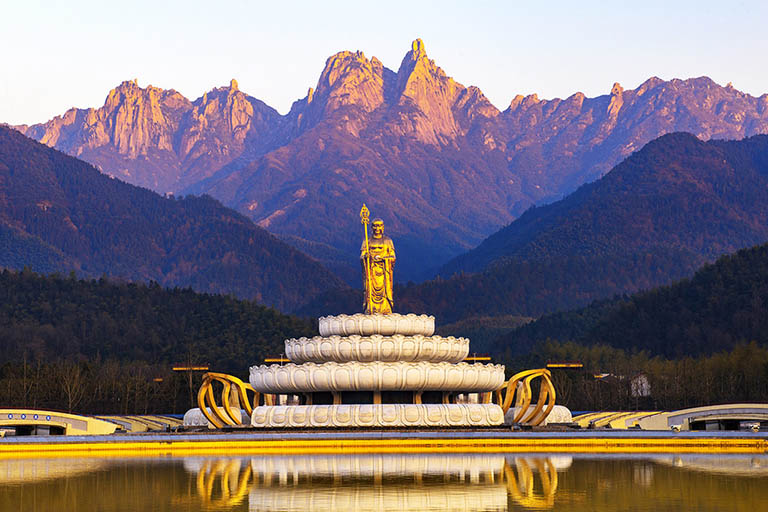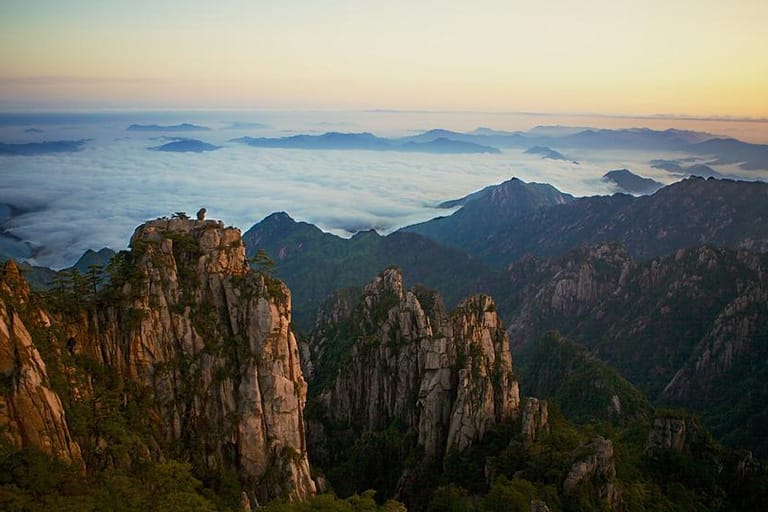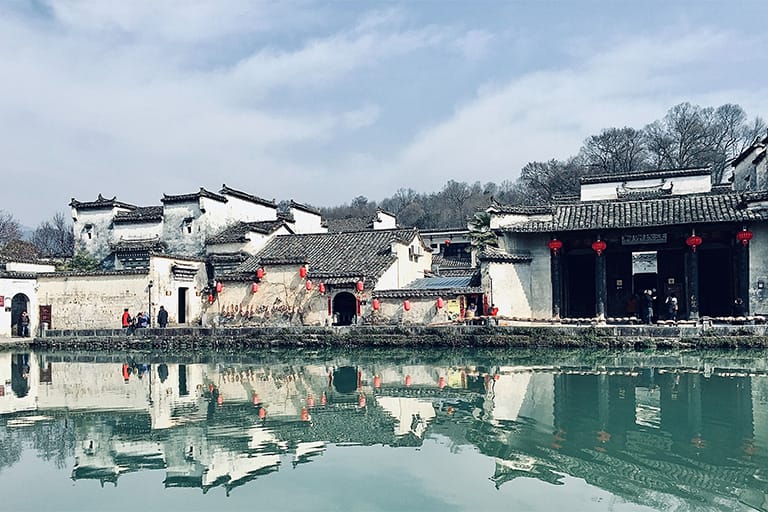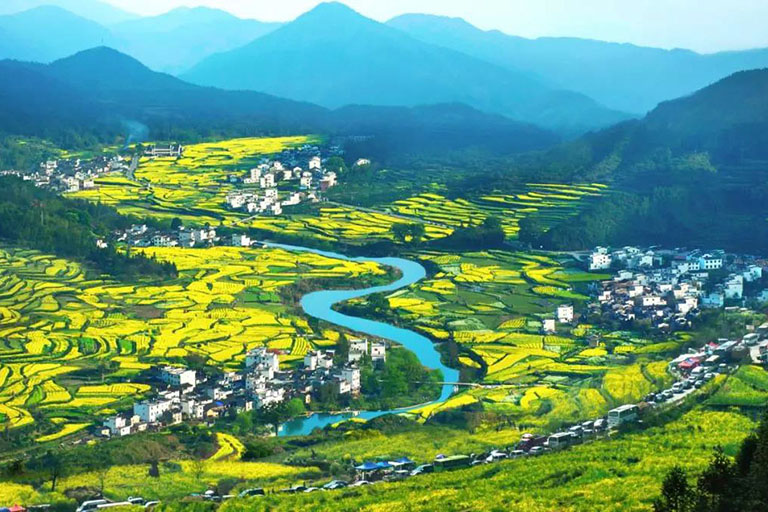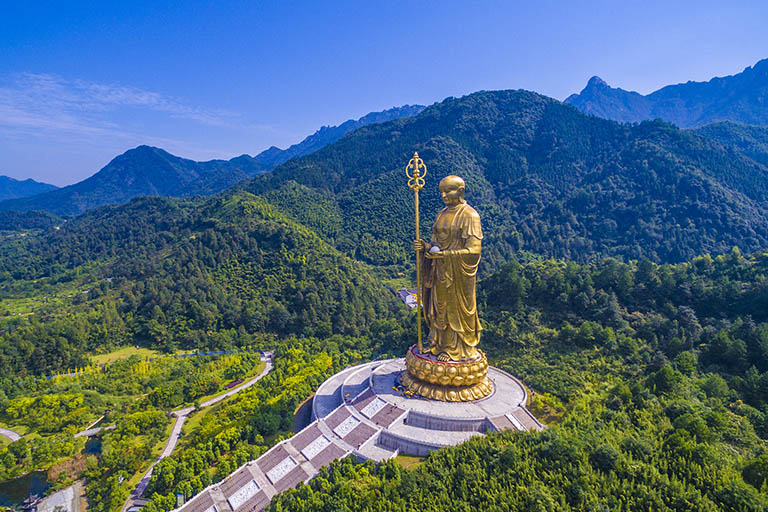 MORE