Hefei City, located in central Anhui Province, is a low-key provincial capital city, also the political, economic, and cultural center of Anhui. It borders Huainan to the north, Chuzhou to the northeast, Wuhu to the southeast, Tongling to the south, Anqing to the southwest and Lu'an to the west.
Compared with famous Huangshan (where picturesque Yellow Mountain is located), Hefei is really unfamiliar to many foreign travelers. However, this less-known city also has its own charm. If you happen to visit Hefei, or visit nearby, you can find something to kill your time in Hefei as well. For travelers who are interested in Chinese ancient history and historical stories, you can have a very good time in Hefei. Besides, it is also very convenient to travel to Yellow Mountain and Mount Jiuhua after your Hefei tour.
Why visit this city:
Long History: Hefei enjoys a long history of more than 2,000 years. From Qin Dynasty (219 BC ~ 207 BC), it became a county which held a military significance. It was rated as the throat of Huaiyou and the lips & teeth of Jiangnan (present Jiangsu Province).
Bao Gong's Hometown: Bao Zheng (包拯), addressed as Bao Gong (Lord Bao) respectfully, was an honest and upright Chinese politician during Song Dynasty (960~1279). He was born in Hefei, so you can find many interesting stories of Bao Gong during your travel in Hefei.
Relaxing Atmosphere: Hefei is a relaxing city with leisurely pace, that you can easily find some local people walking, singing, dancing, playing Taichi in Hefei's numerous interesting parks.
What to See in Hefei
Visiting Hefei, you can visit some historical sights for a better understanding of Hefei's history and the life story of Bao Gong, like Anhui Museum, Bao Zheng's Ancestral House, Bao Zheng Cemetery, etc., as well as many parks such as Heifei Swan Park, Huiyuan Garden, Hefei Huancheng Park, etc.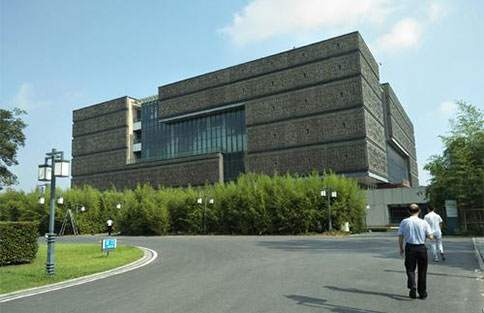 Anhui Museum
The newly-built Anhui Museum has a typical building of traditional Huizhou architecture with features of five directions connected. It enjoys a collection of almost 220,000 cultural relics in many distinctive categories.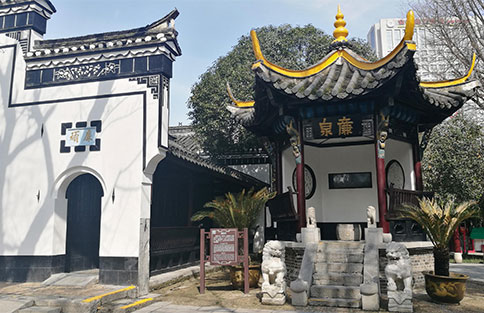 Bao Zheng's Ancestral House
Visiting Bao Zheng's Ancestral House, you can not only learn the story of Bao Zheng, but also admire the traditional complex. Climbing to the top floor of the building, the view from above is also a big highlight of this park.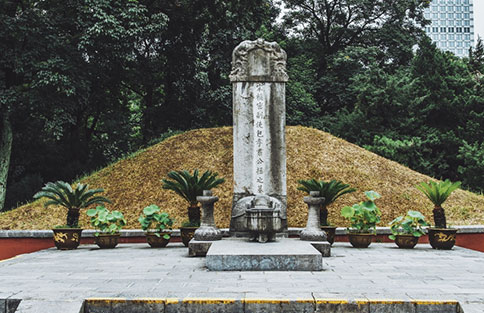 Bao Zheng Cemetery
This is the actual burial area of Bao Zheng and a wax museum depicting him. In the small indoor museum, you can enjoy an interesting video telling the discovery and transportation of his remains from Kaifeng to Hefei.
Hefei Swan Lake Park
This is the most popular and largest open park in Hefei. There are various statues, forests, manmade beach and water fountain for fun. Whenever spring comes, many local people will gather in the park to enjoy picnic.
Sanhe Ancient Town
Sanhe Ancient Town is a typical water town with long history and great cultural landscape. There will be some interesting activities like Dragon Lantern Play and Dragon Boat Competition in traditional Chinese Festivals.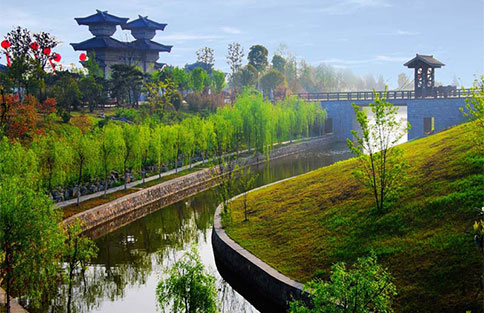 Three Kingdoms Park
Three Kingdoms Park is a theme park displaying the culture of Three kingdoms. Built on the old military city of Wei Kingdom, it offers travelers many historical relics and cultural collections about Three Kingdoms to explore.
Things to Do in Hefei
Apart from the sightseeing, you also can take part in some special activities in Hefei. Huizhou Cuisine is one of China's Eight Great Cuisines and Huangmei Opera is one of China's Five Great Opera. You can have an enjoyable time while tasting local food and watching local shows in Hefei.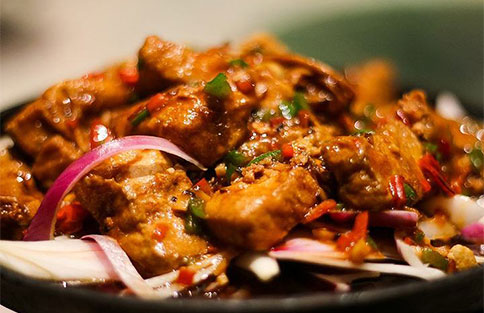 Taste Huizhou Dishes
Huizhou Cuisine is famous for the taste and color, and most dishes use the cook techniques of braising and stewing. The representative dishes are Stinky Mandarin Fish and Terrapin Braised with Ham.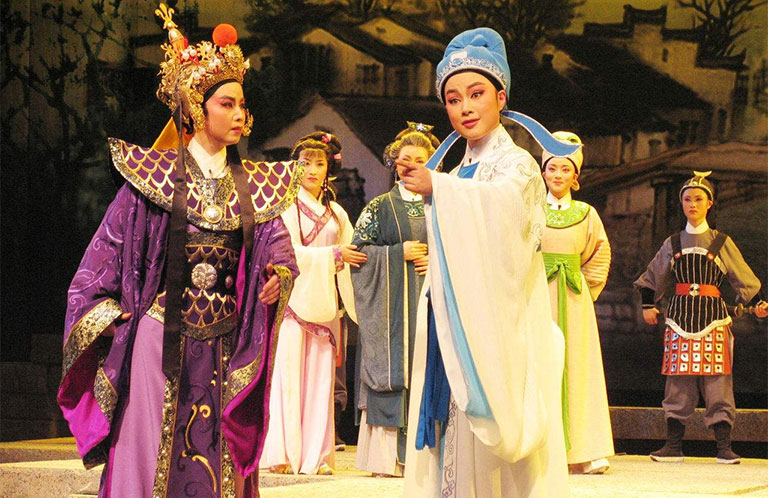 Enjoy Huangmei Opera
Huangmei Opera, born in Anhui Province, is one of China's mainstream opera unique in the sense. In many teahouses of Hefei, you can enjoy the wonderful Huangmei Opera and a cup of local tea.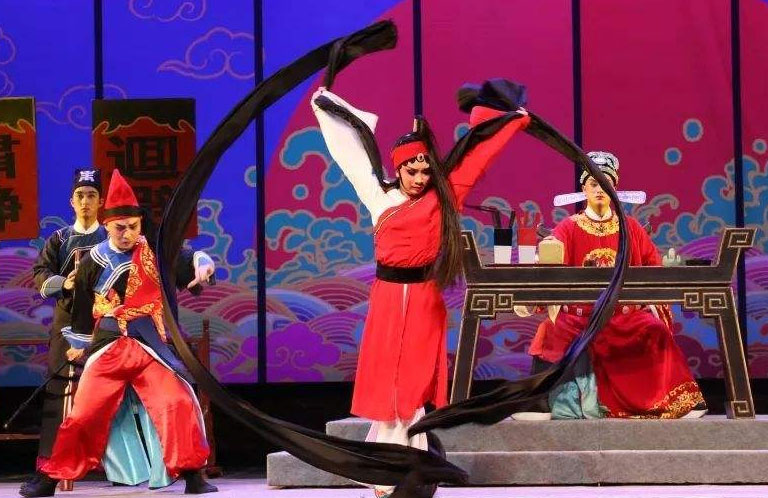 Watch Luzhou Opera
Hefei once was called Luzhou and Luzhou Opera originated from Hefei. It combines folk song, lantern song and dance and many other features of local show, featuring in fresh and fair-sounding tunes.
Hefei Weather and When to Go
Located in the mid-latitude zone, Hefei has a humid subtropical monsoon climate. With obvious monsoons, it enjoys four distinct seasons, mild climate and moderate rainfall. The annual average temperature is 15.7 °C.
The best time to visit Hefei is spring (March ~ May) and autumn (September ~ November) when the weather is neither too hot nor too cold. In the spring, there are many colorful flowers to appreciate. Xinghua Park, Niujiao Daxu Scenic Area are the most popular places to enjoy spring landscape. Many people will visit there to enjoy the beautiful flowers and fluttering butterflies. Zipeng Mountain and Dashushan Forest Park are good resorts for autumn holiday. When the sky is very clean, you can clearly see the surrounding scenery from the mountain top as well as the multi-colored leaves.
How to Get to Hefei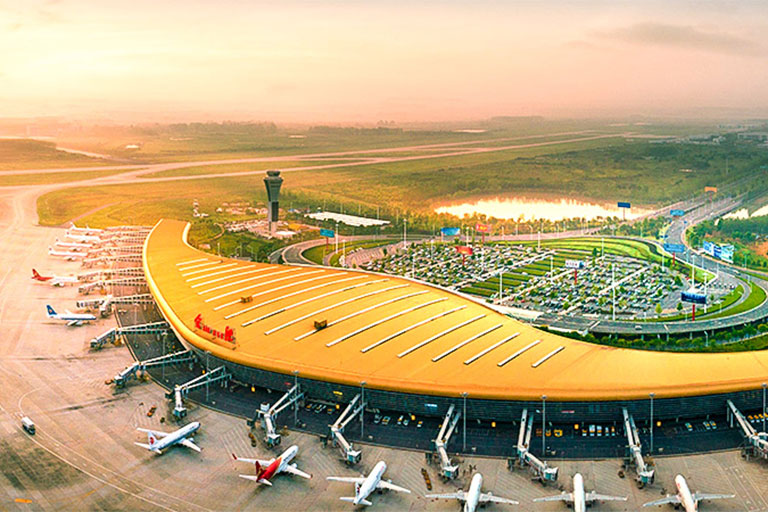 As the capital city of Anhui, Hefei can be reached very easily from many big cities and main tourist cities in China.
Flights to Hefei: Hefei Xinqiao International Airport is the main airport serving Hefei. You can take a flight to this airport from many important cities, such as Beijing (about 2hrs), Xian (about 2hrs), Guilin (about 1hr 40mins), Chengdu (about 2hrs), Guangzhou (about 2hrs), Xiamen (about 2hrs), Kunming (about 2.5hrs), Qingdao (about 2hrs), etc. and regional or international flights from Macau, Taipei, Seoul, Bangkok, Novosibirsk.
High Speed Trains to Hefei: It is also efficient to take a high speed train to Hefei from many domestic cities, like Shanghai (2~4hrs), Beijing (3.5~5hrs), Xian (5~6hrs), Guilin (7.5hrs), Chengdu (10~15hrs), Guangzhou (6.5~9hrs), Xiamen (6~6.5hrs), Kunming (about 10hrs), Qingdao (6~6.5hrs), etc.
How to Get around Hefei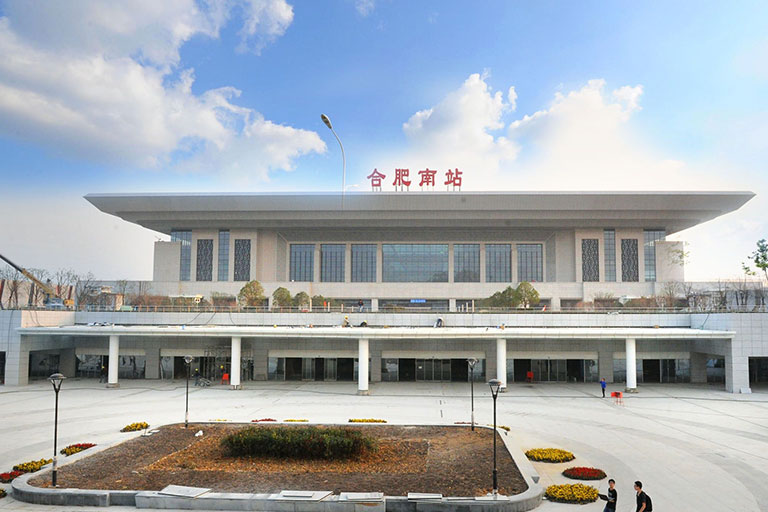 After a Hefei tour, most travelers choose to extend their trip to Yellow Mountain in Huangshan for breathtaking natural landscape and Mount Jiuhua in Chizhou for a Buddhist experience.
Hefei to Yellow Mountain: The most convenient way is taking a high speed train to Huangshan first, and then take a bus to Yellow Mountain or other charming villages like Hongcun Village, Xidi Village, Bishan Village, etc. There are over 20 daily high speed trains running from Hefei South Railway Station to Huangshan North Railway Station, with a duration of 1.5 ~ 2 hours.
Hefei to Mount Jiuhua: It is also recommended to get to Chizhou by high speed train and then take a bus to Mount Jiuhua. Hefei South Railway Station also operates about 15 high speed trains to Chizhou Railway Station every day and the whole train journey takes only 1.5 ~ 2 hours as well. Upon arrival, there are regular buses to Mount Jiuhua Scenic Area.
Where to Stay in Hefei
During your tour in Hefei, you are suggested to accommodate around the four business areas, including Sanxiaokou, City God Temple, Huaihe Road and Baohe Park. There are not only many hotels in different classes for your choice in these areas, but also many markets, restaurants and bus stations available as well as some places to walk around. The following recommended hotels are selected for your reference.
If you want a luxury hotel with spacious and well-equipped rooms, superb service and great meals, you can choose Shangri-La Hotel Hefei, InterContinental Hefei, Hilton Hefei, Pullman Hefei Sunac Hotel, etc. If you want to stay in a comfortable hotel at a reasonable coast, you can choose Crowne Plaza Hefei Rongqiao, Sheraton Hefei Xinzhan Hotel, Sheraton Hefei Xinzhan Hotel, Four Points by Sheraton Hefei Baohe and so on.
Hefei Maps
For a better understanding of the location of Hefei City and how to travel in Hefei, here we provide some Hefei Maps for you, including Hefei Location Map, Hefei High Speed Rails Map and Hefei Tourist Map.
Top Destinations near Hefei
Apart from Hefei, we strongly suggest you travel two other destinations in Anhui, namely Huangshan (with picturesque Yellow Mountain and many charming old villages) and Chizhou (with sacred Buddhist mountain – Mount Jiuhua). Besides, it is also recommended to extend your Anhui tour to other destinations of Yangtze Delta area, like Hangzhou, Suzhou, Nanjing, etc.
Other Popular Destinations in China
China is vast and diverse. You can choose your favorite destinations among more than 70 tourist destinations and regions, like Beijing, Shanghai, Xian, Chengdu, etc. Following are 4 popular destinations you may be interested in. Check all destinations in China.
How to Plan Hefei Tour
Generally speaking, Hefei is not a popular tourist destination with great fun. 1 day is enough to visit the landmarks of Hefei city. Next, you can travel to Huangshan and spend 2 ~ 4 days admiring the incredible beauty of Yellow Mountain and the old villages around. If you are interested in Buddhism, you can travel to Chizhou and spend 2 days taking a pilgrimage or a hiking to Mount Jiuhua. Of course, for a better experience in poetic Jiangnan (Jiangsu Province and Zhejaing Province), you can spend 2 ~ 3 days in Suzhou, 2 ~ 3 days in Hangzhou, 1 ~ 2 days in Nanjing, etc. If you want an in-depth Hefei tour, or a unique tour in your own pace, feel free to contact us to customize tour according to your own needs.
Recommended Tours
MORE