Tianjin is located along the Bohai Sea in Northern China, close to the capital Beijing. The unique geographical location has enabled Tianjin to grow rapidly into an international metropolis and a favorite short-distance travel destination for residents in neighboring Beijing, Hebei Province and Shandong Provincei. It is also a great shore excursion for international cruises travellers who make stops at Tianjin Cruise Port.
Tianjin is a city where the old memories and bright hope both exist. In 1860, the British and French coalition forces captured Tianjin, and Tianjin was forced to be the first port trader. In the past, the concessions of various countries have survived and become a large-scale European-style ancient building complex. These buildings are clustered on the Five Avenues of the city, carrying the memories of the people of Tianjin while the modern and promising Binhai District at the coast shows the splendid future of the city.
Till now, Tianjin still has been developing steadily and creating its own ethos which is implied in the antique cultural street, mouthwatering snacks and food, unique cross talk shows of "Xiangsheng", regardless of the oppressive impact from the capital Beijing, which is only 30minunte's train ride away.
Latest News: Beijing applies to the 144-Hour Visa Free Transit policy. Travellers who holding valid passport and connecting flight/cruise to the third country or region (HK, Macao) can travel in Beijing without visa up to 6 days.
Brief Tianjin Travel Guide:
Popular attractions: Huangyaguan section of Great Wall, Tianjin Eye, Porcelain House, Tianjin Ancient Culture Street, Shi Family Courtyard, Five Great Avenues …
Best time to visit: suitable in all months, spring and autumn are most recommended.
Recommended trip length: 1~2 days
Main transportation: flight, high speed train, cruise, driving
Accommodation: flexible choices from luxury class to economy class
Following are some useful travel guide and articles about Tianjin, including top attractions and things to do, transportation, weather, maps, etc. Since we are local, really know the destination well, and have mastered the best way to travel, so you can completely rely on our local expertise and experience. Contact us to plan your trip in Tianjin here>>
Tianjin Top Attractions and Things to Do
Important Tianjin Travel Information & Tips
Below are some helpful articles written by our Tianjin travel experts to help you learn the essential things to know before you go, regarding tour planning, visa, airport layover, accommodation, etc. If you have any question or tour idea, please don't hesitate to contact us. We are always ready to help.
How to Get to & Around Tianjin
From the transportation choices' point of view, Tianjin even provides even more flexibe choices of transportation tools than Beijing. It not only operate numerous flights, trains and highways like Beijing, but also has the largest coastal port in China. Currently Tianjin has one international airport, one international cruise port, 8 railway stations, 7 subway lines and hundreds bus stations. To know more transportation information of Beijing, please check how to get to & around Tianjin!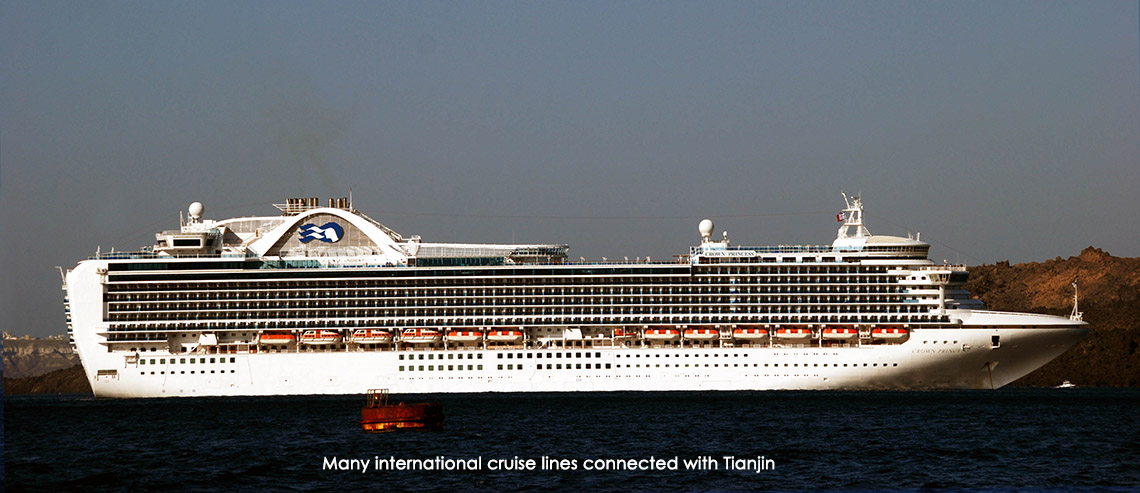 How to Get to Tianjin
By Flight
There is only one airport in Tianjin - Tianjin Binhai International Airport. Currently there are nonstop, stopover, and connecting flights from about 50 cities in different countries and regions to Tianjin Binhai International Airport, such as London, New York, Los Angeles, Paris, Toronto, Sydney, Singapore, Tokyo, etc. It is also widely connected to more ethan 100 cities in mainland China, including the major cities and hot tourist destinations such as Shanghai, Xi'an, Hangzhou, Guangzhou, Chongqing, Chengdu, Guilin, Kunming Zhangjiajie…
By Train
There are more than 7 train stations in Tianjin. Tianjin Railway Station, Tianjin South Railway Station and Tianjin West Railway Station are mostly used. Travellers can take high speed trains or nomal fast trains from Beijing, Shanghai, Chengdu, Wuhan, Guangzhou, etc. If you are going to board your international cruise ships, you can take trains to Binhai Railway Station, Binhai West Railway Station and Tanggu Station which are accessible within 30km from Tianjin Port (about 1 by car). Among them, Binhai Railway Station is the terminal station of Beijing-Tianjin Railway.
By Ship
Tianjin Port operates international cruise routes from South Korean, Japan and Russia. The most popular vessels which cruise around the Asia Pacific include Costa Cruises, Carbibbeans, Voyager of the Seas, Sapphire Princess, Holland America Volemdam, Oceania Nautica etc. The cruise port locates about 140km away from Beijing, about 70km away from the downtown of Tianjin. Location: No. 1001 Guanhai Road, Binhai New District, Tianjin天津市滨海新区观海道1001号
Travel Between Beijing and Tianjin
Beijing and Tianjin are only 125km away from each other, with hundreds high speed trains and buses transferring between two cities each day. The 144-Hour Transit Visa Free Policy allows travellers stay in Beijing and Tianjin up to 6 days without a Chinese visa. Usually it takes about 3~5 days to visit both Beijing and Tianjin. You are suggested to stay one day in Tianjin and spend rest of your time in Beijing as Beijing has much more things to do than Tianjin.
Getting Around Tianjin
-Private tour: traveling with a private tour arranged by China Discovery is strongly recommended if you want to enjoy a worry-free and leisure vacation in Beijing and Tianjin. Itinerary and tour service can be customized according to your requirements.
-Subway: recommended for independent travellers. Tianjin has 6 subway line, connected to train stations, airports, cruise port, shopping streets and some attractions, usually operating from 6am to 11pm. You can take Line 2, 3 and 9 to Tianjin Railway Station from which many attractions are within walking distance, such as Italian-Style Street, Wudadao, Ancient Culture Street, etc.
-Bus: Public bus serves wider larger area of Tianjin than the subway, but you need to do a lot of homeworks if you can't read and speak Chinese. Usually costs around CNY 2~20. There are buses to Beijing from Tianjin Tongsha Bus Station (天津通莎客运站).
-Taxi: Cheap by Western standards, and sufficient when it is not rush hours. Recommended for short distances ride.
-Cycling: Most places in Tianjin are flat and allowed to cycle. You'd better only ride the wide and less crowded roads.
-Car rental: not recommended, as it is much challenging and hazardous for foreigners who are not aware of the complicated Chinese road conditions and driving rules.
Useful Tianjin Maps
To help you know better about location, airports, railways, train stations, cruise port, subway and tourist attraction of Tianjin, here we have prepared some useful Tianjin maps for you. Please click detailed maps below.