Chinese Food
China's long history, vast territory and rich culture have given birth to the distinctive Chinese culinary art. With several thousand years of creative and accumulative efforts, Chinese cuisine has become increasingly popular among more and more overseas gourmets.
As the top three cuisines in the world (the other two are French cuisine and Turkish cuisine), Chinese cuisine has a deep influence to East Asia. Originated from different regions and ethnic groups of China, Chinese cuisine can be divided into many categories, like the Eight Famous Cuisines, local snacks, ethnic foods and so on. Rooted in the traditional Chinese philosophy, Chinese food represents the harmony and balance of nature, not only satisfy a gourmet appetite, but also preserve people's health.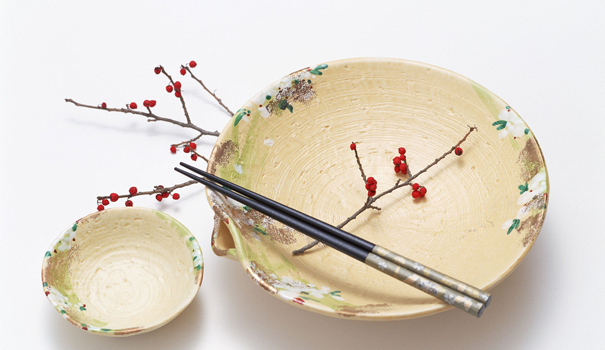 Popular Chinese Cuisines & Foods
For most of foreign travelers, Chinese cuisines are equating to Sichuan Hot Pot, Peking Roast Duck, Kung Pao Chicken, Sweet and Sour Pork… These are all tasteful and popular dishes in China, however, the real Chinese cuisines are far more beyond that.
With vast territory and abundant resources, Chinese people have developed diverse cuisines based on different regions, weathers and raw materials. Generally, Chinese cuisines can be divided by regions, and there are over a dozen of regional cuisines in China, and the most popular ones are called Eight Famous Cuisines. Except regional cuisines, ethnic foods, such as Tibet food and food in Minority areas, have their own unique flavors and features. Local snacks, though not formal meals, win its position among all kinds of people. Chengdu and Xian are famous for their snacks, and some people are travel to these cities just to taste the local snacks!
Chinese Food Culture
With an ancient civilization more than five thousand years, China's food culture is an important part of its culture. Rooted in traditional Chinese philosophy, like Yin-Yang and Five Element and Confucianism, Chinese cuisine and its cooking process reflect the harmony and balance of nature. Under the guidance of Traditional Chinese Medicine, Chinese cuisines are pursuing to maintain people's health, even cure disease through matching different foods in the cuisines.
Called as the state of ceremonies, dining etiquette plays a rather important role in Chinese food culture. Knowing Chinese etiquette will not only show one's good self-cultivation, but also avoid making taboos accidentally to offense your Chinese host.
Nearly a hundred of cooking techniques have formed over the development of Chinese food culture. The diverse cooking techniques show the wisdom of Chinese people and also develop the different flavors in Chinese cuisines.
China Food Tour
view all