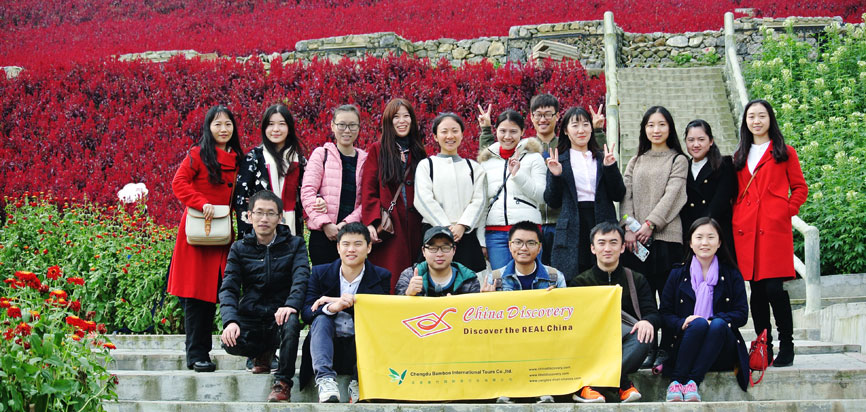 About Our Company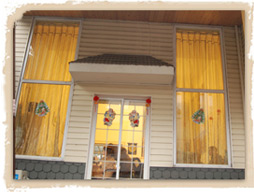 China Discovery is owned and operated by China Bamboo International Tours Co. Ltd, a China-based travel company providing service worldwide...dedicated to making your trip to China the discovery of a lifetime.
China Bamboo International Tours, headquatered in Chengdu, the hometown of the cute Giant Pandas, runs two other local offices in Lhasa and Chongqing with seperate travel websites www.tibetdiscovery.com and www.yangtze-river-cruises.com .
Lower Prices + More Cares = Best Value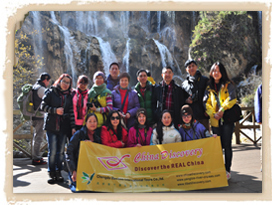 We offer the competitive local price.
We are not middlemen, intermediaries, or just another travel agency inflating profits. We are local tour operator, and provide travel service to the end consumers.
Plus, we spend significantly less than our main competitors on advertisement and operational cost, as we rely on word of mouth recommendations and repeating/referring business.
We have highly personalized customer service...
...and you can always expect a detailed reply within 0.5~23.5 hrs. You can count on our staff for genuinely friendly service which is committed to a belief in sustainable travel; fast, detailed, and honest replies; professional advices for your trip; and more.
We are completely focused on making sure that our clients complete their travel experience feeling like they have received more than what they have paid for. While traveling with China Bamboo Tours, you will have access to our local 24/7 emergency number.
Top Testimonials + Returning Clients + Client Recommendations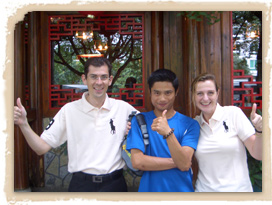 We are extremely proud of assert we have the top testimonials in the market, and we are open to sharing the contact information of any client that has allowed us to publish his/her testimonial. With China Bamboo Tours, you get the real deal...every time!
Read our customers' testimonials from Tripadvisor.com or our website.
Our Itineraries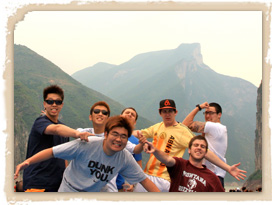 All our tours are fully customizable
We can either work with you to put together an itinerary that fits your specific needs or you may join one of our fixed group departures. Our staff is fully qualified to work with you to customize an itinerary on a service by service basis. Just tell us what you want and we'll make it happen!
Our Team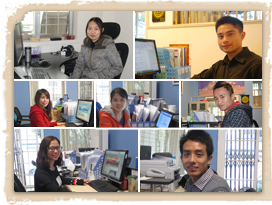 We hire team members that have a passion for travel in China.
We are travelers selling to travelers, and we are experts on the destinations we sell. Our people are passionate about what they do, and it shows all the way from sales to service and beyond.
Those who join our team must meet the following requirements: excellence, well-rounded education, superior work ethic, passion for travel, and a belief in giving back to their commuities. Meet our experts in details...
What Our Customers Say...
"China - an once in a life time experience"

This is one of our international vacations which we would classify as having had the deepest impact on the perception of the world culture and particularly of China. No matter how current you are with the world affairs, a trip to China will blow your mind away in seeing what the country has achieved in the last 15-20 years. China Discovery (Linda Chen, in particular) worked with us to streamline the itinerary over a period of 4 months to provide a custom tour of China. Over the 21 day period we covered Beijing, Xi'an, Chengdu, Shanghai, Guilin, Hangzhou, Longsheng, Yangshuo, Hong Kong.

The tour was orchestrated almost flawlessly with knowledgeable guides...read more

- Umesh R, New York
January 15, 2013



Keep Reading...