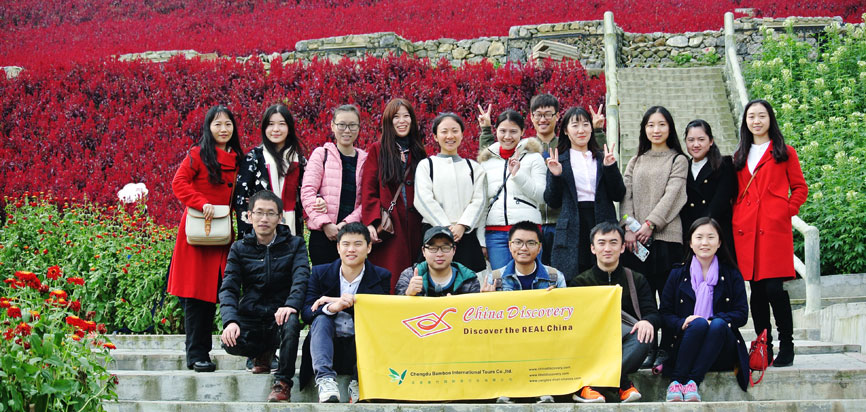 About ChinaDiscovery.com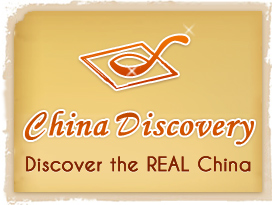 ChinaDiscovery.com is a leading comprehensive online China travel agency. We specialize in offering classic complete China vacation packages, tours of Chinese cities, and theme tours to all our friends who want to discover the REAL China. Operating online, we have an experienced team that can unearth the most authentic highlights of China and present them on our website in an easy-to-read way. Our online team constantly works at building a fully user-friendly, well-structured website where users can find specific tours and travel information quickly. Offline, we have a professional sales team working who have expert understanding of how to explore China in the best and most economical way. With their help, our clients can reach every corner of China on a well-planned and economical tour.
About Chengdu Bamboo International Tours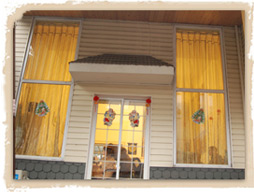 Our official brand, Chengdu Bamboo International Tours, is a local prestigious China travel agency. We are headquartered in Chengdu, the hometown of cute Pandas. Our aim is to help you to enjoy a worry-free vacation in China. Our professional tour experts will take care of all works, all you have to do is tell us your travel plan, then enjoy your trip. Since we are local, we know how to discover the most authentic highlights of China. Our China tours cover most area of China from east to west and south to north. At the same time, we also run two other local offices in Lhasa and Chongqing with separate travel websites www.tibetdiscovery.com and www.yangtze-river-cruises.com .
What Our Customers Say...
"China - an once in a life time experience"

We are now back from our great vacations. Thank you very much for coordinating the trip! Really great job! Everything went very smooth and we enjoyed our vacations big time! Definitely we are happy to recommend your service to our friends that will want to go to China. We were very happy with the service provided by you and local teams. Overall, we have a very positive opinion of your agency. Everything was really well planned, arranged, you were very responsive, so our experience is really good.

- Joanna
October 24, 2016



"Met every Expectation and more"

We being a small group of 3 decided on an itinerary than got quotes to see who we would go with. China Discovery were best price and now having completed the tour we can say they were also great service. The hotels we stayed at were all better than we expected and the guides efficient and knowledgeable. The trip through shanghai, Beijing, Xian, Lhasa, Chongking, Yangtze cruise, Zhangjiajie to Guangzhou in 18days all flowed nicely.

- Brian H
Visited September 2016



Please Follow us on
To inhance a close relationship between our clients and us, we have set up social media pages, including Facebook, Google+, Twitter and Linked in etc. You are welcomed to "like" and "follow" us to get the latest China Travel information and promotions. And if you have any question, please leave us message.
Keep Reading...
Top Recommended China Vacation Package Deals
Following are our most popular vacation packages which take you to visit featured destinations, experience authentic Chinese culture at lowest price. You can also contact our travel specialists to DIY a unique tour package for you.
8 Days Best of China Tour

Beijing / Xian / Shanghai
13 Days Classic China Tour with Yangtze Cruise

Beijing / Xian / Guilin / Yangshuo / Guilin / Chongqing / Yangtze Cruise / Yichang / Shanghai
15 Days China Tour with Tibet Discovery & Panda Visit

Shanghai / Guilin / Yangshuo / Guilin / Chengdu / Lhasa / Xian / Beijing