Tour Chengdu with a Chengdu based travel agency
Chengdu, a city you never want to leave once you arrive.

Here, you'll visit the cute panda bears, wander around ancient alleys, taste the spicy Chuan cuisine, enjoy the leisure and cozy life style here, with people sitting together for drinking tea, playing cards or mahjong and watching Chuna opera...
Chengdu Day Tours
---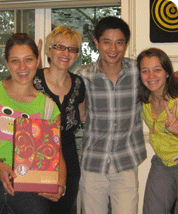 We Live in Chengdu
Based in Chengdu, China Discovery has exceptional knowhow, resources, quality control over the tour services and lowest possible price for any trip in this region.
We get under the skin of this ancient city, and you know it like a local! So whether it's your first time, or your hundredth, we're confident that China Discovery will open up a whole new dimension on your Chengdu and Sichuan visit.
Highlights & Top Things to Do in Chengdu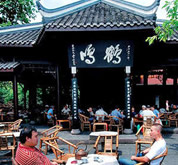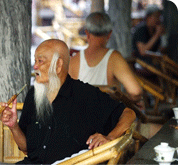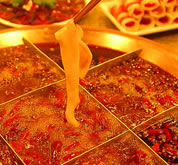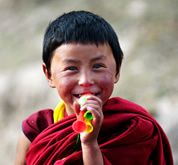 Did you know ?
Chengdu, as decribed in most of the travel books, it is a very "laid-back" city that emphasizes on culture and relaxation. As a result, there are lots of parks of green spaces in the city center thus making Chengdu being ranked as one of the most livable mega-cities in China.
When we talk about Chengdu's culture, the first thing that pops up would be the Tea Culture. In Chengdu, tea drinking culture is seen as part of the daily lifestyle of the locals. This is comparable to the coffee culture in most of the western countries like US.Tea houses are plentiful in the city, drinking tea and playing Mahjong is the way how locals relax.
There is a saying for travelers: "playing in Beijing, shopping in Shanghai, while eating in Chengdu", so the renowned Sichuan cuisines are definitely a must try in Chengdu for this is the best place to learn the real representative Chinese cuisine.However the basic flavor is spicy, don't take it for granted and order a big bunch of food or you might not feel your tones for next two days.
Chengdu is also a transfer site for almost all travelers going to Tibet. The air ride from Chengdu to Lhasa takes only 2 hours. People like to hang around in this city for couple of days prior to their exciting Tibetan tour.A giant panda tour in a breeding center nearby the city would be a lovely warm up. The best of the best will always be those toy-like baby pandas.