How to Plan a Mount Wutai Tour - Wutaishan Trip Planner
Mount Wutai or Wutaishan is not only the spiritual heaven for tourist pilgrims, but also an ideal vacation destination for Chinese culture exploration, summer retreat and hiking that has only been explored partly by foreign tourists due to lack of advertising and useful travel guide. It's time to leave for this UNESCO World Heritage Site to explore the time-honored Buddhist temples, architecture masterpieces of different dynasties, picturesque plateau landscape, etc.
Our Mount Wutai Trip Planner is the best tool which aims to help to focus on where to go, where to stay, where to eat, when to go and more vital travel information you need to know before you go. Star planning now!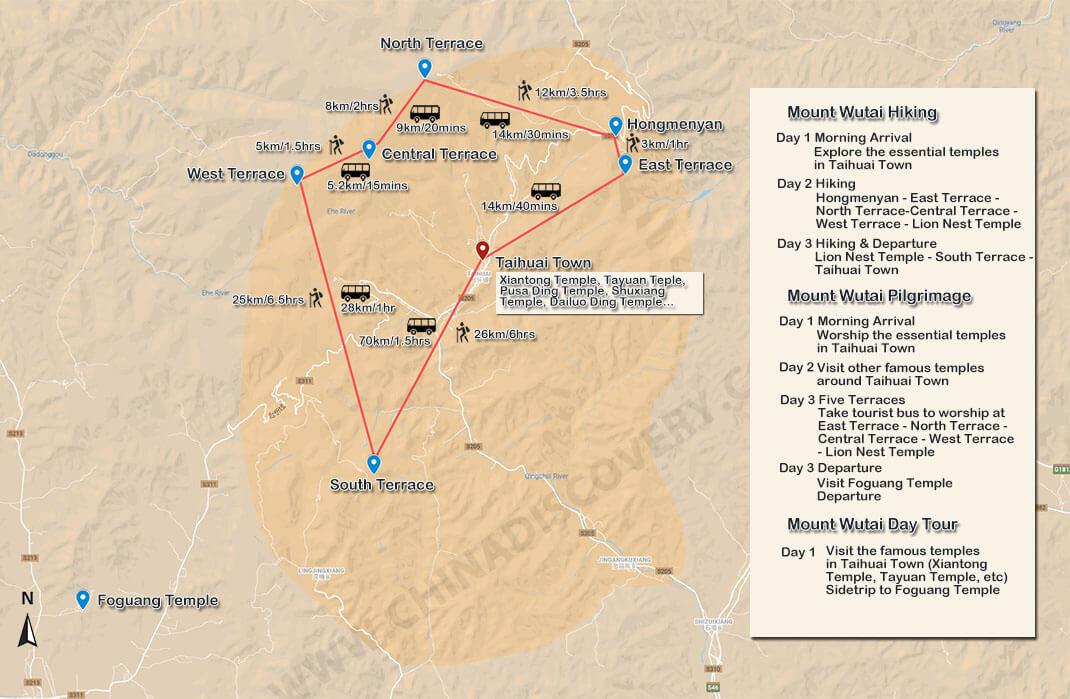 Mount Wutai Tourist Map (Zoom in to enlarge map)
What to See and Experience in Mount Wutai?
Sacred Buddhist Temples
Beautiful Five Terraces
Magnificent Architectures of Tang Dynasty
How Many Days Are Needed for Mount Wutai Trip?
When Is the Best Time to Visit Mount Wutai?
How to Get to Mount Wutai?
Where to Stay in Your Mount Wutai Trip
How to Extend Your Mount Wutai Tour?
Travel with China Discovery